We are the brink of an all out war on Vigilus and Games Workshop is talking about the new War Zone and what it will mean to the players. Get ready for new rules, new battlezones, and the kick-off of an epic saga!
Vigilus Defiant is the escalation of a battlezone we've seen ramp-up over the past year. From Forgebane to Kill Team to Tooth and Claw  to Speed Freeks, and to Wake the Dead we've seen the store moving in this direction. This embattled world has become the epicenter of a massive conflict involving many factions who seek to control, contain or destroy it. Who knows who will come out on top in the brawl-for-it-all on Vigilus!?
Games Workshop is showing off some of the new features in Vigilus Defiant so let's take a look at what's heading our way: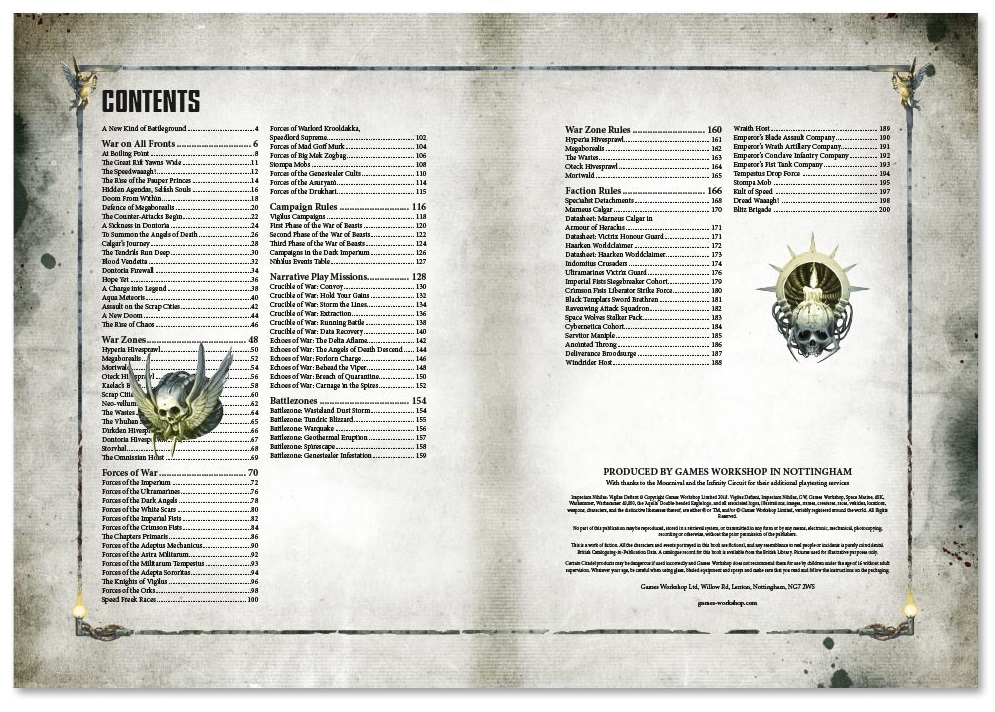 The section War on All Fronts sets the stage as to who is participating in this conflict and how things got to this point. War Zones showcases the locations and where the fighting is taking place. Forces of War takes a look at each of the armies that has gathered here – it's quite an impressive list!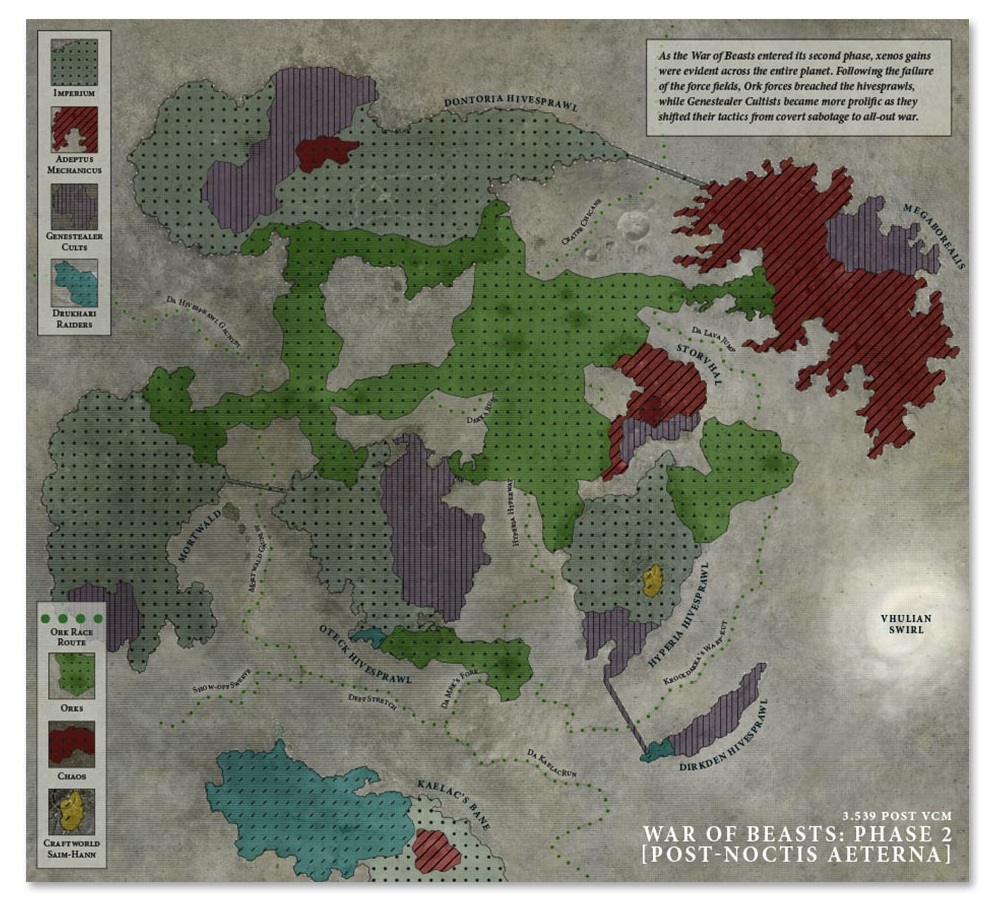 Then we get into the Campaign Rules and Narrative Play Missions. If you're looking on playing through the events of Vigilus and seeing how they unfold for you then this is where you're going to want to hnag out! The Battlezones provide you with some new twists on how your battles will play out and introduce you to some other factors in your wars on the tabletop.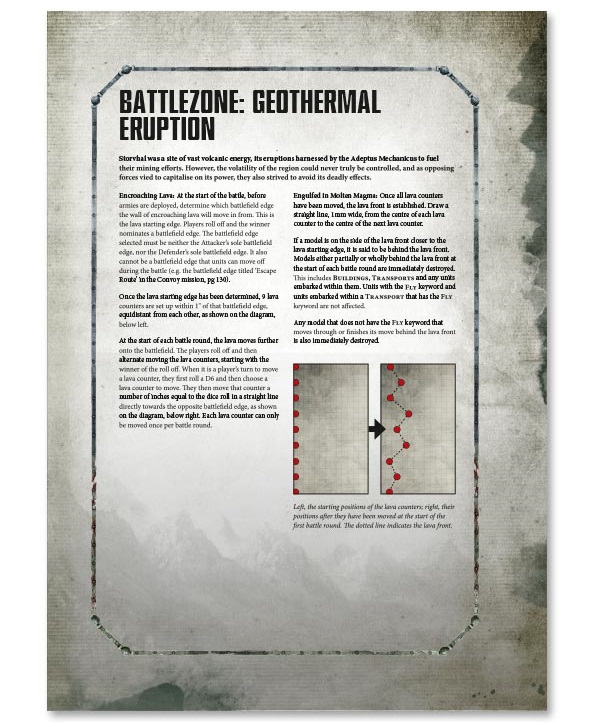 You've played "The Floor is Lava" as a kid – well this is like that, only the side of the board is the lava…and it moves!
War Zone Rules give you new ways to determine what the tabletop looks like and ways to randomly generate terrain. Plus it has special rules for each War Zone you can choose to implement if you are bold enough.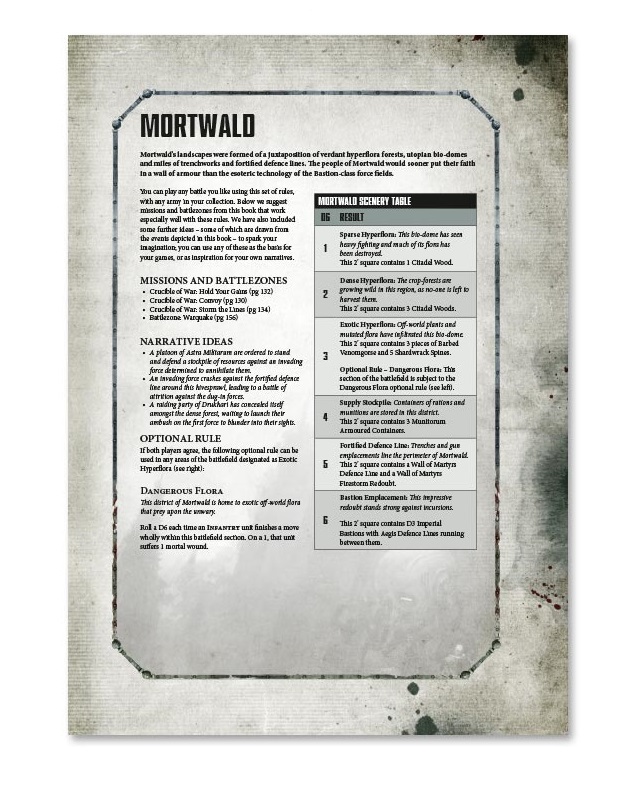 And finally we get into the Faction Rules which is where you'll find all the new Special Detachment and Datasheets. There are some pretty notable entries in that list as well:
Datasheet: Marnus Calgar
Datasheet: Victrix Honour Guard
Datasheet: Haarken Worldclaimer
And a whole host of Special Detachments for players of different factions!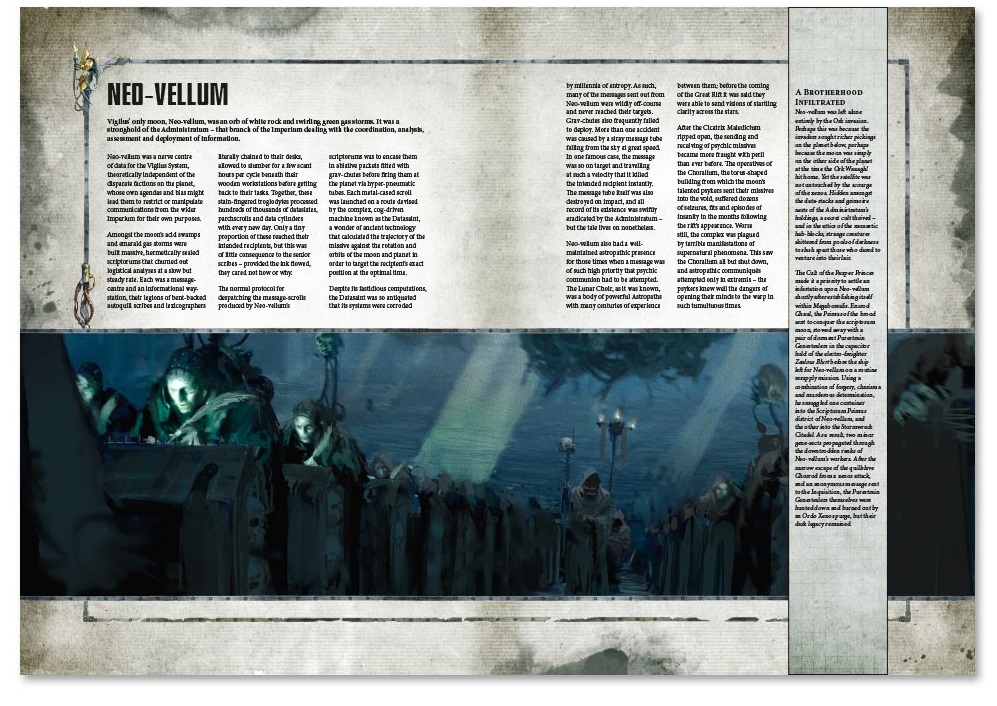 If you think GW is going to be finished with this War Zone once Vigilus Defiant comes out – think again:
Vigilus Defiant is your stepping-off point for this epic new conflict, the first in a two-part series that'll chart the war for Vigilus from start to finish.
That's right readers – this book is just part one! Get ready for more action as the Battle for Vigilus kicks into high gear.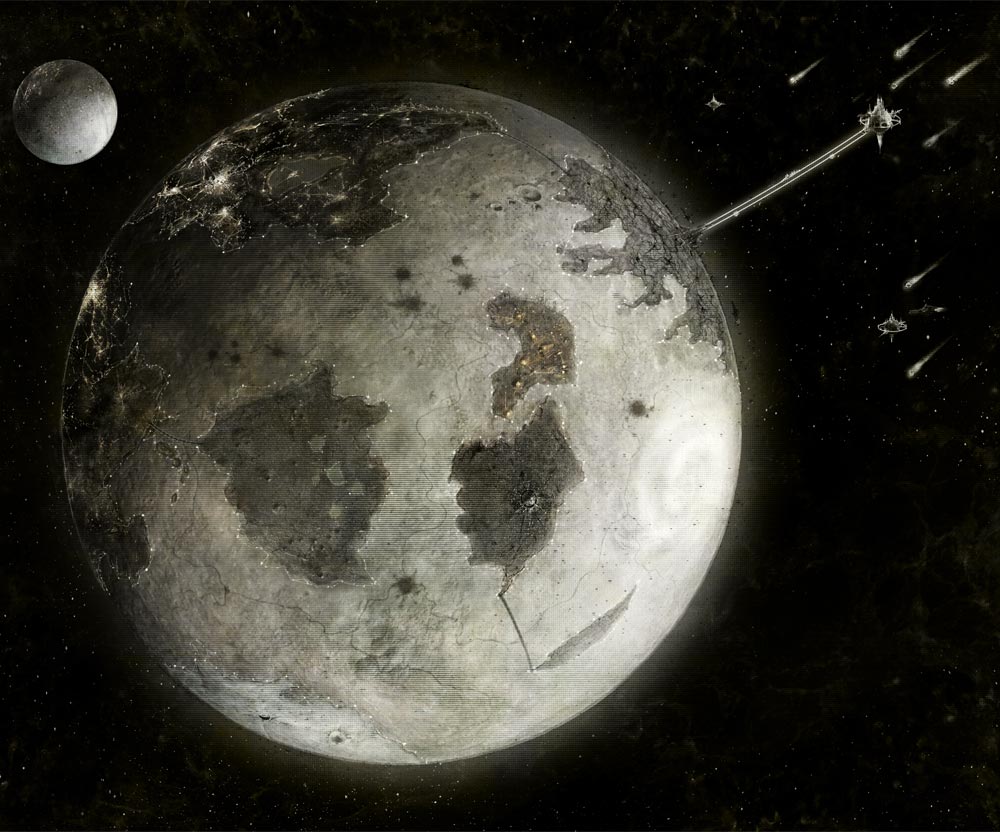 You know Cadia used to look all nice and round once, too…
That's a whole lot of new stuff heading our way in Vigilus Defiant – what are you most excited about?!