Dropping Line of Sight for Warhammer 40,000? May I offer a rebuttal.
A guest editorial by Alex T.
This week another big wargaming mechanic, not just of 40k (but very much seen through the prism of 40k) came under scrutiny.  Abe penned a thoughtful look at the difficulties inherent in a system of 'true line of sight' ["LoS"] and argued that the simplest, most straightforward solution would be to do away with it and treat terrain as impeding movement, but not blocking sight.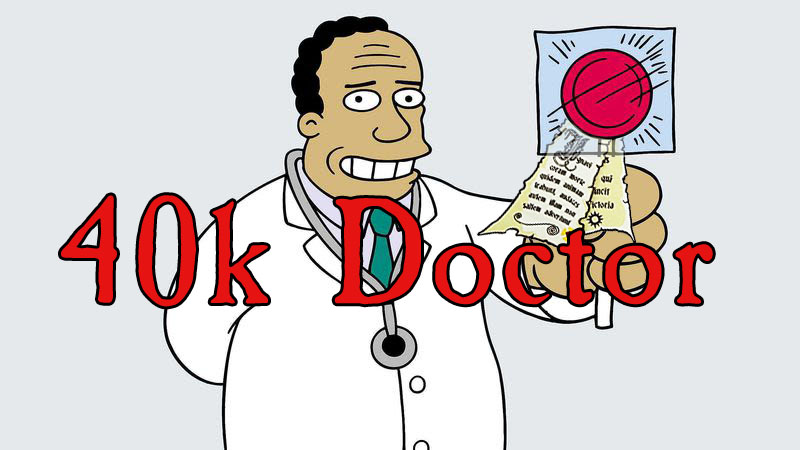 About Line of Sight
Abe's assessment of the problems with LoS was sound. He says that LoS is the biggest source of routine disputes in the game. He says that it takes time and that there's difficulty in deciding which bits of spikey and spindly models should count. These assertions are, surely, beyond dispute. However, respectfully I would argue that not only is ending LoS not a solution, but that even if the supporters of LoS cannot propose a better fix, that the status quo is preferable to no LoS mechanic whatsoever.
Before I get into the specifics of this mechanic, allow me a moment to offer a brief note on the general concept of adult expectations. I'm a 28 year old person. I get annoyed at lots of people and things. Sometimes I'm in the right, like when the Council Tax people refused to backdate my "living alone discount" despite the fact I am a tragically legitimate applicant (I'm not bitter), and sometimes I'm wrong, like when I thought I'd bought Christmas wrapping paper that contained a shallow marketing message but was actually a good natured Christmas greeting (I backed out of that social media complaint with all the grace of the Great Unclean One doing the Birdbox Challenge.)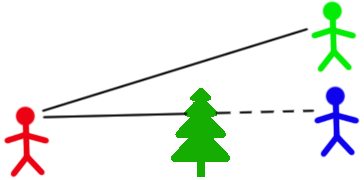 Whether I believe I'm right or wrong I have settled these disputes with courtesy, respect and the capacity to compromise or accept I'm wrong. I'm an adult. You may say "but Warhammer is for kids too! It must be child friendly" And you would, of course, be right. But I'd have two quick rebuttals; the first is that as an adult I'm advocating for a game that I can enjoy and I think that's okay. The second is that it's a game for everyone, and in the same way that great family films must include some subtle adult humour hidden behind the colourful slapstick to keep mum and dad entertained, so too 40k has to actually appeal to the grownups too. As such, I would submit that the possibility that a mechanic may be the source of disagreement should not automatically preclude it from a ruleset and that, further, it is okay to expect gamers to be able to resolve these things between them.
The alternative is that rules writers must be overly prescriptive and will be disincentivised from taking risks or trying more adventurous mechanics that require some reasonable discussion between players.
I hope that this whistle-stop tour of adult dispute mentality is enough to convince even victims of the most entrenched confirmation bias of my viewpoint, and we can move on to the LoS mechanic specifically. These are reasons why I think a game without this mechanic would be poorer for it.

What you see on the tabletop should have a tangible effect on what happens in the game.
Many people frame rules debates like this one around "realism". It appeared here in recent weeks that a "realistic" wargame would be rubbish. Pimpcron noted that it's so tempting to want rules for everything to play out as they would in reality but that the harsh truth is, it just wouldn't be any fun. This is very true and so when Abe says that LoS's realism appeal is not worth clinging too, I must too concede that this is an argument that's hard to rebuff. As one commenter noted "there's nothing realistic about the way it works now anyway."
However, I believe this is the wrong way to frame this debate. For me, realism isn't what I crave in an immersive wargame experience. In-fact there's no reason why an utterly absurd wargame couldn't be great fun. But, for an experience to be immersive, items that exist in the game should have a tangible effect on gameplay that is logical given what we know about that world.
There are obvious examples of this, like models being WYSIWYG. WYSIWYG is satisfying because models will behave differently in line with what we observe on the tabletop. This was also one of the great things about vehicle facings in 7th, a tank with a 360 degree rotating turret, as opposed to one with guns fixed in place, genuinely behaved in a manner consistent with what we'd expect given how the model looked. However, whilst GW gave us a reasonable explanation in doing away with vehicle facings, that vehicles are constantly in motion and can turn on the spot to fire, it is not reasonable to say that a las gun can be fired through a 10" boulder and strike an unobserved target on the other side. It is dissatisfying for the world we play in to have so little impact on gameplay itself, and through this the immersion is broken.

Replay Factor
Tabletop games, just like board games and video games need to be repayable, or they die. 40k is in a great position because it has a whole host of armies that all feel and play very differently to each other. However, there has to be ways to shake up the way games are played even with an identical force. A great way to do this is the tabletop. A game in city streets plays very differently to open fields, which in turn plays differently to the corridors of Zone Mortalis. This differentiation is only worth a dam as long as terrain does something. Imagine being in a city streets game, and being able to shoot at anything in range regardless of solid walls or whole factories, and then being on an open board where the same is true. In both you'll get in range, and then you'll line up and shoot each other. And that will be that. Every game a bit the same, and the satisfaction dies as changing up the terrain does less and less to impact on the gaming experience.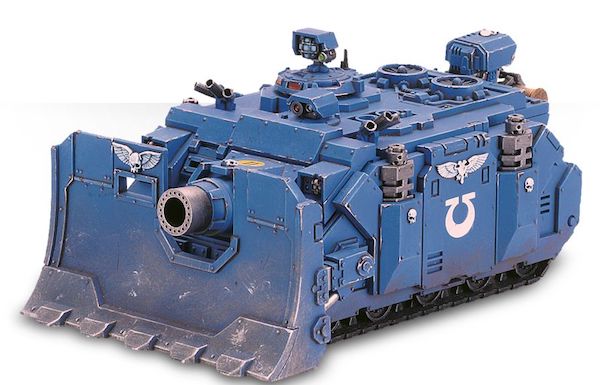 WARNING: Large hole faces enemy!
Battlefield Roles
While I do love 8th edition, one thing I liked about 7th was how much units really varied from one another. Going back to the topic of tanks and vehicle facings, in 8th the difference between a Vindicator and a Predator is the guns. Otherwise they operate identically. In 7th, they physically operated differently, you had to plan ahead with a Vindicator to make sure it was faced a foe, whereas a Predator was more able to bring its firepower to bear even when positioning got the better of you. There was a trade-off other than points and firepower. The difference between the who has diminished.
If terrain means nothing but to prevent movement, another host of tactical role dynamics would be lost. Snipers setting up out of their deployment zone to get elevation becomes meaningless. Flyers getting a bird's eye view becomes meaningless. Artillery firing indirectly becomes meaningless. Psykers targeting unseen units becomes meaningless. Flamers ignoring cover becomes meaningless. It's just another step towards everything being guns of different sizes, the distinction between battlefield roles is broken down and units become less diverse.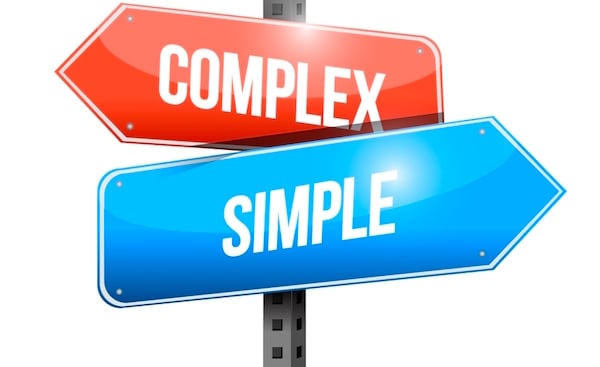 Placement
It's time for the "depth" argument. Yes, it's an irresolvable debate. Not because we haven't found the answer, but because it is, and only can be, a matter of taste. As such, some of you will just plain disagree with the statement "40k should retain some tactical depth, to be fun to play," and you would be perfectly within your rights to justify doing so by saying "because I like it to be simple and that's that."
To those who would say this, I say good on you. The game should cater to you every bit as much as it caters to me. However, I'd say that in order to be a game we can all enjoy it should strike a balance. Those of us who like the deeper 'tactical experience' (I know many of you will deny it was ever a thinking game to begin with), we swallowed a lot of difficult changes in the move to 8th. Now, I accept I was wrong to get so defensive about some of those changes. However, I believe that streamlining cannot be the only legitimate goal and that having to think 2 steps ahead about where your units will be, and where the opponent might put theirs, is great fun. Without it, I think we've stepped over that line from a game looking for broader appeal through a sleeker ruleset, to a game that panders to those who just want a thoughtless dice-rolling experience (again, not a dig) wholly at the expense of those who prefer something with a bit of depth.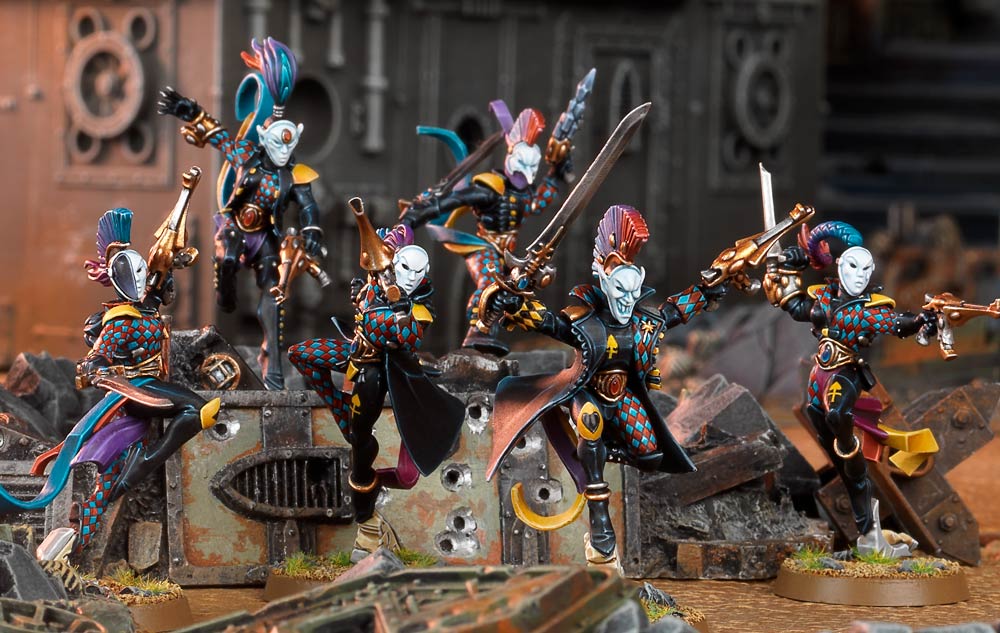 Hide you idiots! We're going into a combat zone wearing silk tights and holograms!
*Incoherent sobbing*
Look. I play Harlequins and Craftworlds. Just leave me alone, yea!? Hiding behind things is all I know. So, frankly, shove off (still being respectful. Please let me keep writing things.)
In conclusion, I believe the game would be poorer by ending LoS. I believe that it would be a game of "who can line up with the bigger guns", even more than it is. I believe that many battlefields would become a bizarre world of ghost objects that defy the laws of physics. I believe that the joys we get from tactical placement, some list building and terrain exploitation would be robbed from us and while I acknowledge there would be benefits, they do not justify the opportunity cost.
~Have at it folks, and feel free to send any op-eds to us at [email protected]