This massive diorama by Wani Kim – a Lego Certified Professional that lives in South Korea – has the iconic ships involved in the chase, plus detailed rooms of the moon sized space station with characters and working lights. It's a truly impressive build.

This is the third time he and his team, Olive Seon, have built the trench run and it is by far the largest – the other two were made for store displays with limited space. It's nearly 9 feet long, 4.5 feet deep, and over 3.5 feet tall and includes somewhere around 80,000 pieces and 100 minifigs. It uses a 220V power supply and an Arduino board to power and control all of the lights. It took three months for the team to construct.
The front has the shows Luke's famous trench run complete with a super detailed recreation of the outside of the Death Star and explosion effects from Darth Vader's attempts to take him down.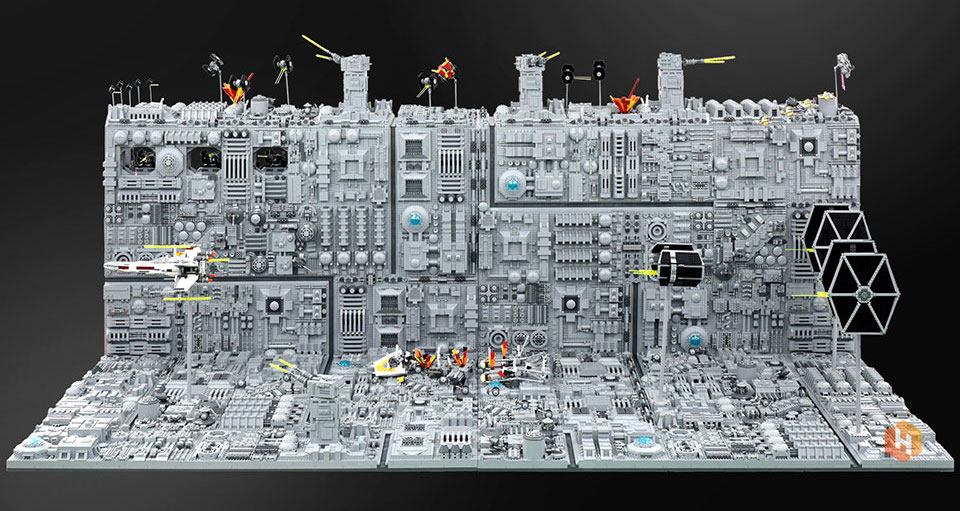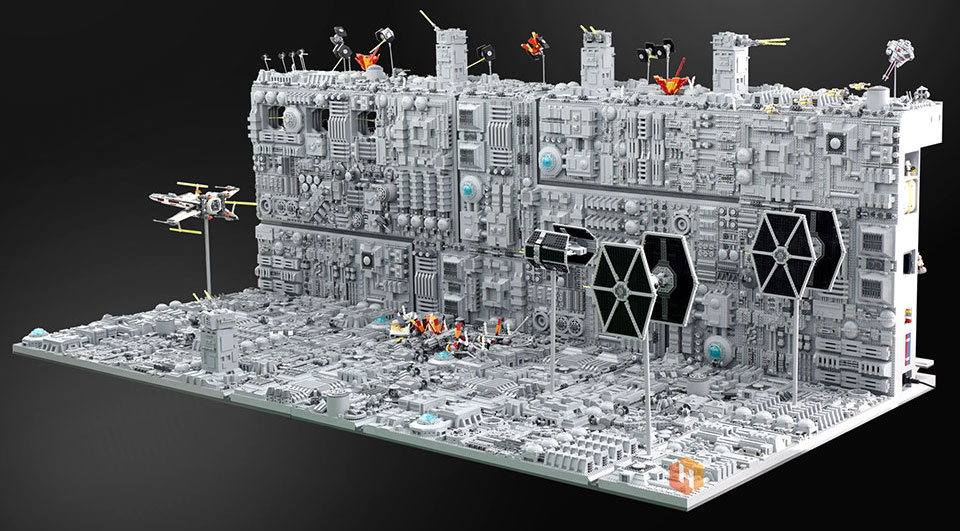 The back side is even more detailed with multiple fully furnished rooms that feature working lights and minifigs. It has Vader's personal chamber, jail cells, several cat walks, and tractor beam controls.