Who's the best ranged warcaster in the Iron Kingdoms? We're taking a look at Warmachine casters to determine who brings the scariest ranged army to the battlefield.
There's a considerable amount of warcasters in the game now, lots of them packing some serious ranged presence. But who reigns supreme? Which warcaster will claim the top spot and be King of the Ranged game? Every one of these casters can bring a mean shooting force to the table, so if you find yourself across the battlefield from them you'll need to have a plan to weather the storm.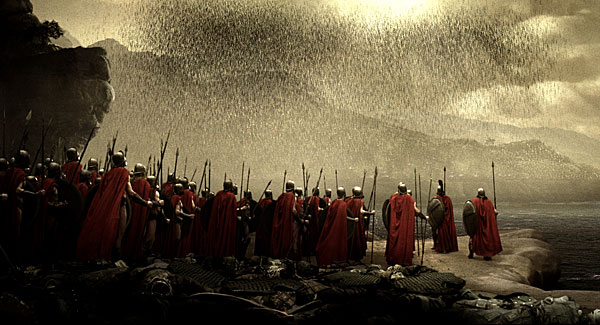 "Then we will fight in the shade."
Guidelines
Any decent list needs some guidelines, so here are the criteria we'll be judging casters on. The array of casters in the game now is vast, so to limit our scope we're only looking at Warmachine Factions. We're specifically looking for the caster that brings the best overall ranged army to the field.
Personal Damage Output: How much impact does the warcaster have with their own ranged weapons?
Threat Extension: Does the caster extend the threat range of their armies guns?
Hit Buffs: Does the caster make the army more accurate?
Damage Buffs: Does the caster make ranged attacks hit harder?
X-Factor: Anything else relevant to making the best ranged army. Any feats, spells, and abilities not covered by the other categories will go here.
Honorable Mentions
Before we get to the top 5, here are some honorable mentions that fell just short of the list.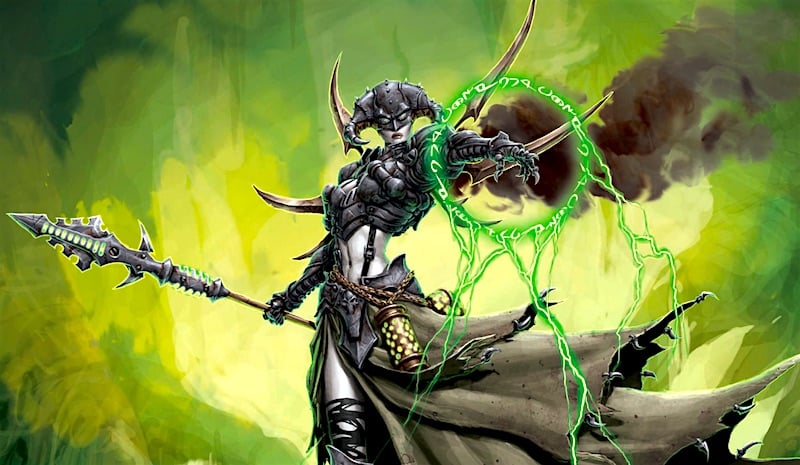 Warwitch Deneghra – Denny1 is an all-around fantastic caster and can make some very scary Cryx shooting lists. With a Feat that lowers DEF and ARM, Parasite and Crippling Grasp your enemies will watch sadly as their stats are reduced to abysmal levels. However, she falls in the generalist category as her feat and abilities work equally well with any type of list, and she lacks in the threat extension and personal output categories.
Issyria, Sibil of Dawn – Issyria's Feat can allow a ranged army to have an amazing turn, plus ancillary attack allows a warjack to make an extra ranged attack each turn. However, she falls more in the generalist category, and the rest of her abilities are geared towards supporting the melee elements of the army. This makes her a great all around caster, but didn't quite make our top 5.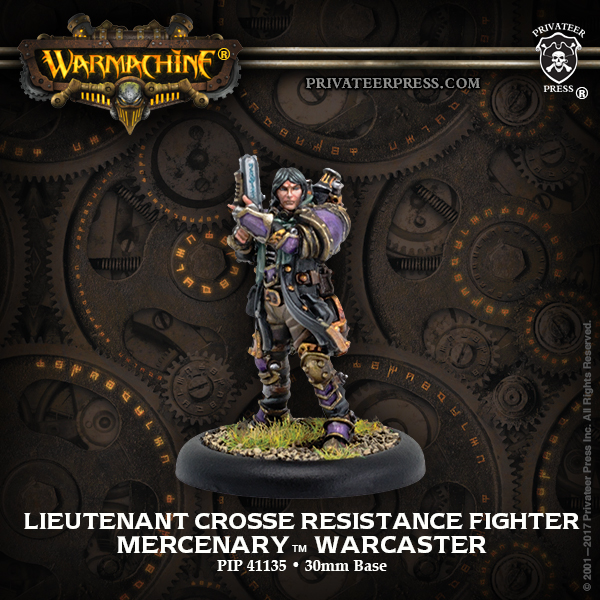 Lt. Gastonne Cross – Crosse2 has one of the best personal ranged threats in the game. If this list were only about personal damage output, he would likely be at the top. However, his interesting mix of spells and abilities didn't quite bolster his army high enough to earn him a spot on our top 5 list.
With all that being said, let's move onto our list of Top 5.
5 – Ravyn, Eternal Light (Ravyn1)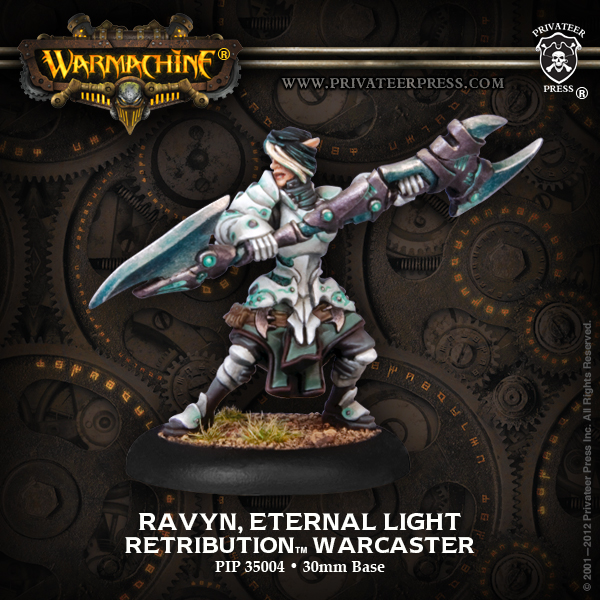 Personal Damage Output: A pretty standard RNG 12 POW 12 gun. Being able to make the shot a POW 12 AOE is handy every once in a while.
Threat Extension: Snipe is one of the best ranged threat extensions in the game and Retribution makes great use of it. Locomotion gives an extra 3 inches of threat extension or hit and run ability to a warjack.
Hit Buff: Ravyn's feat makes her army incredibly accurate for a turn, granting all Faction models boosted ranged attack rolls.
Damage Buffs: Nothing to see here, unfortunately.
X-Factor: Open Fire allows a warjack to immediately make one ranged attack. This by itself isn't amazing, but Open Fire and Snipe makes Ravyn's Hyperion pretty scary. Especially during feat turn where all hit rolls are boosted you have a decent chance of getting those 5″ AOE Crit Consumes. Veil of Mists creates a 4″ AOE that friendly Faction models can still see through and protects your army on the approach.
Retribution has access to a lot of great guns, many which have unique additional abilities besides just damage, and Ravyn's toolkit helps makes the most out of them. Veteran players may remember Ravyn as 'Snipe, Feat, Go'  and while things have changed since then, her Mage Hunter Strike force is still a pretty strong force to be reckoned with.
4 – Lt. Alister Caine (Caine1)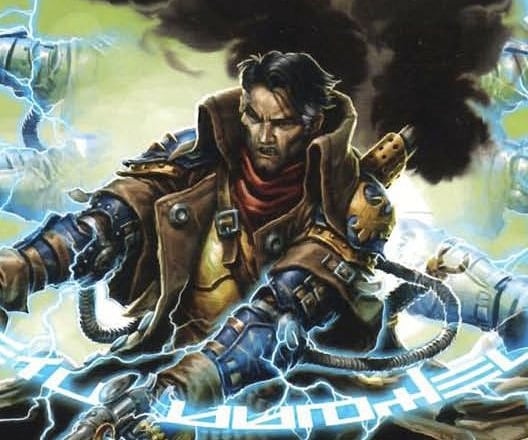 Personal Damage Output: With two initials, each with Reload[1], Caine1 can get up to 4 shots each turn if he wants too. His feat is really where things get fun as Caine gets to make a ranged attack against every enemy model in his Control area. Troop swarms beware, Caine1 will wipe single wound models off the table with ease.
Threat Extension: Snipe in Cygnar is always a good spell. Teleport also allows Caine to extend himself more and then retreat to safety, which you need to do as ARM 13 doesn't like being hit by anything.
Hit Buff: Deadeye is a moneymaker, best used on units, it grants an additional die on each model's first ranged attack. Deadeye is especially great because it isn't an upkeep and can, therefore, be cast on multiple units/models if needed.
Damage Buffs: This is where Caine1 gets sad and is the reason he never really seems to make a big splash in the tournament scene. In a high armor meta, Caine1 doesn't have a good answer.
X-Factor: Snipe and Deadeye are a deadly combination and will allow you to out-shoot most other armies.
Cygnar claims the number 4 spot on our list with Caine1. Handling high defense and medium armor troops is where Caine1 shines. Into a large amount of high armor Caine will need to start looking for assassination vectors, which he is pretty good at. Force Hammer opens up a lot of fun opportunities, and Deadeye + Gun Mages can knock down tons of models each turn.
3 – Captain Kara Sloan (Sloan1)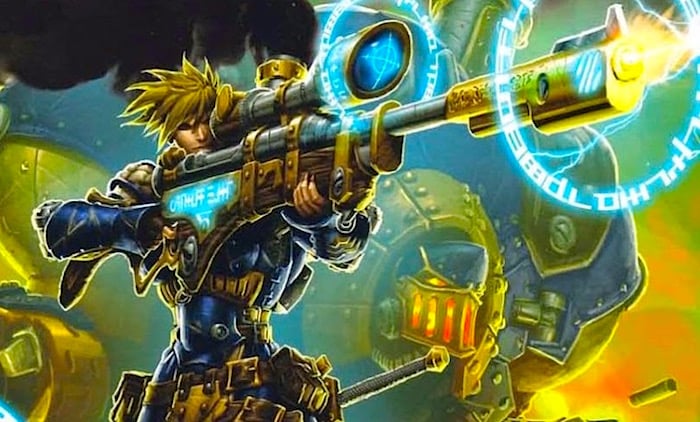 Personal Damage Output: Sloan's rifle, Spitfire, is one of the best guns in the game. Weapon Master POW 12 shots from 14″ away is pretty awesome, made even better with spells like Guided Fire and Fire Group.
Threat Extension: Fire Group extends the Range of all battlegroup models guns by 2″. Given that Sloan typically has a large assortment of ranged warjacks this spell is better for her than Snipe would be.
Hit Buff: Guided Fire is a tremendously powerful spell. Granting all battlegroup models boosted attack rolls on every ranged attack, every turn. Sloan's army isn't going to miss much at all, even casters behind a wall need to beware.
Damage Buffs: While Sloan doesn't have a direct damage buff, her Feat allows for every battlegroup model to make an additional attack. This means that Sloan is typically trying to wipe off 2-3 hard targets before the enemy even has a chance to do anything. However, into ARM 20+ heavies she'll struggle to remove enough models early game before being overrun.
X-Factor: Field Marshal[True Sight] makes Sloan a nightmare matchup for lots of enemies that rely on Stealth or cloud walls to survive.
Another Cygnar caster, Sloan has a similar problem to Caine1 in that she doesn't have a damage buff. In this case, she tries to solve it through sheer volume of attacks. Sloan's game tends to live or die by her Feat, and when playing against her, it's all about getting to turn 3 with enough of your army left to tie up and kill her battlegroup.
2 – Caine's Hellslingers (Caine3)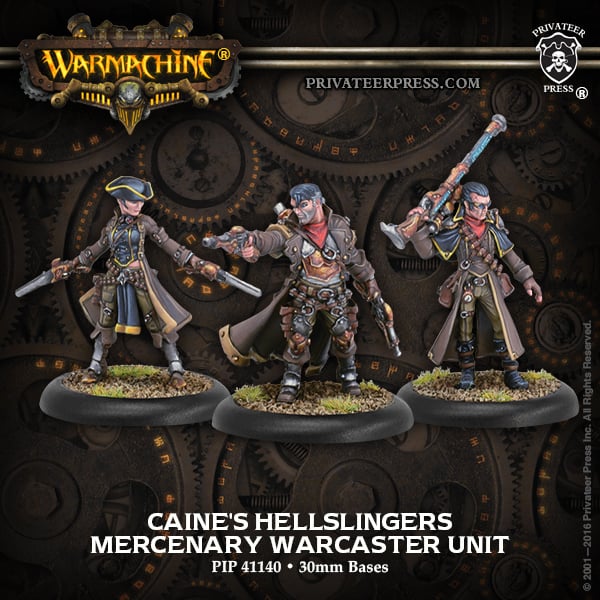 Personal Damage Output: Caine3 and his unit are able to get a good amount of shots out each round. They each have three shot types bringing along a nice amount of versatility all on their own.
Threat Extension: Not Caine3's strong point, but Caine and the Hellslingers have pretty good personal threat range. Flicker is a nice trick to get two extra inches of personal threat. Locomotion can allow a warjack an additional 3 inches of threat.
Hit & Damage Buff: We're combining these two categories because Caine3 does both of these the same way, using the spell Calamity and his Feat. Calamity drops DEF and ARM of an enemy by 2. Caine3's feat can give each battlegroup model +3 to hit and damage. Those are some pretty impressive numbers, battlegroup models in Caine3's army should be able to wipe away just about anything when Calamity and Feat are applied.
X-Factor: Witchmark on Caine's gun is a big deal, allowing him to cast calamity from farther away and having it auto hit. Mage Sight lets his battlegroup ignore Stealth and Forests. Combined with multiple sources of Shadow Fire there aren't many places that you can hide from Caine3.
While technically a Mercenary caster, it's generally agreed that Caine3 is at his best when commanding a Cygnar army. That doesn't mean a Mercenary army lead by Caine3 should be taken lightly. Any jack with a gun in Caine's battlegroup can pump out some incredibly accurate and powerful shots.
Caine3 brings almost everything that a ranged army might want. Extreme levels of accuracy and damage, Shadow Fire to ignore LOS and stealth mitigation. You may say he's a one trick pony, but there is no denying he does his trick incredibly well.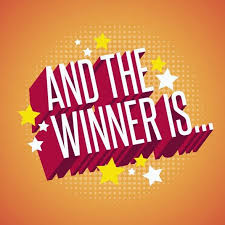 1 -Marshal General Baldwin Gearhart & Mr. Clogg
New to the game and quickly making a name for himself, the Crucible Guard Warcaster Baldwin Gearheart is our top choice for King of the Ranged game. As he is new, let's take a quick look at his cards.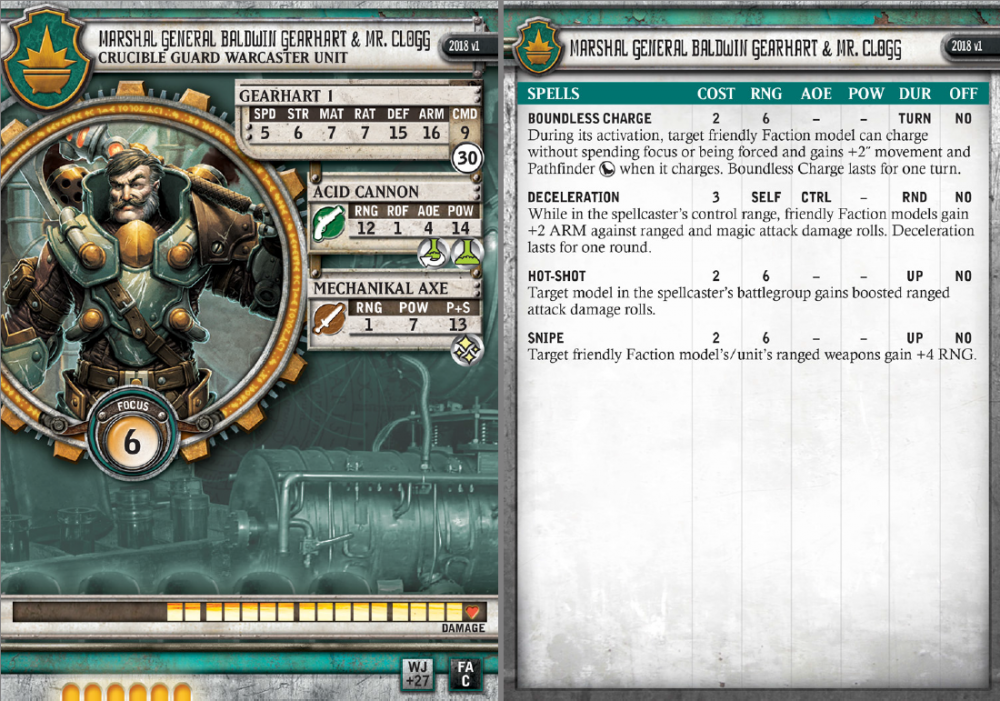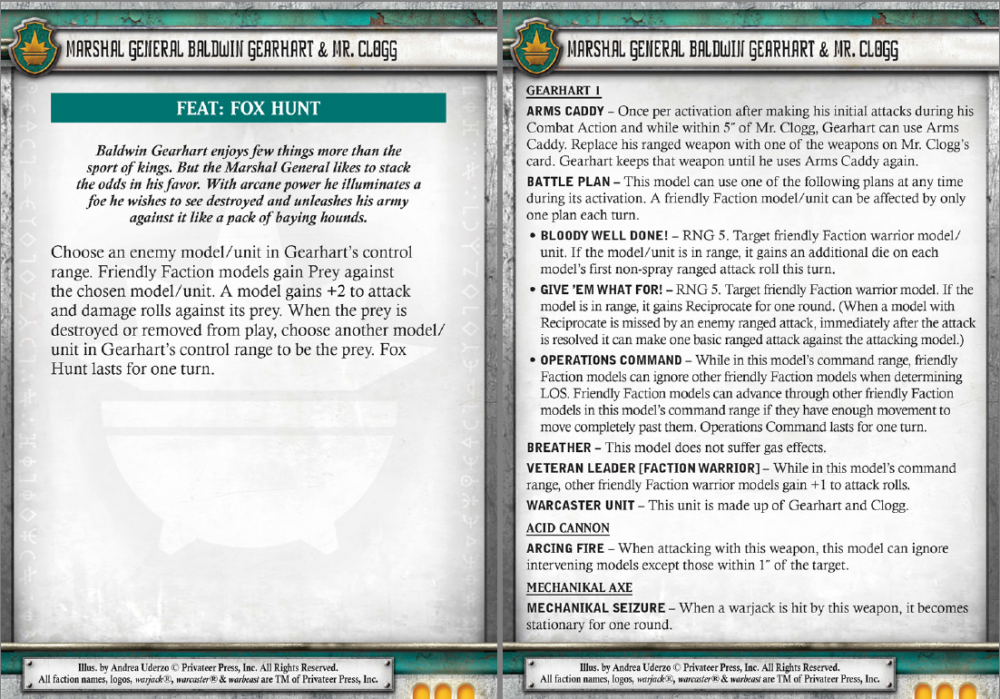 Gearheart is accompanied in battle by his trusty arms caddy, Mr. Clogg.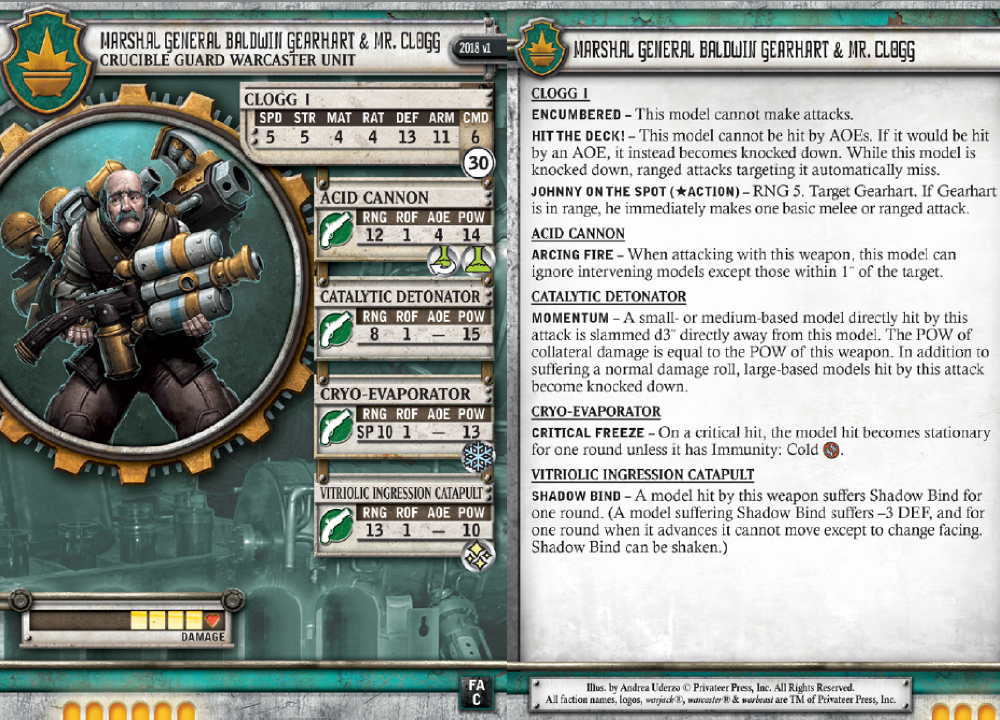 Personal Damage Output: With a wide range of weapons available thanks to Mr. Clogg, Gearheart has a gun for every situation. Causing corrosion, slamming models, a 10 " spray with Crit Stationary and Shadow Bind are all top notch abilities. Mr. Clogg also gives Gearheart an additional attack each round!
Threat Extension: Snipe is the premier ranged threat extender, and Crucible Guard puts this spell to good use. Just about everything in Faction has a ranged attack and wouldn't mind having an extra 4″ threat.
Hit Buff: The battle plan, 'Bloody Well Done!', is essentially a free Deadeye each turn. The Deadeye + Snipe combination that was previously only available to Caine1 is back, and Gearheart arguably does it better. Gearheart's Feat, Fox Hunt, let's him choose a Prey model for his entire army!
Damage Buffs: Gearheart's Feat effectively granting +2 damage for the entire army is a great damage buff, especially when combined with some of the other debuffs Crucible Guard has access to. Hot Shot allows a model in Gearheart's battlegroup to get boosted ranged damage rolls. This is excellent for Gearheart himself, or a model with multiple attacks like the Vulcan.
X-Factor: Gearheart brings a toolkit that makes Cygnar jealous. In addition, he has Deceleration, making it difficult to try and shoot back at his army.
You'll quickly see that Gearheart doesn't lack in any of our criteria. He's even stolen one of the best ranged combinations from Caine1! Choosing your Feat Prey targets wisely will result in huge losses for the enemy and should put you up on attrition. Unlike some of the other ranged focus casters, Gearheart still has punch left after the feat, with Hot Shot helping to keep the damage output up and Boundless Charge for melee threat extension.
Wrap Up
Just counting Warmachine factions there are well over 100 casters. Casters like Caine2, Ossyan, High Reclaimer, and even Butcher1 can all assemble some great armies capable of bringing the pain from range, but they didn't make our list. Do you think Gearheart is deserving of the top spot?
Who would be on your Top 5 Ranged Casters list? Let us know in the comments below.