Cosplay gets Larger than Life this week as we take a peak at the biggest, Gadgety-est, most detailed Cosplays The Guinness Book of World Records has to offer!
Cosplay is a diverse world of costuming, brimming with people pushing their skills, (and sometimes RECORDS), to the limit. There are several notable Cosplayers who have earned spots in the esteemed and eccentric Guinness Book of World Records, and this week we're diving inside to discover some of them! We've included the direct text from the Guinness website, so you get all the details.
Tallest Star Wars Cosplay Costume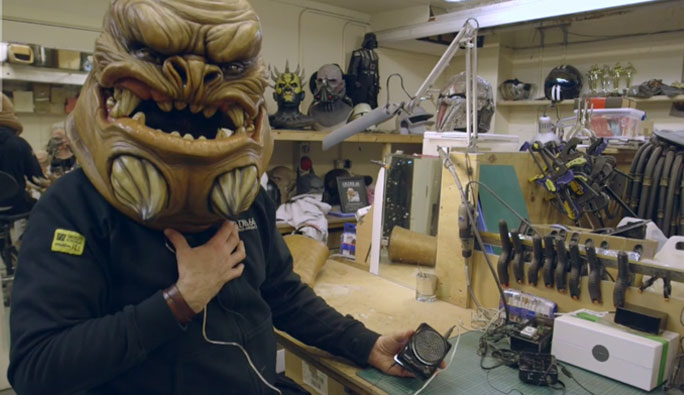 "Julian Checkley and his Order 66 Creatures and Effects studio created a fully mobile costume depicting the Star Wars Episode VII: The Force Awakens character Grummgar that stands at approximately 2.69 metres tall.
The outfit is incredibly detailed and took 100 days to construct; its chest features a real-time voice changer and built-in amp so wearers can sound like the big-game hunter and mercenary, as well as look like him."
More on this Insanely tall Costume HERE.
Most functional gadgets on a Cosplay suit.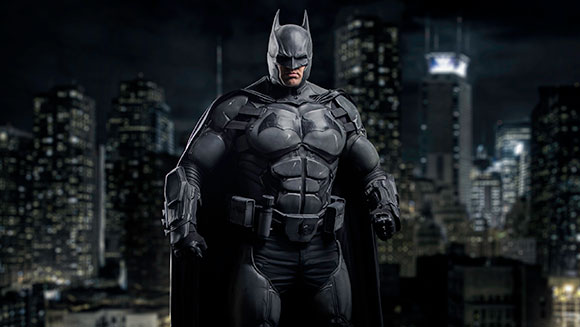 "Created by special creature effects expert Julian Checkley, the ingenious gadgets are concealed and attached to the Batman suit.
Devices include smoke bombs, a grapnel gun and 'bat tracker', UV lamp, NBC (nuclear, bacterial, chemical) bat respirator and even a bat sign projector for the night sky.
The suit, which is based on Bruce Wayne's outfit from the Batman: Arkham Origins videogame, was 3D printed and then moulded and cast in a flexible urethane rubber."
More on this Gadget Heavy costume
HERE
.
Largest mechanical wings on a Cosplay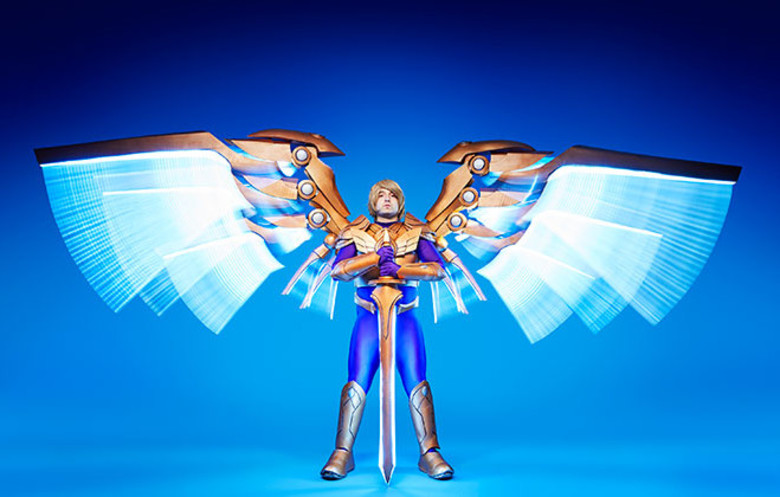 "League of Legends fan Leo Simon (UK) spent a year creating a life-size costume of the Champion Aether Wing Kayle, an achievement that has secured the gamer a place in the Guinness World Records 2018 Gamer's Edition book.
The Largest mechanical wings on a cosplay Costume features movable extensions that are operated by 10 individual motors.
Fully open, the wings measure 4.26 m (13 ft 11 in) – double the length of a king-size bed (speaking of beds, Leo used a number of unusual materials to construct his masterpiece, including a bed stand, parts from a microwave and shelving!)."
More on this High-Soaring Cosplay HERE.
First prosthetic limb based on a Videogame.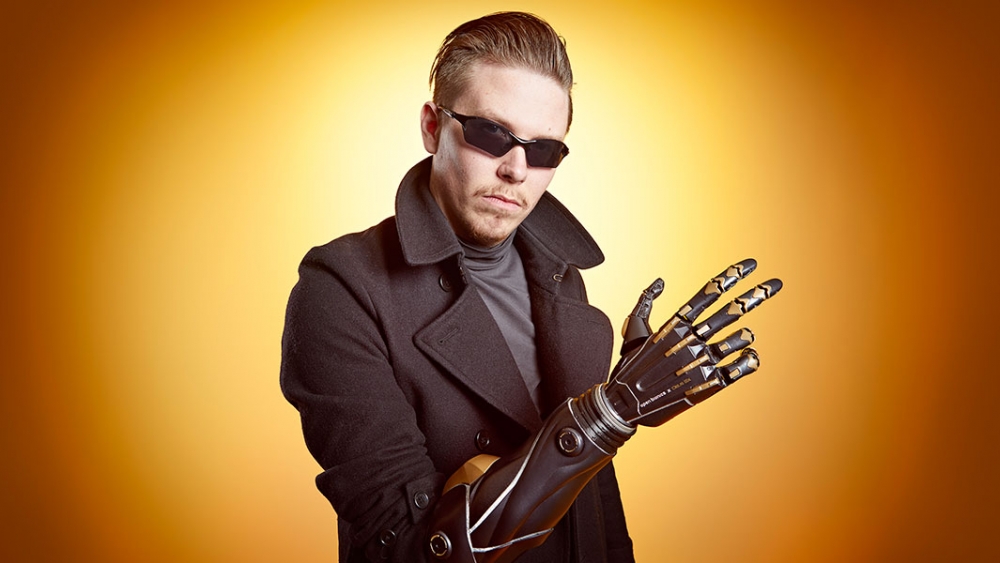 "Daniel Melville (UK) owns and wears a copy of the arm worn by Adam Jensen in Deus Ex, Square Enix's cyberpunk RPGs videogame series set in a futuristic era of transhumanist body upgrades.
Conceived in April 2015 and completed on 1 June 2016, the "Jensen arm" has been created by the UK company Open Bionics and is a 3D-printed limb which took one month to go from rendering to being made wearable.
Having worn the arm to several major gaming events, Daniel said: "I've shown people it's not a cosplay piece but something functional that I use in my real life. It's been life-changing."
More on this Mechanical Marvel, HERE.
~Join us next week for more Cosplay! Coverage~
Have a Cosplay question you would like Mayhem's Muse to answer? Send an email here!