A Guide to Cosplay Materials & Tools of the Trade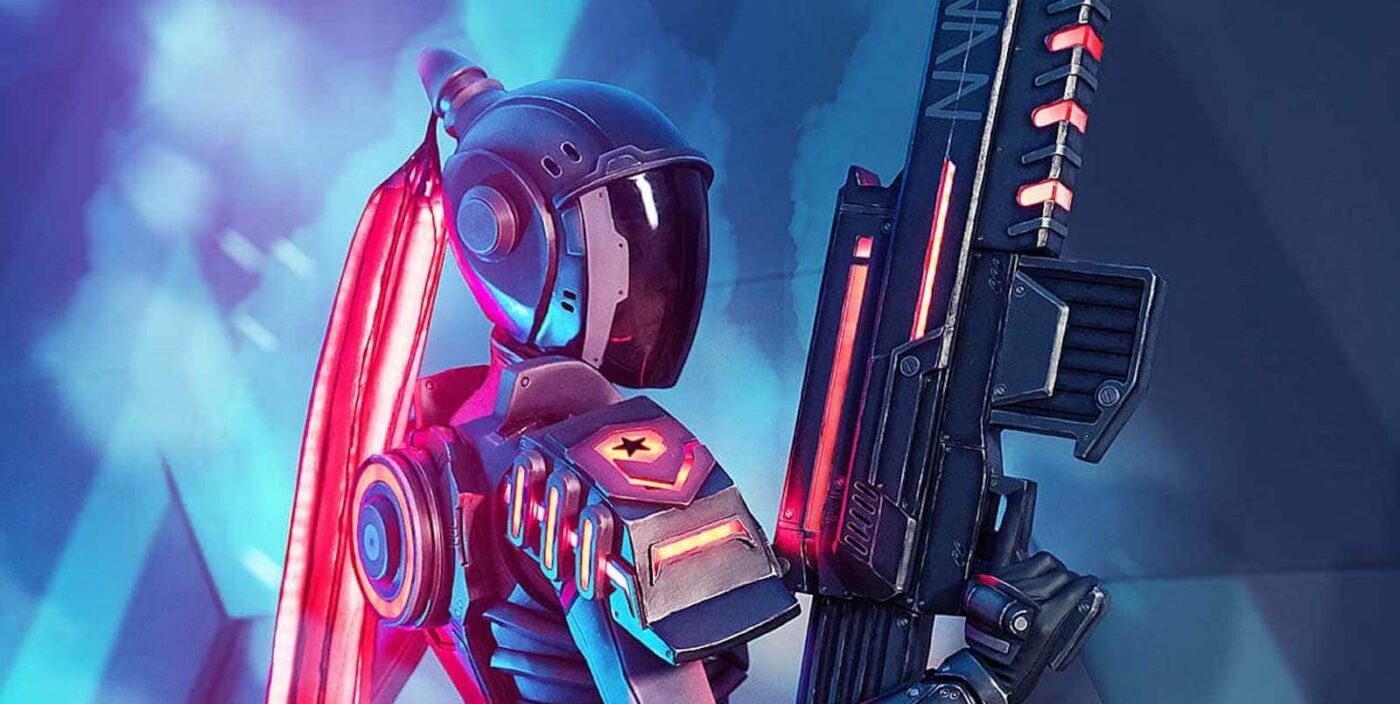 To begin cosplaying, you'll need the right tools and supplies. This guide will get you started on your way to cosplay crafting!
We've spent the last several years highlighting cosplayers around the world. Whether someone is a top-tier artist or simply passionate about creating a costume for a popular character, there are basic tools that are universal for cosplay crafting. With this guide, we will lay out some of the basic tools and materials you can consider when building a cosplay design studio. Behold, a guide to cosplay materials!

Who's Who of How-To for Cosplay Materials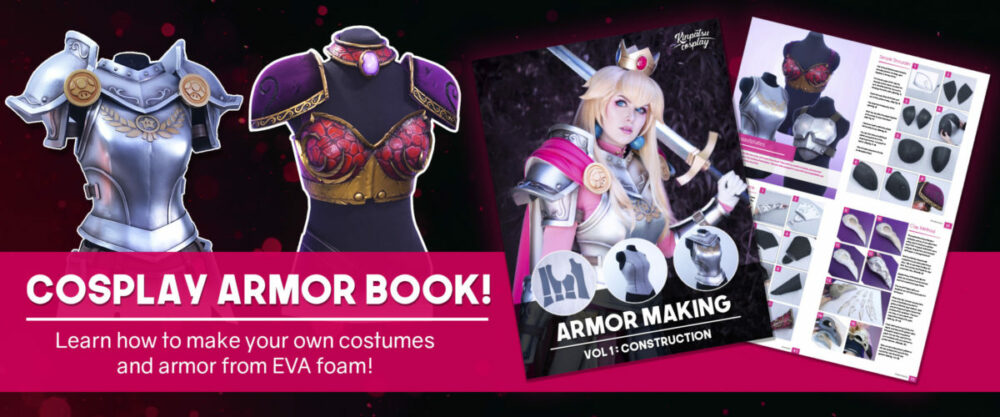 Many creators in the cosplay community share their knowledge freely. The internet is full of talented artists and creators who dedicate countless hours to sharing their cosplay experiences with others. Here are a few cosplayers with excellent online educational cosplay materials that you can reference as you build cosplay construction techniques. Follow these folks, purchase their books, and begin building your knowledge of crafting!
Who are my personal favorites? To get started, I recommend:
Books for Builds- Where to Get Your Reference Texts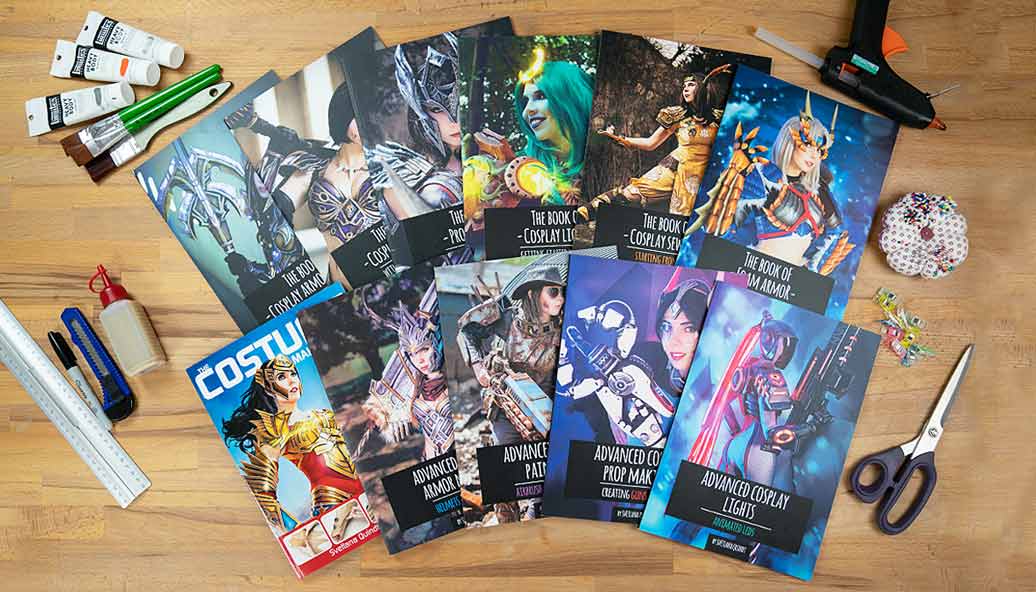 While many cosplayers take to platforms like YouTube and Facebook to share their cosplay knowledge, there's nothing like having a reference text on your shelf. I have been collecting cosplay books for years, and there are myriad excellent texts on the market. Many of the cosplayers listed above have books in print, and all of them are excellent visual references. Here are a few books to get you started:
The Basics of Foam and Thermoplastics
Many cosplays require elements that would be heavy and burdensome in real life or would require materials that are cost-prohibitive. An ingenious method of creating realistic (or fantastical) cosplays that are lightweight and hold their shape well is using foam or thermoplastics to fake them.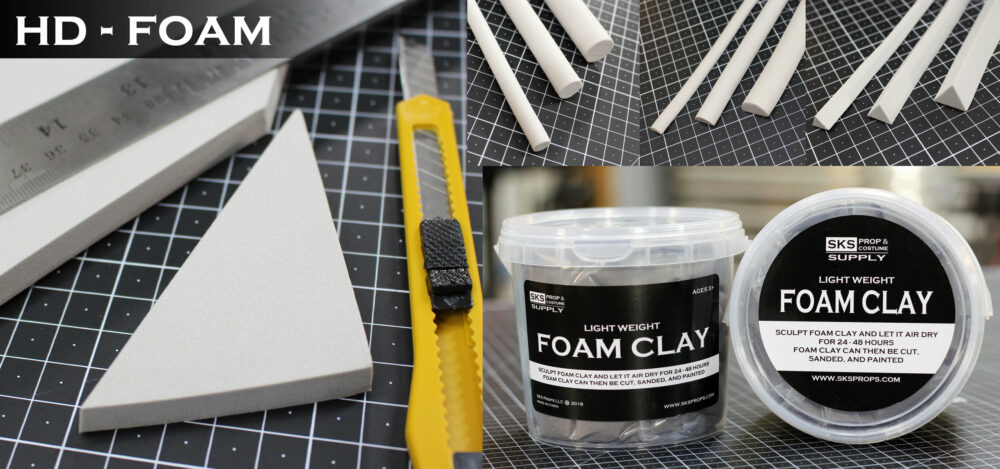 What looks like metal or leather is made lighter and easier, carved and cut and molded to any shape a cosplayer needs. There are a wide variety of methods and materials for fabricating armor, weaponry, and accessories for cosplay using foam and thermoplastics. Here are a few of the most popular:
There are a TON of reference videos on YouTube for foam crafting. Check out this video from Kinpatsu Cosplay which outlines some key tips and tricks:
Subscribe to our newsletter!
Get Tabletop, RPG & Pop Culture news delivered directly to your inbox.
Fabrics: The Foundation of Cosplay Materials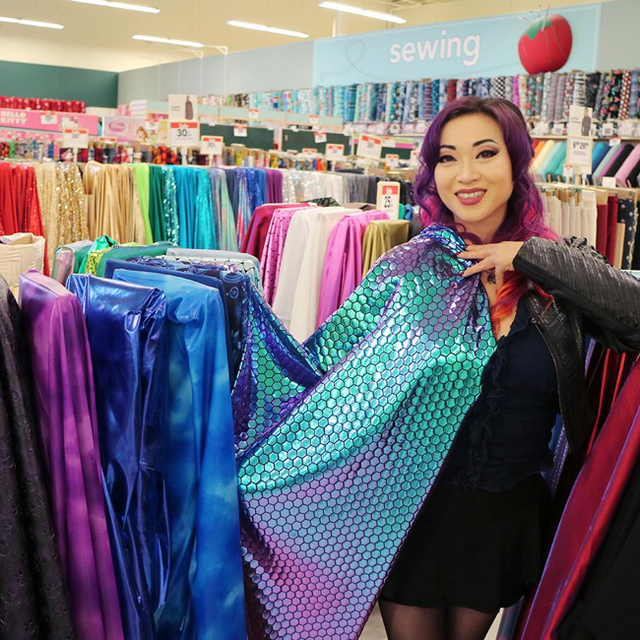 The cornerstone of any garment is the fabric used to build it. Many artists start with mock-ups before creating a cosplay, and that requires a light and inexpensive fabric to use as the base. Whether you are working in synthetic fabrics, thick and sturdy leather, or in natural fibers of varying weaves, fabric is the universal requirement for cosplays. Fabrics can be purchased at any craft store, and in many places online. Even Amazon has a selection of cosplay fabrics. Some basic suggestions:
Check out this excellent video that walks through the basics of cosplay fabric considerations. You'll need to consider carefully when choosing what materials to work with for your cosplays.
The Crucial Paint Palette for Cosplay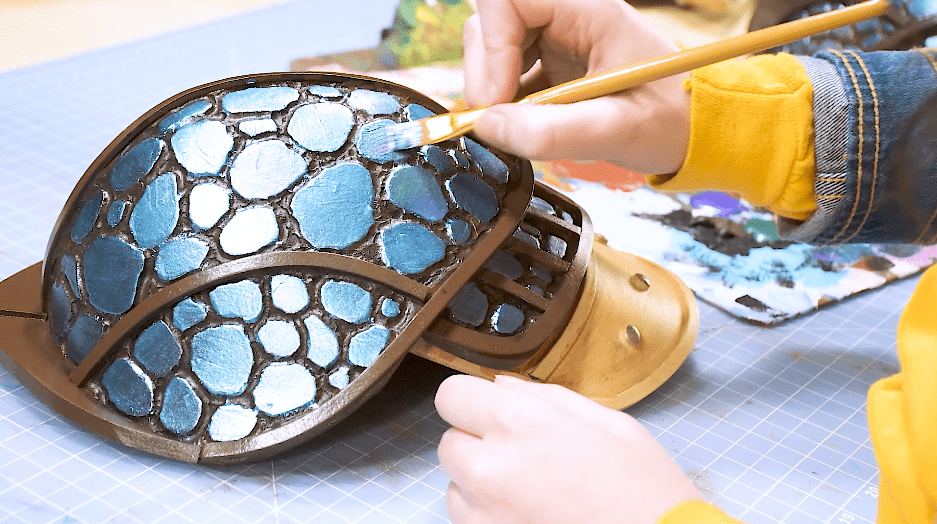 Once a basic cosplay build is completed, it's weathering, color, and shading that ties the whole project together. To bring your cosplays to life, various paints and stains can be crucial. There are paints specific to just about every material known to mankind. Whether it's leather or foam, fabric or your face that's being painted, the perfect paint exists to assist you. There are plenty of brands on Amazon. Acrylics are the "every-man" of painting, and will work for a wide variety of purposes. Some types to get you started:

Here is an excellent example of how paint and texture can bring a prop to life. Kamui has a series of videos showcasing her techniques for building, carving, painting, and distressing props. Check out this build:
Everything Electronics: Elevating your Cosplay Crafting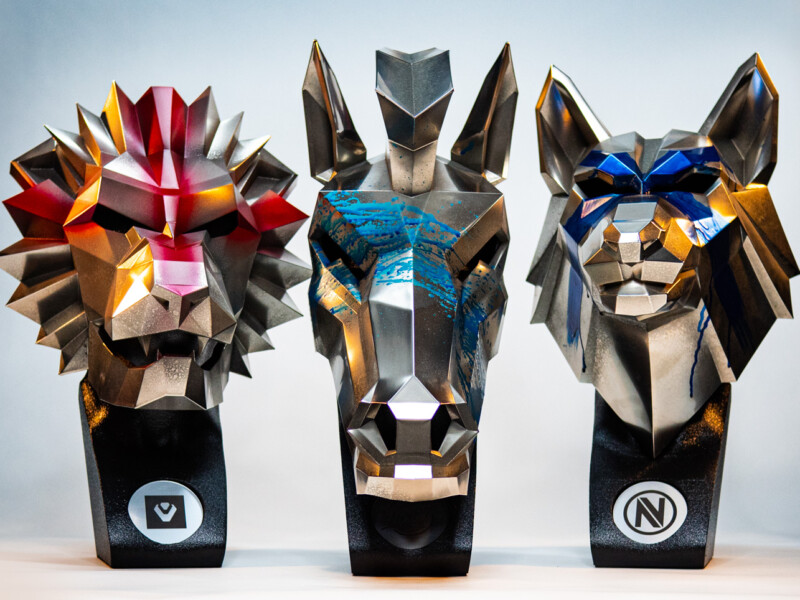 Once you have gotten past the raw materials required for cosplay, it's time to move on to the transformation stage. From sewing machines to drills and power tools, and over to fancy fabricators like 3D printers and laser engravers, there is a wide world of electronic tools to take your cosplay to the next level. These tools save on manual labor and on time, offering a precision that makes cosplay much more sustainable in the long term. Some tools you might be looking for are:
The Dremel is one of the most popular tools for cosplay builds using armor. They come with a wide variety of attachments for your project needs and are relatively easy to use. Kamui is well respected for her skill with power tools in her cosplay, and this video shows how she does it!
Begin Your Builds
Regardless of what type of cosplay you are building, the tools and materials above will give you a great place to start. We will continue to build out this list of materials and resources as time goes by. Come back and let us know what questions you have about cosplay builds. Let us know what educational resources and tricks you would like to see from BoLS!

~Join us next week for more Cosplay Coverage~
Have a Cosplay question you would like Mayhem's Muse to answer? Know a Cosplayer you'd like to see featured? Send an email here!
Learn more about Mayhem's Muse