Warhammer 40,000 has some unwritten rules in the game. We've all seen them in action and now we're going to shine a spotlight on them to get them out in the open.
In Abe's Article yesterday, he addressed the issue of Warhammer 40,000 is currently "Working As Intended." One of the key points of that article was that you might not agree with GW, but the results of LVO show that the game is being played how GW intends for the game to be played. In fact, Abe himself doesn't even agree with GW 100% about the current state of the game. I don't either.
Furthermore, GW is still tweaking and changing things which means even GW isn't 100% satisfied with the current state of the game. How do we know that? Well we have to examine the actions they have taken so that we can interpret their intentions. So let's take a look at some of these actions and you can see the unwritten rules start to come into focus.
The Unwritten Rules of Warhammer 40,000
Flyers should be part of the game but not a dominant factor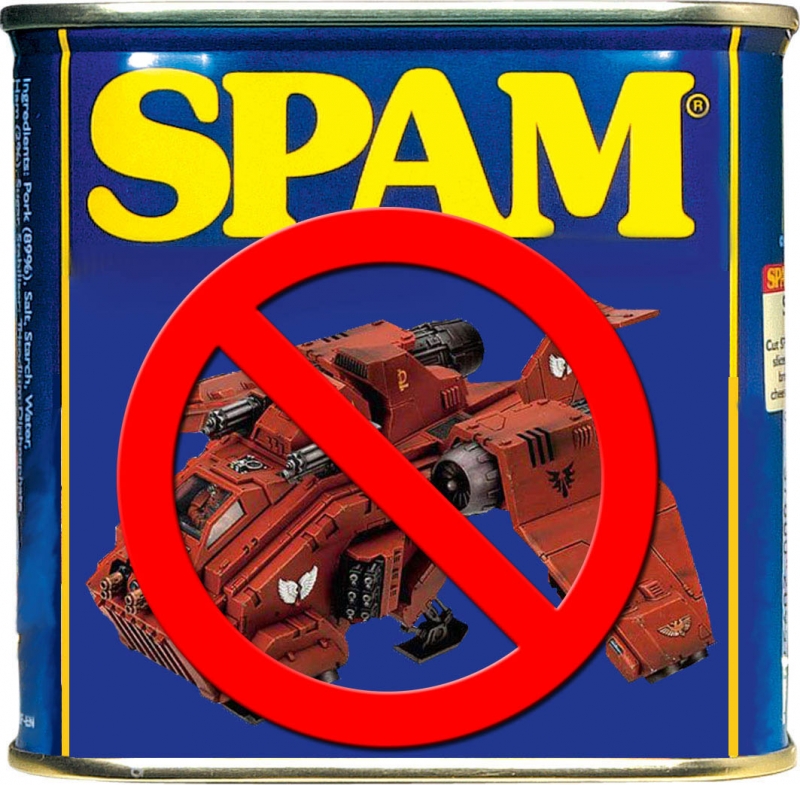 Games Workshop likes flyers. They want them to be a part of the game – even if they feel a bit shoehorned and don't work like air support works in the real world. However, they recognized that without some specific limits, they are unhealthy for the game as a whole. How do we know this? See the massive nerf they hit flyers with after the results of the 2017 ATC event.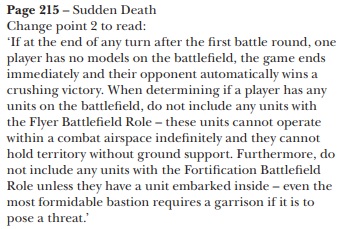 It's not just the rule they added – it was also the speed at which they added this rule. Seriously, the turn around time was like a week. "But the person that came in second at LVO had a ton of flyers in their army!" Yes – and they LOST due to not being able to hold objectives…So that means this nerf is working. Plus, everyone wanted to call the game for the the Aeldari by turn two – and yet they ended up losing because the game kept going. That brings us to the second unwritten rule:
GW doesn't want games to be "over" by turn two

 It's clear to see that Games Workshop doesn't like when the game is decided by the turn one Alpha Strike or the turn two counter-attack. In their mind, the ideal situation is a super-close game that ends dramatically on turn five with both armies are battered and bruised. Why? Because those games create more player interaction and engagement. If you're enjoying the game, you'll probably want to come back and play it again. That's just smart business.
How do we know that? Well the evidence supports it:

Tactical Reserves has gotten TWO changes, one with each BIG FAQ – so this is something that GW is keenly aware of.
They introduced Prepared Positions to help alleviate the Alpha Strike and buff going second.

They are currently experimenting with alternate deployment options – see Codex: Genestealer Cults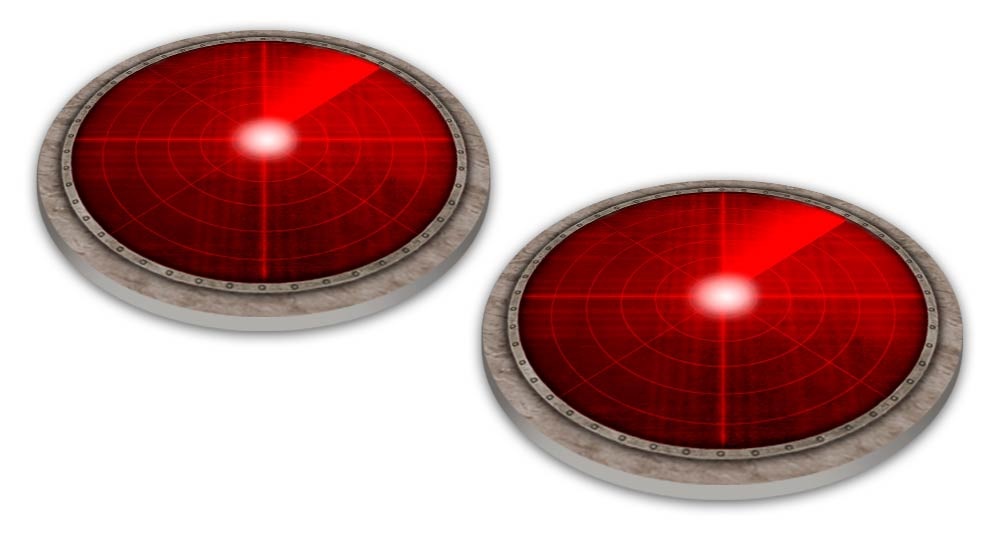 GW does not like non-troop Spam

If for some reason you don't know what spam is, that's when you run multiples of the same unit in your list ad nauseam. It's the ctrl+c/ctrl+p army lists. It's a Goatboy list (I still love you Thomas, hehe). But this concept only applies to non-troop units – for now. There are loopholes around it, but this is a generic rule meant to apply very broadly and can't account for every single option.
While they have actually written the rule to counter Spam, they have never actually come out and said "we don't like spam in army lists." They never will because that would imply they don't want you to buy or play with specific models. And they definitely don't want you to stop buying models. But they want to limit players as much as possible – at least in a matched play environment, that much is clear. And speaking of buying models…
Games Workshop wants you to buy NEW models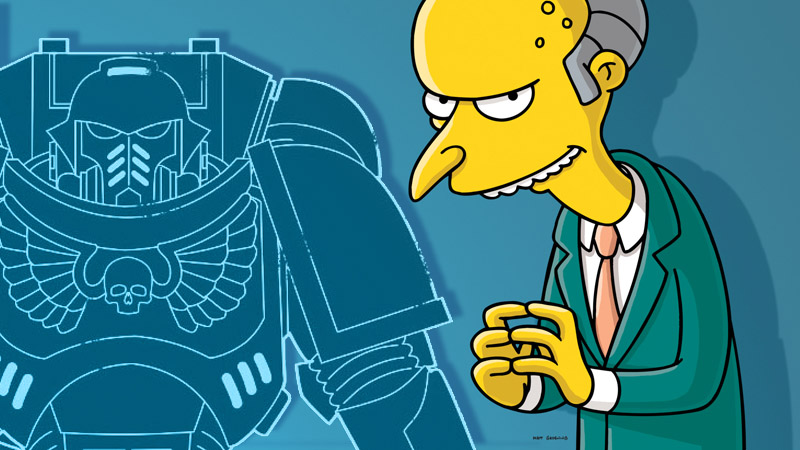 This shouldn't surprise anyone, but Games Workshop is actually a BUSINESS. In order for a business to stay in …business, they have to make money. GW makes money by selling models. Specifically, they make their money from selling lots of the newer models (and not buying older models from the secondary or tertiary markets). They view the game as an avenue to get folks to spend money on the models. That's why they are less interested in making the game completely balanced and more interested in making the game entertaining.
What's the evidence for this? Well, look at the rules for the new models for one. They are typically pretty good comparatively to the older options – or at least get folks interested in playing with them. And if people aren't taking the new shiny models? Well GW will adjust the points so that folks will find them more appealing. See: Chapter Approved and the points drops for units like Intercessors.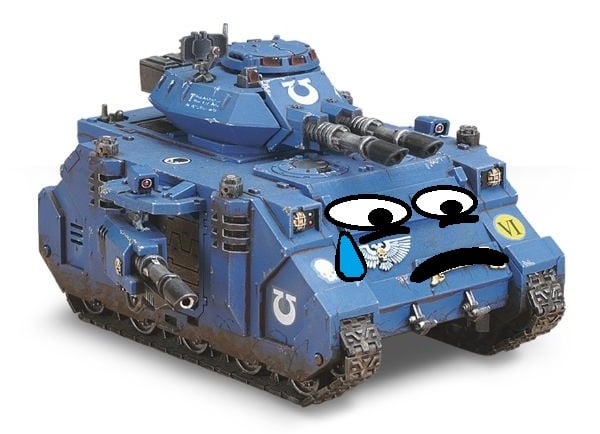 GW also tends to skip changes for older models that have been in circulation for a while, too. That's probably why we haven't seen kits like Predators or Whirlwinds get any changes (ie buffs) in a very long time.
Allies are good…to a point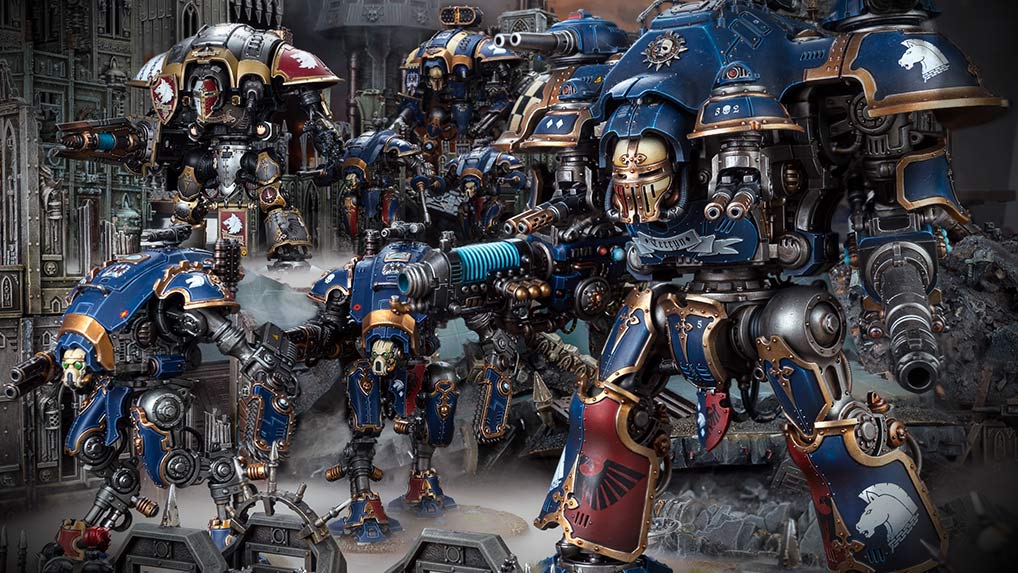 Games Workshop wants folks to play with allies. They want players to dabble with other armies so that they might end up buying more of those models and possibly creating two armies instead of just one (or three armies instead of two – you get the idea). GW could easily limit matched play to a single codex with a couple of sentences in the next FAQ update – but they aren't going to do that.
They want players to have combined armies now. We can see that thanks to the rules they keep writing that allow for that to be a thing in the game. At the same time, they don't want players to go completely bananas with their "Soup" lists. They have tried to put limits on them – you can see that with the detachment limits and Battle Brothers changes as evidence to that.

More Unwritten Rules?
Are there more of these "unwritten rules" out there – absolutely. We think there are unwritten rules for all types of things around Warhammer, from the way tournaments "should be" to "how folks should interact on the tabletop," and more.  And we want you to tell us what you think those rules are in the comments!
So – what Unwritten Rules of Warhammer have you uncovered? And what evidence do you have to support it? Citations needed!