Privateer Press: Go Concept To Crate With The Bride of Arkadius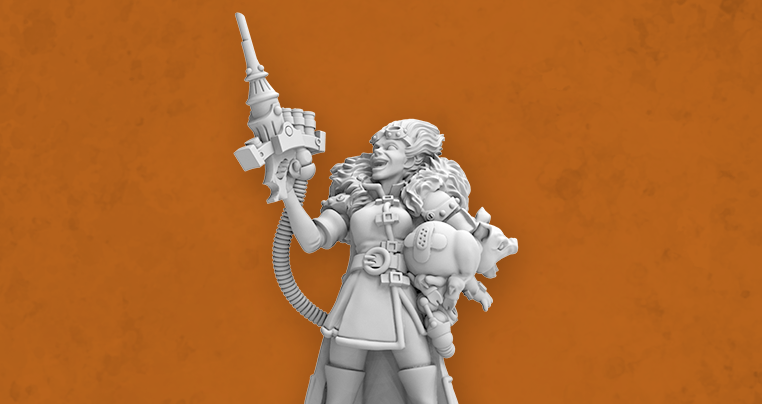 Privateer Press takes you from concept art to finished miniature with a look at the electrifying creation of the Bride of Arkadius!
Step right up friends, come take a look inside the miniature creation process with a look at how the Bride of Arkadius was created. Now if you're wondering just who or what the Bride of Arkadius is, we've got you covered. She's an upcoming MiniCrate VIP subscriber exclusive, so you can get a sneak peek at what's coming down the line. Let's take a look.
via Privateer Press
Inspired by the Bride of Frankenstein, the idea here was to key in on the mad scientist vibe, and Andrea Uderzo nailed it out of the gate with all four of the sketches he provided.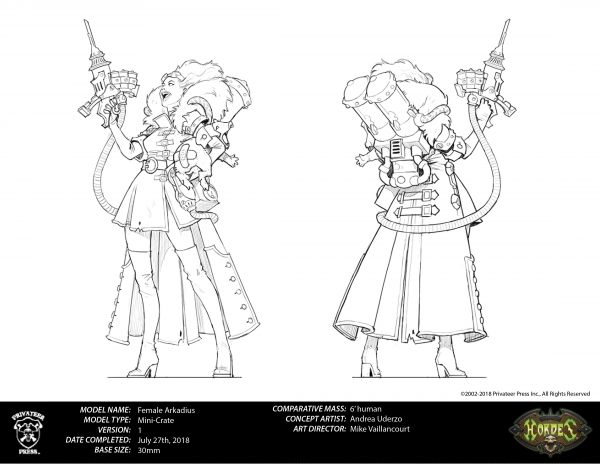 Concept number three was the clear winner for her design, with the pig being replaced with the pig from numbers one and two. The only caveat was to remove the stitches from the pig's leg, as the density of the detail was too high. With that, Andrea was cleared to proceed to final.

With the final line art in place, all that was left was to establish a studio color scheme for reference purposes.
And of course now that the final art and studio paint schemes have been chosen, the team can start modelling the, uh, model, and this latest MiniCrate VIP exclusive looks pretty rad.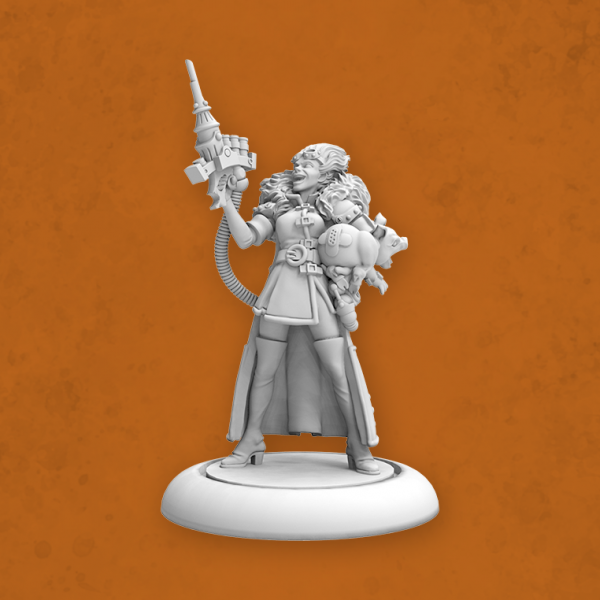 If you'd like to secure your copy of this fantastic model, who is both mad scientist and monster, now's your chance. You still have 23 days to get your subscriptions in for Mini Crate. Subscribe for the month of March (which goes up until March 19th) and you'll also snag the Seeker of Silence as a subscriber bonus as well.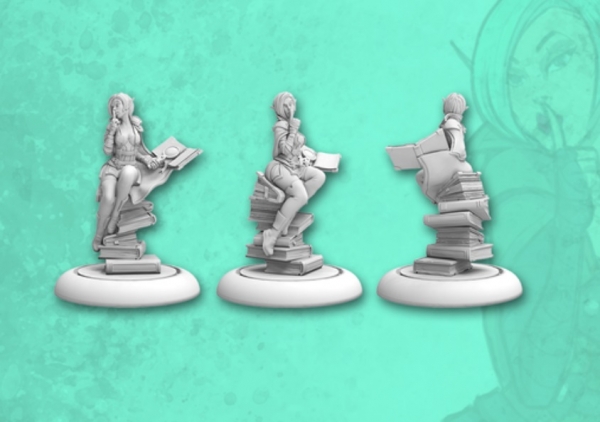 Subscribe to our newsletter!
Get Tabletop, RPG & Pop Culture news delivered directly to your inbox.
And until next time, be sure and stay tuned for more Privateer Press releases from across the Iron Kingdoms.
Let us know what you think in the comments!