Geekery: Prepare for Jordan Peele's 'Us' by Creating Your Own Doppelgänger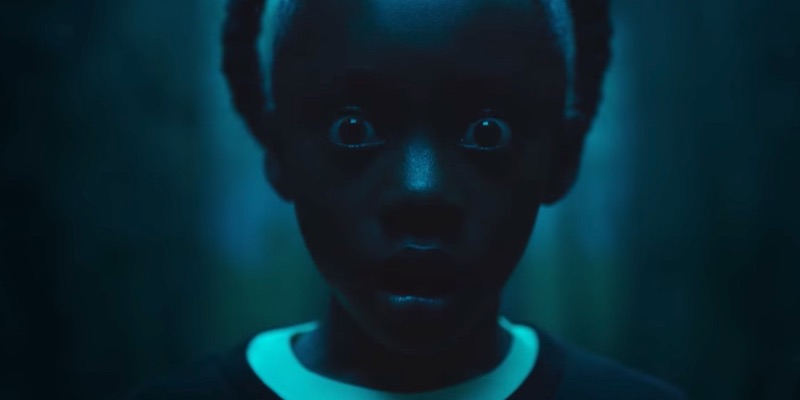 One of the most anticipated horror movies of the year is only two weeks away. Are you ready?
This is one of the movies I'm really excited about this year. Get Out was one of my favorite movies of 2017 due to Jordan Peele's ability to really use the genre to its fullest. It's smart horror that's really unsettling and scary, in the way that The Twilight Zone was (which is why I'm glad he's the showrunner on the reboot). I am very happy to be getting more of it on the big screen. The writer/director is setting out to make a new monster mythology in Us – a movie filled with menacing doppelgängers.
This new international trailer digs a bit more into the plot and has some new scenes, but doesn't reveal any secrets. That said: if you're wanting to walk into the theater knowing as little as possible, you may want to keep scrolling.
 The trailer looks amazing, for those that don't want to jump in just yet here's the official synopsis:
Adelaide Wilson returns to her beachside childhood home with her husband, Gabe, and their two children for an idyllic summer getaway. Haunted by an unexplainable and unresolved trauma from her past and compounded by a string of eerie coincidences, Adelaide feels her paranoia elevate to high-alert as she grows increasingly certain that something bad is going to befall her family. After spending a tense beach day with their friends, the Tylers, Adelaide and her family return to their vacation home. When darkness falls, the Wilsons discover the silhouette of four figures holding hands as they stand in the driveway. Us pits an endearing American family against a terrifying and uncanny opponent: doppelgängers of themselves.
Lupita Nyong'o, Winston Duke, Elisabeth Moss, and Tim Heidecker star along with newcomers Shahadi Wright Joseph and Evan Alex as the Wilson kids. The red carpet premiere is at SXSW tonight, and the rest of us can see it on when it hits theaters March 22nd.
If you'd like to see, and maybe show off your doppelgänger on social media you can go to watchyourself.com and create your own "Me vs. My Doppelganger" userpic. Go on, join in…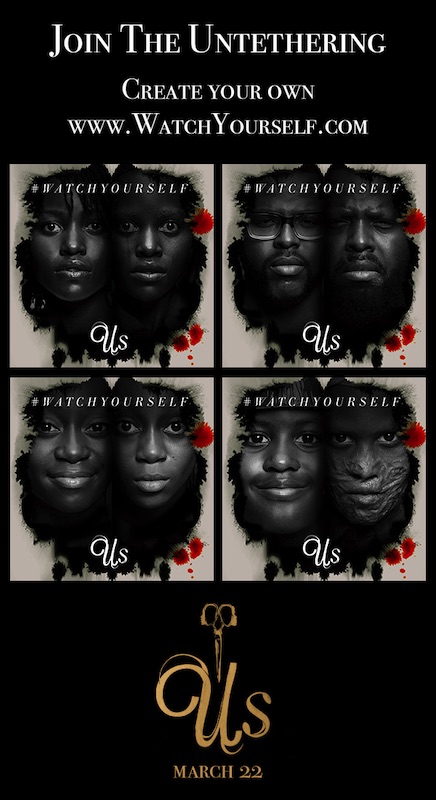 Latest News From BoLS: