Corvus Belli's Infinity is getting two new expansions in the form of a new Campaign book, Daedalus' Fall, alongside the new Spiral Corps army pack. Check out their video premieres right here!
Big expansions are coming to the world of Infinity. The Human Sphere is about to get rocked in Daedalus' Fall, which expands the game and adds new rules to the game while advancing the storyline we last checked in on at Paradiso. The Spiral Corps Army pack is a group of Tohaa army veterans and some non-aligned human mercenaries all with their own secret missions and objectives. And you can check out both of them right here.
We're pretty excited for them. Each of these expansions is going up for Pre-Order on March 11th (which is Monday right now), and will stay open until April 1st. Players who pre-order have the chance to secure some sweet exclusive new minis, one with each new product–or if you get the bundle that contains both Spiral Corps and Daedalus' Fall, you'll get a third, exclusive mini in the form of Saito Togan, Mercenary Ninja.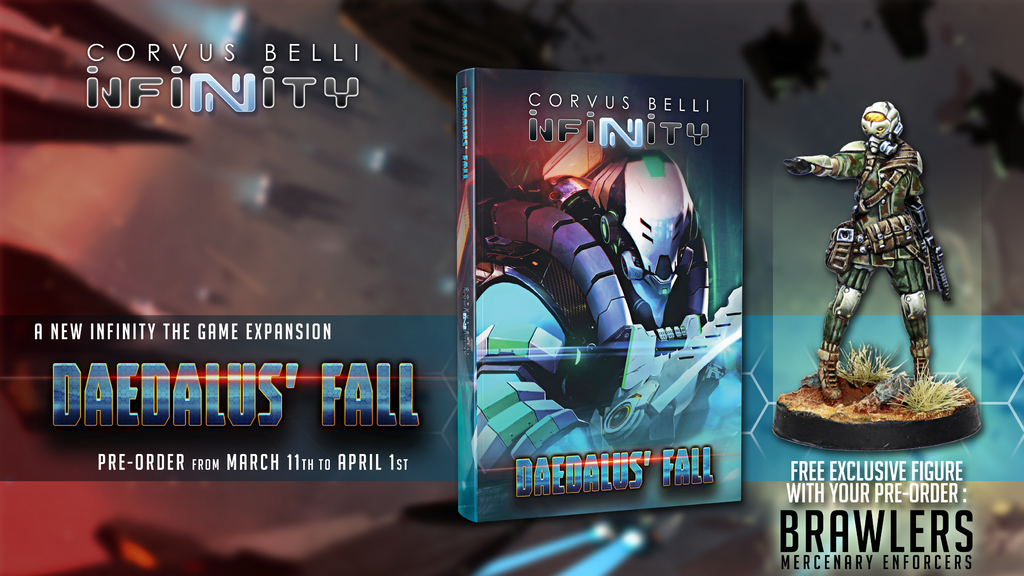 DAEDALUS' FALL  – This is the latest expansion for INFINITY. The new campaign book (+1 exclusive miniature BRAWLER HACKER only during pre-order). Daedalus' Fall is an Infinity's expansion campaign book that includes new unreleased background material and new campaign rules that will be the joy of all players.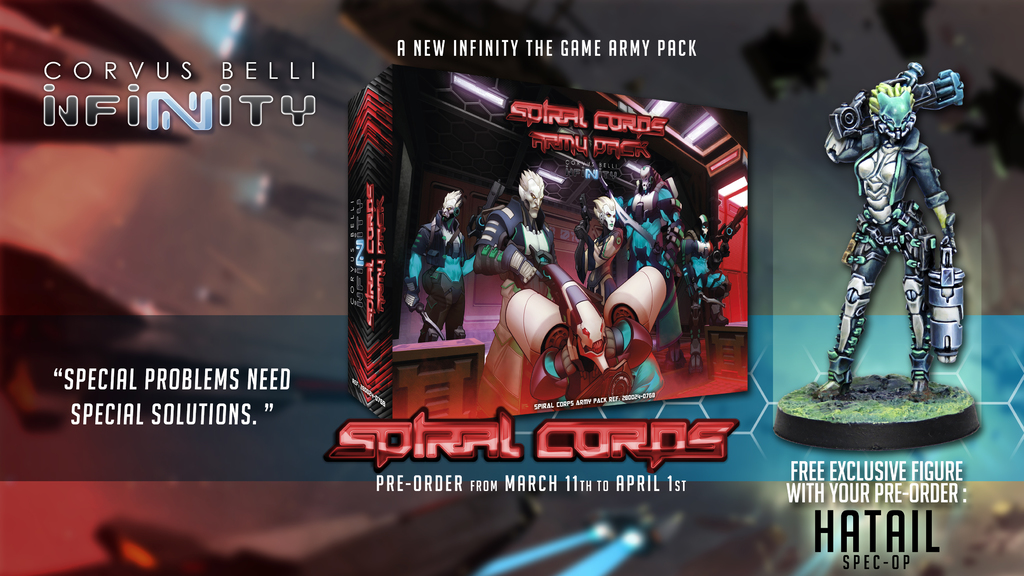 SPIRAL CORPS ARMY PACK– Army pack box that includes 10 miniatures (+1 exclusive miniature HATAIL SPEC-OPS only during pre-order).
Spiral Corps belongs to NA2 (the non-alligned armies). It's composed of veterans of the Tohaa Army and some human mercenaries who operate in the Human Sphere following a secret mission.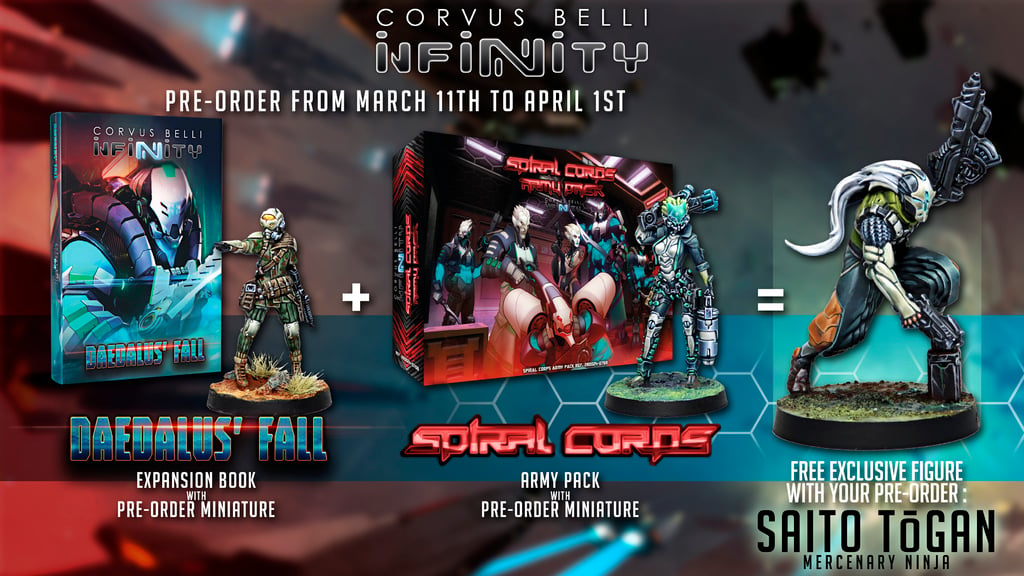 DAEDALUS' FALL BUNDLE – For all those customers who decide to get both products they will also get the limited edition miniature SAITO TOGAN, MERCENARY NINJA.
Be sure and stay tuned for more in-depth previews as the new Infinity models get closer to release.
How will you defend the Human Sphere?