Privateer Press: New Releases – Grymkin, Menoth, And More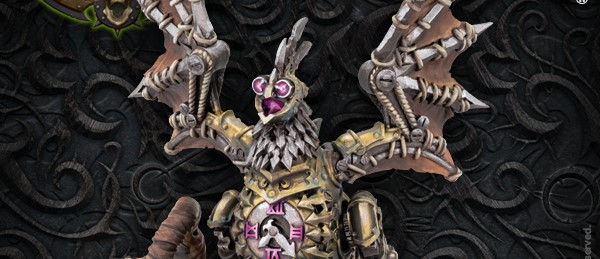 Come see what's new from Privateer Press–this week, the Grymkin get a new monstrosity, the Initiates of the Wall report for duty, and the Planet Eaters are called to the feast by the Harbinger Comet in Monsterpocalypse.
via Privateer Press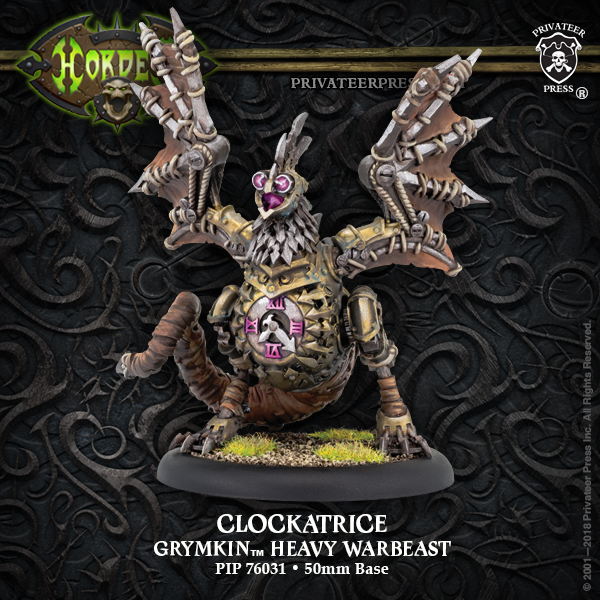 If the clockatrice is born of nightmares, it comes from a dreamscape of fiendish engineering, the metallic grinding of countless gears, and a malevolence arising from an intricate mechanism that mimics a living beast. As in the fables it inspired, the clockatrice can freeze and kill with but a glance of its glowing eyes. Time flows differently around this creature, warped by the haphazard spinning of the arms of its giant clock, always to the detriment of any mortals facing its razor-sharp claws and beak.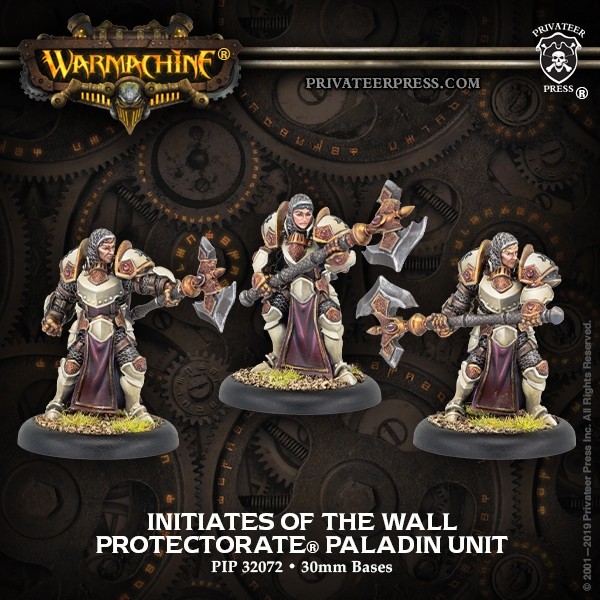 Only those with a true calling can walk the path of the Order of the Wall. These men and women spend their youth honing body and soul to serve the Creator and to protect the faithful. To complete their training, initiates are sent out in small groups, tasked with guarding the Temple's servants in battle. Though still far from full mastery, several initiates standing side-by-side can withstand devastating blows from beast and machine alike. For this duty, each sets aside their sword and shield to wield blessed battleaxes instead, teaching them that the weapon they wield is secondary to each paladin's faith and resolve.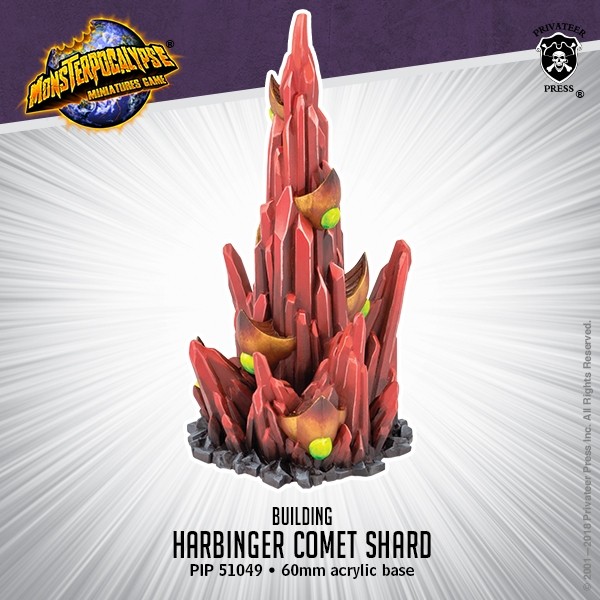 Fragments of the Harbinger Comet broke off at regular intervals during its approach and subsequently survived reentry to impact in countless locations, including several deep within populated cities. Initially thought to be random, these strike locations are now seen as part of a deliberate pattern. Composed of alien materials, these structures are resistant to conventional weapons and contain within them slumbering forces awaiting the call to feast upon the world.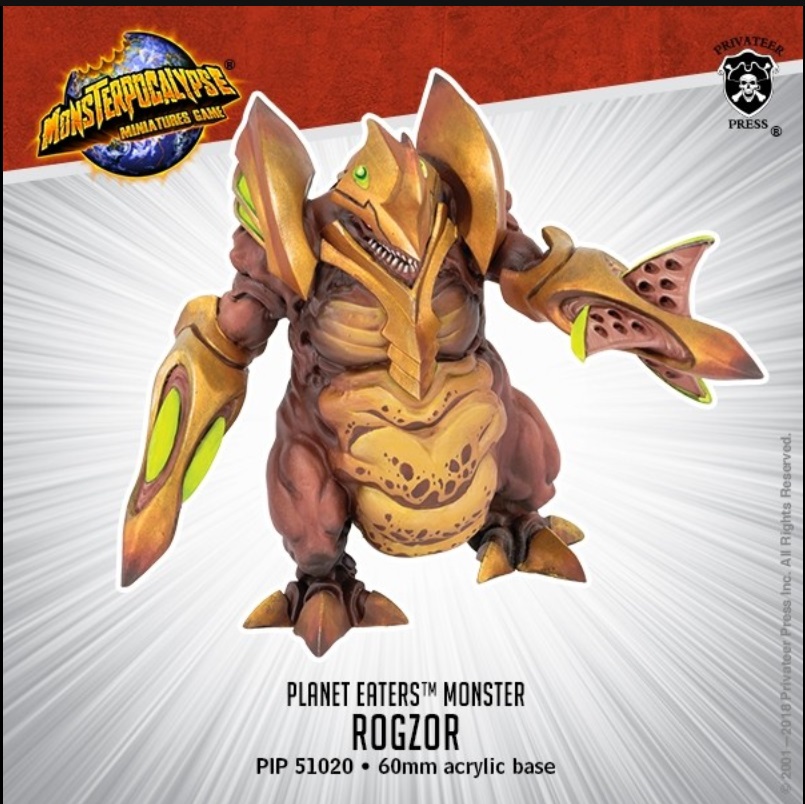 Those who thought they had seen the worst the Planet Eaters had to offer when they witnessed Gorghadra had yet to behold the terror brought by the one called Rogzor. This creature's every action seems to defy known physics as it unleashes an unceasing barrage of annihilating energy from the web-like structures that unfold along its appendages. Its footsteps have changed the course of rivers, and its raw power has leveled mountains. It cannot be reasoned with or understood and seems motivated solely by the desire to bring about the utter disintegration of the Earth and its inhabitants, siphoning power from everything it turns to ash. Woe to any man, machine, or beast that stands in Rogzor's path.
That's it for now–but be sure to tune in for more updates as the Infernals come to Warmachine…
Subscribe to our newsletter!
Get Tabletop, RPG & Pop Culture news delivered directly to your inbox.