Cosplay: The Making of the Visarch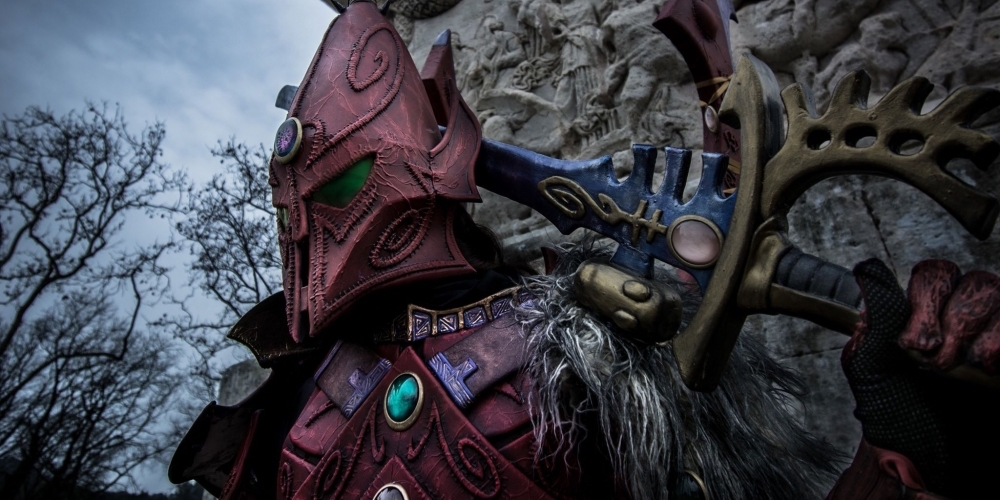 Last week we discovered an amazing new cosplay of the Ynnari Visarch. This week, we take a peek behind the mask and see how this armor was forged!
Last December we were introduced to a stunning crafter of details and armor work. This season, she's back with a bigger, better, BADDER Cosplay- The Visarch himself.  Arboreal Keyboard is a Cosplay Artist who makes exceptionally accurate armor constructions and weapons. You can see our interview with her HERE. Her detail work and attention to detail in the painting and shading create pieces of armor that jump off the pages of our source books and breathe new life. Let's take a look at just how she brought this amazing project to life!

The Vanes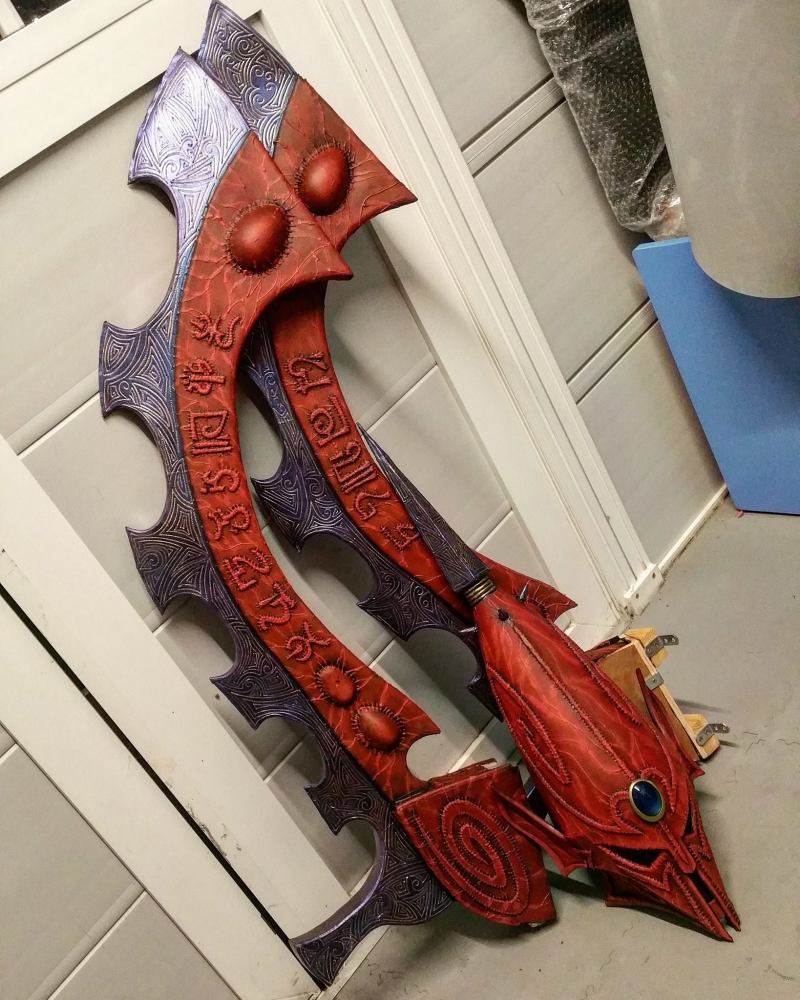 I started with the "vanes" (or whatever they are called). Some of the steps involved in this process are:
Paper template (drawn on GIMP and then printed to the desired scale)
Multilayer pipe,  sandwiched between two layers of 5mm EVA foam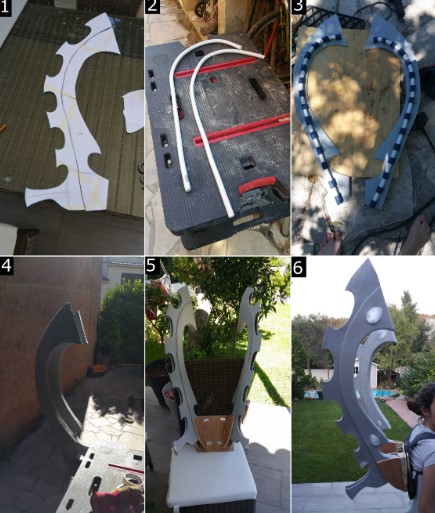 The harness is essentially a back-pack, and the vanes can be attached to it with bolts and nuts (which means the whole thing can be taken apart for transport).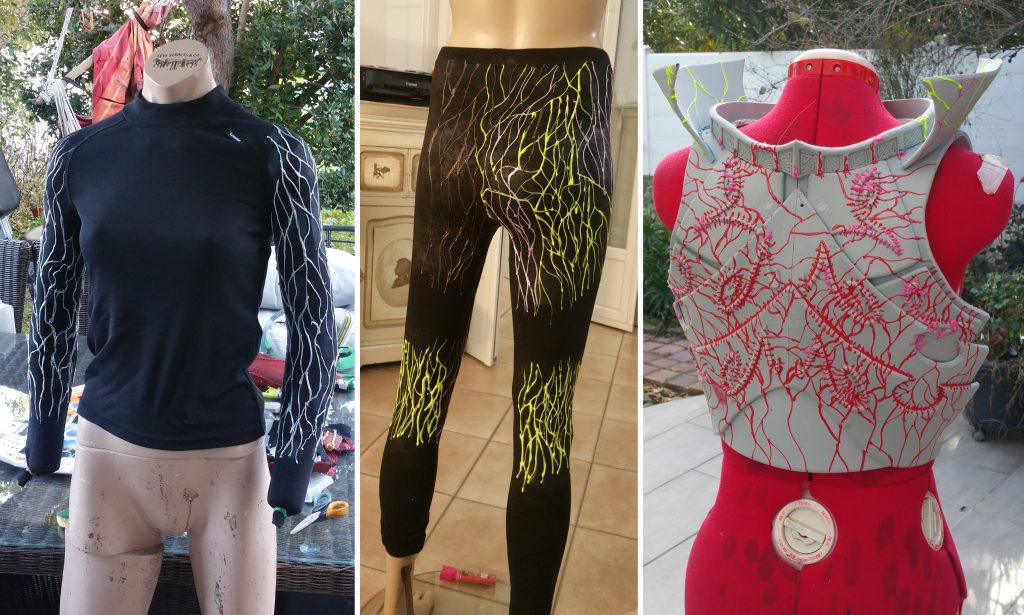 I then added some detail. The engravings on the serrated part were burned with a soldering iron, and the runes are 2mm EVA foam. The "bubbles" (I totally forgot the actual name of these…) are half acrylic eggs.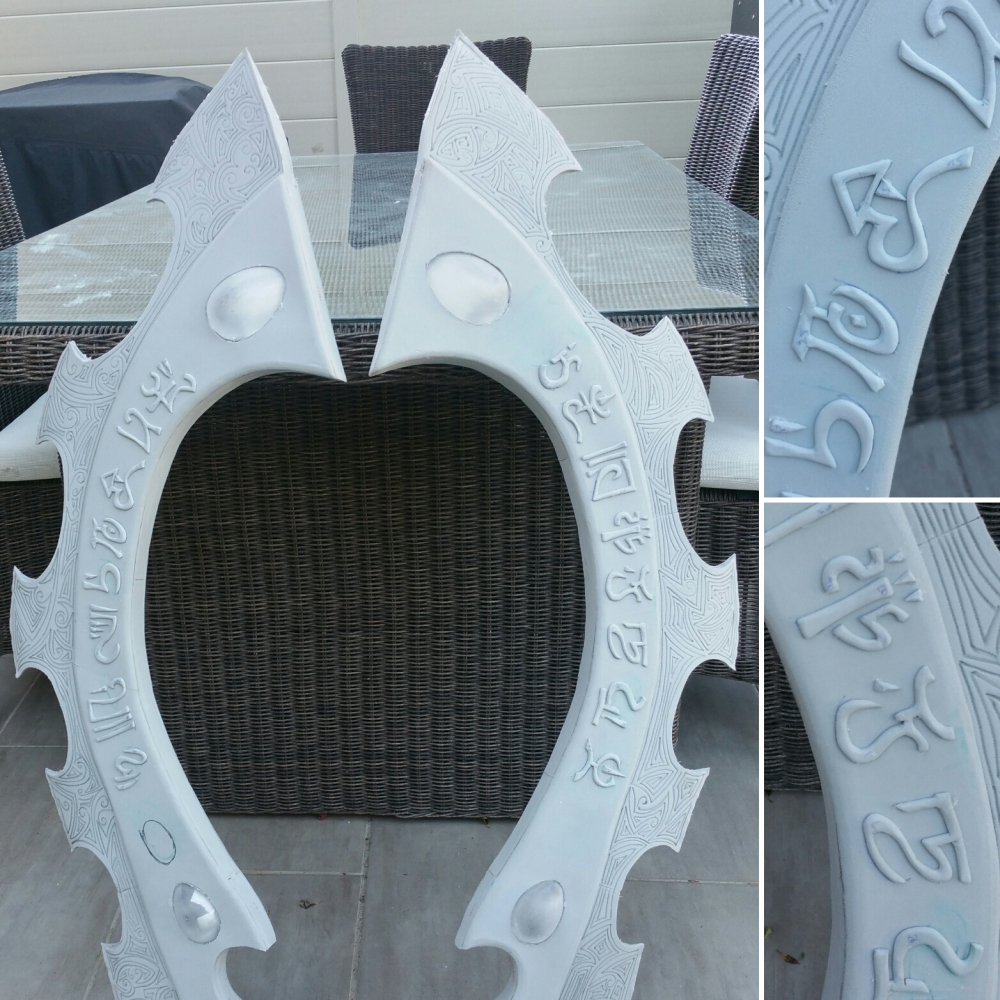 Armor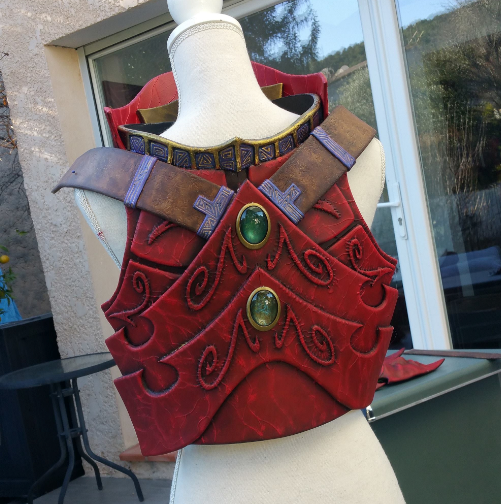 Subscribe to our newsletter!
Get Tabletop, RPG & Pop Culture news delivered directly to your inbox.
The rest of the armor was… rather straightforward. I drew my own patterns for the whole thing. I used 5mm EVA for the base, and then 2mm for the details. Here are a few of the armor pieces.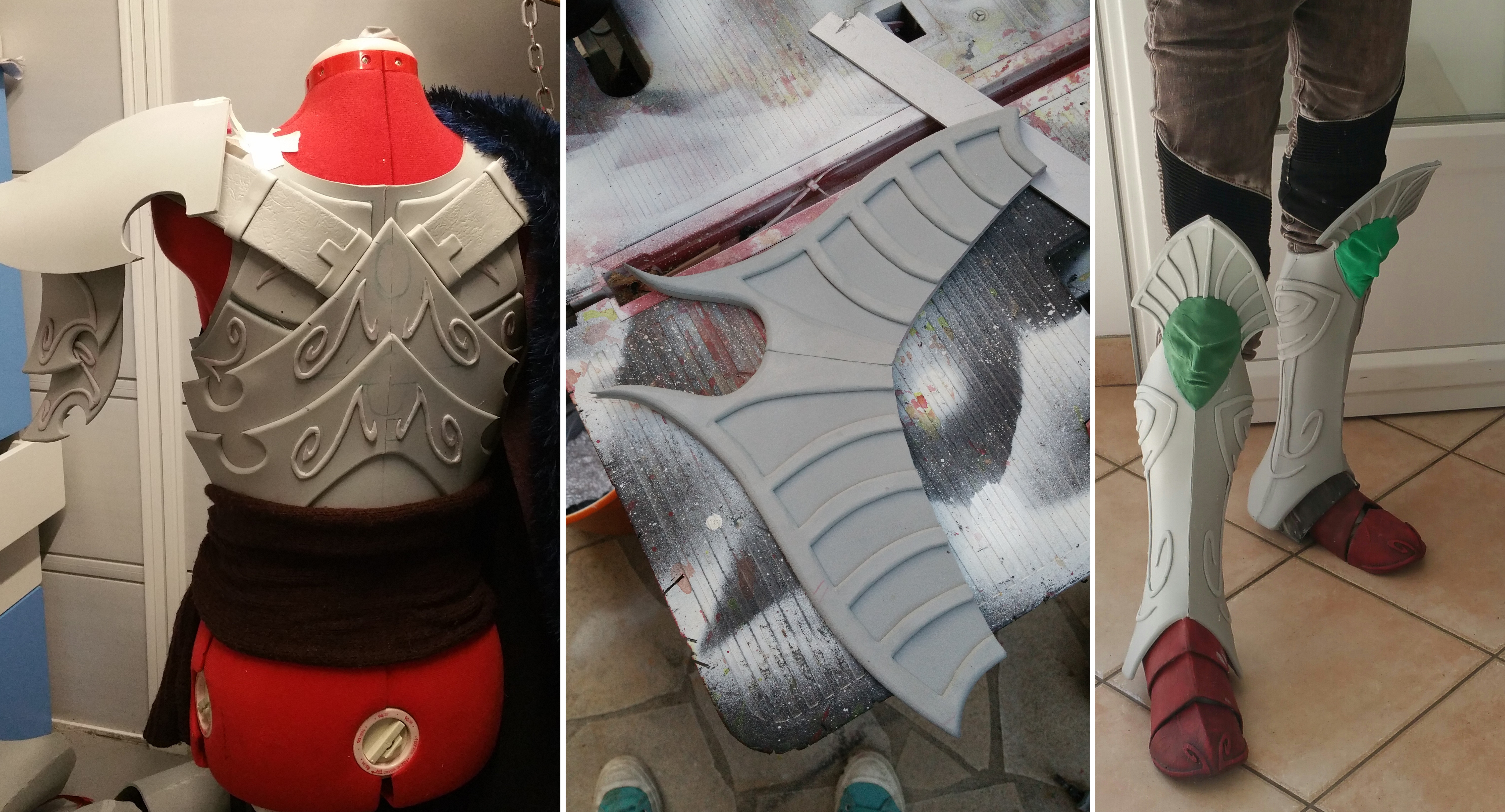 The faces on my knees were made with Patarev (it's an air drying clay we have in France). I do not like this material at all, and I would probably use a different technique today.
Pauldron & tassets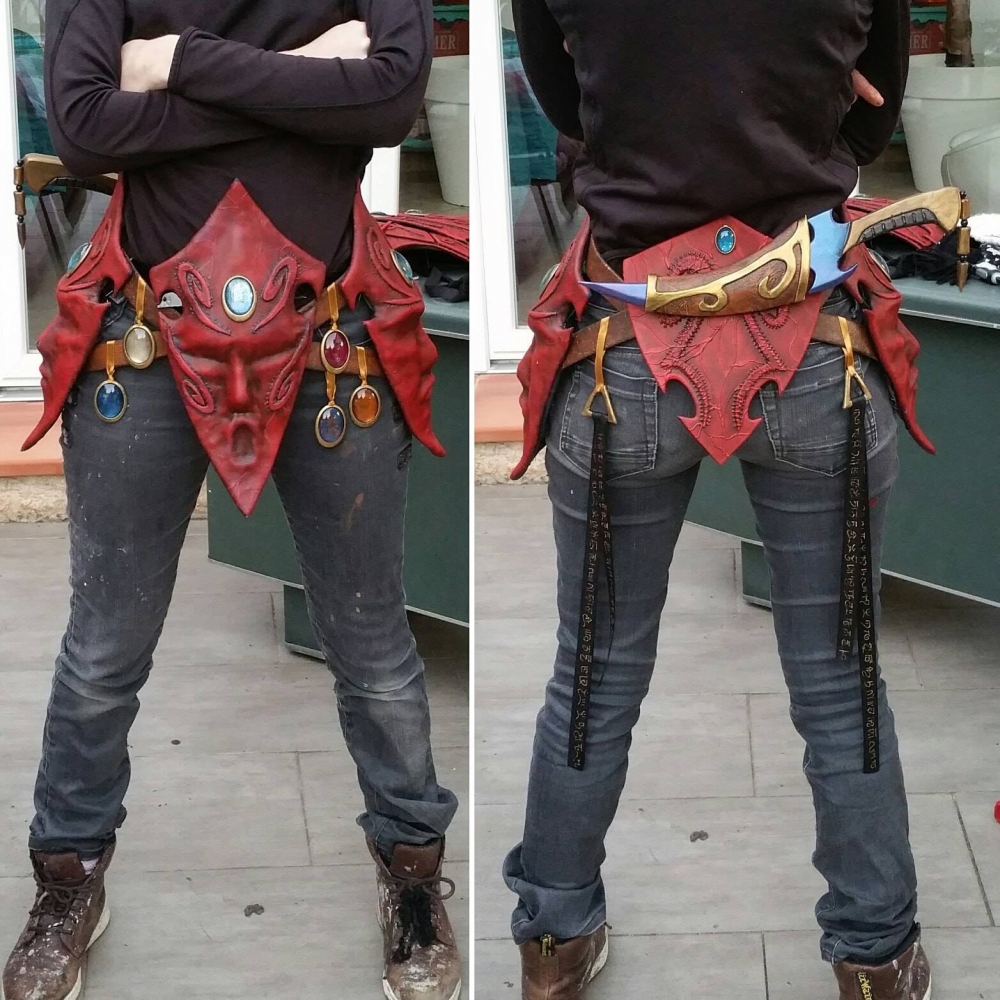 I used a different approach for the pauldron and tassets. Once again, I probably wouldn't do it this way today. I made the rough shape with paper mâché and bits from a plastic mask. I then covered the whole thing with craft foam (covering stuff with craft foam is great for organic aspects; I still use this technique today).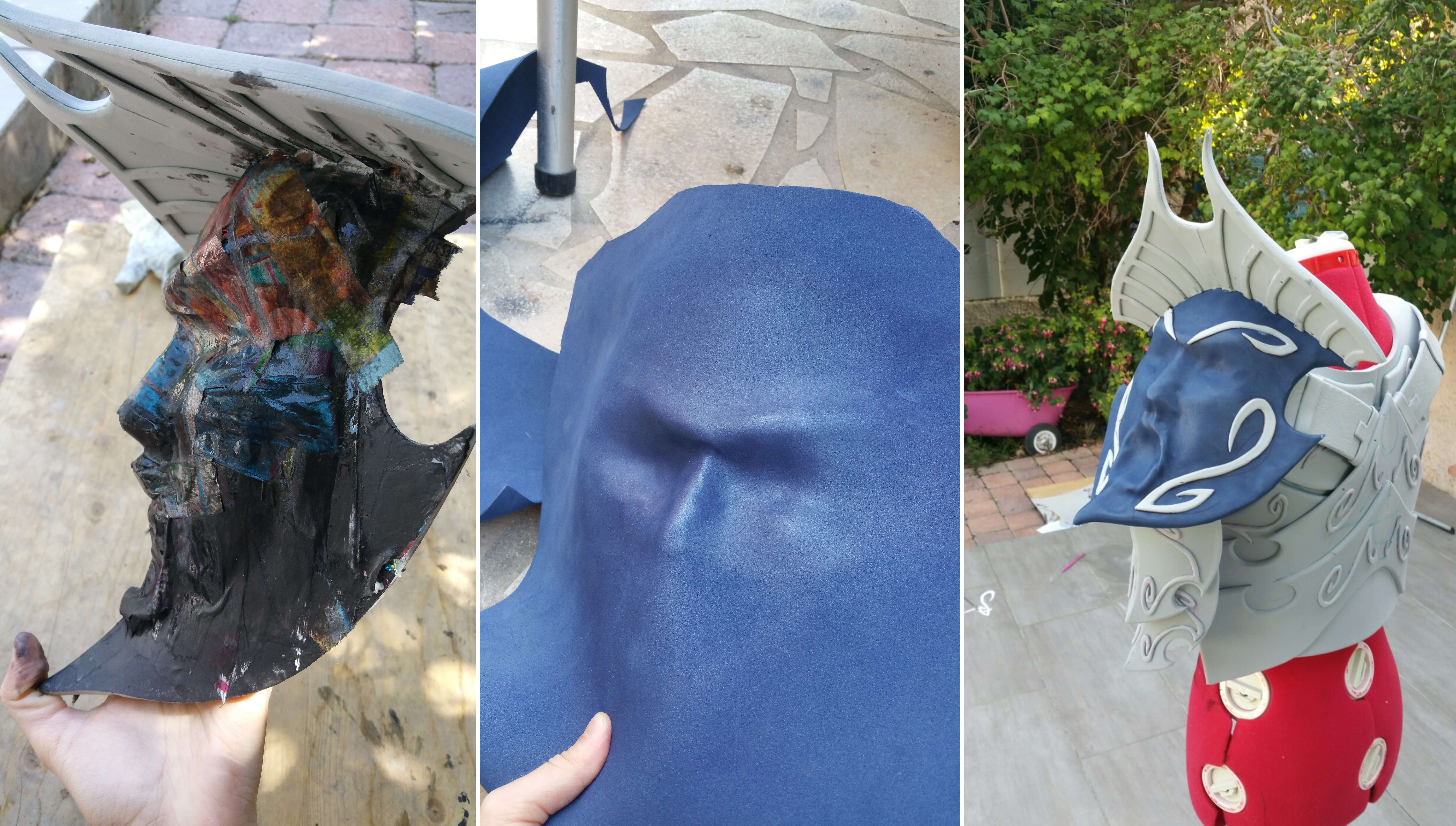 I did the exact same thing for the tassets (the grey details on top are 5mm EVA foam, like the rest of the armor).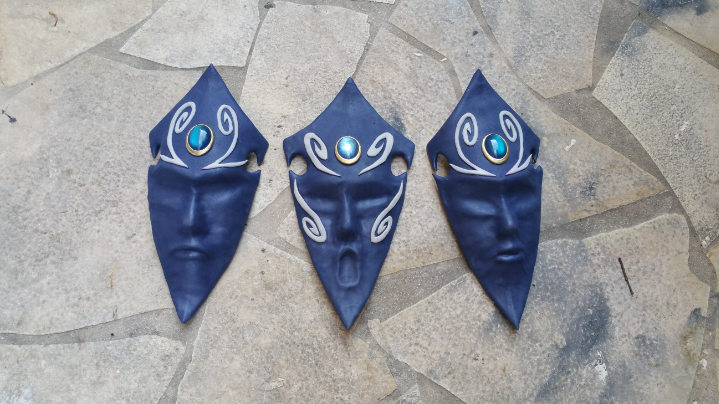 Helmet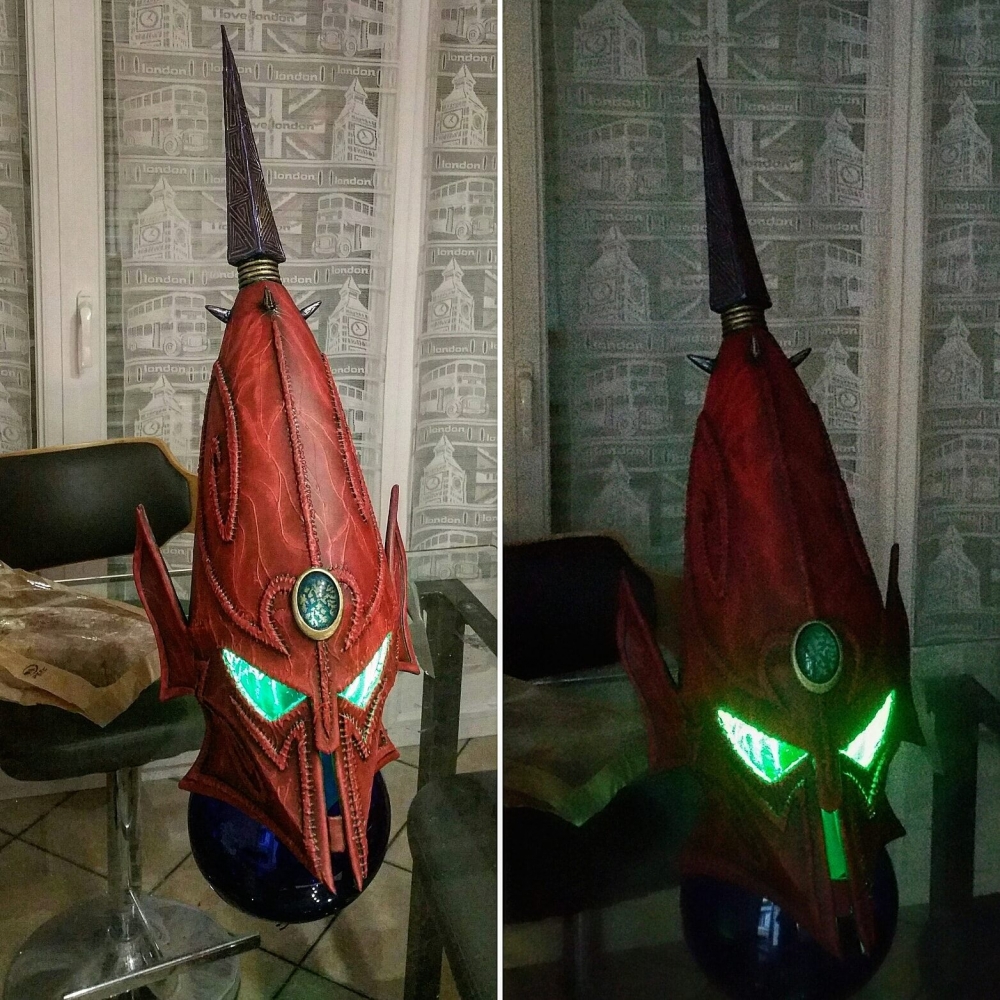 The helmet was free-handed as well; the light grey material is EVA foam again. This piece had pretty bad seams; I clearly did not make a good job on that part.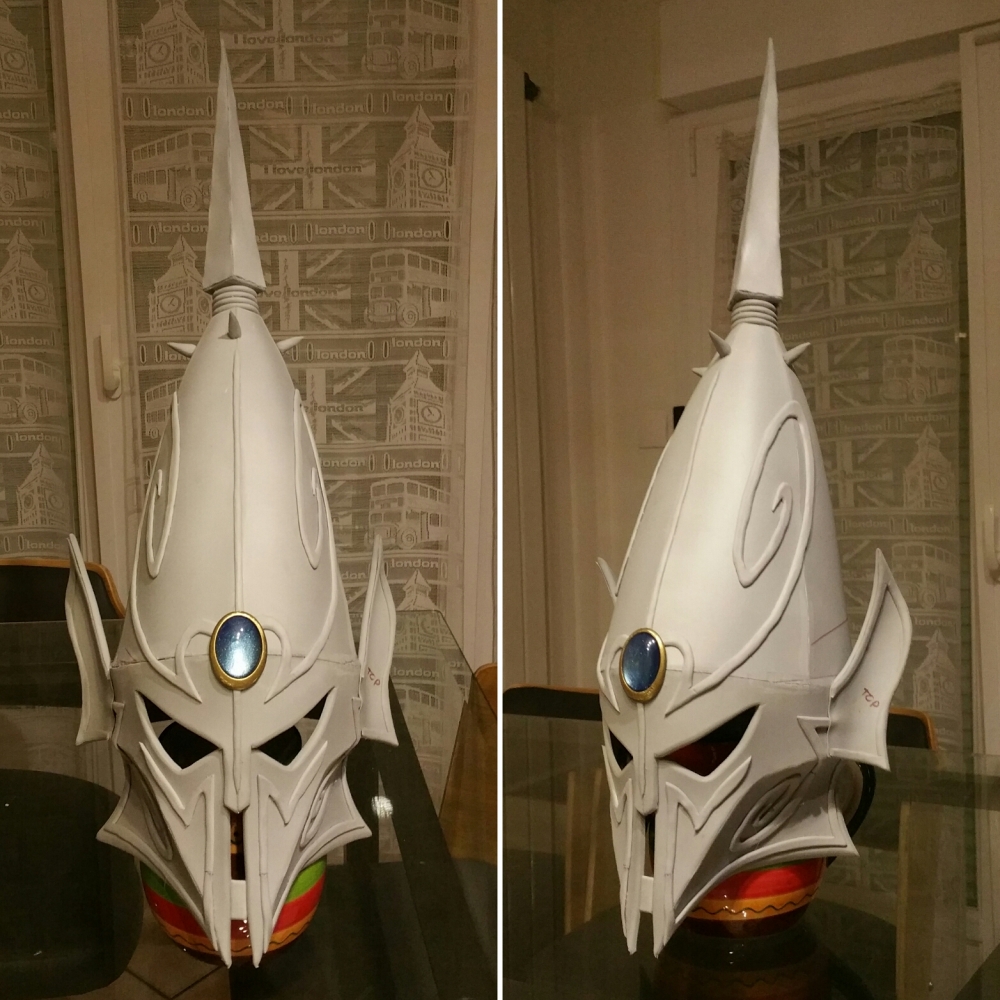 Image Credits
SixAiles La Mascarade: https://www.facebook.com/La.Mascarade.de.SixaIles/
Elkashir-san: https://www.facebook.com/Elkashir/
Tof2Stars: https://www.facebook.com/Tof2Stars/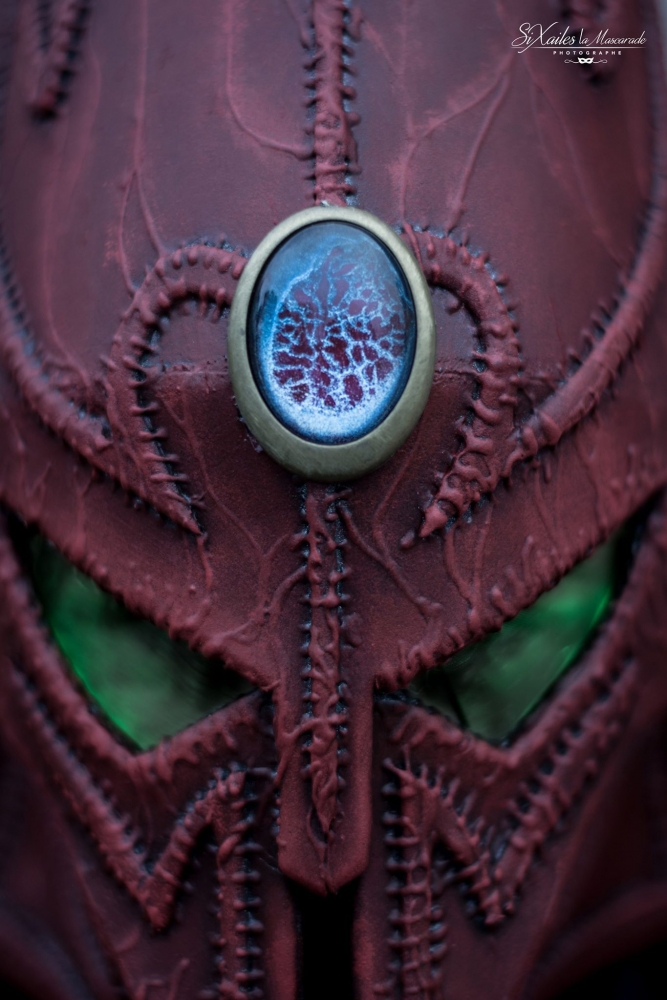 ~Join us next week for more Cosplay! Coverage~
Have a Cosplay question you would like Mayhem's Muse to answer?  Know a Cosplayer you'd like to see featured? Send an email here!