D&D: Wizkids Releases The Kraken…Again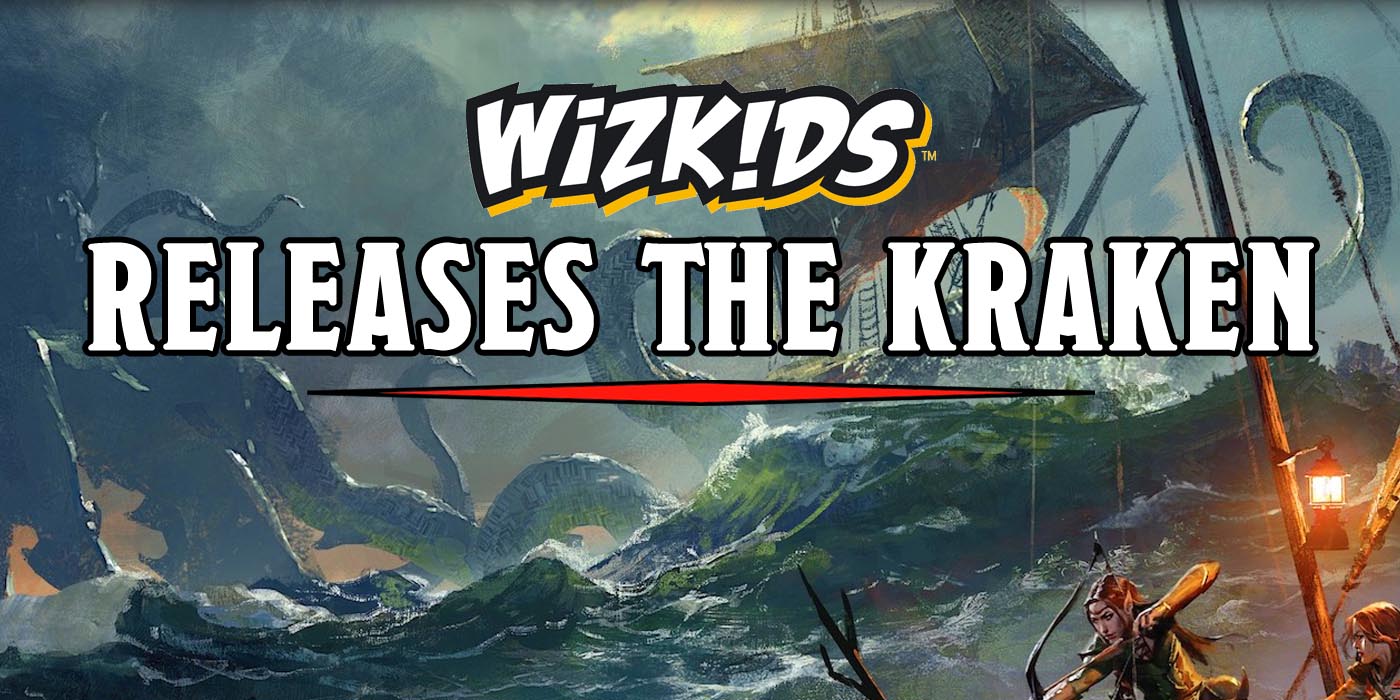 Coming in July, the Kraken has been released once again–this time Wizkids has an unpainted version of their gargantuan mini as part of Nolzur's Marvelous Miniatures.
That's right folks, the Kraken is coming. A fitting monster due to the timely release of the upcoming Ghosts of Saltmarsh book, the Kraken is a fantastic set-piece encounter. Whether you're looking to have a truly epic boss fight, or just give the PC's something incredibly dangerous to run away from, there's plenty of reason to grab this mini and add it to your tabletop.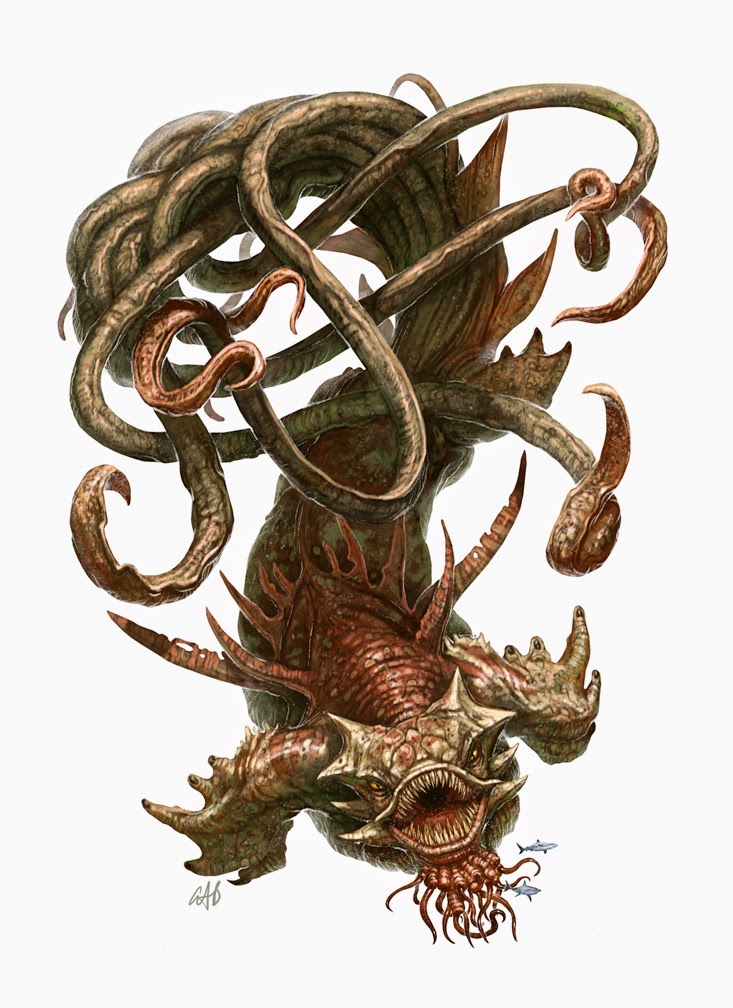 Especially since, come July, you'll be able to paint it up the way you see fit. Let's take a look.
via Wizkids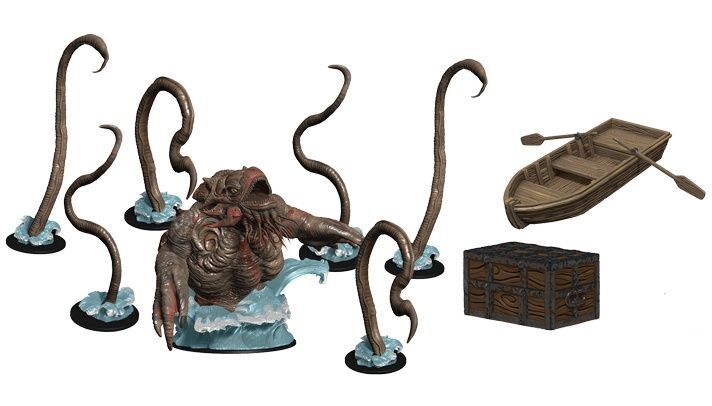 The Kraken will be a multi-piece miniature depicting the massive sea creature emerging from the water, six of its tentacles, an ill-fated rowboat, and a treasure chest.  Like other models in the Nolzur's line, this model comes unpainted but pre-primed so it is ready to paint out of the box, and features deep-sculpted details for easier painting.  The kraken and its tentacles also have translucent "water" components.
As you can see from the picture, the Kraken is broken up exactly the way you'd expect to encounter it. As we've talked about before, this isn't necessarily a monster that you kill, so much as endure. Maybe you drive it off, maybe you escape from it, whatever the case – when you're facing down the Kraken, the encounter becomes much more dramatic.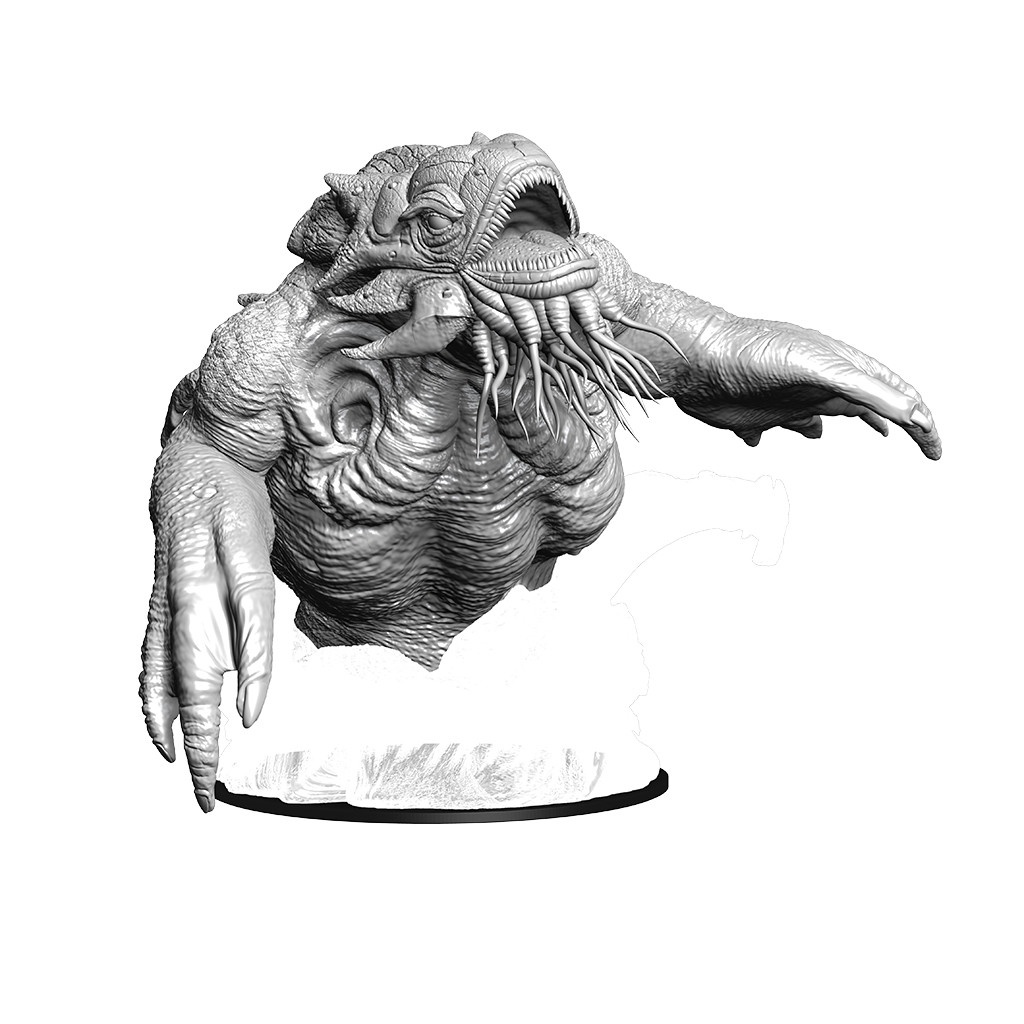 And so is the mini. You get six tentacles that you can place, reflecting where and how the monster attacks. There are details like a doomed rowboat, a skeletal steersman, and more included in the original package. Presumably, they'll be in the Nolzur's version as well. The unpainted Kraken smashes into stores near you in July, so be on the lookout for it.
In the meantime, watch the seas, and Happy Adventuring!
Subscribe to our newsletter!
Get Tabletop, RPG & Pop Culture news delivered directly to your inbox.