40K has about two dozen codexes covering everything from the highest of the high to the lowest of the low. Today we are going over the best of the best.
Last time we covered the Worst Armies, and the middle. Today we are talking about the winners.
40K has a LOT of units (over a thousand), and over two dozen factions. Here are the codexes so far, and we haven't even added Chaos Knights yet!
Imperium
Astra Militarum
Space Marines
Adeptus Custodes
Blood Angels
Space Wolves
Dark Angels
Deathwatch
Grey Knights
Adeptus Mechanicus
Imperial Knights
Adepta Sororitas
Aeldari
Ynnari (come on, it's a White Dwarf codex)
Craftworld Eldar
Drukhari
Harlequins
Xenos Scum
Necrons
Tau
Orks
Tyranids
Genestealer Cults
Misunderstood Malcontents
Chaos Marines
Thousand Sons
Death Guard
Chaos Daemons
Chaos Knights (ok, I added it. It's coming soon!)
The Ground Rules
We are going to be breaking up all of these into three sets, of:
Winners
Magical Middle
Charlie Browns (the Lovable Losers)
We are strictly talking about RULES RIGHT NOW in 8th edition. Now, of course, as we all know this has NOTHING to do with the miniatures, creativity, and lore of these armies. As some point, every army gets overpowered, then beat with the nerf-bat over the editions. It's part of the 40K cycle of life, and on and on it spins.
"Lannister, Targaryen, Baratheon, Stark, Tyrell – they're all just spokes on a wheel. This one's on top, then that one's on top, and on and on it spins, crushing those on the ground. I'm not going to stop the wheel. I'm going to break the wheel" – Daenerys Targaryen (40K Ynnari player)
We've done the number crunching, and asked around. These are listed from most powerful (#1) to the least (#24) Here's the Magical Middle of 8th Edition – not too cold, and not too hot. If you play these armies and have a decent time out there – pat yourself on the back. You are part of the core fibers of the game – keeping it all together and pulling all the outlier factions into a coherent meta.
The Winners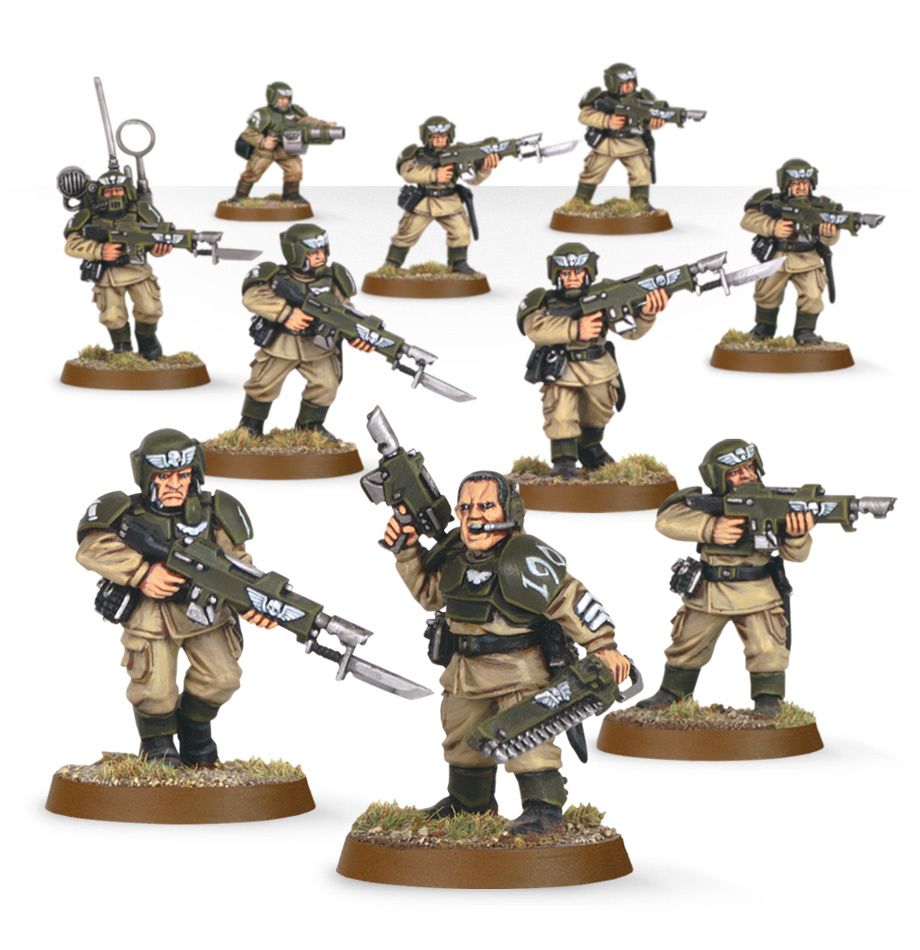 #1. Astra Militarum
Loyal 32 – nuff said. You can't do Imperial soup without these guys – and that's most of the game right there. Armored Fist of the Emperor indeed. All fear the t-shirt.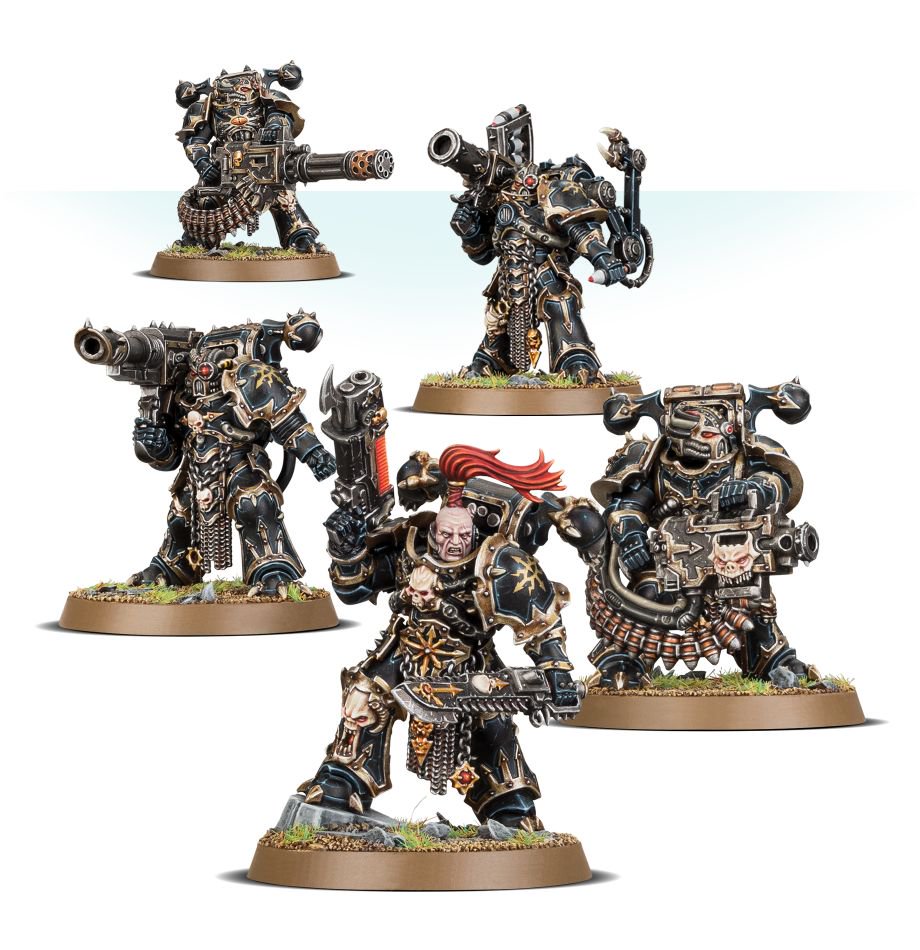 #2. Chaos Space Marines
Oh how the meek have become the mighty. The CSMs got a phenomenal re-release this year. Multiple potent units combines with rules and detachments from the codex and Vigilus make CSMs a force to be feared once more. Lord Discordants are true murder machines. The Purge is irritating and hard to deal with, while Red Corsairs just won't stay dead, and the Flawless Host have ALL the attacks.  The old Legions are still solid, but 2019 feels like the year of the Renegades.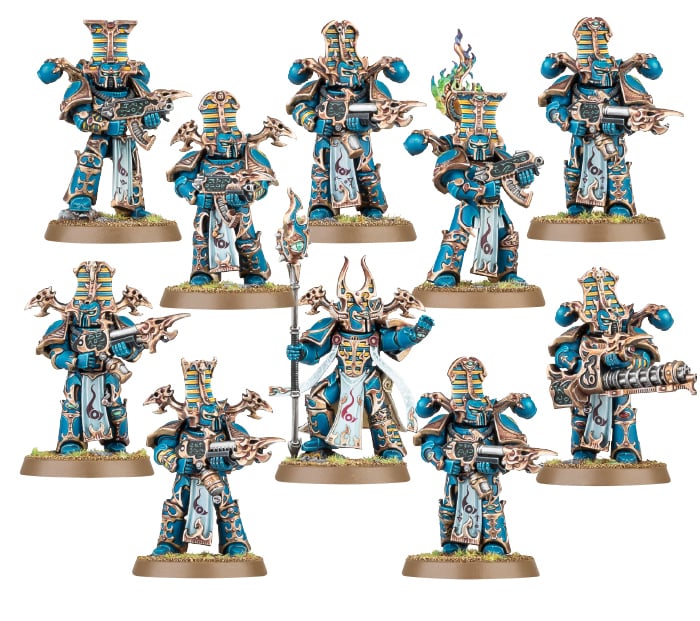 #3. Thousand Sons
Some of the best psykers in the game, and access to more disciplines than they know what to do with makes the Thousand Sons a utility belt for CSM soup lists. Ahriman is a true monster, and can single handedly swing games. The Tzaangors are what Chaos Cultists want to be when they grow up. Magnus is just the cherry on top.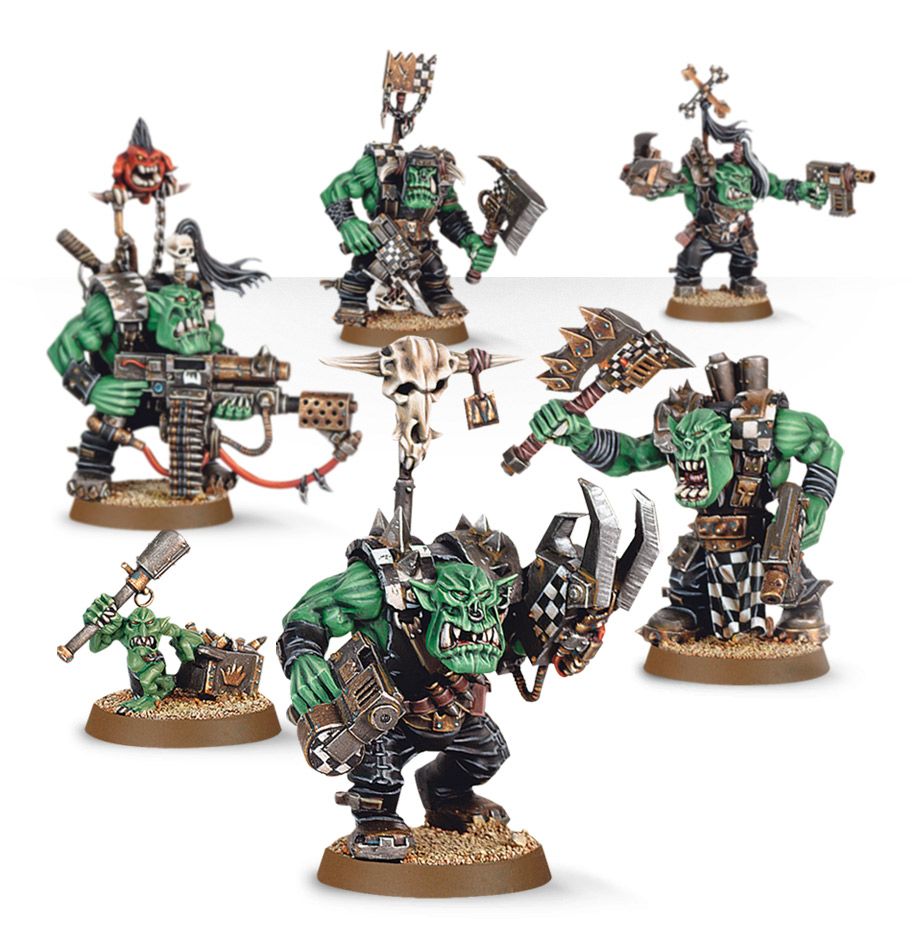 #4. Orks
I hope you love painting.  The greenskins aren't an easy army to collect, or paint up – but like Genestealer Cult, once you put in the work… You have a real meta buster on your hands. Being able to Da Jump monster units of infantry is hard to counter and gives them excellent board control. Vigilus and some Klans gives that army many options to double shoot – meaning they can deal with almost anything due to sheer mathematical attrition.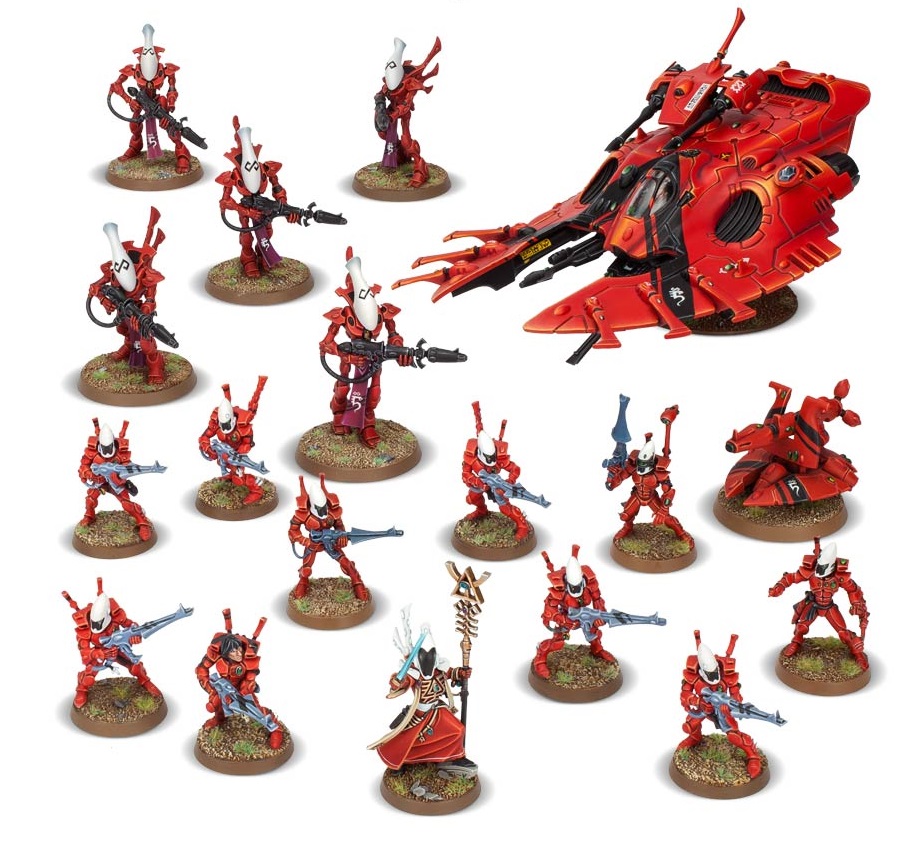 #5. Craftworld Eldar
They've been FAQed, and knocked around with the Nerfbat but the Craftworlders are still the bread and butter of the Eldar lists. Their firepower is strong, they are quick as lightning, and they're psychics only make it better. Eldar flyers are a potent issue and are not to be ignored.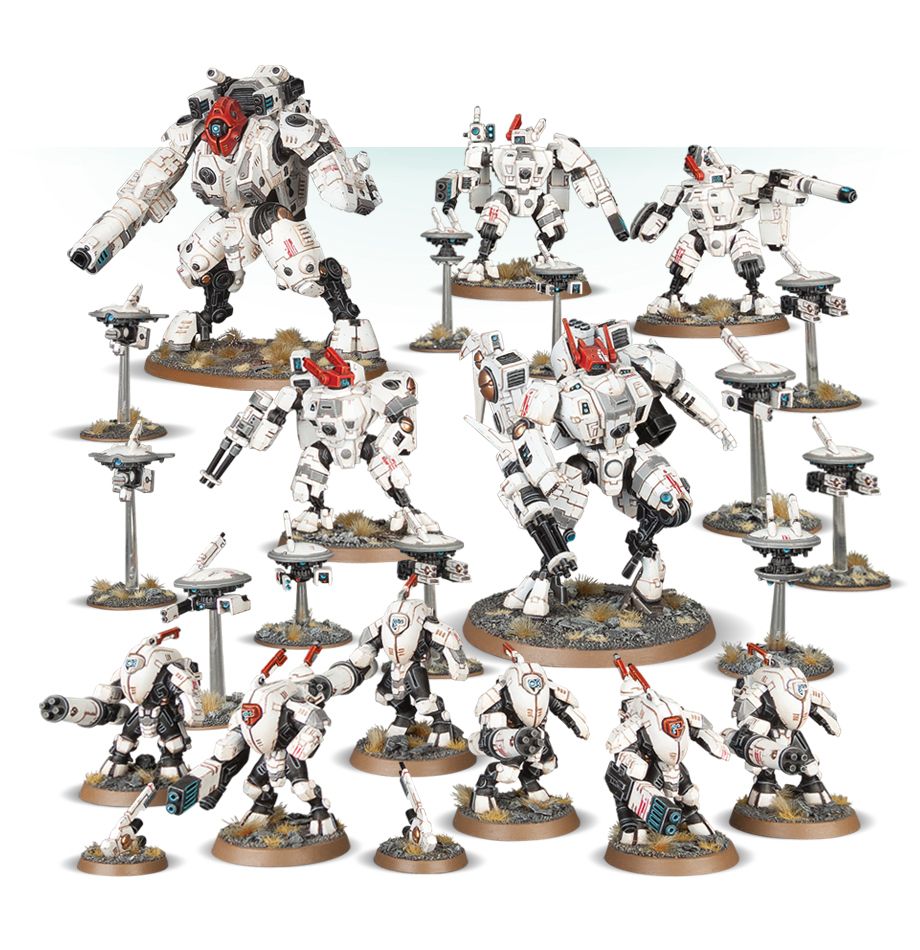 #6. T'au Empire
Shoot, rinse, repeat. The Tau aren't the most flexible army out there, with obvious strengths and obvious weaknesses, but the shots do hurt. The Sept improvements in the FAQ give them a leg up, so look to see more somewhat predictable if effective armies on the table. For a mono-codex no-allies army the T'au are doing good work. Now can we just get a Kroot Mercenaries codex, so they have some friends?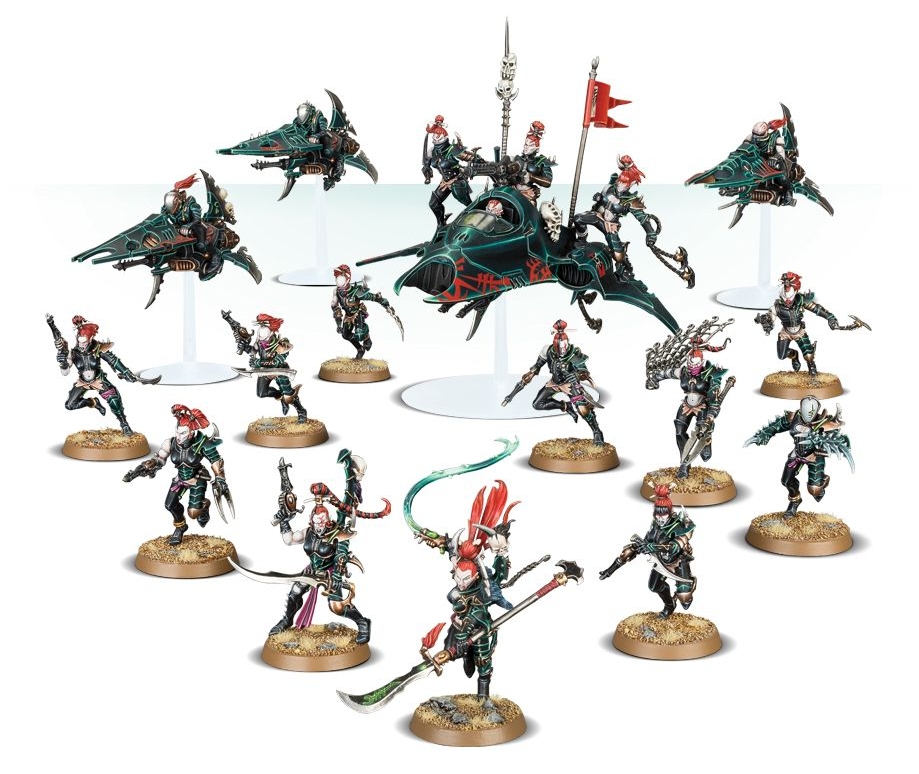 #7. Drukhari
Multiple power builds are still viable, and you see this faction turn up time after time after time. Meat Mountain is still a points efficient boat anchor, and their flyers lend a lot of utility to Eldar soup lists. The loss of Craftworld powers hurts, but the Drukhari can still maneuver with the best of them, and throw out a ton of ouchy dice downtable.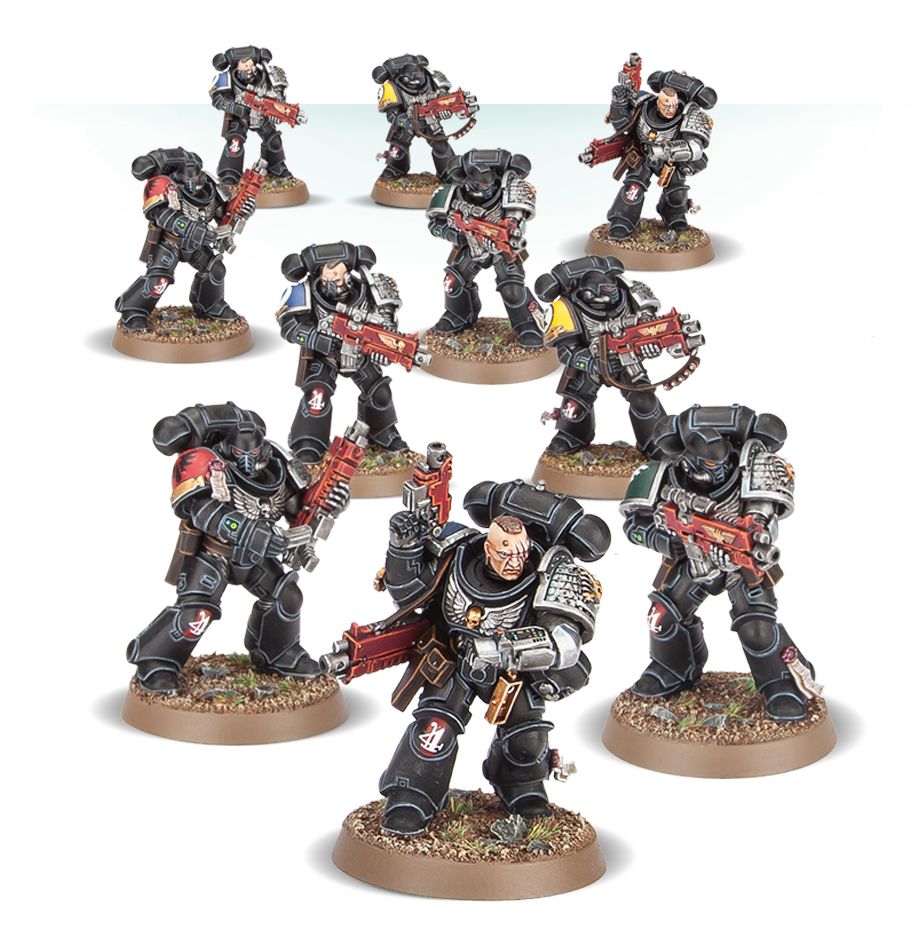 #8. Deathwatch
You can't keep a good marine down. Even with the loss of the Beta Bolter rules affecting Special Issue Ammo, the Death Watch are strong. Perhaps the strongest pure marine codex – these guys just shoot a heck of a lot, and can pull off all kinds of mix and match special rules with their mixed killteams – both Classic and Primaris. This is the army that took over the spot that Grey Knights should have been at.
~ Do you agree or disagree? We'll be back soon with the best soup combos in the days ahead.