New Dice Charger Makes Your Glow in the Dark Dice Shine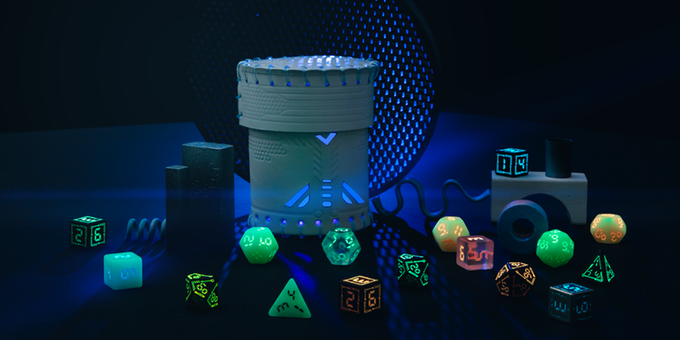 Q-Workshop are known for their awesome glow in the dark dice in intricate fantasy designs. With this KS they give players a way to charge their dice up while they roll: meet the Dice Charger!
We've been listening to the feedback from the customers: players, Game Masters and collectors. We realized people who like glowing dice want two things: make it easier to charge the dice and let them glow much longer. And here's our answer to that!
This futuristic dice cup is packed with electronics engineered by our partner design studio, specializing in innovative projects and concepts. The UV light placed in the lid of the dice cup charges your dice in seconds and makes them glow longer than anytime before! With the premiere of the Dice Charger we present new dice design inspired by numbers from oldschool clocks and retrofuturistic illustrations. Say hello to Digital Dice Set! For the first time we will introduce same design in multiple new manufacturing methods.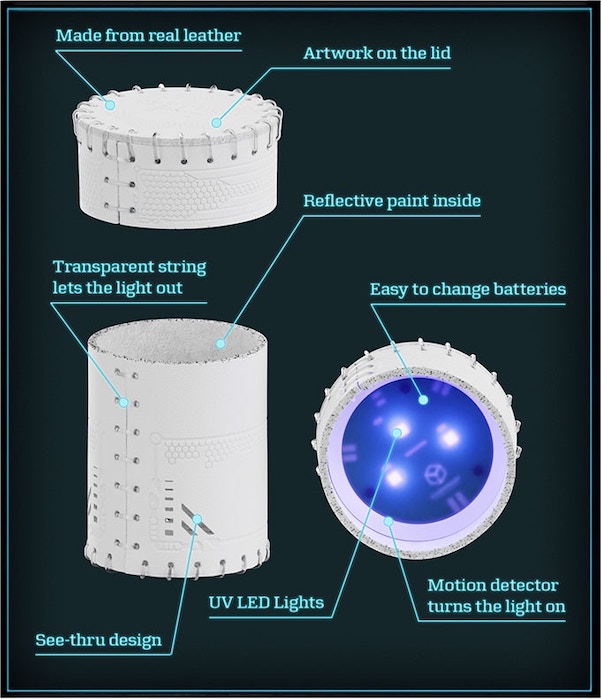 A pledge of $59.00 will get you a dice charger and a set of glowing dice; upgrade options include two different types metal dice. Once stretch goals open up you'll be able to choose paint color, and add new designs and materials. There are also some in theme add ons –  like a dice bag, sci-fi glowing dice tower, and shiny game mat.
This is a fun way to add to your games – use them as a DM for extra drama in an encounter, or to use to make that character you've created stand out on the table. The KS is live now – go take a look, but don't wait too long it ends June 6th!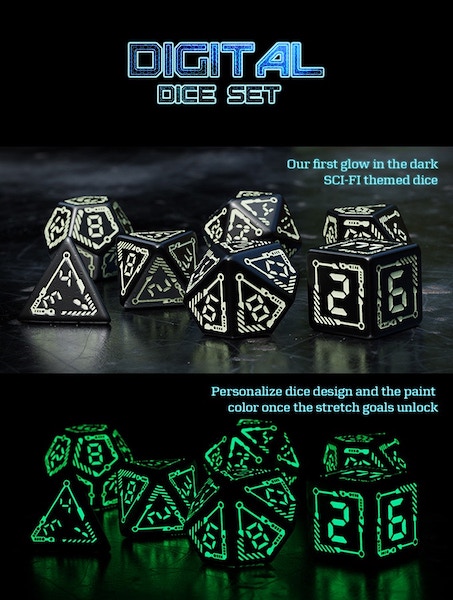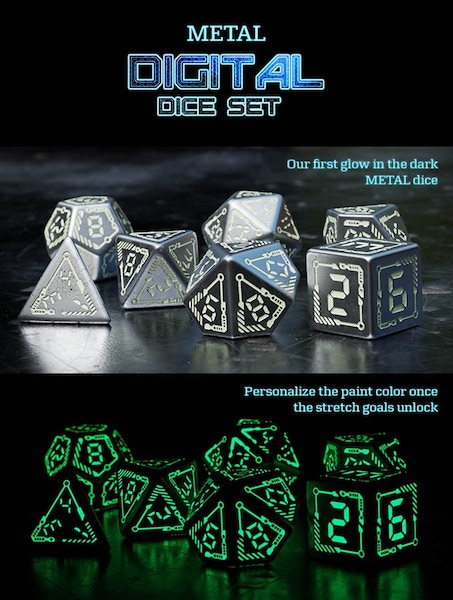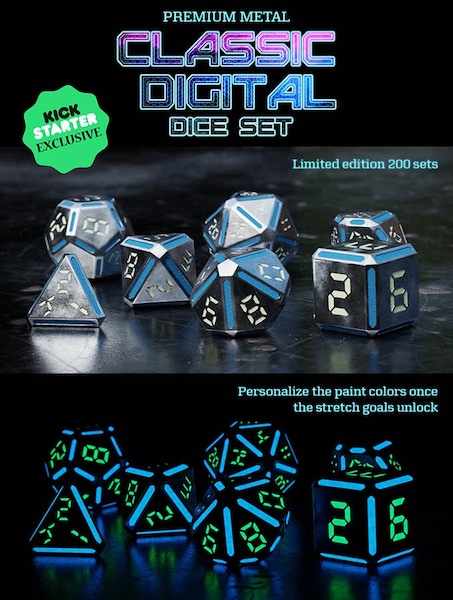 Subscribe to our newsletter!
Get Tabletop, RPG & Pop Culture news delivered directly to your inbox.