This new Mercenary solo is ready for action. We're looking at the new Steelhead Ironhead solo!
The Ironhead is a medium base solo, similar in size to a Man-O-War.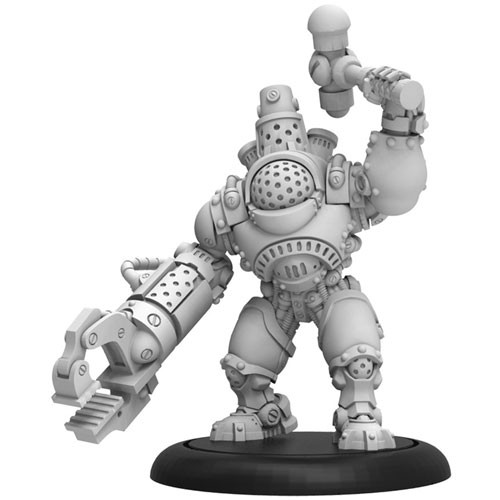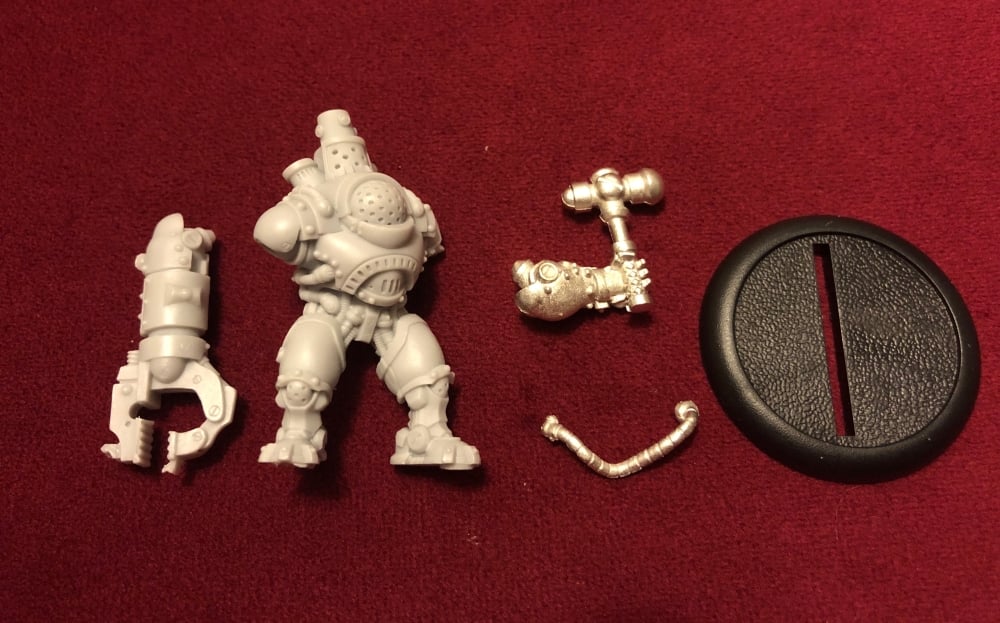 Check out the Ironhead's rules…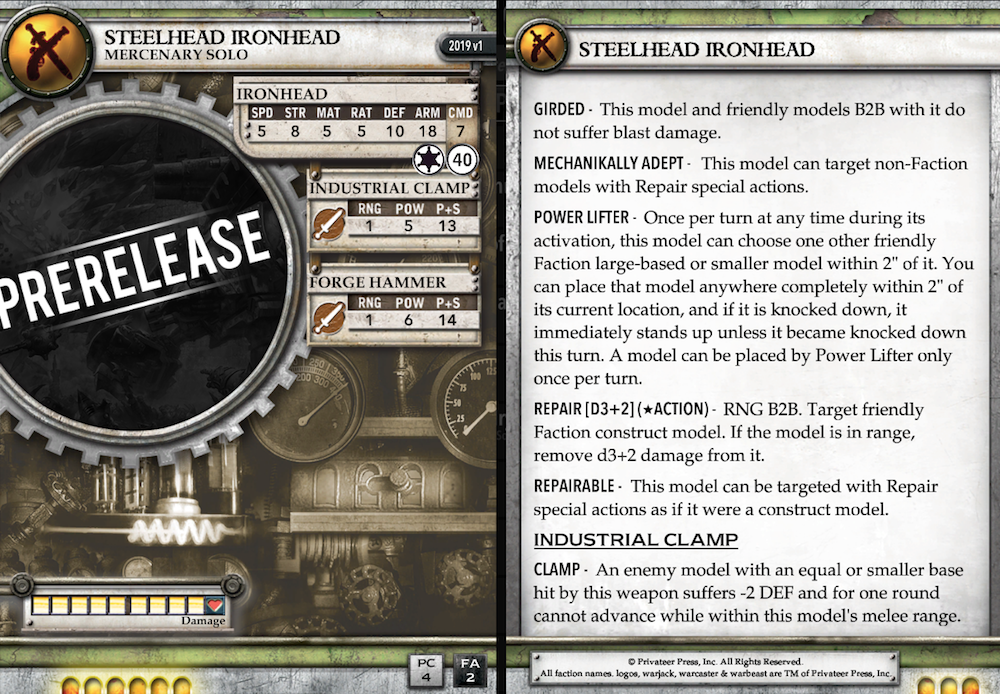 Do You Even Lift?
Power Lifter is a phenomenal ability, giving your army access to a 2″ place. This lets your warjacks(or any non-huge base) model threaten 2 inches further. Any caster with a SPD increaser(Magnus2, Damiano, Ashlynn) will now be able to rocket a warjack across the table.
There are a ton of other situations where a place effect can be used effectively. Moving your warcaster back 2″ after they went forward to cast a spell, disengaging a friendly model so it can shoot or charge something else, placing a gun closer so it can still get the aiming bonus etc… Just be careful you don't waste your clock thinking about all the cool things you can do.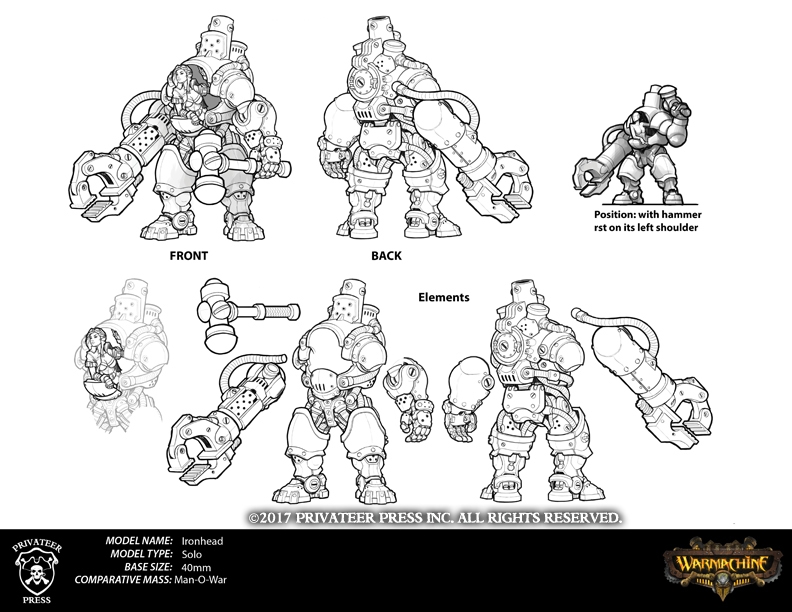 Survivability
The Ironhead is a pretty robust 4pt solo. ARM 18 and 10 boxes won't typically go down to a single shot. The Ironhead will be towards the backline and isn't likely to be taking charges until late in the game. On top of this the Ironhead is repairable, so if you really need to keep it alive just send a mechanic to fix it up.
If you don't need to Power Lift something into place, the Ironhead is a solid flag holder that won't be removed trivially.
Girded
Girded is an ability that tends to go under the radar a bit. While it doesn't come up every game, it's a excellent tool to have in your list.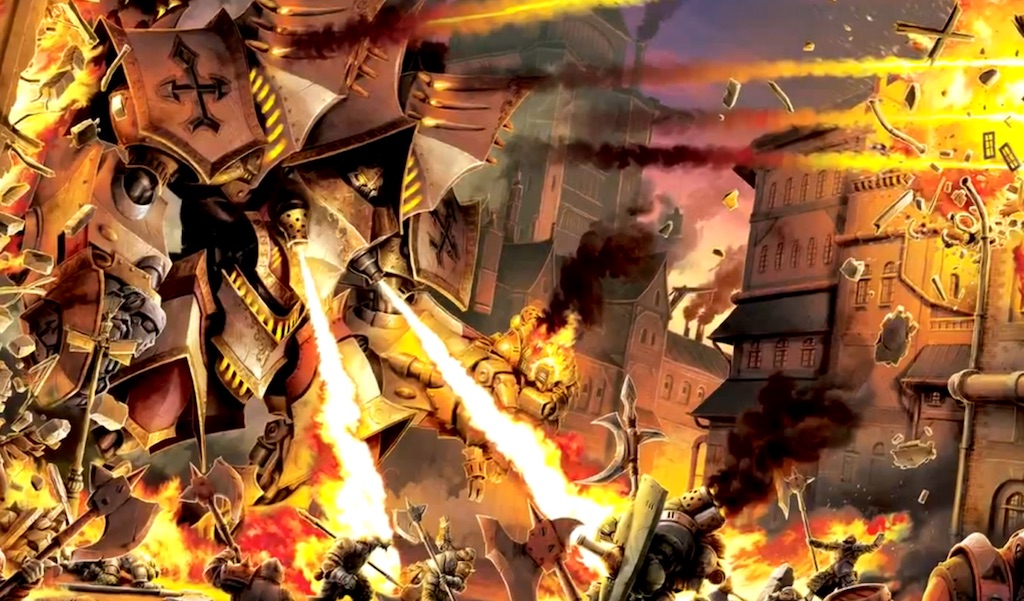 When you're staring down Double Judicators you'll be very thankful for Girded.
Fixer Upper
The Ironhead has the ability to repair construct models. You could even bring a pair along and have them heal each other if you really wanted. With d3+2 repairs you can guarantee at least 3 boxes healed, which is enough to get any warjack back in the fight.
Mercenaries have several warjacks with the Tried & True rule, letting them repair 1 additional damage whenever they are healed. If you are looking to run a battlegroup heavy ARM skew, like Magnus2, you might consider a pair of Ironheads to keep your jacks in the fight as long as possible.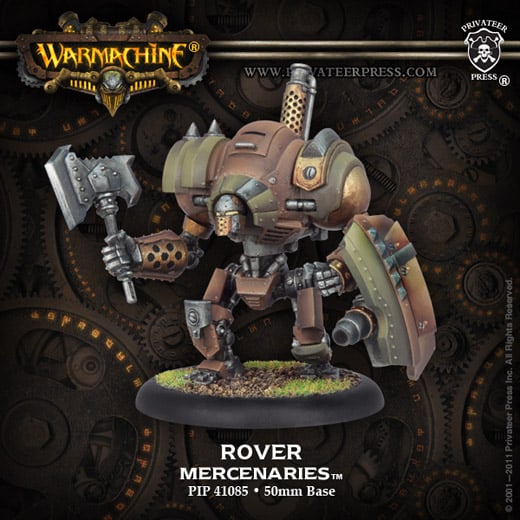 Rover, Rocinante, Nomad, Mule & Talon are all Tried & True
Wrap Up
While this solo packs a decent punch at POW 14, MAT 5 isn't something you want to rely on. If you do manage to hit with your Clamp you can lower the enemy DEF by 2.
The Ironhead is also a Jack Marshal, although it's hard to imagine scenarios where you wouldn't just want the Warjack in your casters battlegroup.
The Steelhead Ironhead is a great support piece and combos well with Warjacks. However you don't need to be playing warjack heavy to get solid use out of the Power Lifter ability.
What pieces are you excited to Power Lift around the table?