Let's talk about how to fix some of the worst named heroes in the game.
The setting of Warhammer 40,000 is full of many amazing and glorious characters, heroes, villains, and everything in between. Many of these heroes can be fielded on the tabletop as powerful units… and some of them are even good. Many of these characters are either bad or just don't live up their fluff portrayals.  We've already looked at how to fix some of them before. It turns out one article wasn't enough to get through the disappointments, so let us see how we can turn a few zeros into heroes.
Trazyn The Infinite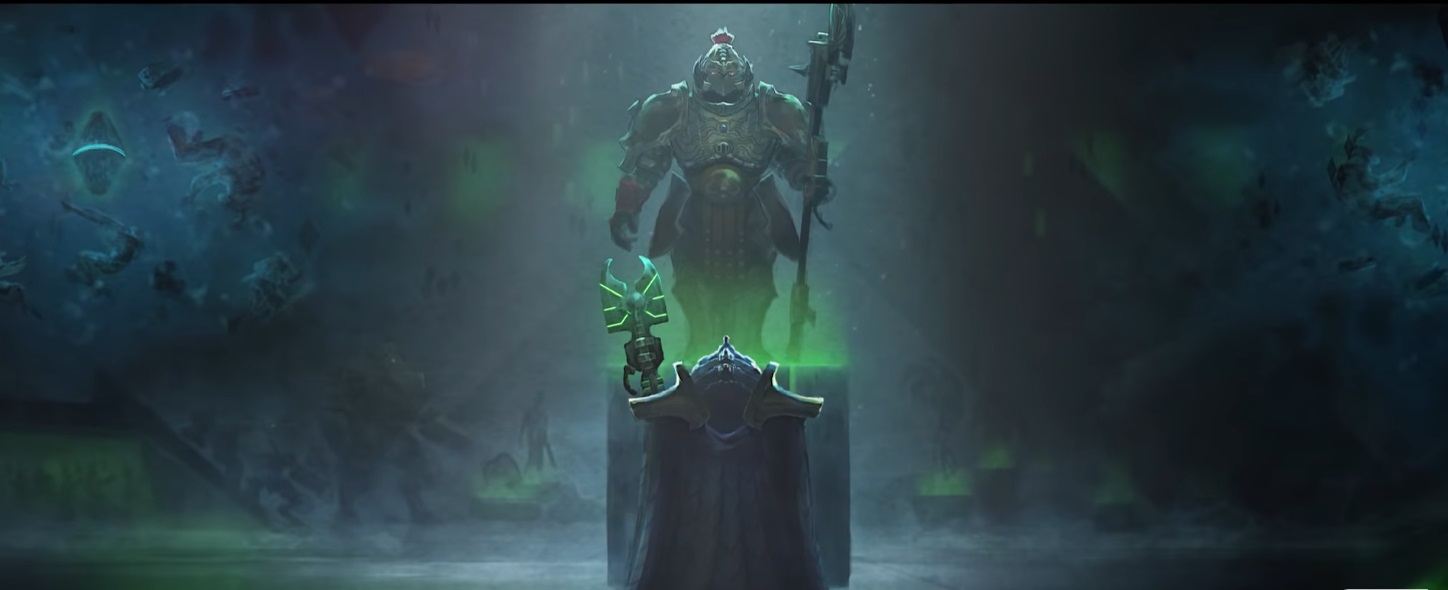 The Basics: Trazyn is the archetypal collector. He scours the galaxy "acquiring" artifacts and knowledge of all stripes. In addition to objects, he also collects people, frozen as hard light. His collections range from famous figures to whole armies, and currently includes both Ursarkar Creed and a flawless, loyalist, clone of the Primarch Fulgrim. Unlike most other Necrons Trazyn had a key role to some of the recent major events, allying with Belisarius Cawl in a failed bid to stop Abaddon at Cadia. He is known for using surrogate bodies in combat rather than risk himself.
The Problem: Trazyn has got to be in the running for the worst 40K character. Ruleswise he's a Necron Overlord with two rules; he has a special weapon, the Emphatic Obliterator. If he manages to kill an enemy character within combat, he can do a lot of extra damage. The issue is, of course, getting him into combat and having him kill a character – not something Necrons are really known for. His signature ability is Surrogate Hosts, which allows him to come back to life with d3 wounds left after being killed, but at the cost of killing another friendly character. This is a horrible ability. You could lose Trazyn and sacrifice another Overlord to get Trazyn back with only one wound, a huge net loss. Things are even worse as Trazyn can't take a resurrection orb or ranged weapon – you might kill a character you'd rather have. Overall Trazyn not only doesn't add anything to your army, but he can also take away from it.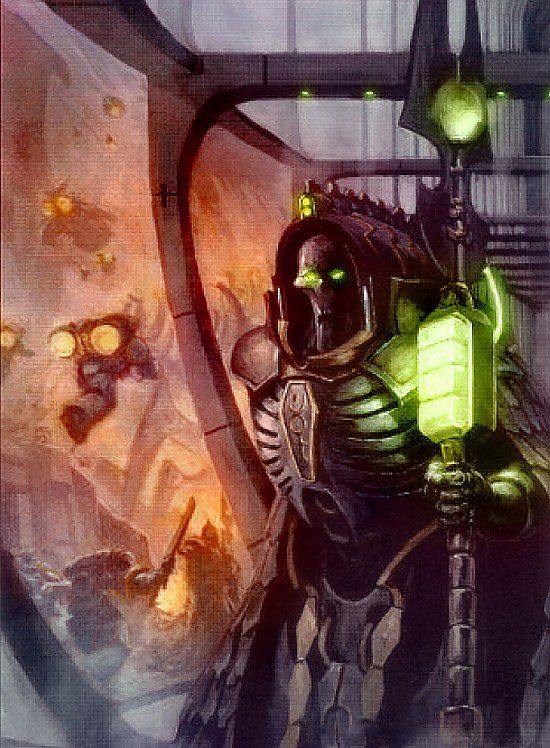 The Fix: In truth Trazyn almost needs to have his own army of misfits and relics. However, working within the Necron book, I'd change a few little things to make him a better option. First I'd give him an extra rule saying that if he's included in an army (or maybe is the warlord?) you can take an extra relic. This would represent his massive collection being put to use. Next, I'd change Surrogate Hosts. Let's ditch the resurrection mechanic and give him something interesting. I'd have the rule say that at the start of each combat phase he could switch places with another friendly Necron infantry charterer. This would represent the hosts, but be much more useful. Since it's every combat phase, you could use it to get him out of combat if wanted or to suddenly get into combat to use his weapon. It's a flexible and useful ability.
Kor'Sarro Khan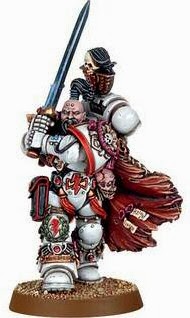 The Basics: Captain of the White Scars 3rd Company and 51st Master of the Hunt, Kor'Sarro Khan is a master rider and warrior. Often tasked with hunting down principal foes who have harmed the White Scars in someway, he is a known character killer. He is armed with the sword Moonfang and rides the bike Moondrakken.
The Problem: Kor'Sarro Khan, Captain of the White Scars, a chapter known for its bikers, and the owner of a famous named bike, is a foot-slogging infantry character. He's also not that great at killing enemy characters.
The Fix: Put him on a bike. Adjust his stats to a biker captain and make a new model and be done. I think you'd also want to up Moonfang's damage to a flat 3, but giving him his iconic bike is the most important thing. Heck, a jetbike would be extra spiffy!
Cypher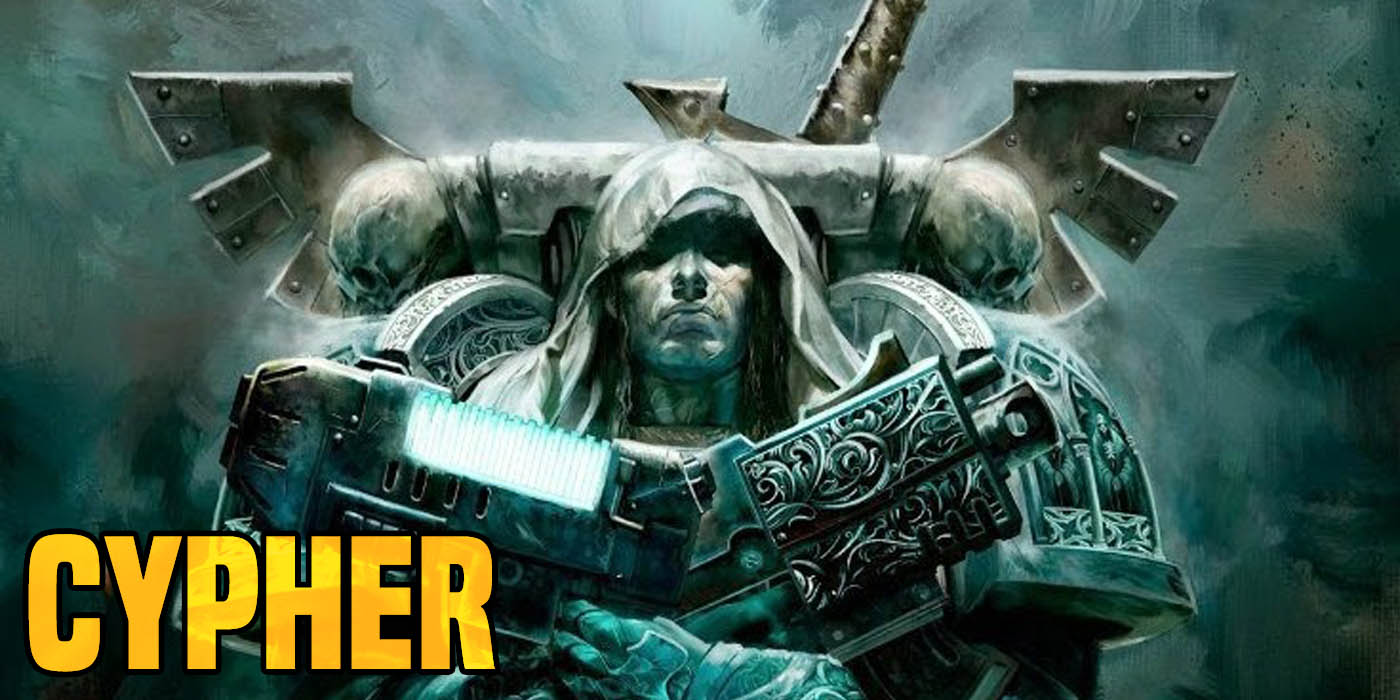 The Basic:  The mysterious master of the Fallen, Cypher is the topic of much debate. His motives and loyalties are unknown, and he'll side with the forces of the Imperium as readily as the forces of Chaos. He seems to have an important role to play, and some tie to the Emperor, but nothing about the man, if he is a man, is clear.
The Problem: Cypher is basically a bad/stripped down version of a Chaos Lord or Space Marine Captain, and he lacks a close combat weapon. His special rules are the standard re-roll 1s to hit, for the very limited Fallen. He also doesn't count as dead, if killed, for mission objectives… yay? Oh, and since he's a gunslinger, he can fire both his bolt pistol (3 shots! but not good ones) and his souped-up plasma pistol. Overall his damage output is just slightly higher than a Marine with a plasma gun, and for a lot more.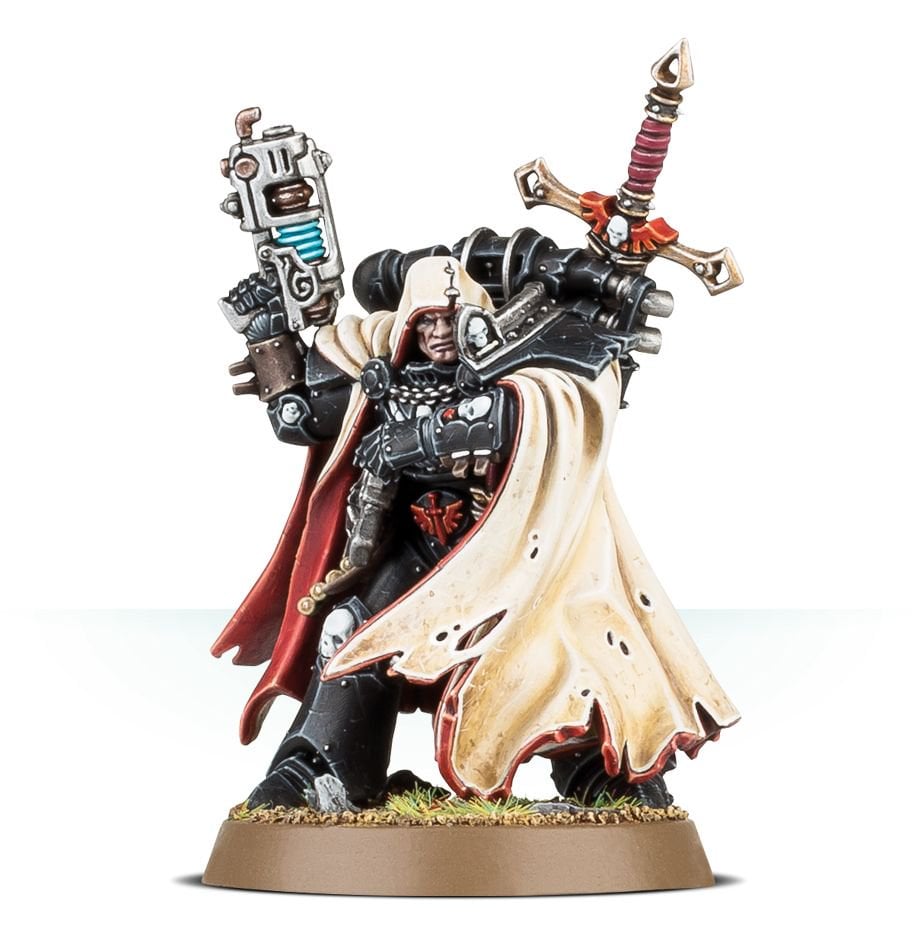 The Fix: You've got two real options for fixing Cypher. First, lean into the gunslinger. Make him like a Kellermporh, let him target characters and get extra shots when he hits. He's an expensive dude after all, and that would make him deadly on the table. Otherwise, lean into his mysterious means of getting around. Let him and a friendly Fallen unit teleport around the table, either once a game or once turn. They aren't combat oriented, so it won't be that good but would let him grab objectives.
Asdrubael Vect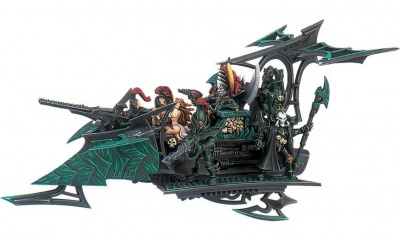 The Basics: Supreme Overlord of the Kabal Black Heart, Dark Muse, and ruler of the Dark Eldar city of Commorragh. Vect is the single most powerful Drukhari alive. A ruler who's influence exerted even to other Alderi factions. He is a master of deceit and combat, and the most storied and feared Drukhari commander.
The Problem: Vect hasn't had rules or a model in editions!
The Fix: Give Vect a model and some dang rules already!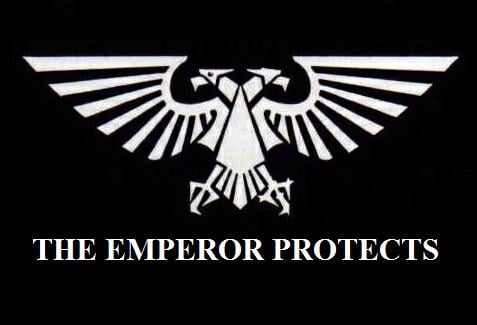 Let us know what characters you think we should fix next, down in the comments!