From Slayer King Ungrim Ironfist in the World That Was to the seemingly indestructible Gotrek, Slayers have had some characterful heroes, and Fyreslayers are no different. Here are my top 3 Fyreslayer heroes from the newest battletome.
Grimwrath Berserker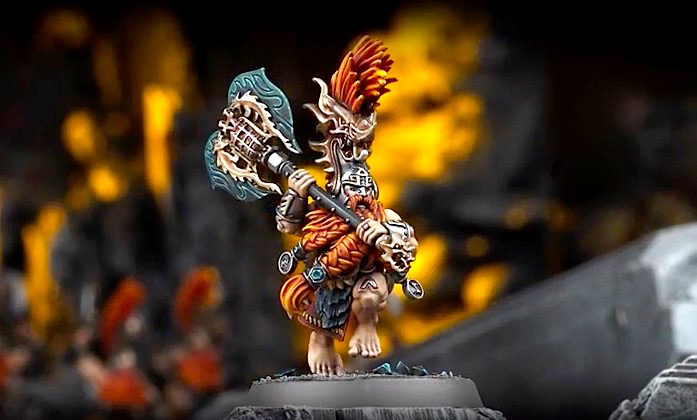 I've said before how much I love this guy, but it bears repeating because he's just so dang cool. He represents the meanest, angriest dwarf from a culture where angry is standard practice, so you know he's super tough. On the tabletop, he can turn into an assassin or a troop blender in equal measure with his Greataxe and his awesome special rules. Each of his 4 attacks have a rend of 2 and do 2 damage each, so he can saw through both elite multi-wound models and chafe infantry with ease. He gets to attack a second time if there are any enemies within 3" of him at the end of the combat phase OR if he is slain, so he will always get at least 4 if not 8 attacks (or 12 if you hit him with a prayer). And should the enemy strike back, he has a 4+ armor save and a 5+ FnP save to keep him in the fight. Now, should you run him at a block of 30 Clanrats by himself? Maybe not, but with just a little support he could make rat meatloaf out of them with little effort.
Auric Runefather on Magmadroth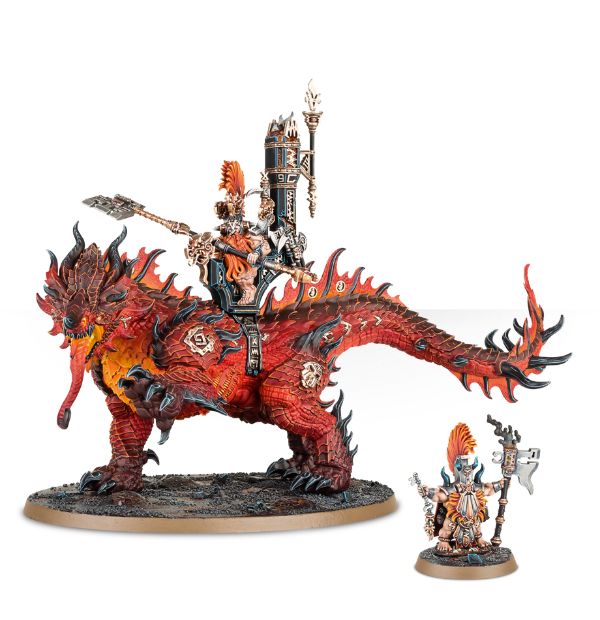 What's more menacing than a ticked off dwarf king with a 6 foot axe? A ticked off dwarf king with a 6 foot axe on the back of a fire breathing lizard. Auric Runefathers on their own bring a lot of awesome things to the table, like the ability to snap their opponent's weapons and make them weaker or compromise their will to fight with little more than an angry glare. Put them on the back of a Magmadroth and they become an army in their own right. The Magmadroth more than doubles the Runefather's wounds and adds the Volcanic Blood ability, giving him a wide range of defensive perks. On the offense side, the Runefather gains access to the Roaring Fyrestream shooting attack and the Magmadroth's claws, teeth, and massive tail. This is of course in addition to the Runefather's already impressing Latchkey Greataxe, which can kill 9 models a turn with decent rolls. As if all that wasn't enough, they also gain the Steadfast Advance command ability, which allows all Fyreslayers wholly within 18" to ignore battleshock. In an army with model counts as low as Fyreslayers, this is a great way to make sure your boys stay in the fight to the bitter end.
Battlesmith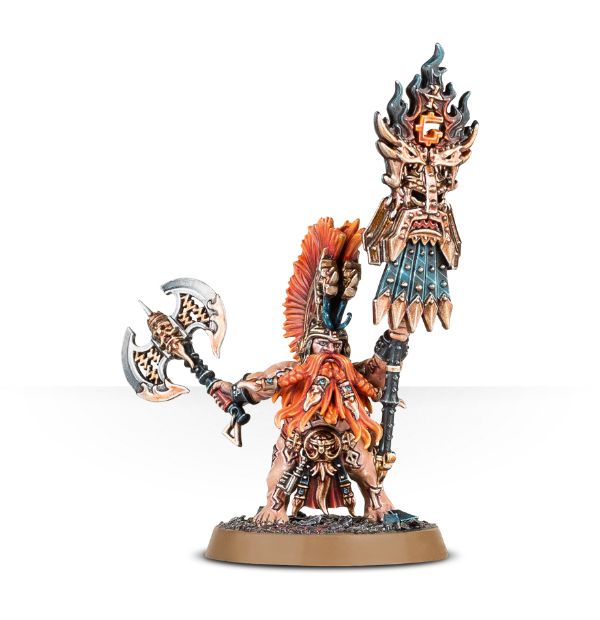 As a storyteller myself, I love the idea of a hero marching into battle and recounting the history and deeds of the army, galvanizing his fellows to greater acts of glory. While not as powerful as some of the other heroes in the book, the Battlesmith is still no slouch in combat, bring 3 attacks that each do 3 damage to the table to defend himself. However, where the Battlesmith really shines is as a support choice. He can declare that he is raising his icon every turn, increasing the armor save of all Fyreslayer units wholly within 12", or 18" if you take the Icon of Ancestors, by 1 for the cost of not being able to retreat. This isn't a hug concern in my opinion though because once Slayers are stuck in, they don't usually want to retreat anyway. Should the Battlesmith be slain, any unit wholly within 12" can say they are sworn to defend the fallen icon. For the rest of the battle they can't move, but they can reroll all hit and wound rolls for melee weapons. If you get this on an objective, you are almost guaranteed to keep it to the end.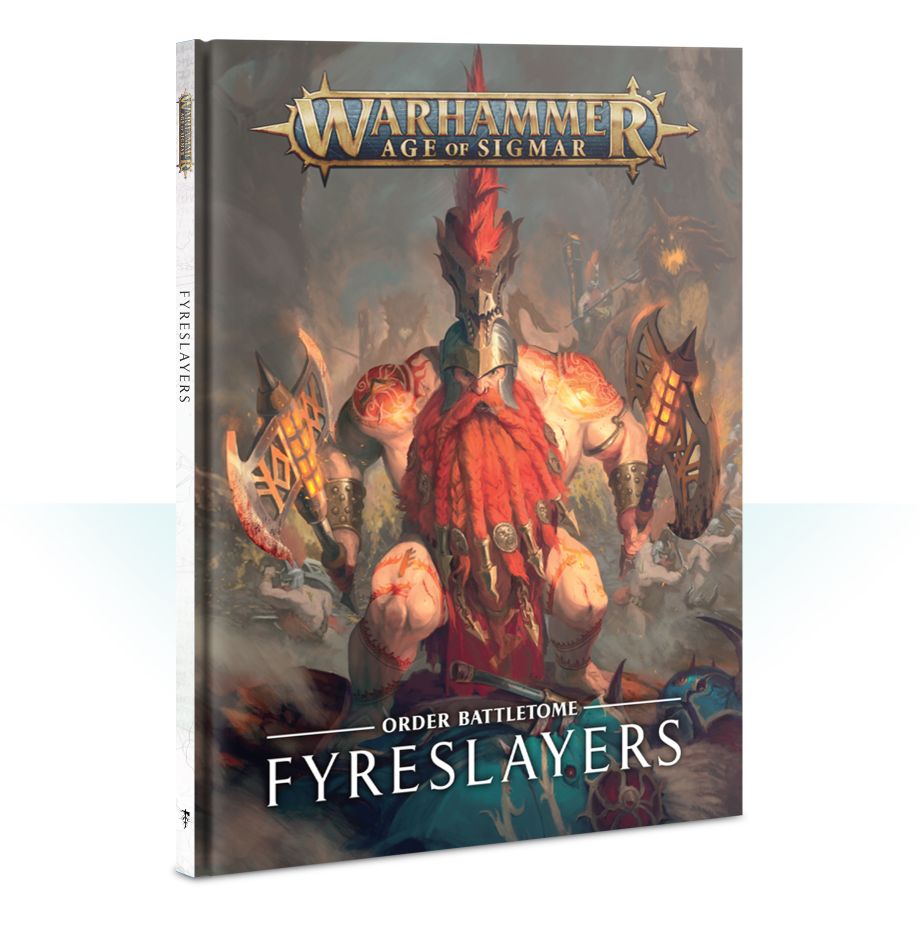 What are your favorite hero choices from your factions?