I talked about how Morty is making a strong comeback in the meta. Let's make a list that shows him off.
The changes in the Castellan, the push for armies wanting to go second, and how powerful Morty can be means this big bad monster might make a big comeback.  This leads me to think of a list that utilize the big stinky cheese plus some of the new high offensive options in the Chaos Space Marine codex.  You probably know what I am talking about but let's look at the list.
First we have to fit Mortarion in either an Super Heavy Auxiliary or a Supreme command.  I think a Supreme Command is where it will be at as you can either shove a bunch of stuff with Nurgle Together or look at  some kind of weird Chaos Space Marine mixture.  I think the Nurgle side of things works better as you gain some Healing capability mixed with some good spell options.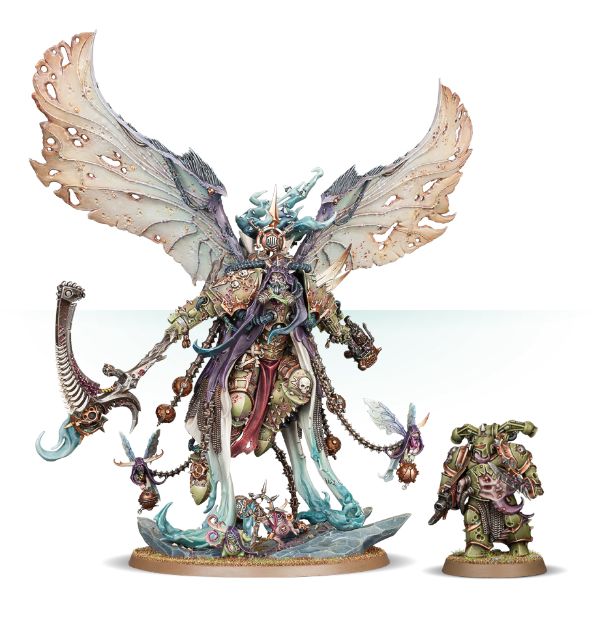 Nurgle Supreme Command Detachment – +1CP
-HQ-
Poxbringer – 70pts
Poxbringer – 70pts
Poxbringer – 70pts
-Elites-
Deathshroud Terminators X 3 – 156pts
-LoW-
Mortarion – 470pts
From there we need some good combo pieces with spells or offensive ability.  The Chaos Space Marine side really works with some Flawless Host Lord Discordant.  These models are insane as they can throw so much damage out when they hit an enemy.  Just being able to generate an extra hit on a 5+ is amazing and will see these guys become a staple in a lot of armies that just want to run some Lord Discordants.  I threw in wingless Daemon prince as a method for Reroll for the Discordants as well as a chance to throw out a FNP on the big bad leader.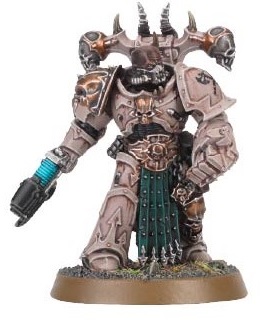 Flawless Host Supreme Command – +1CP
-HQ-
Lord Discordant – Autocannon, Mark of Slaanesh, Warlord – Ultimate Confidence, Relic – Intoxicating Elixir – 160pts
Lord Discordant – Autocannon, Mark of Slaanesh – 160pts
Lord Discordant – Autocannon, Mark of Slaanesh – 160pts
Daemon Prince of Chaos – Mark of Slaanesh, Malefic Talon X 2 – 156pts
To help bring some combos with Morty you need Thousand sons.  Ahriman seems to be amazing in any  Chaos based armies and I have used him pretty exclusively.  Chaos runs well either throwing out Smites or at least having 2+ spells land and Ahriman does all of this and more.  Being able to throw Morty with a +1 is amazing and the 2 Daemon Princes help out with some other beat down options.  I almost want to throw in a Prince on the Flawless host side – but it is hard to find an HQ to fit beyond looking at moving this to a Outrider Detachment and getting some Spawn with Ahriman.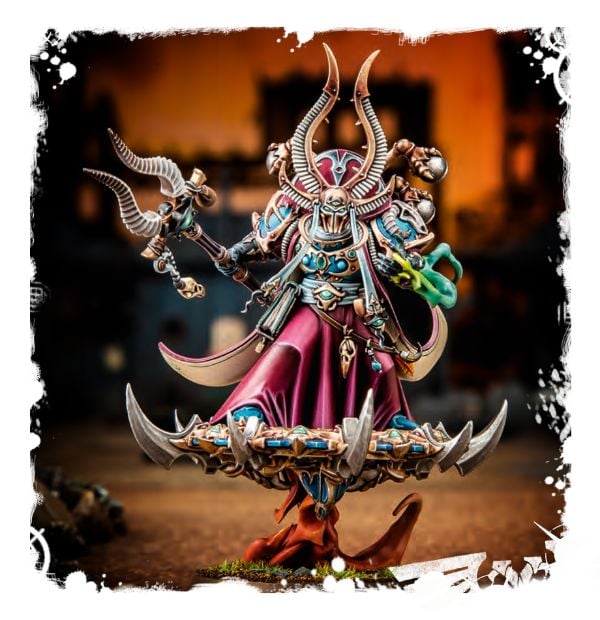 Thousand Sons Supreme Command – +1CP
-HQ-
Ahriman on Disc – 166pts
Daemon Prince of Tzeentch – Wings, Malefic Talon X 2 – 180pts
Daemon Prince of Tzeentch – Wings, Malefic Talon X 2 – 180pts
Points – 1998 CP + 5 CP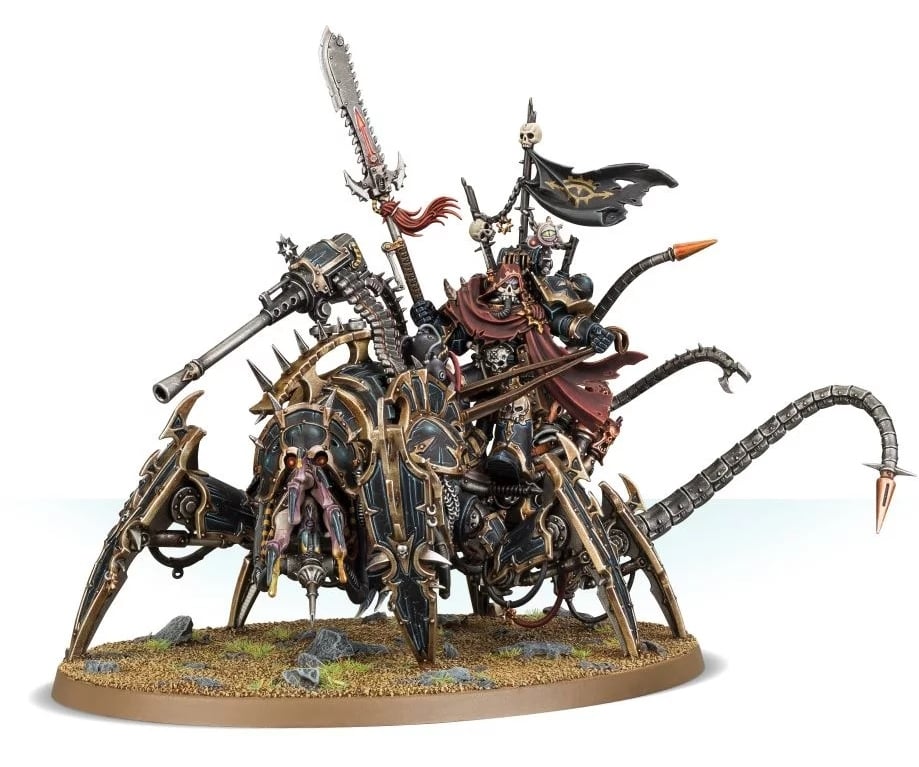 You could let the Discordants become part of the Soulforge but it isn't really worth it.   It would cost you 2 CP to get it and leave you at 3 – which is terrible as this army isn't pushing the need for crazy Strats or other combos – beyond force a +2 to cast for that special Warptime or maybe swapping a spell for Morty.  The idea here is Morty is thrown in first then the Discordants come later.  The interesting thing is the Deathshroud terminators could be left as Engineers to hold something with their extra wounds, toughness, and 2+ armor save.  It is a thought.
~Either way it is a very simple army designed to be fast, aggressive, and punishing when it gets there.
Next week will look at pushing some combos with Tank Commanders and friends they can have.  I think there are a few armies with those guys if you want to build something quick and strong for tournament play.