Privateer Press releases the Assault Apes expansion for Monsterpocalypse, along with Lady Doom Reavers and an epic Warlock in the Iron Kingdoms.
Assault Apes are the Monsterpocalypse army that I never realized I wanted until they were here. Rocket powered apes, along with a Kong-esque King Kondo who will surely be tearing through real estate bearing his likeness–what's not to love? But if you're playing games in the Iron Kingdoms you'll find some sweet new Lady Doom Reaver models, who look like they'd be a great addition to any tabletop game, as well as Zaal the Ancestral Eye. One last unusual miniature–a 75mm Totem Huntress as part of their legendary series. Let's take a look!
via Privateer Press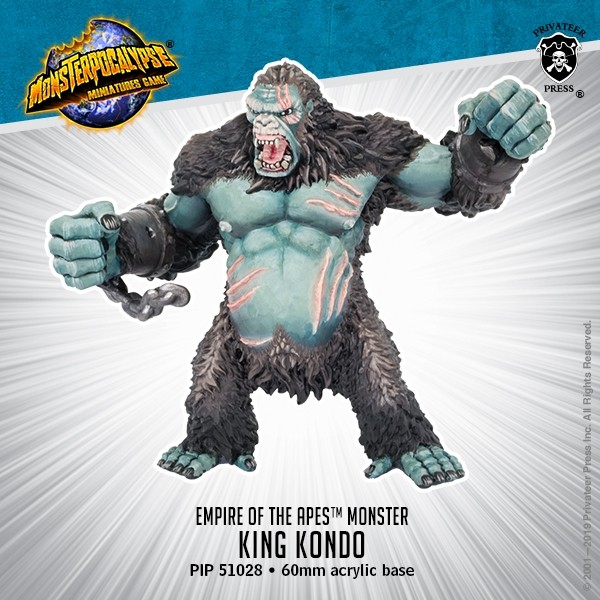 The arrival of the Destroyers has drawn the ire of many great beasts once hidden in the untracked jungles and wilderness places. One of the greatest of Earth's savage defenders is known as King Kondo, a primate of gargantuan proportions with a rage to match his height and girth. Kondo has the strength to punch through buildings or lift and throw entire trains. He has no reason to trust humanity, particularly after a disastrous attempt by a secret multi-national task force to take him captive and use him as a chained weapon, but most of his ire is reserved for unnatural horrors like the Planet Eaters.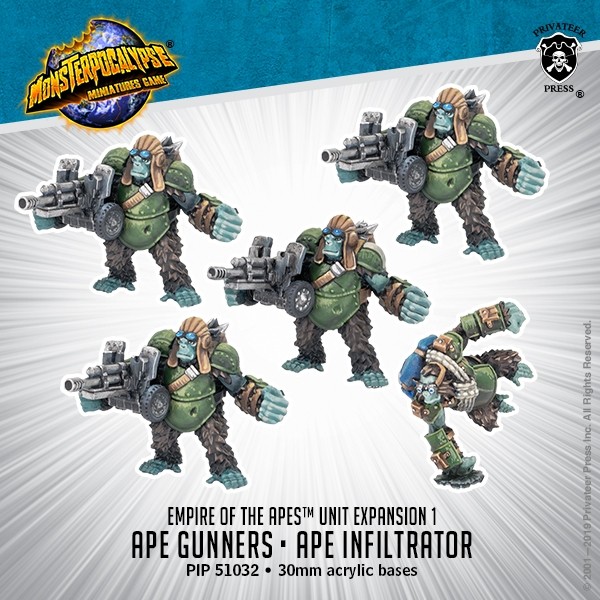 The great apes joining Kondo in his wars are extremely clever and adaptable, having stolen a variety of modern military hardware and showing surprising facility at employing them in battle. The ape gunners carry looted artillery pieces and employ them as a human might a carbine—and with surprising accuracy. But the true proof that the apes are smart enough to eclipse humanity is evident in the ape infiltrators, who employ advanced electronic hardware to identify hidden enemies and assist their targeting and destruction.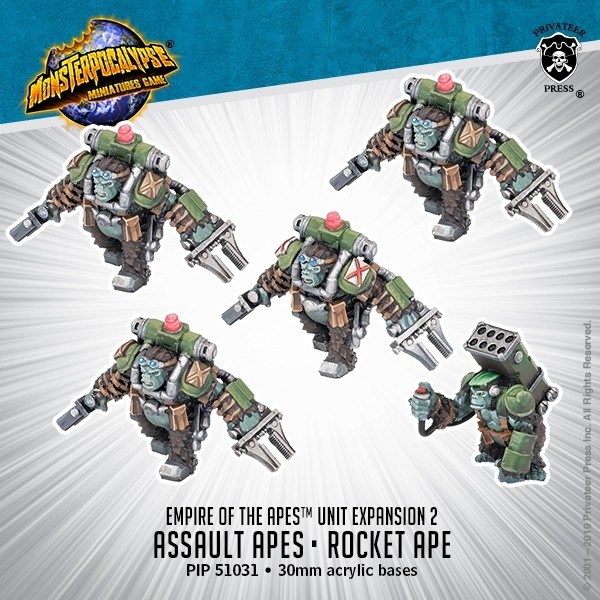 The great apes joining Kondo in his wars are extremely clever and adaptable, having stolen a variety of modern military hardware and showing surprising facility at employing them in battle. The assault ape wears a prototypal exoskeleton intended for lifting heavy cargo but which is just as useful for smashing chompers and destructomites. Rocket apes carry an explosive projectile launching array equipped with an easy-to-use firing trigger, allowing the unleashing of an ongoing salvo.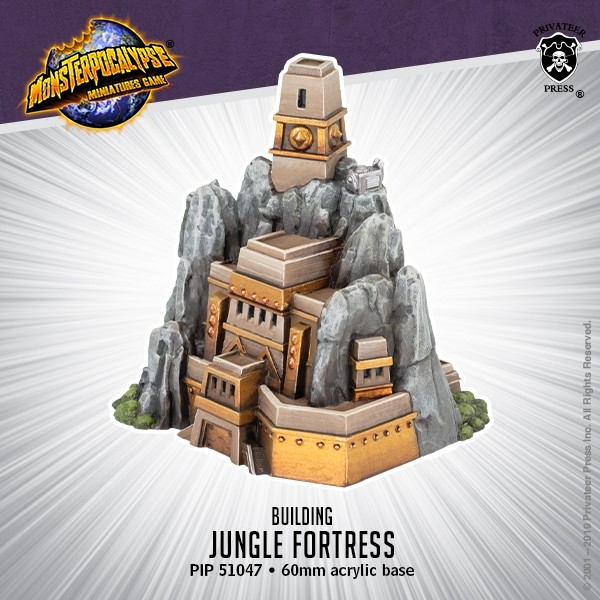 Those who have seen the Empire of the Apes in action have begun to suspect there must be human collaborators facilitating their military efforts, and the Jungle Fortress certainly supports this theory. What strange cabal might be behind efforts to enhance the native intelligence of the apes and help outfit them with modern weaponry remains unknown, but their facilities have sometimes been discovered in remote locations. Within these halls, stolen or black market-bought military hardware is modified to suit the oversized frames of the apes. They also stock many pairs of oversized ape goggles, as eye protection is clearly a priority.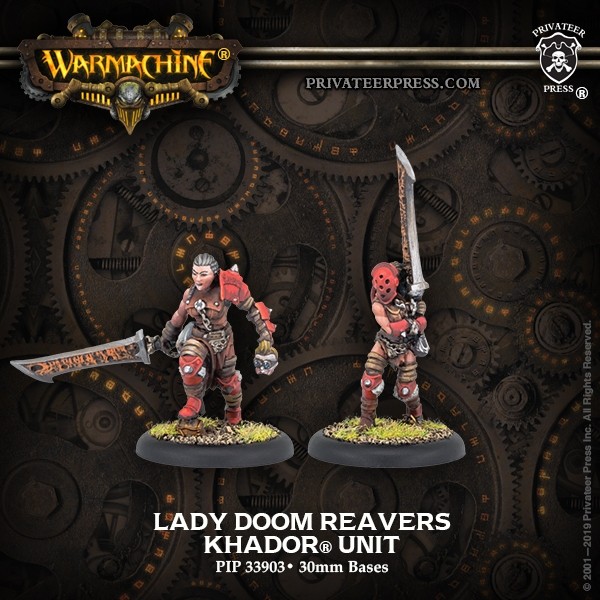 Unearthed from Orgoth ruins scattered across Khador, the Greylords Covenant has secured powerful accursed fellblades, weapons adorned with howling faces that are said to whisper in the minds of their wielders, driving them mad. To assist the war effort, the High Kommand has bound these blades to wayward prisoners, including fierce women who have proven too dangerous to be reformed. Chained to fellblades and unleashed on the empire's foes, these berserkers earn their share of bloody victories.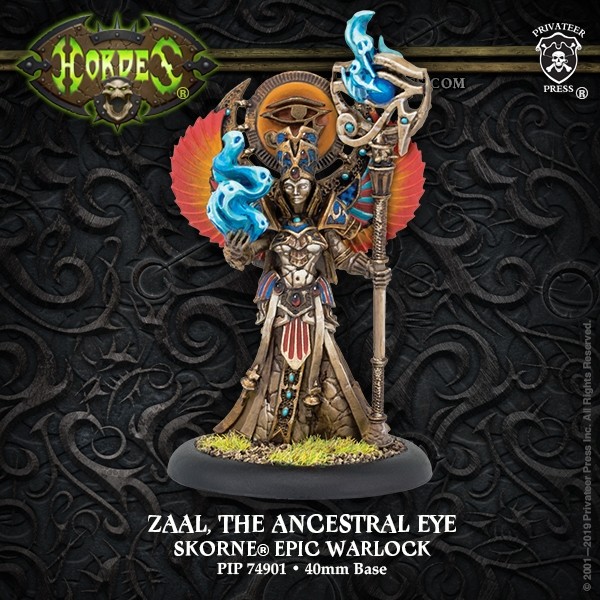 Presented as an alternate form on Zaal, the Ancestral Advocate, this model is a sculpt inspired by ancient Egyptian ornamentation. Become a queen of the underworld, Zaal, The Ancestral Eye, is adorned with ornaments befitting one risen from the desert sands and tombs. No sacral stone will be left unturned while the Ancestral Eye gauges those who are worthy of being preserved past death as one of the exalted.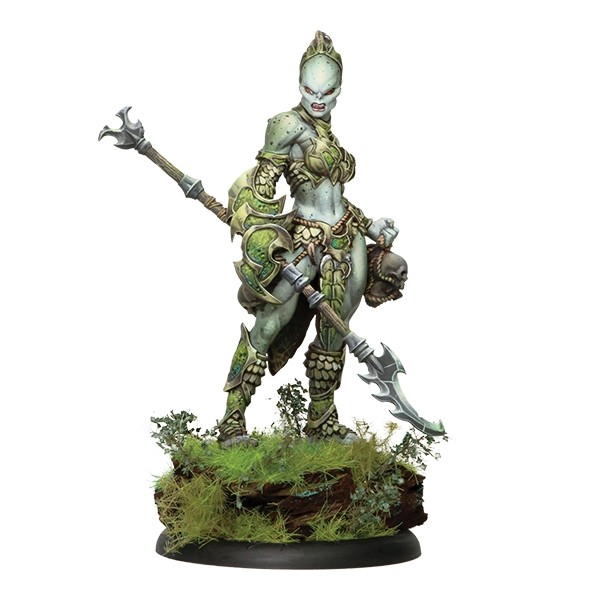 Totem hunters are a frightening species originating from across the ocean from Immoren, on the largely unexplored continent of Zu. They live to hunt. A totem hunter values its kills above all else and retains grisly totems from its most formidable adversaries. Rarely seen by its victims except in the moments before death, huntresses are even more agile and nimble than their male counterparts, able to leap tremendous distances. The Legendary Series features models with greater scale and detail to create superior display pieces.
Assault Apes–guess Privateer Press isn't done monkeying around with Apocalypse yet…