RPG: Shocking Inappropriate Behavior at UKGE & the Importance of Consent in Games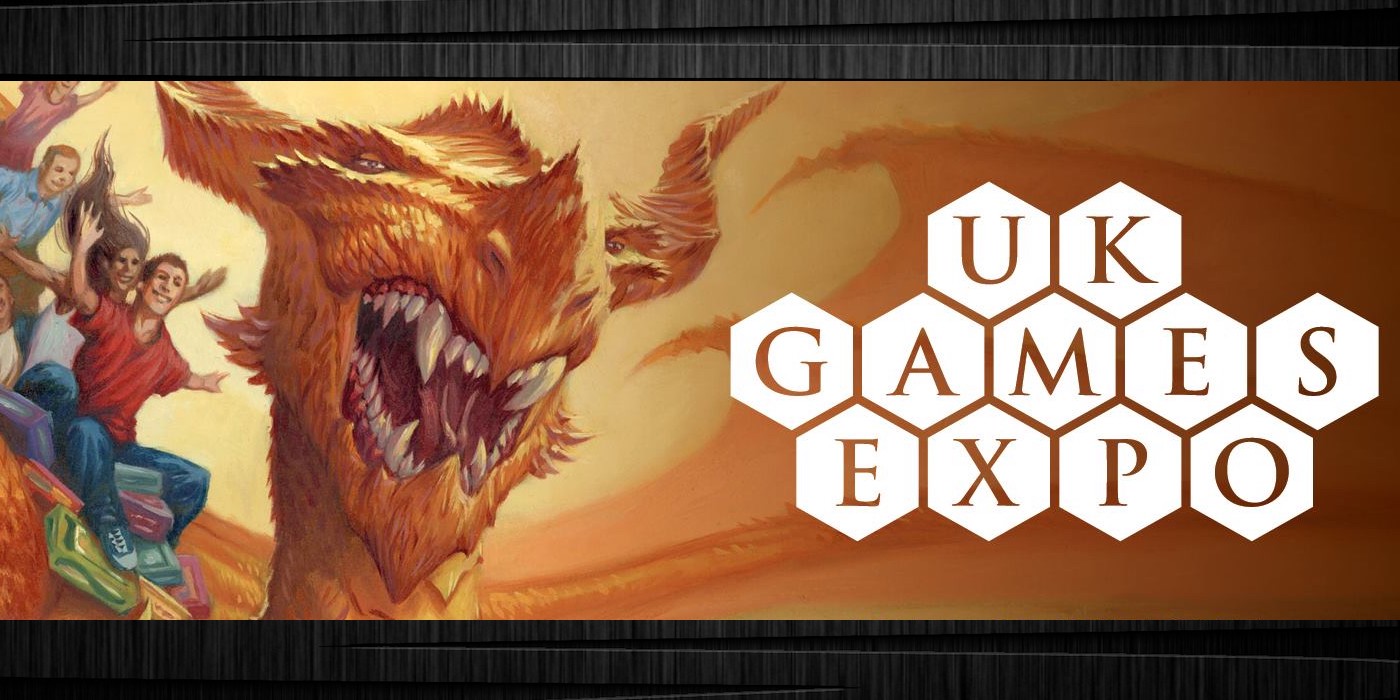 A volunteer GM was ejected from the UK Games Expo this weekend after running a game that led off with the player characters being sexually assaulted.
This one might be a hard one to read folks. Consider a content warning in place as we're going to be talking about consent and descriptions of sexual violence.
This past weekend, the UK Games Expo was host to gamers from all over the world. There, many new and exciting announcements rolled out, and players had the opportunity to spend a few days dedicated to gaming. By and large, that's what conventions are all about. They're a chance to get your hands on new products, see what's coming for your favorite games, and spend time doing the things you love. But this weekend had some horror in store for a few new players.
At a session for "Things from the Flood" — a game about teenagers in the 90s dealing with the problems of adolescence and sci-fi mysteries — a volunteer GM decided to begin his game with a graphic description of sexual violence being wrought against the players, reportedly "for the shock of it all." Things from the Flood is the sequel to Fria Lagan's Tales from the Loop and does feature darker tones–but considering the subject matter, the GM's game was shockingly inappropriate.  The GM was quickly ejected from the con and has been banned from even submitting events.
The UKGE organizers released a statement about what happened, which includes consequences for the offender:
"It was brought to our attention that in an RPG game on Friday afternoon a GM volunteer included content that was completely unacceptable and breached both the letter and spirit of the UK Games Expo.  The scenario included descriptions of sexual violence involving the players.  The players were understandably distressed and shocked by this content.

This content was not set out in the game description.  If it had been included in the submission it would have been rejected as unacceptable even for a game with an 18 rating. All games must still comply with the policies and the spirit of UKGE.

We have spoken personally to the player who first raised the issue and have unreservedly apologized for the distress caused. We are currently contacting the other players so we can offer them our apologies and any assistance they might need. We have made it clear that this kind of behavior and content has no place at UKGE and will not be accepted.

Subscribe to our newsletter!

Get Tabletop, RPG & Pop Culture news delivered directly to your inbox.

We immediately halted the game the GM was currently running and canceled all of the games he was due to run.

The GM has been ejected from the show and will not be allowed access to any of the NEC halls or Hilton function rooms that are under the control of UK Games Expo.

He has also been banned from submitting any games for the foreseeable future.

We will be reviewing our game submission systems in order to improve our ability to vet content of an RPG before it is accepted.

We remain committed to providing a safe and happy place for all players to come together and enjoy the hobby we all love."

To their credit, the UK Games Expo responded swiftly and decisively, coming down on the side of the players. The whole thing unfolded over a two-hour process on Twitter, with the resulting ban being swiftly adopted. This kind of support shows the UKGE's commitment to the safety and wellbeing of the players, which is paramount. RPGs are a space for everyone–and especially at a table where you don't know the people involved, you should never run a game that comes anywhere close to "the characters are sexually assaulted."
It's important to be welcoming to everyone, and a big part of that comes down to consent. That's why most players advocate having a session zero, where you can plan characters and connection and talk about the kinds of tone. What works at one table might not play with another one–and that's fine.  But gaming is a consensual activity, and especially in a situation where the GM's given a share of narrative power, consent becomes paramount. One of the biggest things you can do is talk openly about what you are and aren't comfortable with. If you're a GM, just have the discussion, set the example for your table and invite them to follow suit.
Then you can lay out the kind of content you and your players are comfortable with and talk about what you might be facing in a game. And while it might feel a little awkward at first to sit down and hash all of this out, it's a massive step towards building the important trust needed to get a game going.
The UK Games Expo will be reviewing and changing policies in the future to prevent this, and we'll be keeping you up to date on this story as it unfolds as best we can. Thank you for reading!