The Black Oak is a an ancient Feculent Gnarlmaw that is a font of Endless power. It's also the center of a new battleplan, available now.
As part of GW's exploration of Forbidden Power, they've been releasing new battleplans and stories to set the stage for epic conflicts across the Mortal Realms. And with the Sylvaneth hitting the pre-order shelf next week, there's a forest themed battleplan coming your way today. Which means it's time to strap in and fight some evil trees, because here we go. Check out the Black Oak.
via Warhammer Community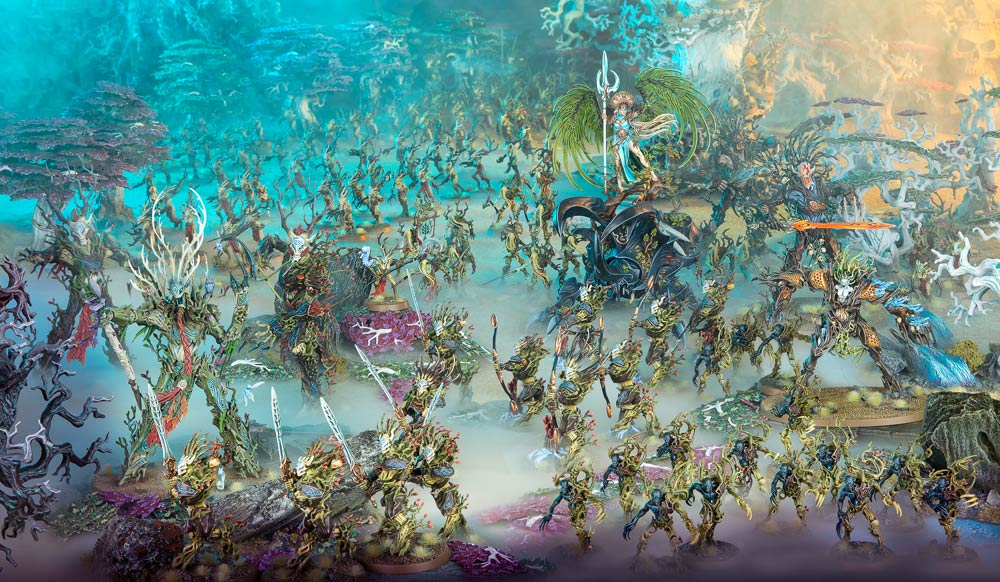 The season of war may have come a little late this year, but it's making up for lost time! With the Sylvaneth hitting shelves super soon, we're not just previewing their rules, but bringing you insights and content exploring their role in the war for the Stormvaults – the latest chapter in the Soul Wars.

The events of Forbidden Power have seen the war between Nurgle and the Sylvaneth reach new heights. As you might remember from Monday's short story, the forces of the Plague God have discovered a mysterious entity known as the Black Oak in a Stormvault long abandoned by Sigmar. With this battleplan, you'll have the chance to fight the epic battle for the massive, endless-spell-slinging Feculent Gnarlmaw known as the Black Oak. The battleplan features new artefacts, too – the armour-shredding Spear of the Wild Hunt and the pox-spraying Maggot-King's Festerplate.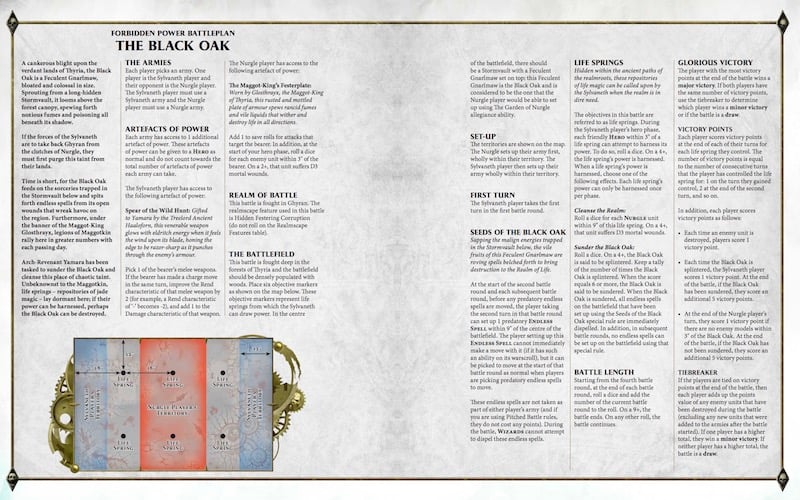 You'll find two new artefacts here, the Spear of the Wild Hunt, which gives a Sylvaneth player the ability to increase one weapon's rend by -2, and damage by 1, while Nurgle-aligned players will have the Maggot-King's Festerplate, which gives you a +1 bonus to saves, as well as an aura that deals d3 mortal wounds to enemy units as you fight.
You'll also find some fun mechanics here–the Black Oak is one of the center pieces in the battle for the Realm of Life. Check it out below.