The first of the Fallout RPGs from Modiphius is out. This one adds RPG elements to the skirmishes of Fallout: Wasteland Warfare. Here's what we think!
Fallout Wasteland Warfare's new RPG expansion is the first of two planned Fallout RPGs from Modiphius. As you might have inferred from the name, it adds the framework of a roleplaying game to the miniatures-based-skirmish game of Wasteland Warfare. It improves on the existing campaign system, encouraging players to create their own specialized characters and tell grand stories as they carry out missions–and it is such an interesting puzzle to digest.
Because on the one hand, this is very much still a miniatures game. All the rules are based around the way the skirmish game works. Players don't create characters whole-cloth, but rather start with an archetype that's based around a very specific mini and accompanying card. These determine what sorts of actions you'll take in the game, and by and large these things are carried out in the framework of miniatures combat. From one angle, it feels a lot like finding a system for playing through the story missions of a game like Starcraft, or maybe like a more narrative-focused X-COM; the gameplay is centered around tactical miniatures combat first and foremost–but equally as important in the system's eye is roleplaying.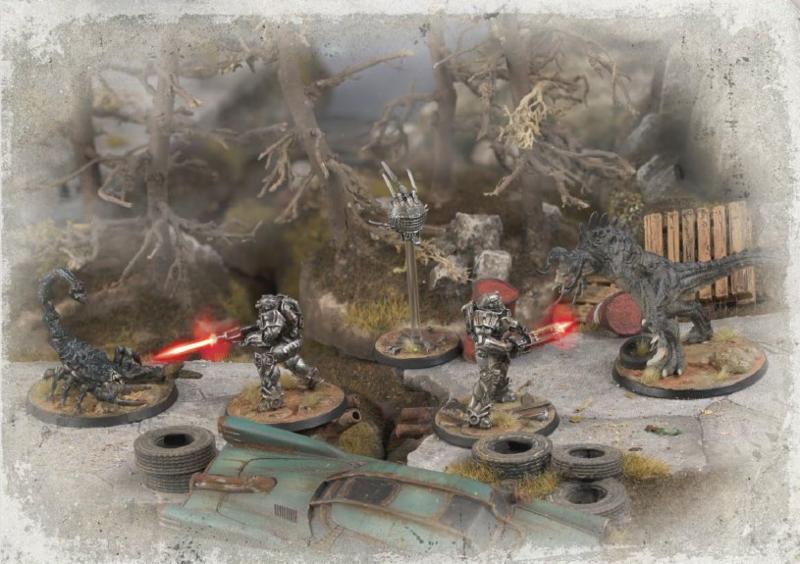 And that's where it gets interesting. Because on the other hand, this is very much how roleplaying games began their life. The protoplasmic games that would coalesce into what we recognize as Dungeons & Dragons started off as wargames. Chainmail lasted a while, and was basically like a medieval version of what we're looking at today. And yet Modiphius' interpretation is much more nuanced here. Players will find their typical Wasteland Warfare cards embellished with heroic attributes and icons, they'll gain access to certain skills that make them stand out and help add some personality to the archetypes.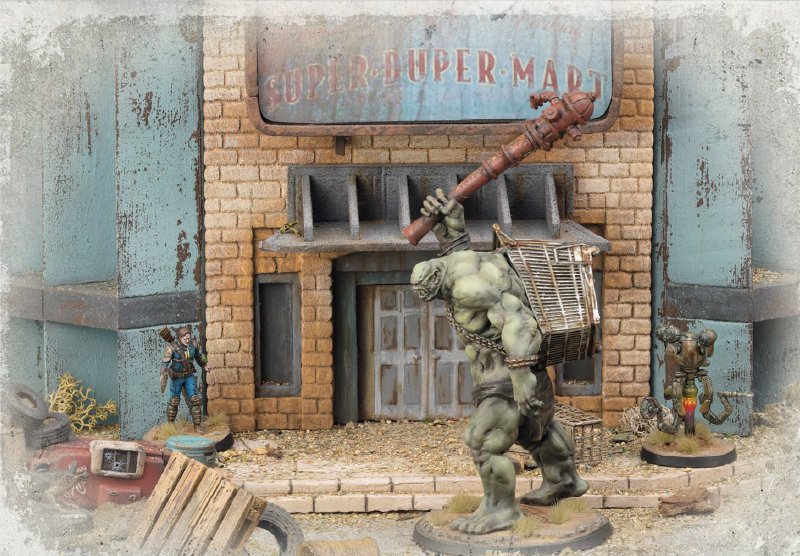 Everything in Wasteland Warfare has a place in the Roleplaying expansion, to its credit. But the roleplaying game doesn't attempt to go beyond what's already there, so there are a few artificial limits on what you can manage in the game. If you're looking for a good comparison, imagine if there were more of a narrative focus on something like Kill Team and you're in the right ballpark.
But where the game really shines is in its creation tools. If you're looking to create a scenario for Fallout Wasteland Warfare, the RPG expansion has some great guidelines for you. Learn how to populate a scenario map, how to balance encounters around terrain, and still how to have player choice make a more meaningful actions in and out of combat.  Though much of the game is focused on combat missions.
In the sample adventure, for instance, players can choose between two paths–one which ostensibly offers a plethora of roleplaying and social encounters, and the other which is all about skirmishes all day. But even the "social" path results in fighting stingwings, molerats, and more.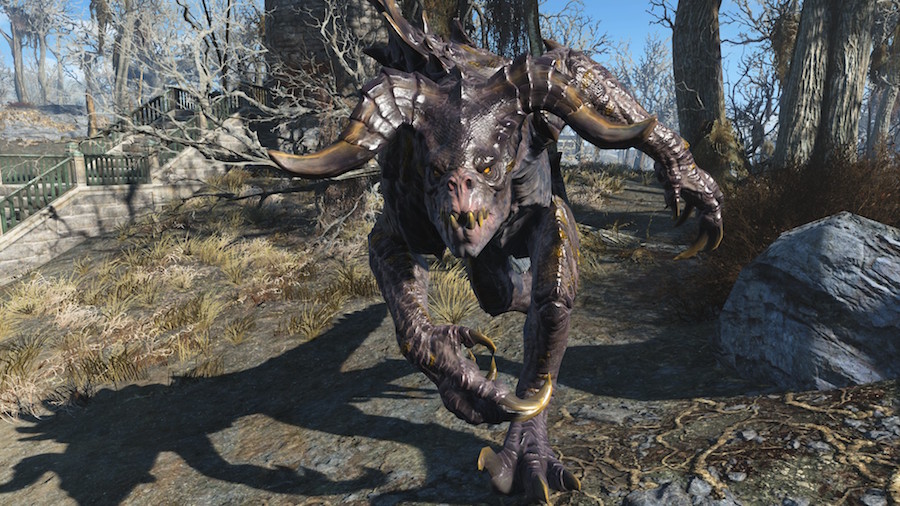 The real question though is, should you try it? I think so. This game feels very satisfying. It does exactly what it sets out to do, and delivers that delicious missing link between something like X-COM and a party-based CRPG like Baldur's Gate or Neverwinter Nights. It's the game I've been wanting for a while–enough crunchy tacticalness to provide satisfaction for even the most die-hard wargamer, and yet enough nuance to let character and personal drama shine through as driving factors in the game.
via Modiphius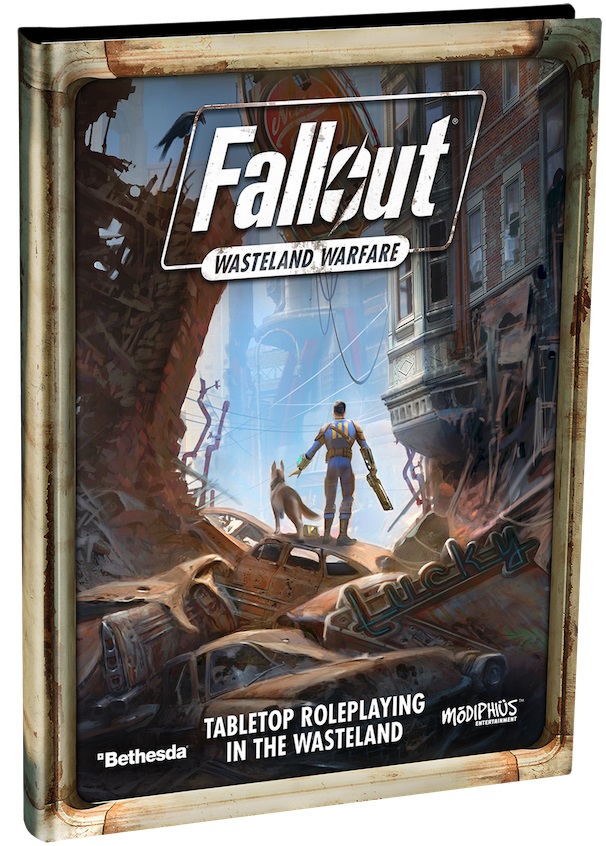 Designed for 1 Gamemaster and up to 6 players, aged 14 and up.
The 
Fallout: Wasteland Warfare
 roleplaying game builds on the narrative wargame​ experience of the tabletop miniatures game and will include new rules for character creation and creating adventures in the wasteland.  
Delve into abandoned Vaults, ruined cities, strange facilities, and antiquated military bases. Encounter Super Mutants, Raiders, Survivors, Vault Dwellers, the Brotherhood of Steel, the Institute and the Enclave, and many more! Will you roam wide and far, or build up and protect your settlement? For those who want to create your own unique characters or use the faction based Archetype cards to start your own hero and see them grow from adventure to adventure.
Complete rules for tabletop roleplaying in the wasteland, based on the popular 

Fallout: Wasteland Warfare 

miniatures game.

Full rules for character creation, archetypes and original player ideas alongside existing characters from the 

Fallout

Packed with lots of full colour photographic scenes of the Fallout: Wasteland Warfare range to inspire your adventures!

Interact with familiar characters and creatures drawn from the world of

Background on the locations and factions that players can encounter.

3 free adventures in a linked campaign or for use as one-shot missions to support GM's

Guidance for players to build their settlement as a base of operations

Advice and tools to help GM's create and run exciting new adventures in the 

Fallout

World
Happy Adventuring!