The Rise of Cobra and Retaliation were campy romps that failed both critically and with audiences, but that isn't stopping Hasbro and Paramount from making more.
The Snake-Eyes solo movie is being written by Evan Spiliotopoulos (Beauty and the Beast, The Huntsman: Winter's War); with Robert Schwentke (Divergent franchise, R.I.P.D.) in the director's chair. No word on story, but there's some hope in fan groups that it twill include Larry Hama's Silent Interlude comic book plot that followed the silent character on a single man assault of Destro's castle. It's scheduled to hit theaters October 16, 2020.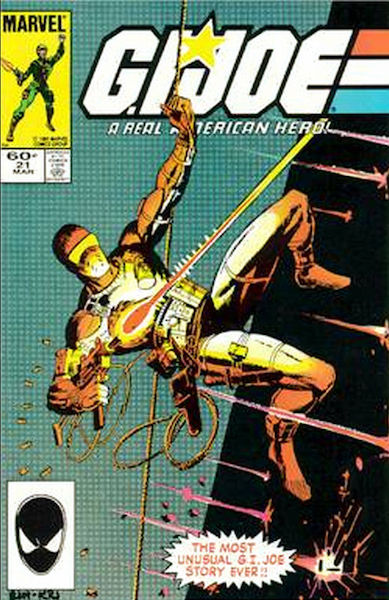 Josh Applebaum and Andre Namec (the pair wrote the most recent Teenage Mutant Ninja Turtles movie and Mission: Impossible: Ghost Protocol,  and both worked on Alias) are working on the script for the unnamed ensemble movie. Not much else has been said, but it's been confirmed that Chuckles is currently included in the story.
Who the heck is Chuckles, you ask? Chuckles aka Philip M. Provost joined the G.I. Joe team around the time when Magnum PI was popular and Hawaii 5-0 was still a thing in pop culture. He's an undercover agent with a PI background that takes on cases no one else wants to bother with. Chuckles is able to get information out of his marks with charm and a warm sense of humor. His fig hit the market in 1987 – he's a got the surfer with a loud shirt thing going for him, but no Tom Selleck mustache.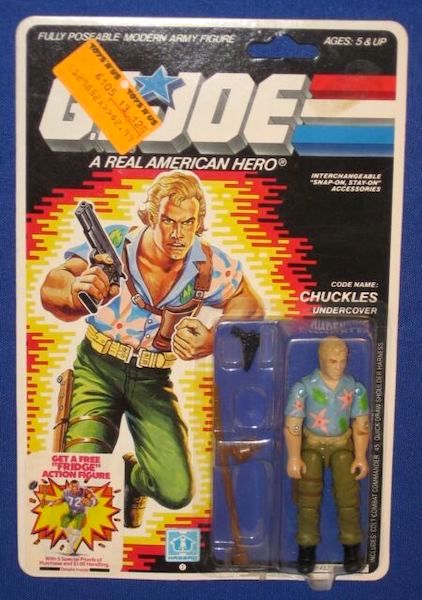 Paramount is working with Hasbro on several other projects centered around the toy company's product lines. In the next couple of years, we'll see Micronauts (based on the '70s Mego/Takara spaceman line that included robots and future men, set to release October 2020), the Dungeons & Dragons movie (set for November 2021), plus more Power Rangers and Transformers projects on the big screen.
The franchise film wars will continue ad infinitum.