Not one, not two, but an entire horde of Sisters. So, so many sisters. Sisters on Staircases. In San Diego. At Wedding Ceremonies. Check out this week's cosplay gallery, full of your favorite ladies of pain (and symmetrical bob haircuts). We're featuring the work of Shawn Thorsson and his troupe of fierce lady cosplayers.
If you've been paying attention to the 40k Cosplay scene lately… or, hell, even if you HAVEN'T been, odds are you've seen Sisters. Many of them. Oh, so many of them. At cons, in parades, and at Maker Faires. Today we're bringing you the best set of coordinated cosplayers I've seen in a long time. Shawn Thorsson of TandAWorkshop led the build. His assistant Rachel Vanderpool did most of the sewing as well as assisting with the fabrication of much of the armor. Makeup was by Amanda Thorsson.
The Models
Shawnon Kaiser, Alicia Cordova, Daniella Blades, Danielle Yuan, Mallory Cole, Anna Van Zuuk, Amanda Thorsson, Madison LeRoux, Madi Lamont, Sarah Pugliaresi, Sierra Haworth, Samantha Verbeck, Jennifer Ferrando, Laura Randolph, Rachel Vanderpool, and Freddy Schramm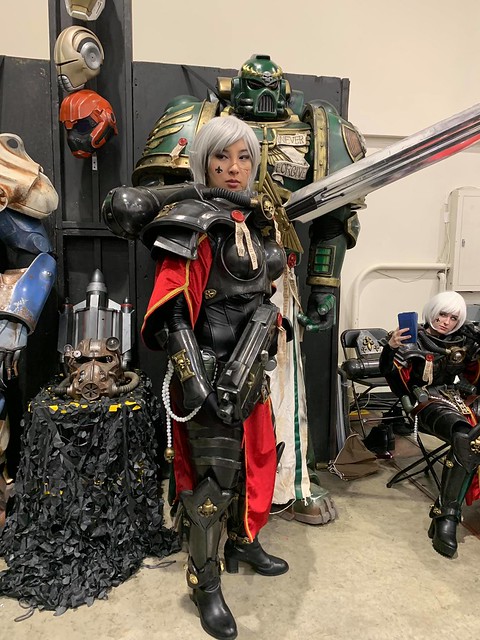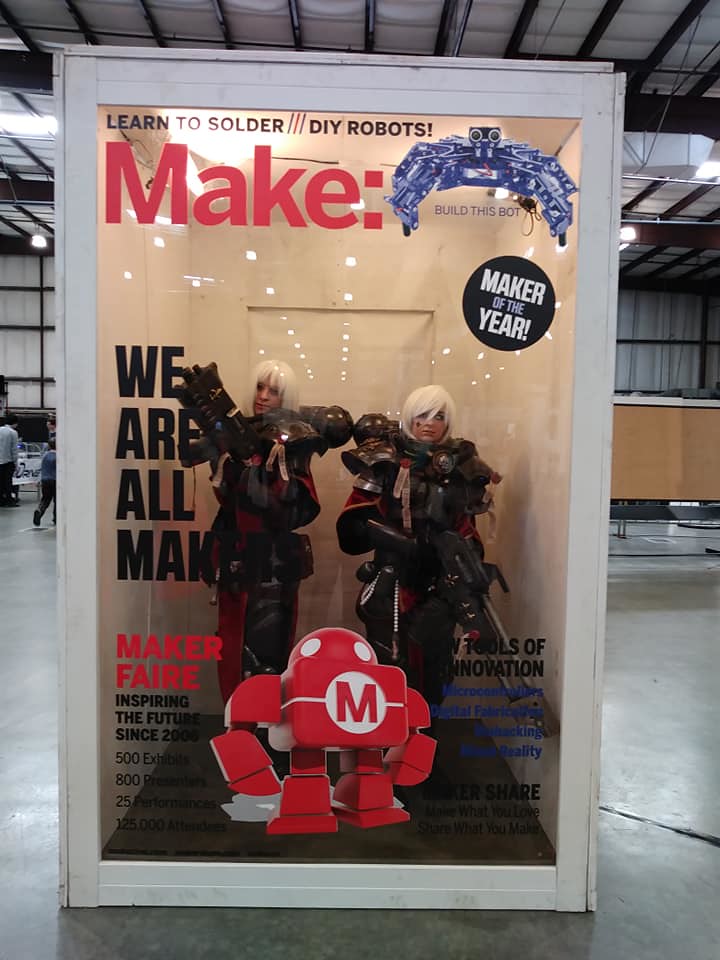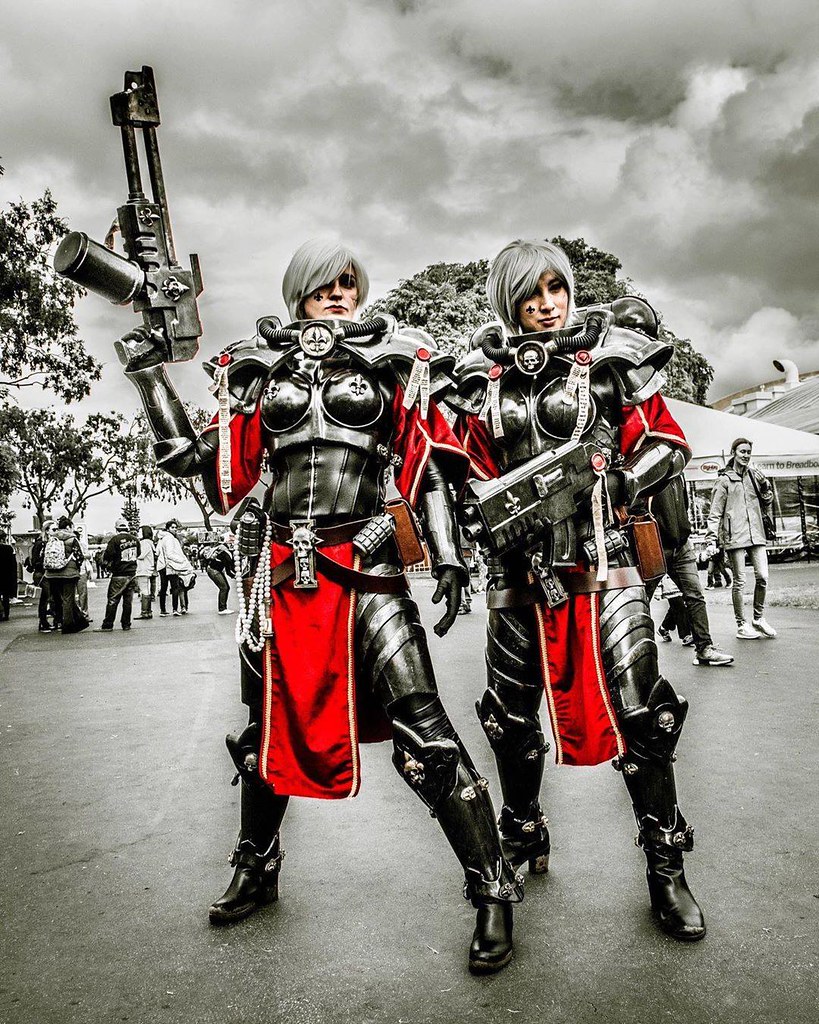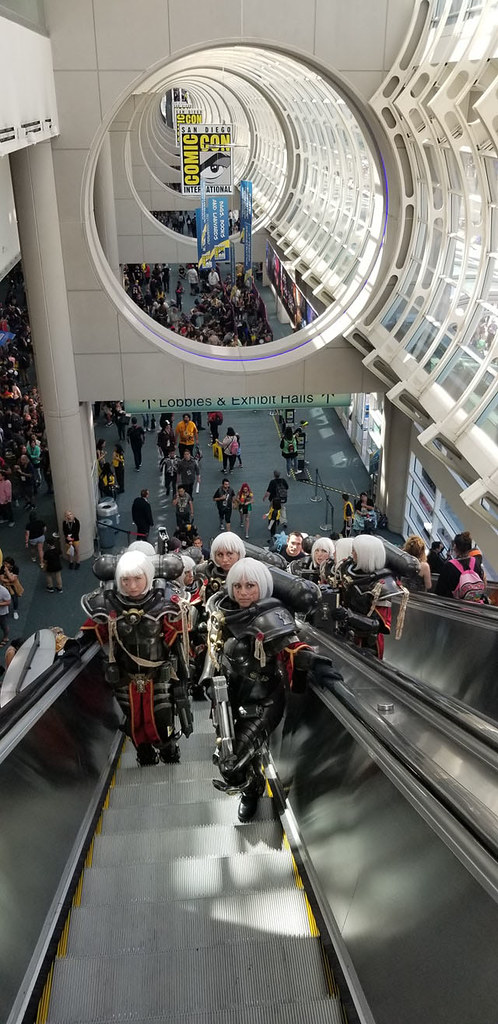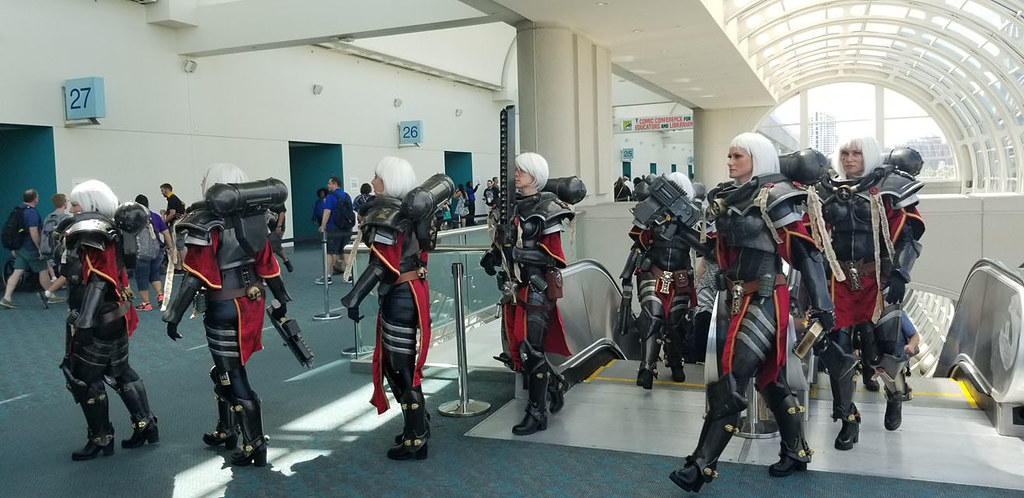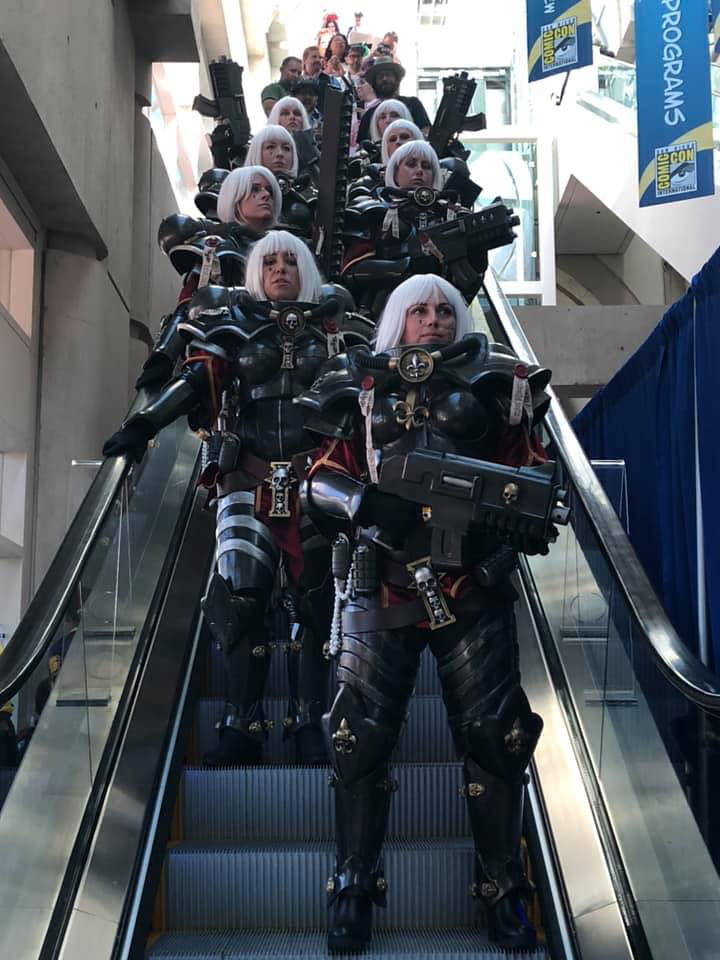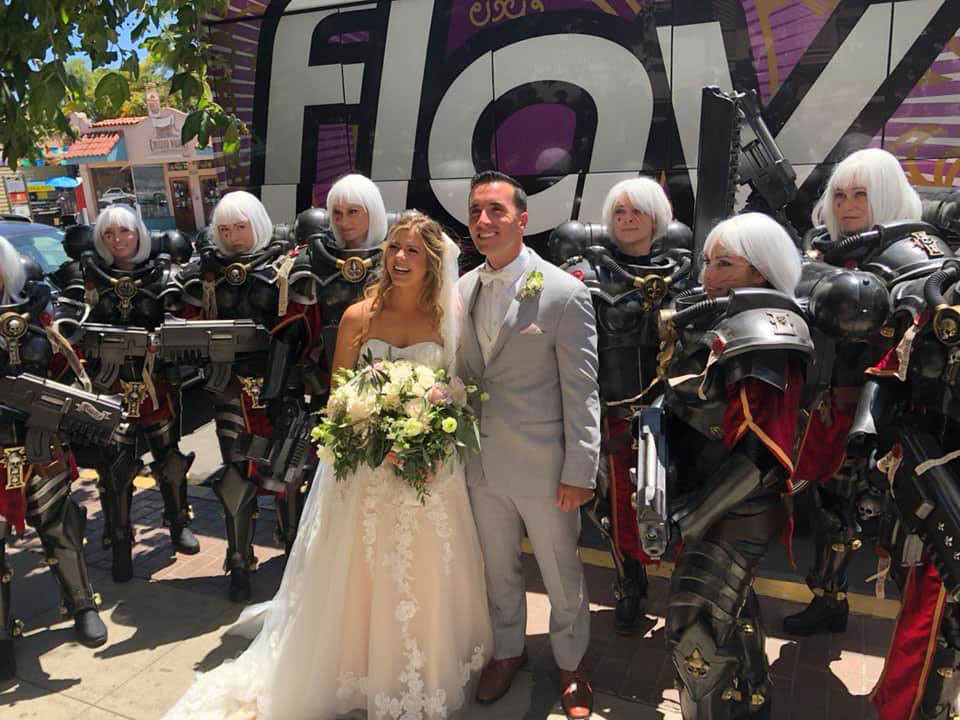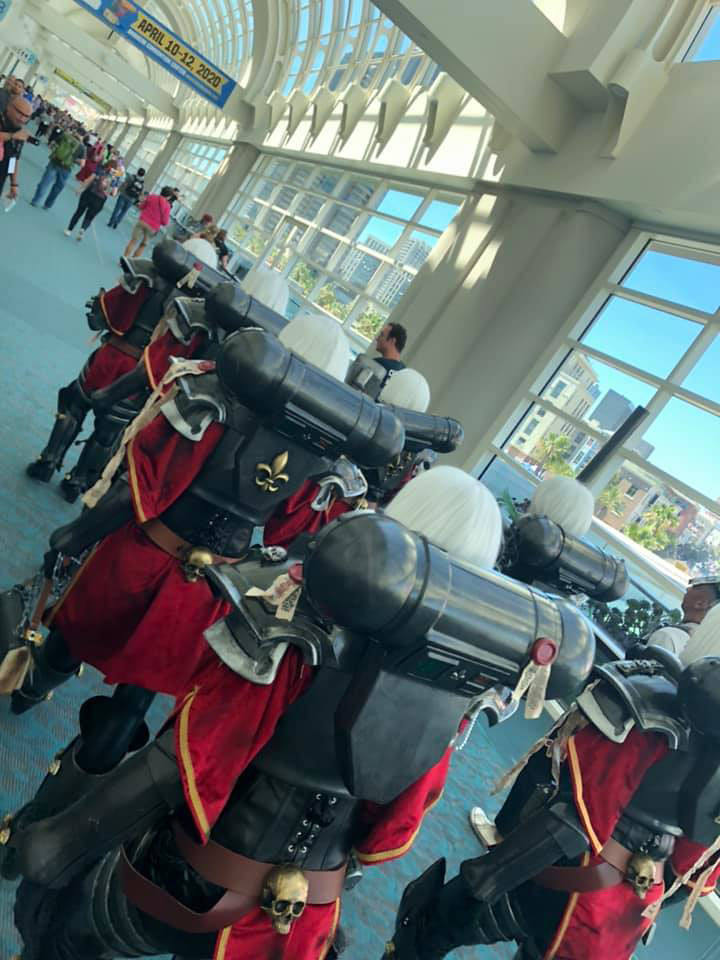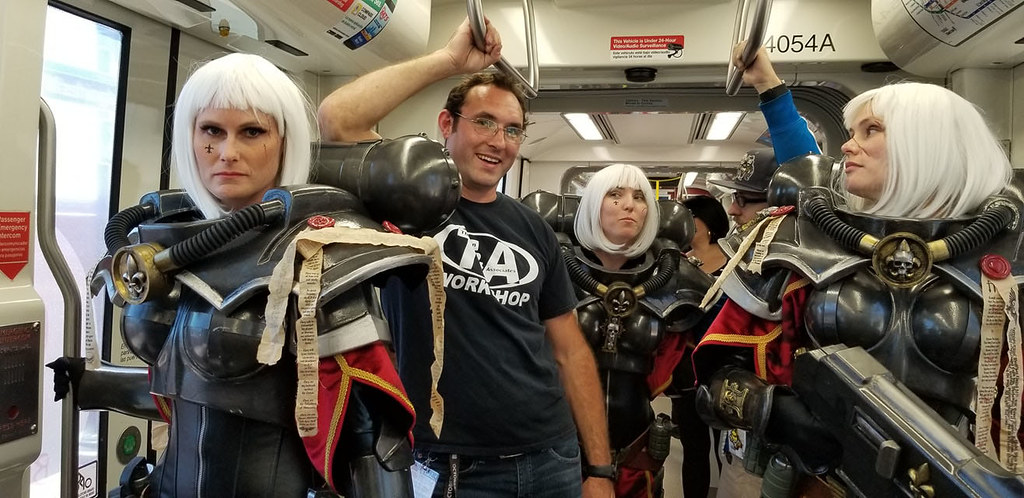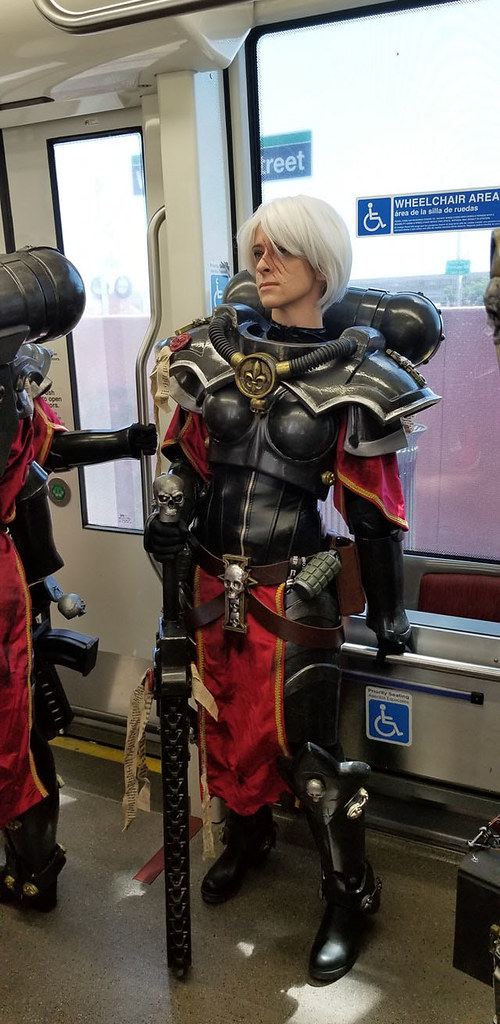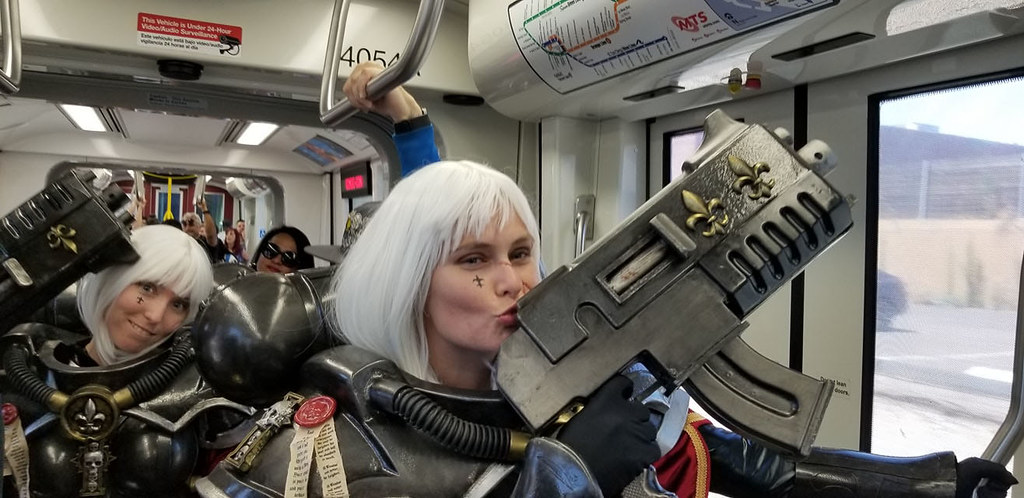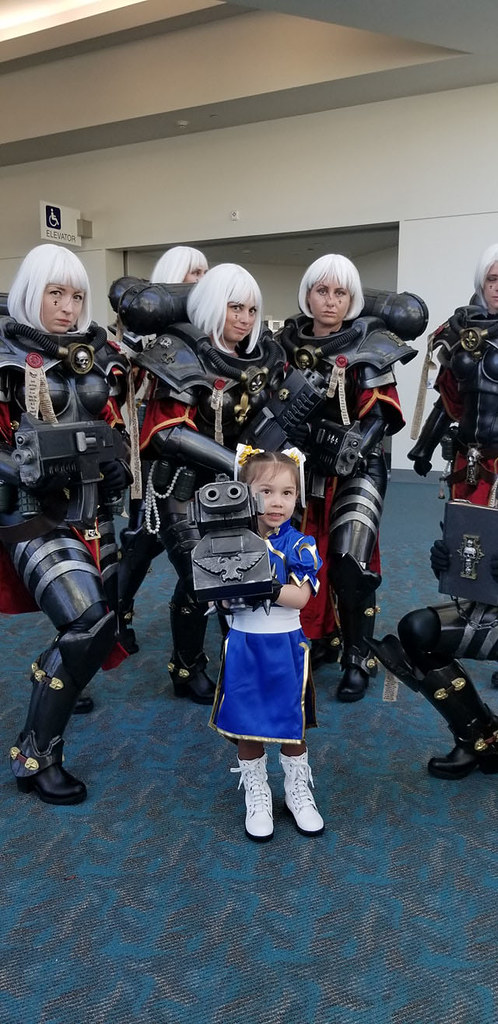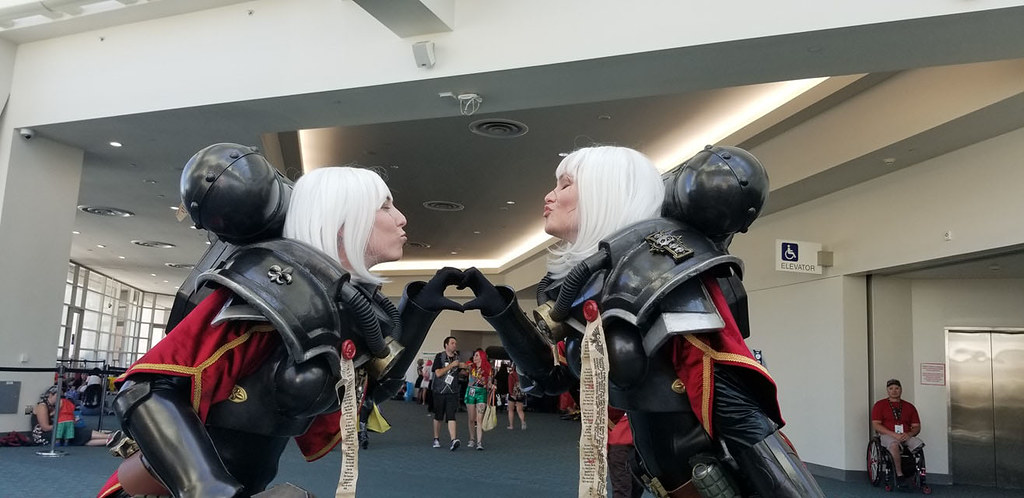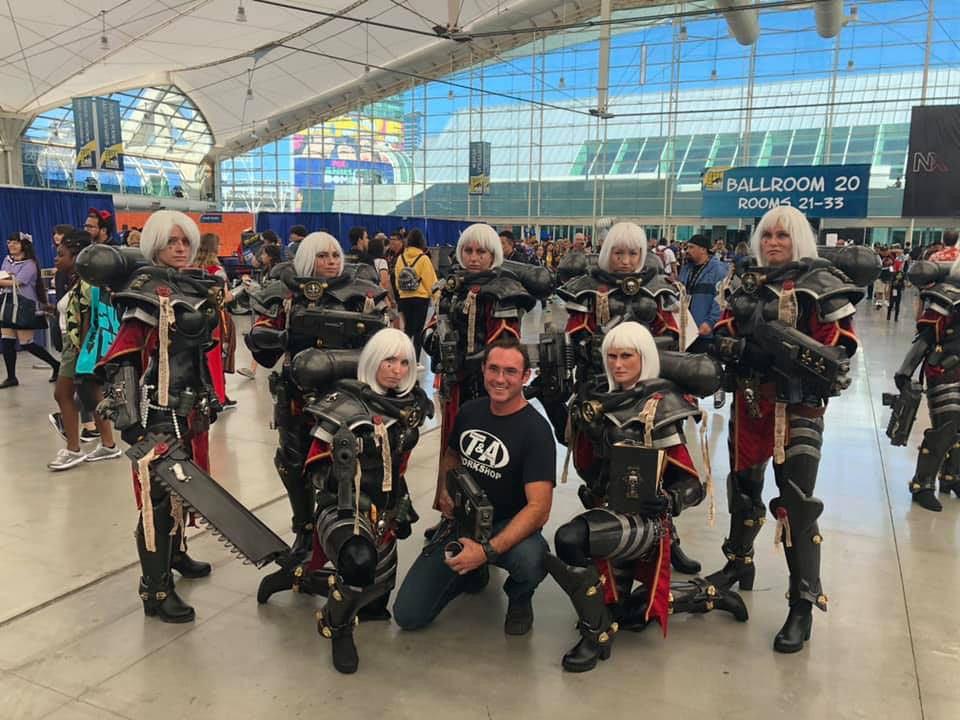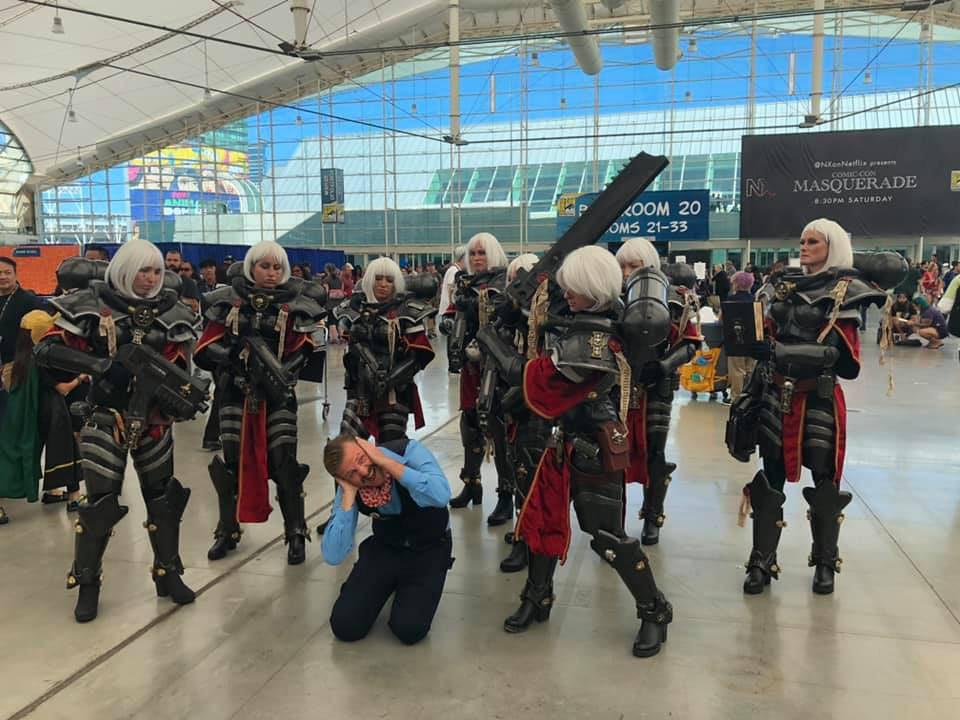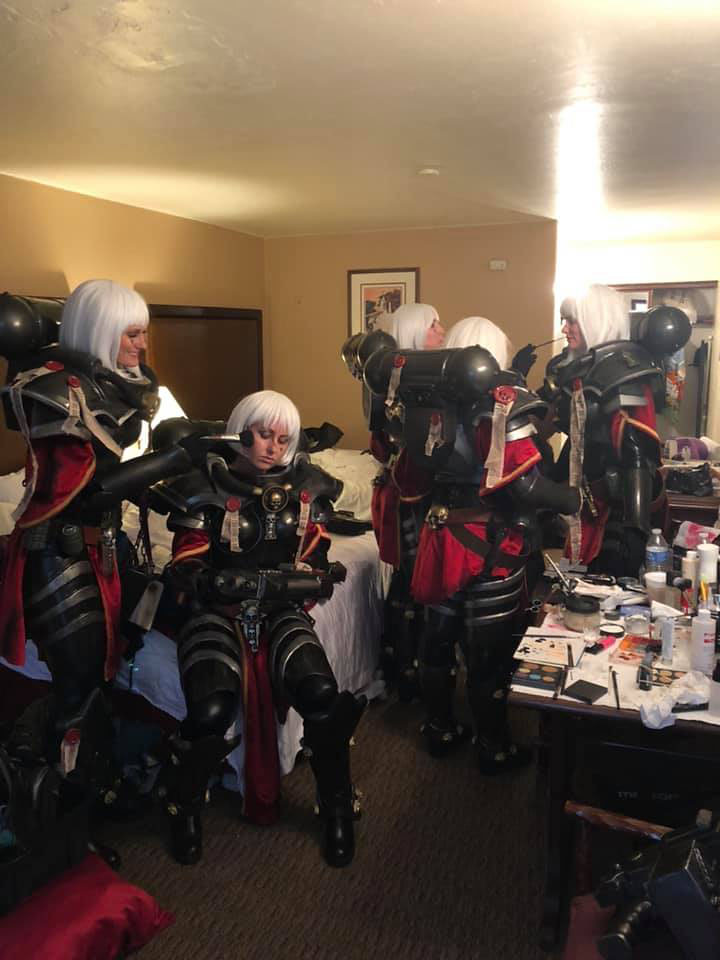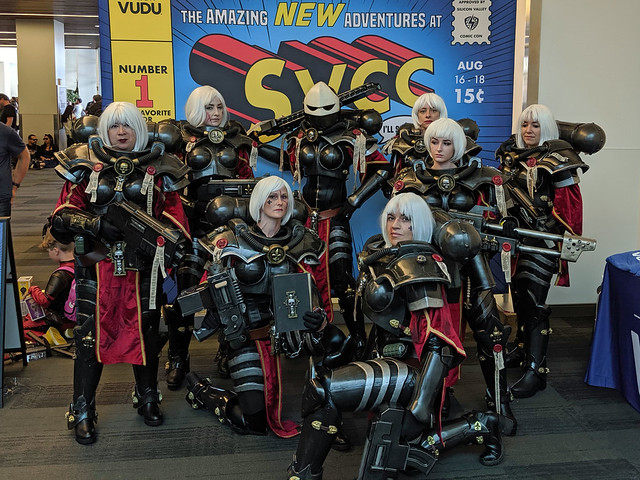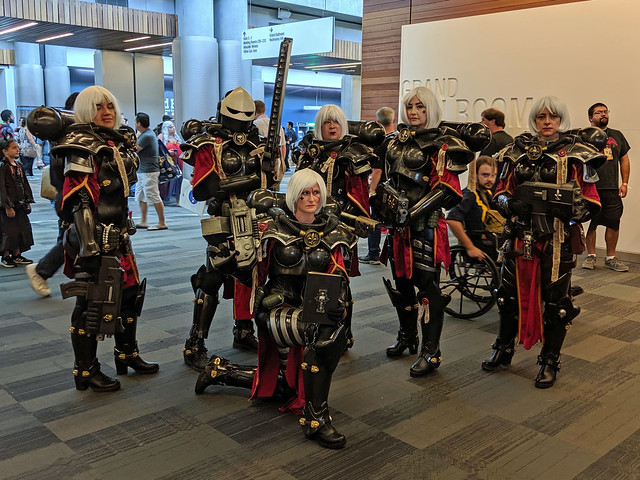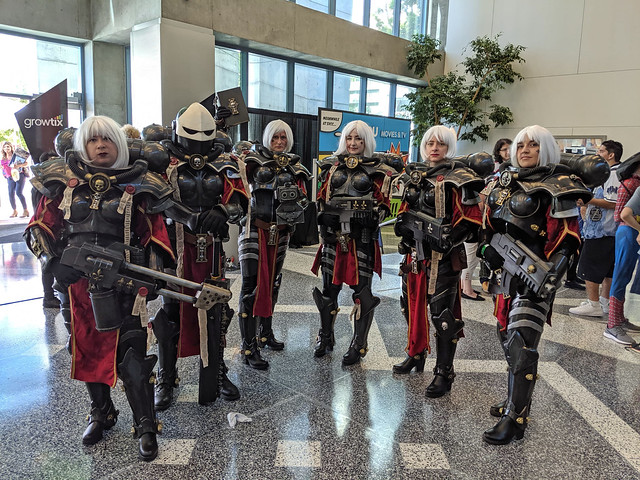 More about the Creator
Shawn Thorsson
I wrote a book!  Get yours here: LINK
Interested in my other projects?  I'm on the internet!  Check out: 
TandAWorkshop.com
.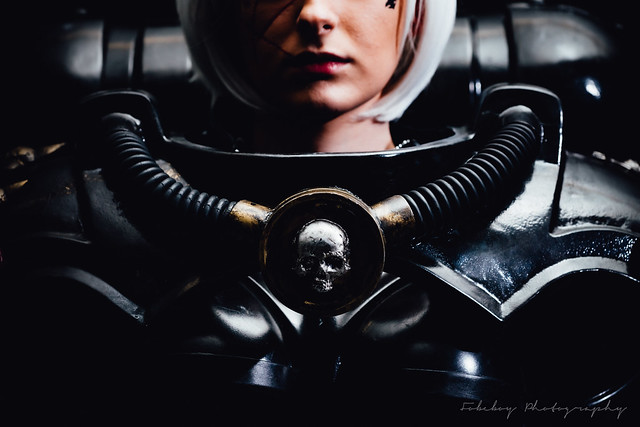 ~Join us next week for more Cosplay Coverage~
Have a Cosplay question you would like Mayhem's Muse to answer?  Know a Cosplayer you'd like to see featured? Send an email here!