We're list building with Sergeant Titanica and heading straight to jank town. Can we push the idea of high speed to its limit in our Protectors force?!?!
Since the release of Sergeant Titanica at Gencon I've been trying to figure out an interesting list idea for this Protectors Monster. She's not obviously powerful, but there are a lot of little things I like about her.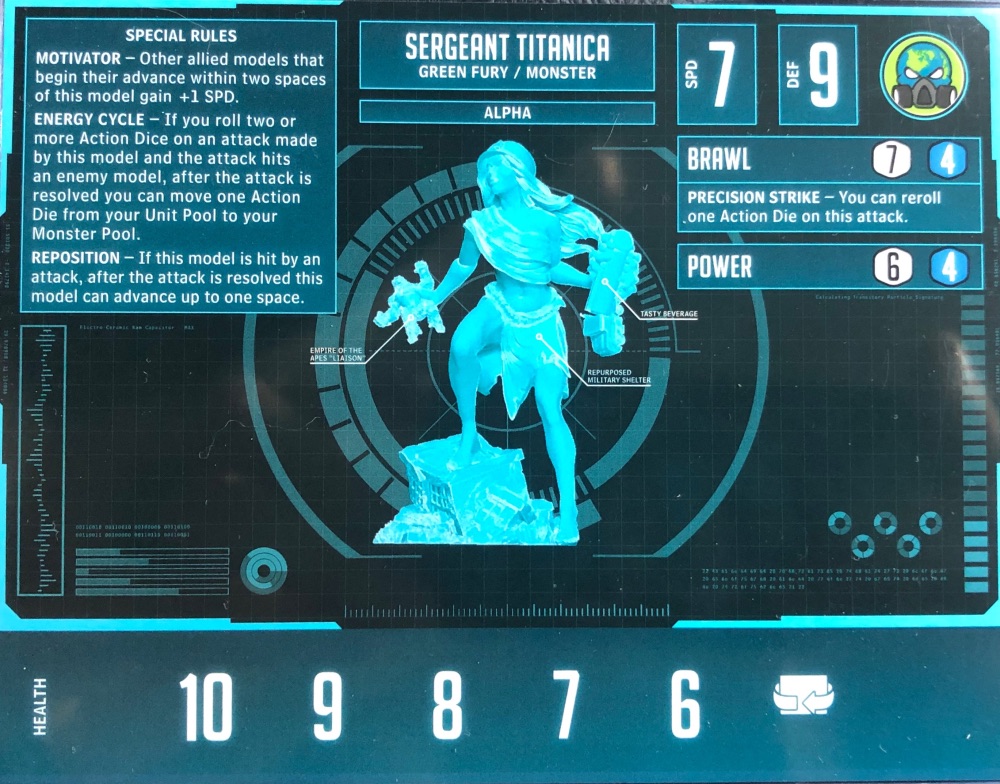 Hyper Form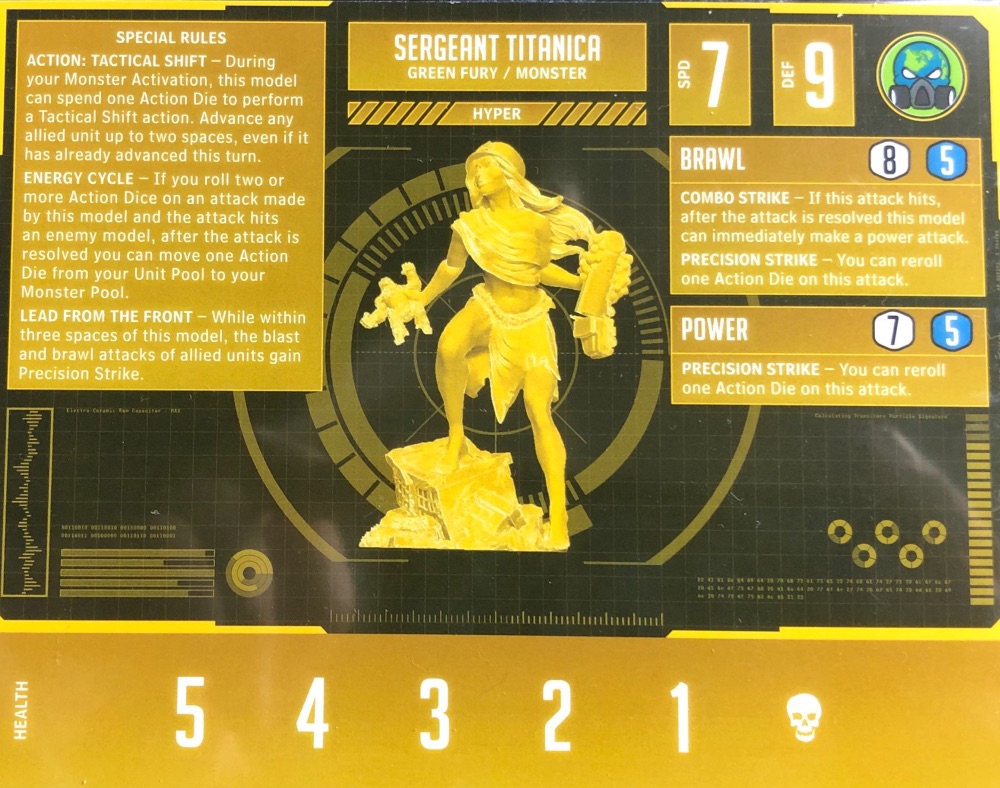 In this case, SPD 7, Motivator and DEF 9 seems like a good core list concept. It got me thinking about a list that could abuse SPD to harass the enemy power base and then rely on high DEF to force my opponent into taking 'bad' rolls.
Well, it just so happens that a few weeks ago at an event here in Austin, a fellow player (Hi Hunter!) shared a very intriguing building idea with me. I think it fits the spirit of this list perfectly, here are the important buildings.
Mount Terra x2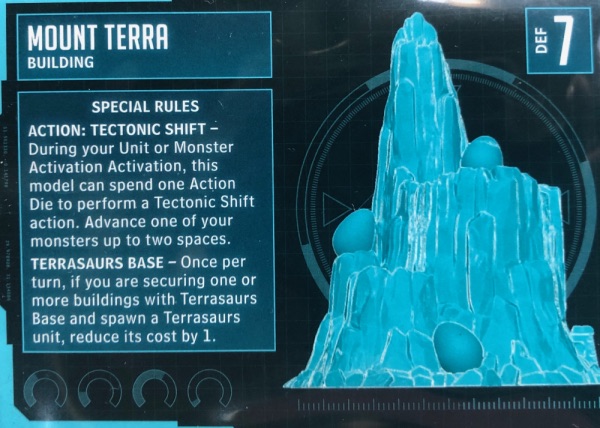 This is the key building and for this plan, we'll need two of them. The Tectonic Shift action lets you move a Monster up to 2 spaces, it's important to note that this can be done during both a Unit and Monster turn. Our plan is to use Tectonic Shift twice each turn!
But it's not as easy as just bringing two of this building. Don't forget the action rules state you can only use each Action once per turn, so we're going to need something else…

Statue of Liberty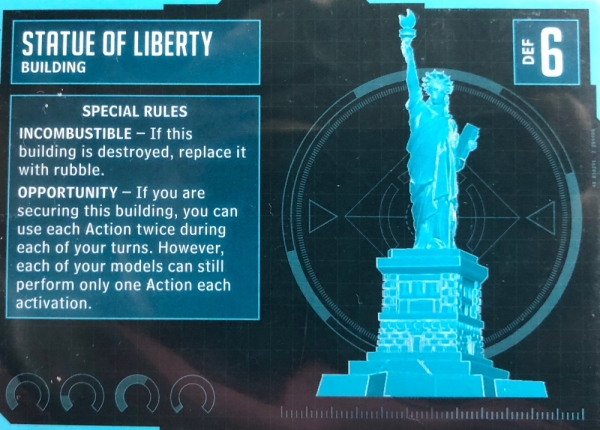 This is the secret sauce that will let us use the Tectonic Shift action twice during our turn. This is also why we need a second Mount Terra. While we can use the same action twice, this doesn't remove the restriction that it has to be a different model each action.
Industrial Complex – Optional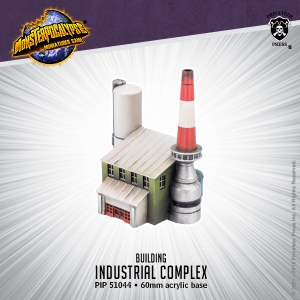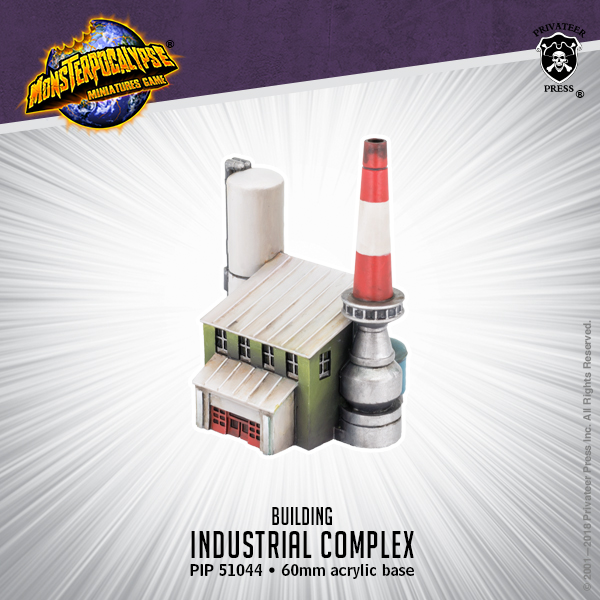 Nothing fancy going on here, the Industrial Complex simply grants all our models +1 SPD which is perfect. However it's going to be hard to secure this on turn 1 and still have enough white dice to Tectonic Shift.
The Master Plan
This plan requires us to secure the 3 buildings listed above; 2 Mount Terra's, Statue of Liberty and if we can the Industrial Complex. With the buildings secured we can double Tectonic Shift for the cost of 2 Action dice every turn, Monster or Unit, thanks to the Statue of Liberty's Opportunity rule. That's a truckload of extra movement; 4 spaces(with 2 diagonals) will rocket your Monsters across the board and provide a ton of mobility throughout the game.
On top of all that we have +1 SPD from the Industrial Complex and potential additional +1 SPD from Sgt. Titanica's Motivator rule!
Monster Pairing
So we've got our SPD enhancing buildings, who should we pair with Titanica? I think this idea would work with a wide range of Monsters, but two of them come to mind. If we're sticking with the concept of high SPD and DEF, Zor-Maxim makes a great partner. That gives 2 Monsters with a base SPD 7 and DEF 9. With Motivator the Industrial Complex and double Tectonic Shifts Zor-Maxim can move 13 spaces before needing to buy steps!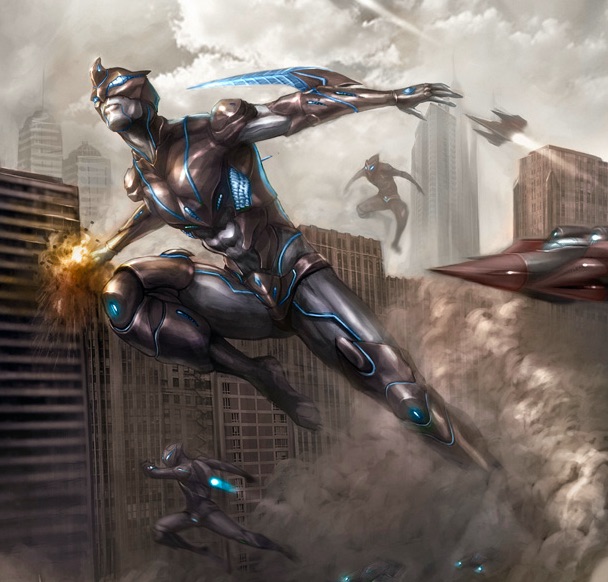 Another solid choice would be Terra Khan. Khan brings a SPD boost to units and in Hyper Form goes to a base SPD of 8! Plus Sergeant Titanica's Hyper Form allows her to move units during a Monster turn which is perfect for setting up Terra Khan's Feeding Frenzy rule to do Super Damage. We're also already bringing 2x Mount Terra so we might as well bring some dinos along for the ride!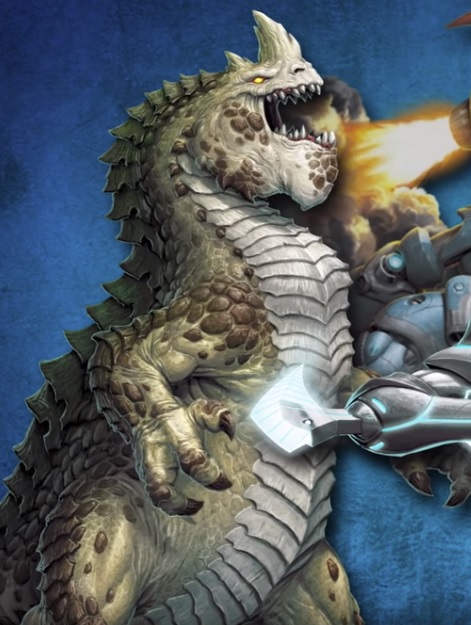 One Last Thing –  Double Repairs
The Opportunity rule on Lady Liberty is the key to our double shifting plan to work, but it also has some other good applications. With 2 Repair Trucks in your list, you can do 2 Repair actions each Unit turn. This is super helpful for bringing back Mount Terra's if your opponent takes one out. The Statue of Liberty is Incombustible, so if it gets taken out you can easily bring it back to keep the double-action train rolling.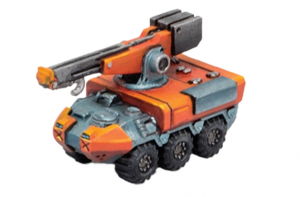 Wrap Up
That makes the core of our list the following,
Sergeant Titanica
Zor-Maxim/Terra Khan
2x Mount Terra
Statue of Liberty
Industrial Complex
2x Repair Trucks
From there you can fill out whatever units and buildings you see fit and give it a try. You also have the option of swapping one Mount Terra for the new UCI Industries building.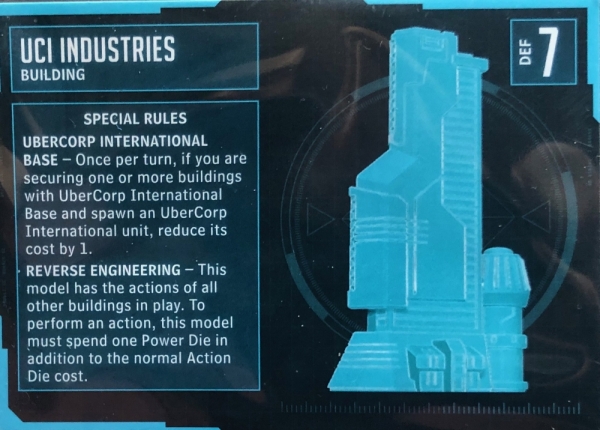 This gives you access to the 2nd Tectonic Shift action, but at the cost of a Power die. This also means you won't be able to double shift the very first unit turn of the game as you won't have any Power dice. If you don't want to buy a second Mount Terra this is a great option, or if you just want the flexibility of having other actions available.
Obviously, a plan like this comes with a cost. In this case, giving up all the usual buildings you might normally take. Re-rolls, discounts, extra RNG for your guns are all super valuable. You'll have to decide for yourself if the jankiness of the double Tectonic Shift is worth it.
What do you think of Sergeant Titanica? Do you think this list idea would work well?