The next starter box for The Other Side will have the Guild and the Court of Two face off – like in the Scars That Teach story. Take a look at what the Guild Mages are bringing to the battle.
In the Starter Box, in addition to the Gatling Gunners (previewed in a previous Waldo's Weekly), players will also have access to a unit of 3 Guild Mages. At a cost of 6 Scrip, these authoritarian sorcerers are going to wreak havoc on the opponent in ways that they might not expect. Yes, the Guild Mages are going to be dealing out magical attacks in the form of Elemental Blasts (and when in Glory, the Trigger on that Action is particularly explosive), but that's not the only trick up their sleeves (despite the fact that they're not actually wearing sleeves).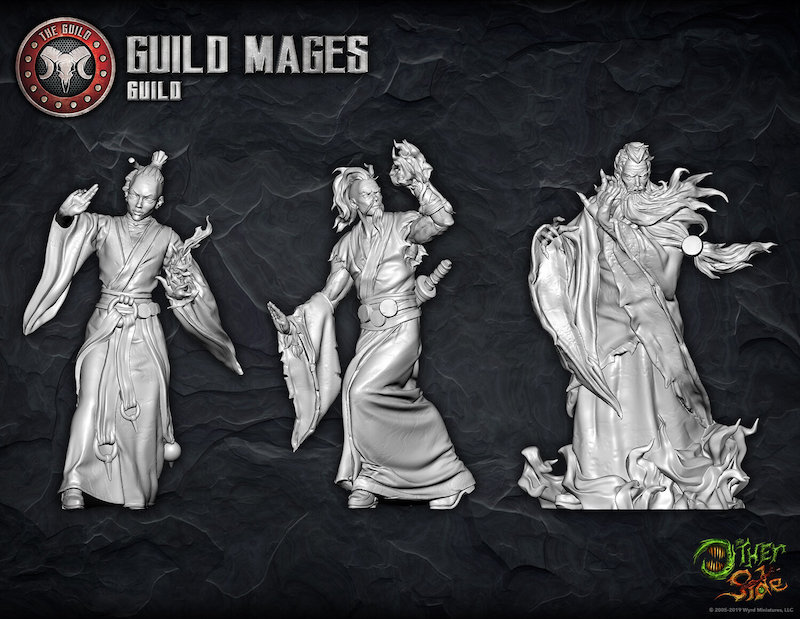 It isn't their Soulstone Defenses or card draw shenanigans that make them worthwhile on the table (though they certainly don't hurt); it's the Rule of Law, which is one of the few Objective Marker manipulating Actions in the game. Repositioning an Objective Marker from the Centerline in a Scavenge Operation can be a huge point swing with a single Morale Action.
The Guild is also getting  a new Allegiance card
that has some very unique abilities  – read about it here!