With the new Space Marines book out there kicking butt all over the meta, once great units have really dropped off the map. Who took a nosedive? Take a look!
Six Months ago the Warhammer 40k competitive meta looked very different there were some big hitters that were out and on the prowl causing mass destruction on the tabletop. But fast-forward to now the tabletop tides have shifted yet again and Space Marines are on the top of the food chain. So who did they step on along the way? The following units.
Now some of these units probably did deserve to get crushed back down to reality but others might not of ever really gotten to take off. Between Space Marines and other re-balancing effects (FAQs/Nerfs/Rules Reprints/etc.) they are certainly not what or where they might of thought they would be earlier this year. The times, they are a-changin.
Lord Discordant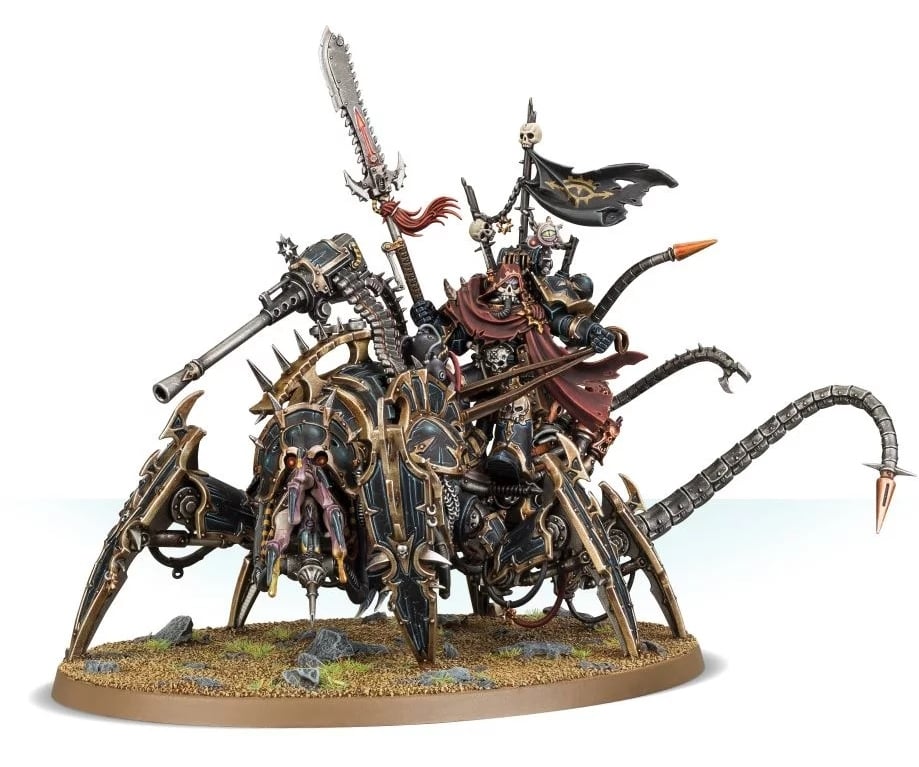 The Lord Discordant was a bright spot in the Chaos Releases. He could do a MASSIVE amount of damage to both infantry and Knights. Goatboy was all-in for this badboy. Back in August we ran a breakdown from TFG radio praising the awesomeness of this unit. But that was before the Marines hit. And boy, how they HIT. While the Lord Discordant is still a scary unit to deal with, the fact is that Space Marines CAN deal with it. If you're playing a Chaos List, you might still want to look at this as an option, but don't expect it to walk hard all over the competition like it used to.
Castellan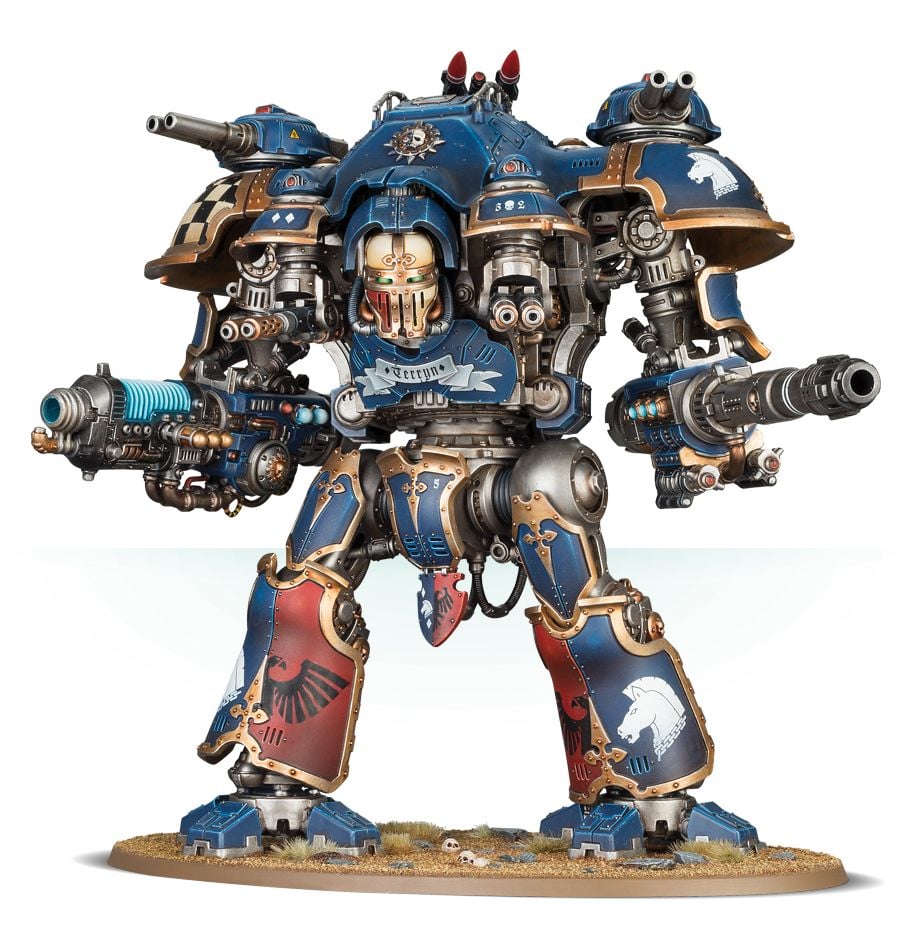 I'm sure there are LOTS of folks that are glad to see that the Castellan got hit with a counter-strike. But there are probably an equal number of folks that are just as irked to see it go – those are probably the folks that actually used them. Are Knights good for the game? Bad for the game? Well, the results speak for themselves. A once DOMINATE option has been knocked down a peg or three thanks to the Space Marines arrival. Between the Repulsor Executioner, Smash Captains, and your personal flavor of Space Marine, the Castellan isn't the auto-include powerhouse it once was. Darn.
Dark Reapers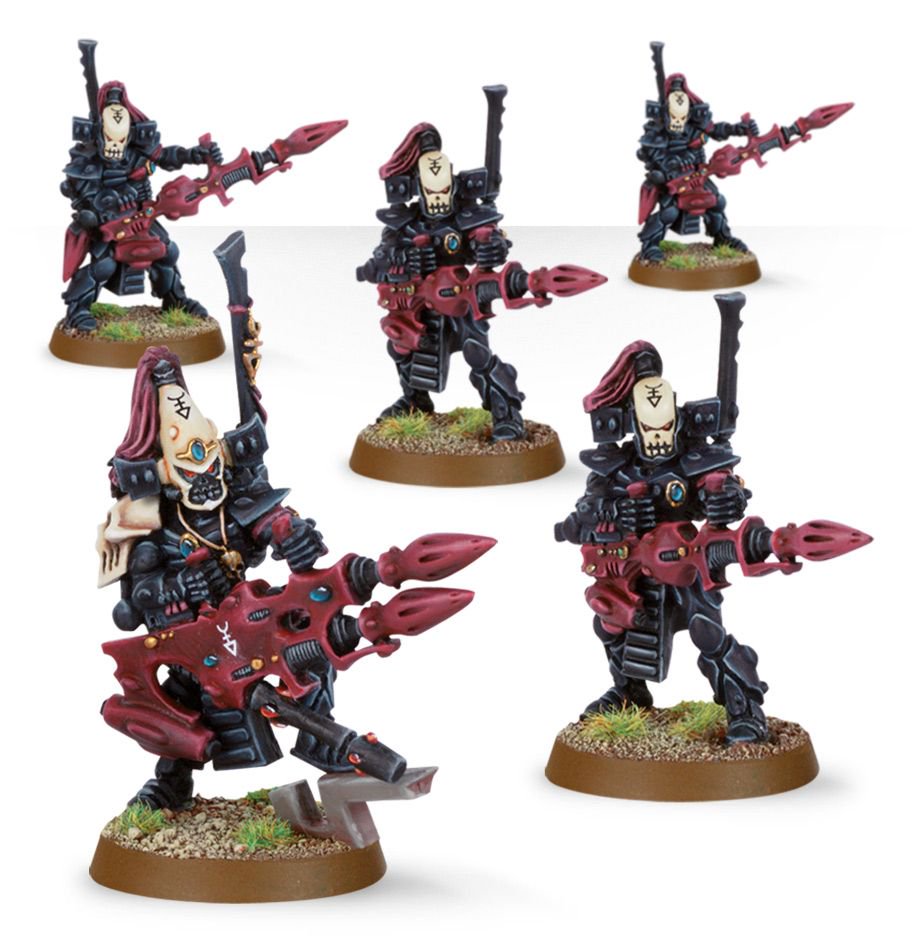 Oh man – there was a moment in time when Dark Reapers were all the rage. These badboys were all over the tabletop launching death across the board, sometimes an obscene number of times per turn. There wasn't anything that could withstand their onslaught – so where did they go and what the heck happened? They fell victim to an indirect Nerf Bat Strike. The target of that strike (who is next on the list) lost a lot of her mojo and that caused the Dark Reapers to fade away. While they might still be deadly they aren't anywhere near as popular as they once were.
Yvraine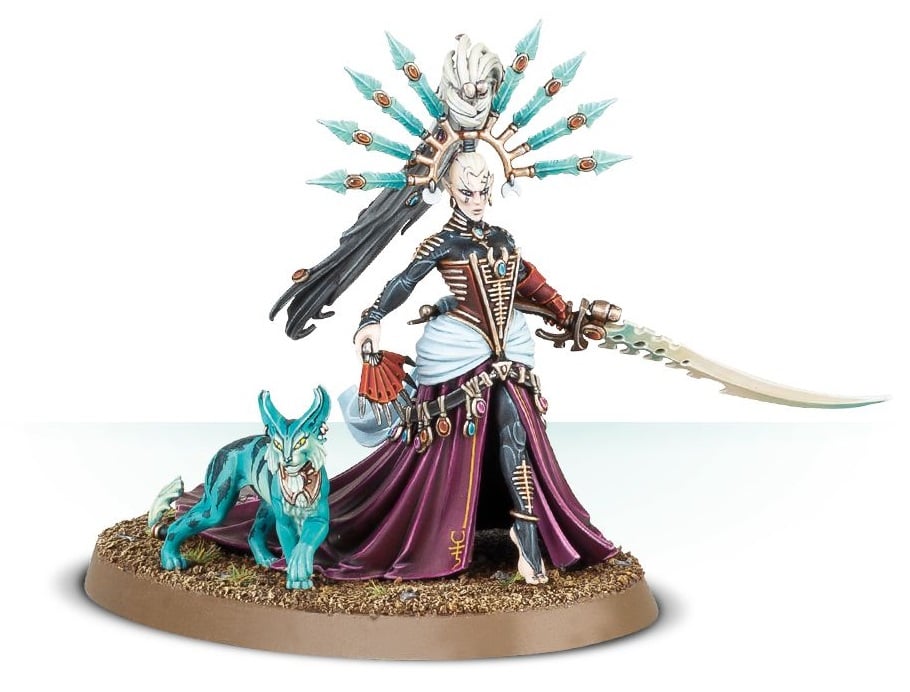 Oof. What happened to the Emissary of Ynnead? I'll tell you exactly what it was – between the changes to her Psychic Power options and the White Dwarf Rules "Update" she took a hard, hard dive. Can you still make her work on the tabletop? Sure. But the Ynnari Army isn't anywhere near the power level or popularity it once was. I'm sure there are folks out there who will still swear by the Ynnari. Good for them! Play what you like and take pride in bucking those trends. That still doesn't change the fact that the Ynnari and Yvraine got nerfed.
Genestealer Cult (The Entire Army)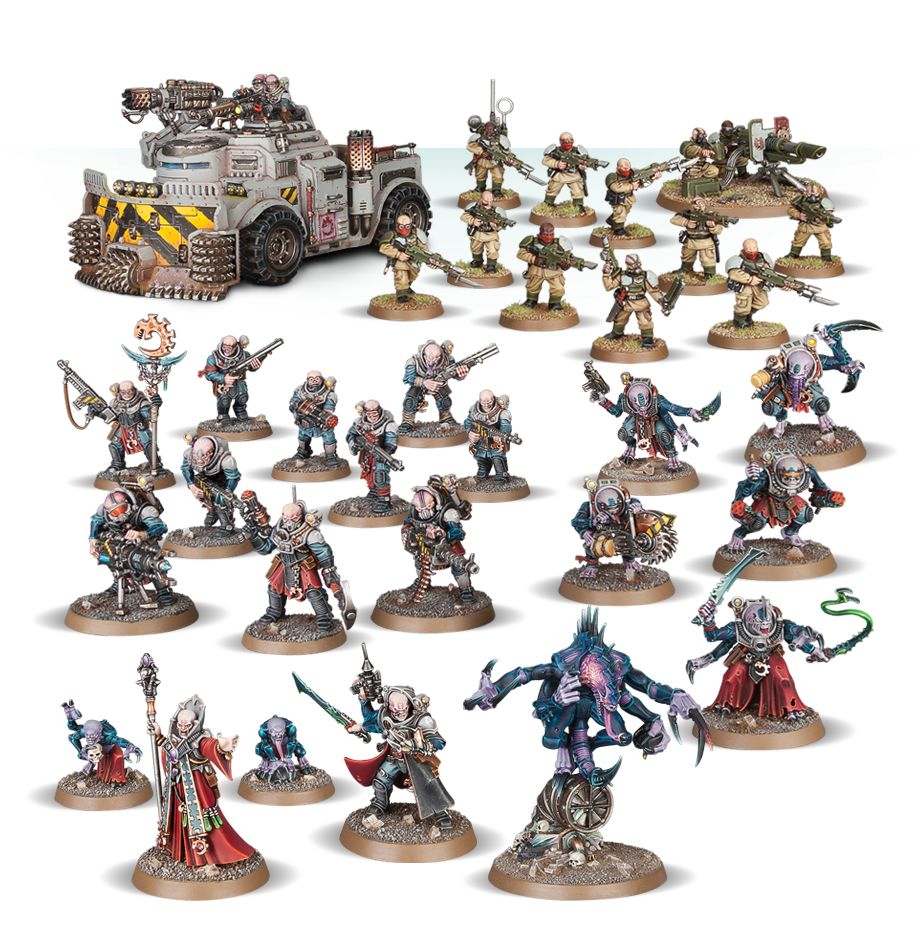 The Genestealer Cult used to have a shot at surprise domination. They had a really unique Deepstrike mechanic and could pull off some huge charges with some very deadly units (like the Acolyte Hybrids and their crazy drills/saws/claws). They could also Pop-up and psychically take control of your big hitter and make it shoot at your own army! But then they got hit with another update that took away their unique (almost) null deployment option. And then they got hit yet again with the introduction of just ONE Space Marine unit: Infiltrators. With their aura of area denial, they've pretty much killed any tricks the GSC could pull. Who cares if you've got all those blips when they still can't pop-up within 12″ of my units. Go ahead a pop-up that far away and prepare to get blasted off the board…And that's why the GSC have gone back into hiding.
What are some other units that have gone from Heroes to Zeroes in the last year? Let us know your picks in the comments!