Lizardmen are coming to Blood Bowl, alongside a made to order favorite, available for one week only starting on Saturday. Check their rules here.
Here we go folks, a fine Thursday night and that means it's time to get ready to bring out the Blood Bowl team–get ready for a fine time on the pitch, as long as you don't let the skinks get too out of hand. We've got a look at the Gwaka'moli Crater Gators who have brought a sunny new disposition to the game. Let's take a look at what they've got.
via Warhammer Community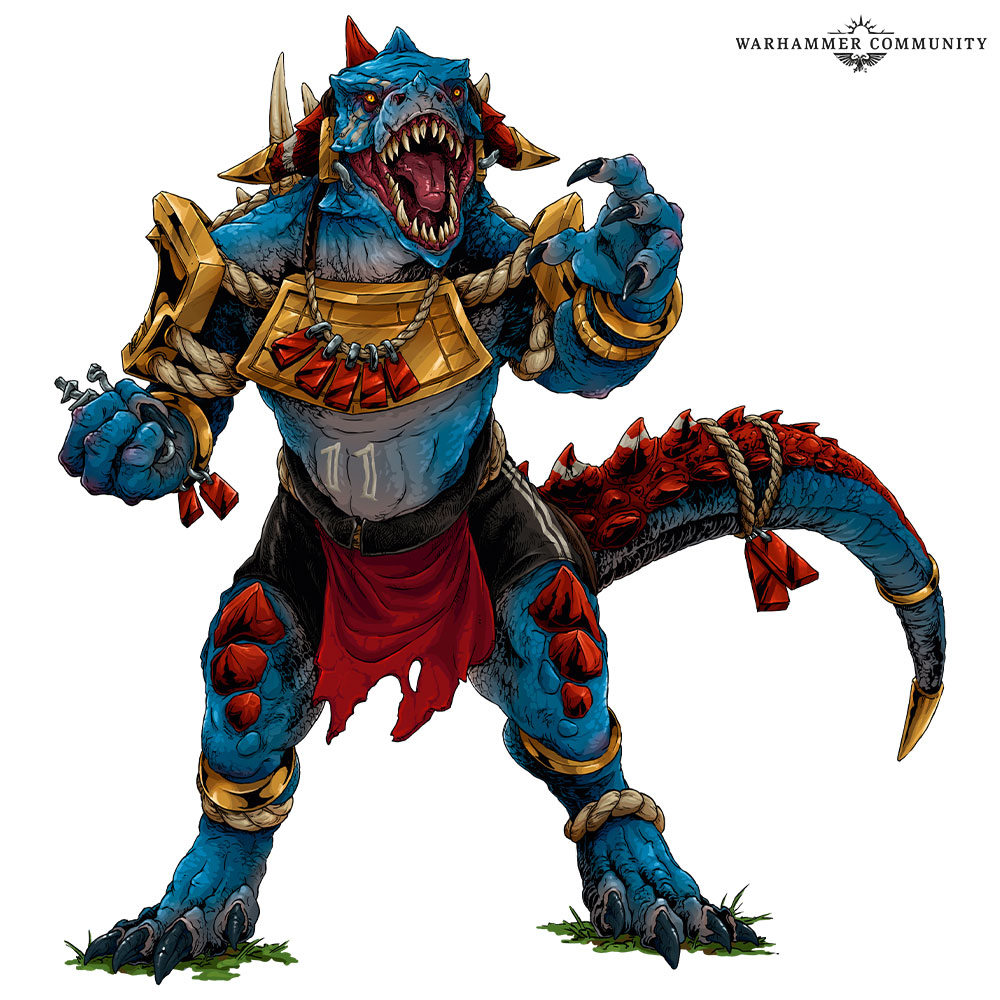 There are two broad categories of players in a Lizardmen team – the big ones and the fast ones. Both are imbued with an instinctual understanding of the rules, and their natural abilities allow them to excel in their given roles. Saurus Blockers boast an AV 9 and a respectable ST 4 right out of the gate, making them incredibly good value for their cost in GP.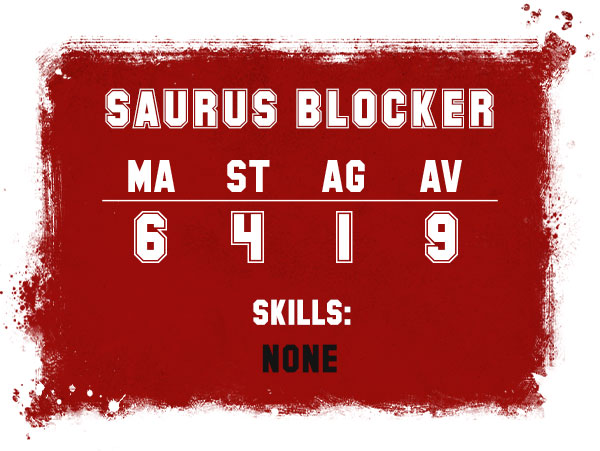 You can also take a single Kroxigor, and you really should as soon as you can afford it. They add one additional point of Strength but, more importantly, they have a slew of five skills that make them especially thorny, including Thick Skull, Prehensile Tail, and Mighty Blow.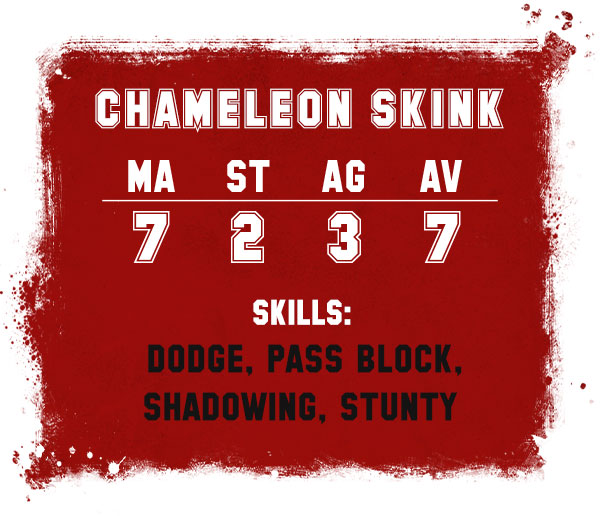 Skinks, on the other hand, trade all of their strength for massive speed and sneaky skills like Dodge and Stunty, which makes them excellent for running the ball through the holes that your Blockers open up for them. Invest a little extra GP to get one or two Chameleon Skinks – they have a couple of extra tricks to keep them out of harm's way.
There are a few star players here, Glotl Stop, who combines Frenzy, Piling On, and Mighty Blow, as well as Drull and Dribl, twin skinks who are great at Stab and Dirty Players.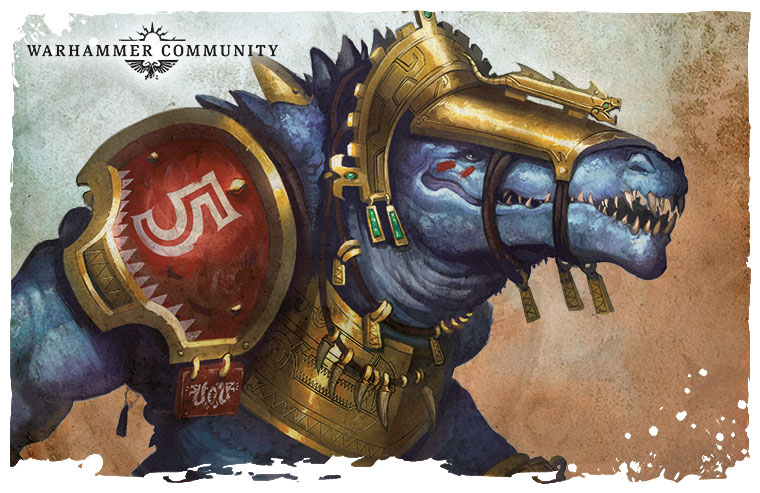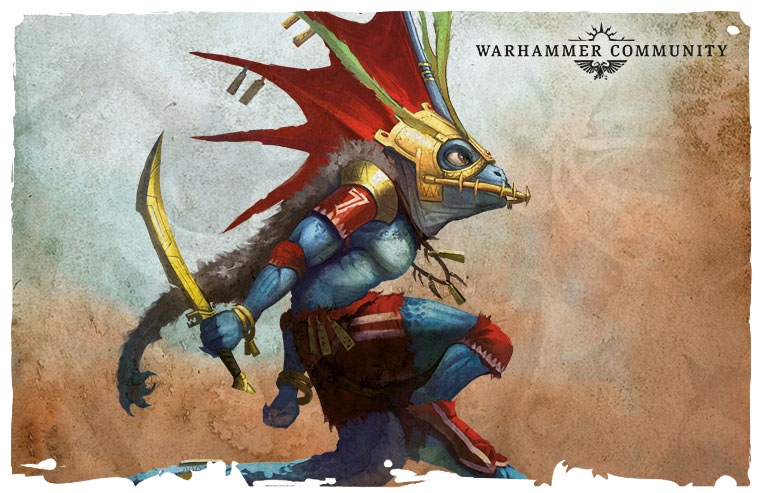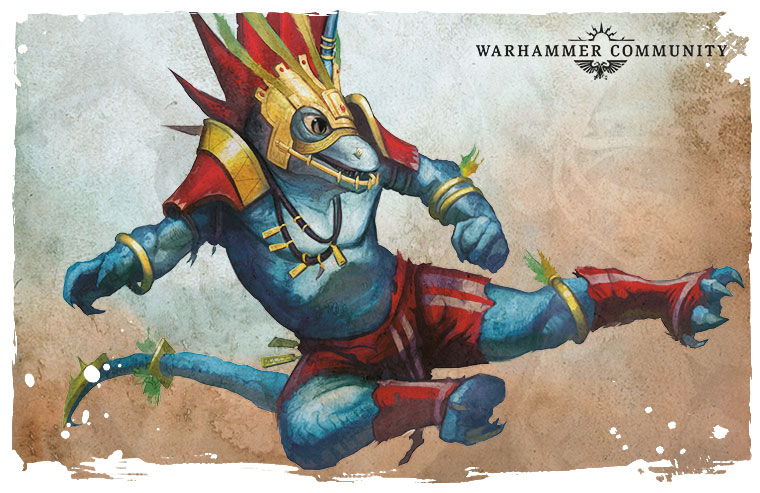 But if you prefer an old school flavor, you can get a Blood Bowl Kroxigor made to order come Saturday, along with the new set coming out alongside Spike! Journal Issue 7.
Good luck, bowlers!