Privateer Press Addresses Product Availability Concerns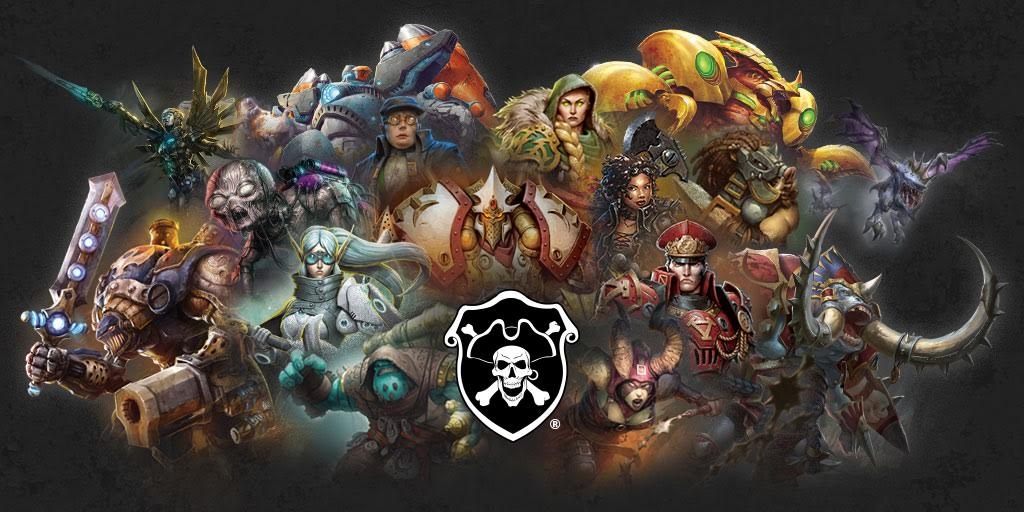 Since Privateer's move this September there has been a rise in players reporting lack of available product in their FLGS. In their recent Insider, Matt Wilson addresses these concerns and gives some insight into what's been going on.
Transparency between companies and their customers is a great thing. Especially in the miniatures gaming industry where customers are very invested, both in time and money, to a company's product. Letting your players know what's going on is key, and keeps everyone on the same page.
Recently Privateer Press relocated its company headquarters and with it came some expected shipping delays of recent products, including Riot Quest. However as time has gone on players have been expressing concerns that other products seem to be unavailable, and orders placed directly with Privateer weren't being fulfilled.
Due to unforeseen delays in the shipping process, the official release date for Riot Quest has been moved from August 16th to August 23rd in order to ensure that all game stores have the chance to launch the game simultaneously.https://t.co/B9FCwkuRvO pic.twitter.com/SEhvwqD1dC

— Privateer Press (@privateerpress) August 12, 2019
Matt Wilson, Chief Creative Officer at Privateer Press, addressed these concerns in an Insider post. It's a great look behind the scenes and well worth the read. You can check out the post on the Privateer Press site, or read a copy of the text below.
Via Privateer Press
We know that many of our players and retailers have been frustrated by our recent delays in delivering product, so we'd like to shed some light on the multiple challenges we currently face getting that product to stores. This way, you at least know what the problems stem from and what we're doing to address them. Some of the issues are within our control, and we are working on solutions for those. Others are external and industry-wide, and we are trying different things to tackle them, but those issues will only be corrected over time as we're able to find new and better ways to work with the other parties that make up the infrastructure of the hobby game industry.
Internally, we are still cleaning up the aftermath of a company move in September. There's no sugarcoating it: the move knocked us down. We had nearly 50,000 square feet of warehouse, production, and office space that had to be relocated in a time frame that was much too short. In preparation—during and after the move—our production department was effectively offline for many weeks and is only now getting back up to speed. This caused delays in producing new product as well as in restocking items that had gone out of stock during that time.
In order to fulfill the orders we could, many orders were shipped as partials because some items were out of stock until they could be made once our production was back online. But after a partial order ships, the items that were shorted have to be reordered, and this may or may not occur depending on who placed the original order. And if the order doesn't come through again, it will just never get filled, and the customer waiting on the item may never even know.
We are very sorry for the inconveniences this has caused. Naturally, the last thing we want to do is deny someone who wants our products the opportunity to obtain them. We stumbled through the course of this relocation effort and are doing everything we can to get back up to speed to provide availability of our entire catalog. We are actively hiring more staff for production in order to help meet demand, and we are shipping orders as quickly as we get them made and packed, while still trying to put our new facility together.
Subscribe to our newsletter!
Get Tabletop, RPG & Pop Culture news delivered directly to your inbox.
Our previous factory was built over the thirteen years we occupied the location; taking it apart and putting it back together in our new building was no small feat. New electrical and gas had to be installed to hook the machines up, ventilation and support structures and safety equipment all had to be installed. It would be as if you moved from one home to another but not only had to move your appliances but also your plumbing, your breaker box, and some of your heater ducts. The machines are working again, and we're almost back to 100% capacity, but of course we're working on a backlog of orders, so it will take a little more time before we can clear up the logjam.
To help anyone who has placed an order through their store and is unsure of its availability, please contact our customer support staff at [email protected]. Let them know the item(s) that you are waiting for and the store the order was placed through. Any additional contact info that could be provided regarding the store, such as city, state, phone number, etc., is very helpful though not necessary. If the store is a direct-ordering customer of Privateer, we can reach out directly to them to try and get the item to them ASAP, or we can help them place the order again or at least give them information that can inform delivery. Or we might just have information for you that will be helpful, like "those items are shipping now" or "we don't anticipate having that back in stock for another month." If the store orders through distributors, we can try to work with that store and distributor to make sure they have access to whatever they're trying to obtain.
Externally, our industry faces the challenge of a very crowded marketplace where product no longer flows as easily as it did a few years ago. With massive, ever-expanding catalogs and the constant deluge of new product, few distributors, if any, can afford to stock every product line being produced, particularly those persistently expanding ones like WARMACHINE and HORDES. And so, what we are seeing as the new normal is that distributors will place orders with us for whatever is pre-ordered by their retail customers, but they do not order much additional inventory because their warehouse space is heavily impacted by so many different product lines.
This means that when a new item sells out quickly in stores and the store goes to reorder it, unless they are among the first to reorder, the distributor may not have it anymore. Where distributors used to stock a multi-month supply of many items, they have had to consolidate to make room for the abundance of new product in the market. But unless the distributor can be sure they will sell large enough quantities of a product already released, they are unlikely to reorder when something sells out for the legitimate fear they might get stuck with any overages they order and because they also have another 3,000 new products to sell now. Managing the flow of so many small one-off orders to re-stock things that might have sold out is a taxing process.
Two examples of this are our recent releases of Riot Quest and Oblivion. We have had these products in stock since their initial release in August, and yet we continually receive reports that customers can't get them. But we have shipped 100% of the distributor orders placed for these within a couple weeks or less of the order being placed—no orders were shorted.
So how can it be that our customers can't get the product? The reason is that we fulfilled those initial pre-orders, but demand is always higher than the pre-orders. And now, when something sells out, there isn't inventory with the distributor for that item, and we don't receive re-orders on things over a month old (as often as we used to) because of the crush of new product demanding the attention of distributors and retailers alike. Under no circumstance am I suggesting anyone within this three-tiered system of retail product distribution isn't doing everything they can to make it work. No one wants to lose a sale, of course.
But everyone is in some way impacted by the massive amount of product getting released into a channel that traditionally doesn't operate with the breadth of offerings available now. It's the best time in history to be a gamer, but it's quite possibly one of the most challenging times ever to be a publisher, particularly a publisher founded and established depending on distribution partners to deliver our product during a time where product glut wasn't a problem.
We are currently working on a number of initiatives to help navigate these issues. We are expanding our retail support staff to work directly with stores to help augment our product availability through distribution and to assist stores that may not be getting what they need from their normal suppliers. We are also working on new programs that we hope will make working with our product lines easier for distributors and retailers so we can ensure greater accessibility to our products. And we're also now consolidating our street dates to once a month to ensure greater consistency in orders both placed and received.
If you're interested, here's what you can do to help:
Pre-order with your local game store. 
Have your local game store contact us directly. 
Try our online store yourself. 
Of course, if none of those options seem viable, then please contact us through [email protected], and let us know you need some help finding something. We'll do whatever we can to help.
We know it's frustrating to be waiting on something for an undue amount of time. It's equally frustrating for us to not have an immediate and perfect solution for you, as we are keenly aware that these issues hurt our business and our ability to bring products to market. So, we are working hard to correct the problems, both those within our control as well as those market-induced issues beyond our control. We appreciate your support and patience, and we will continue to strive to earn your confidence.
Thank you,
Matt Wilson
Chief Creative Officer
Privateer Press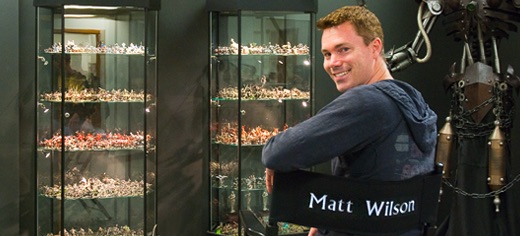 Final Thoughts
It's great to see a response that admits and addresses the problems and discusses the steps being taken to address them. In addition, Privateer Press staff have been very active via social media and email, responding to reported problems and getting customers answers. At the end of the day, actions will speak louder than words, but communication like this is a great step in letting customers know that they care and are taking steps to make things right.
What do you think of the response from Privateer Press? Have you been affected by any delays?
Latest News From BoLS: