40k Cosplay: Armor Creation for the Sisters of Battle Squad Pt 3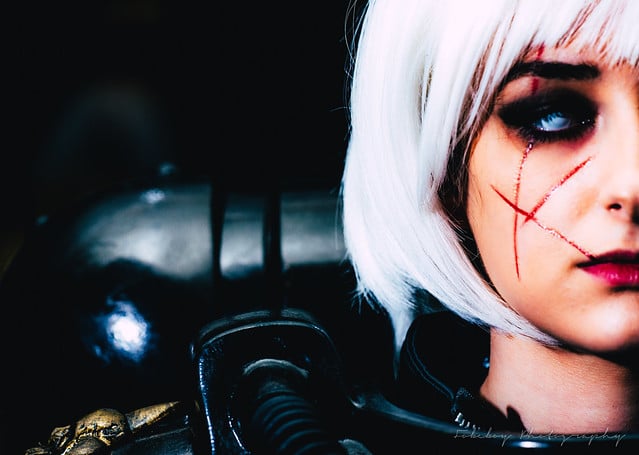 Today we're diving deeper into the world of the fabulous Sisters of Battle Cosplay Group by Shawn Thorsson. Get a peek behind the armor as we look closer at how this massive undertaking was accomplished!
Back in September we got our first look at the Sisters of Battle Squad, which anybody who has ANY loyalty to the Emperor has been fawning over for months. (If not, SHAME ON YOU HERETICS). We've seen them out on the town, traversing the Cons, dropping in on public events, leaving no stone unturned in their search to route out the Heretics in the name of the great Emperor of Mankind. This month, we'll discovering how these fantastic cosplays were forged, in the words of creator Shawn Thorsson.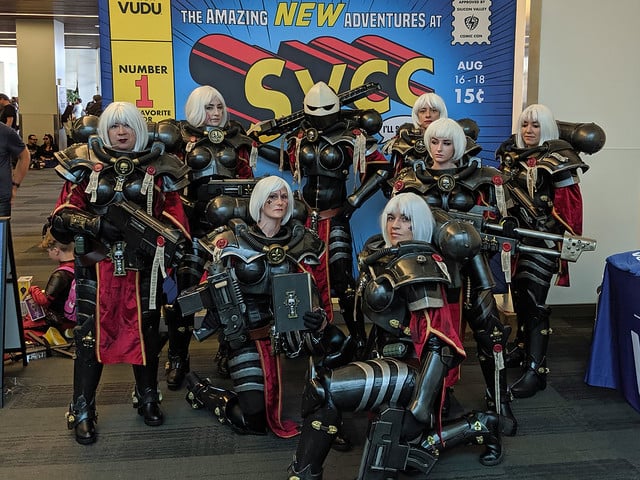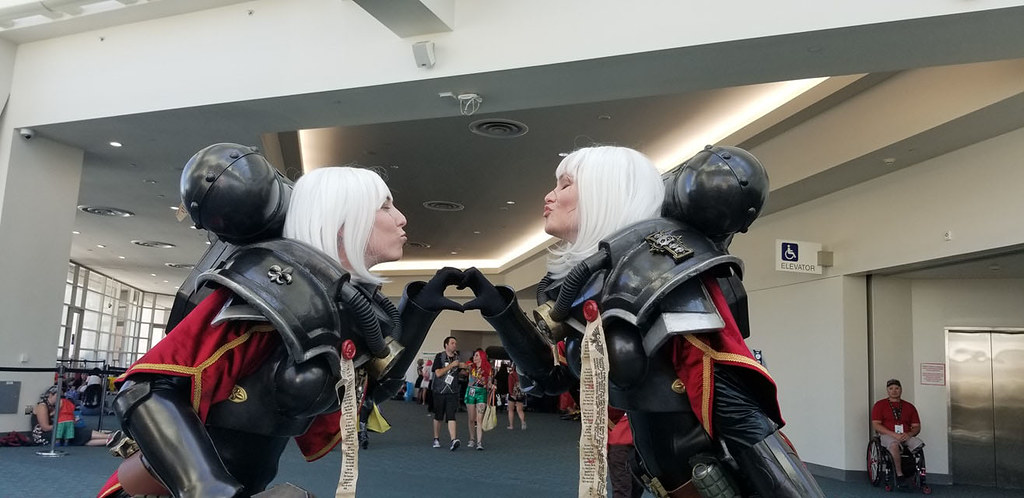 The Inspiration
"Back  in March and April I spent a few weeks of quality time in Malaysia on behalf of the US Navy.  While I was there, I had a lot of time to contemplate my preparations for the Bay Area Maker Faire.  This would be my eighth time setting up an exhibit and, as usual, I wanted to unveil something new as a part of my display.
Given that I didn't have anything particular driving me toward a deadline this year, I decided to pull out something from my bucket list for this year's Maker Faire debut.  It's a really long list, so this is usually a pretty tough decision.  This year's winner: the Sisters of Battle, also known as the Adepta Sororitas."
The forming bucks for the knees and forearms started out as a block of Renshape, a type of tooling foam, which I carved by hand with a saw, some rasps, and the belt sander.  Sadly, in the mad rush to make all of the parts, I neglected to snap any pics of the forms.  Not that it matters though, because the idea was to make each suit just a bit different.  This meant that once the parts were formed, we layered over them with a second formed part and Rachel sat down and doodled out some interesting designs onto the outer surface:
Then sections of the outer layer were cut out:

And the pieces were laminated back together.  Here's a fully-assembled knee plate with a resin cast fleur-de-lys added on:

It was a somewhat labor-intensive process, but the end results were great:

Subscribe to our newsletter!
Get Tabletop, RPG & Pop Culture news delivered directly to your inbox.
The forearms were made in much the same way:

The Backplate:
This started with a fiberglass pull from the same mold I used to make the Lady Thor and Baroness backplates.  We started with an extra-thick copy of the fiberglass backplate, trimmed it a bit, and then mounted it to a wooden base.  Then I had my friend Danielle fill in the openings with scraps of wood and smooth everything out with more Bondo:

In order for the backpack to have a solid mounting platform, a small rectangle of MDF was added to the upper back, then faired in and reinforced with even more Bondo.

With all of the forming bucks made, it was only a matter of time before we had a complete set of parts all formed and laid out on the table.  Then we got to work making more of them:
And more of them:
And there were parts and scraps of leftover plastic everywhere:
I'll go into greater detail on that later.
Stay tuned for the next part: Weapons and Backpacks and such.  I promise, it'll be worth the read."

photo by @fobeboy on Instagram
Model: @slothwaifu on Instagram
More about Shawn Thorsson
He wrote a book!  Get yours here: LINK
Interested in his other projects?  He's on an internet!  Check out: 
TandAWorkshop.com
.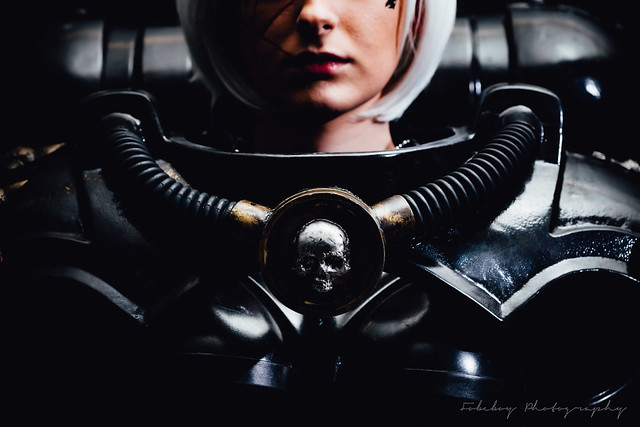 ~Join us next week for more Cosplay Coverage~
Have a Cosplay question you would like Mayhem's Muse to answer?  Know a Cosplayer you'd like to see featured? Send an email here!
Learn more about Mayhem's Muse