Age of Sigmar: Unboxing – New Character Packs Plus Monsters From Warcry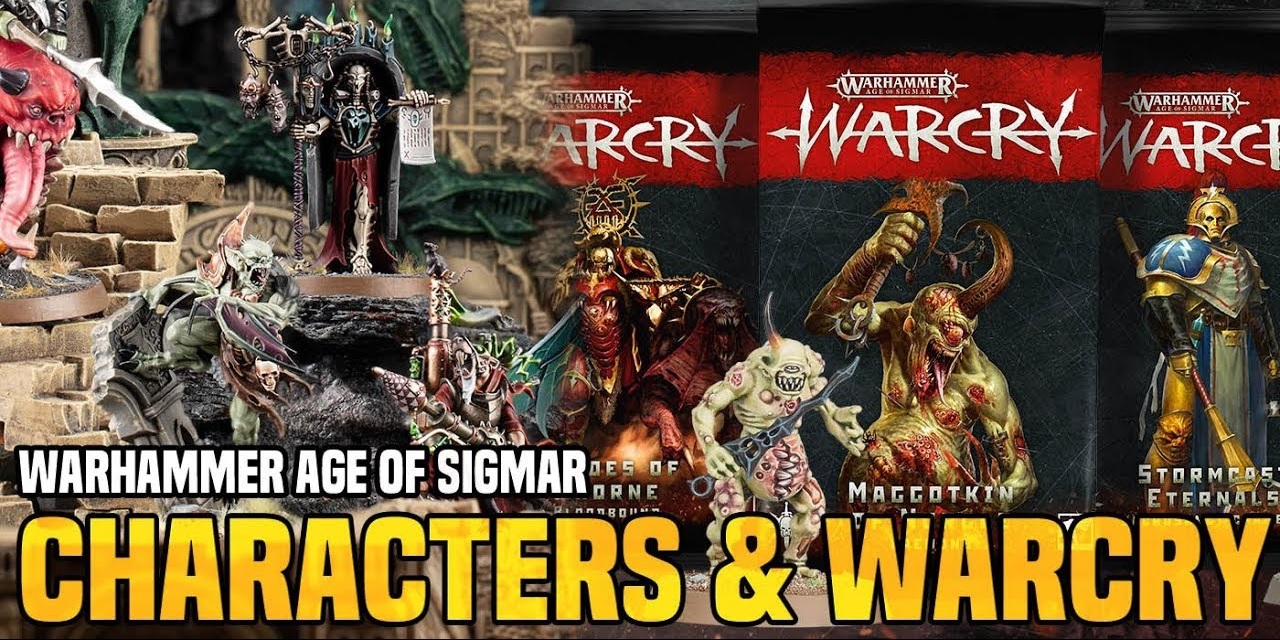 We've got three new things in this video: 6 Re-Released Character Packs for AoS, Two 2 Monsters for Warcry, and all 8 of the new card packs!
There were a lot of new packs for Warcry, new monsters and boatload of AoS Characters:
All The Cards!
So in case you missed the First Looks Post and what to know what you're getting with the Card Packs, the contents are LITERALLY on the GW Website. But apparently commenters on YouTube don't know how to navigate a webpage or something. Anyhow, here are pictures from all the packs:
There are a LOT of cards and the packs are $10. If you're playing Warcry and are interested in running one of these Warbands just buy the pack – no reason to cheap out on this one.
All The Heroes
With the new hero packs – they aren't new either…They are all re-releases from the limited army boxes and you can now pick them up for Pre-Order this weekend. If you missed out on them the first go, now you can add them to your army and everyone wins. A couple of these heroes (like the Skaven and Sylvaneth heroes) are pretty important for their respective armies. Arguably, so are the other 4, but that's kind of up to personal preference.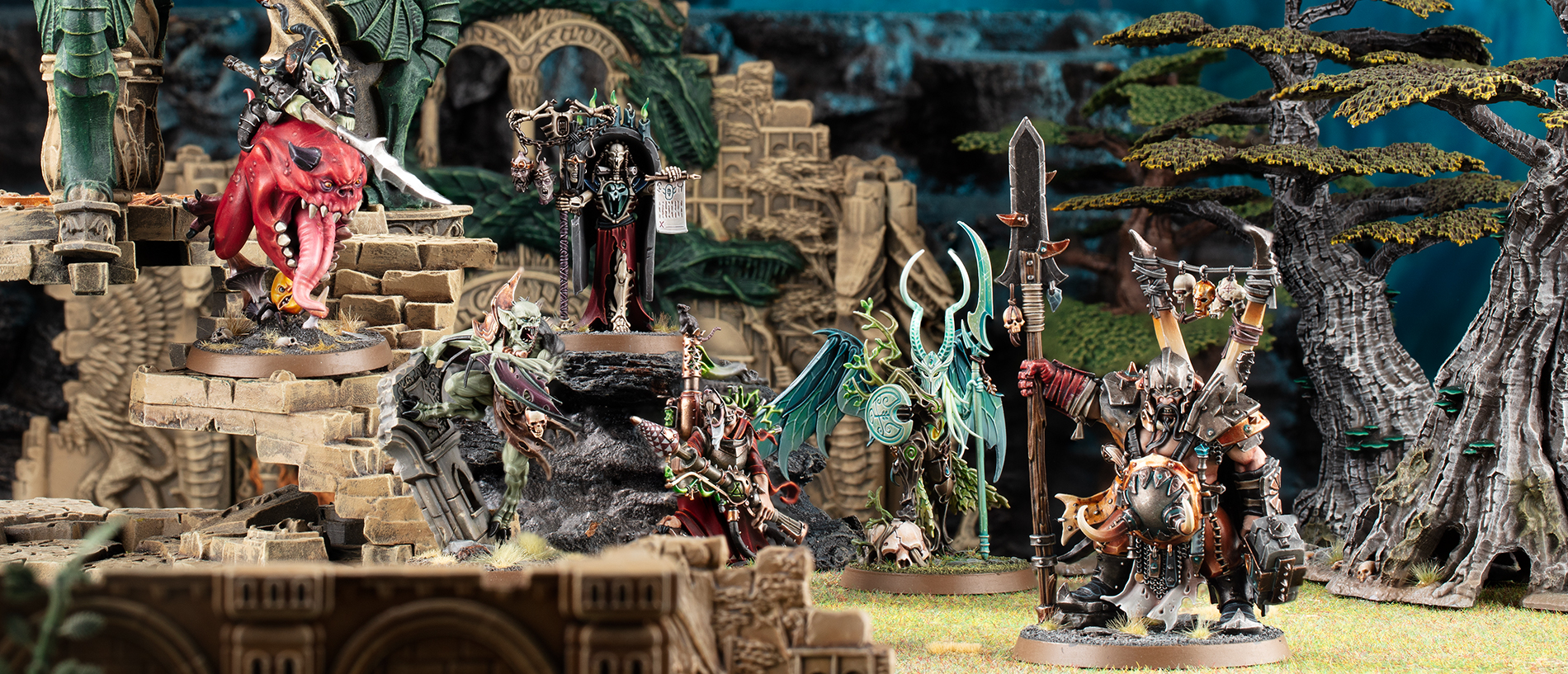 MON-STARS!
The two new monsters for Warcry/Age of Sigmar are probably my favorite from this batch of things. The Fomoroid Crusher is just a great kit and the Mindstealer is both creepy and yet cool. I think both of these are great additions to any warband/chaos army.
All of these products are up for pre-order now and will be available in stores this weekend!
Subscribe to our newsletter!
Get Tabletop, RPG & Pop Culture news delivered directly to your inbox.