A classic adventure path gets its own pocket-sized anniversary edition alongside a new, advanced screen for advanced gamemasters.
A classic Pathfinder Adventure path gets an anniversary edition among the newest releases from Paizo. The Rise of the Runelords gets a new edition bringing it into a small softcover book as a part of the Pocket Edition Pathfinder line. Rise of the Runelords, Pathfinder's first official adventure path took players from the sleepy town of Sandpoint into a confrontation with some of the deadliest threats Golarion has ever known.
Also check out the sweet new GM screen coming soon.
via Paizo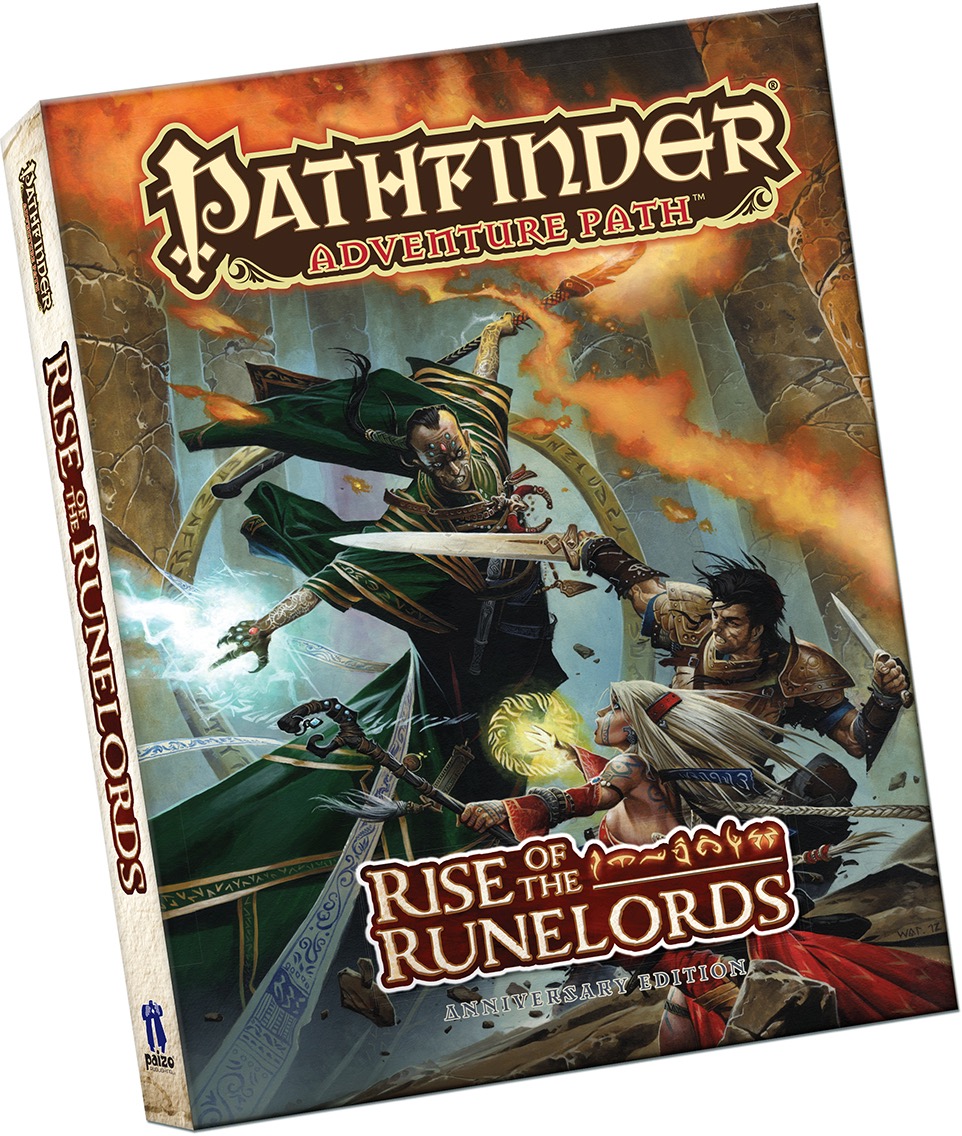 Pathfinder's classic first Adventure Path campaign now available in softcover! In the sleepy coastal town of Sandpoint, evil is brewing. An attack by crazed goblins reveals the shadows of a forgotten past returning to threaten the town—and perhaps all of Varisia. The Rise of the Runelords Adventure Path begins with this goblin raid and takes players on an epic journey through the land of Varisia as they track a cult of serial killers, fight backwoods ogres, stop an advancing army of stone giants, delve into ancient dungeons, and finally face off against a wizard-king in his ancient mountaintop city. This softcover compilation updates the fan-favorite campaign to the Pathfinder Roleplaying Game rules with revised and new content in more than 400 pages packed with mayhem, excitement, and adventure!
Revised and updated 5 years after its original publication, this new edition expands the original campaign with new options and refined encounters throughout, incorporating years of community feedback!
The Rise of the Runelords Anniversary Edition contains:
All six chapters of the original Adventure Path, expanded and updated for use with the First Edition of the Pathfinder Roleplaying Game.
Articles on the major locations of Rise of the Runelords: sleepy Sandpoint, the ancient Thassilonian city of Xin-Shalast, and others.
Revelations on the sinister magic of Thassilon, with updated spells, magic items, and details on tracking sin points throughout the campaign.
A bestiary featuring eight monsters updated from the original Adventure Path, plus an all-new terror.
Dozens of new illustrations, never-before-seen characters, location maps, and more!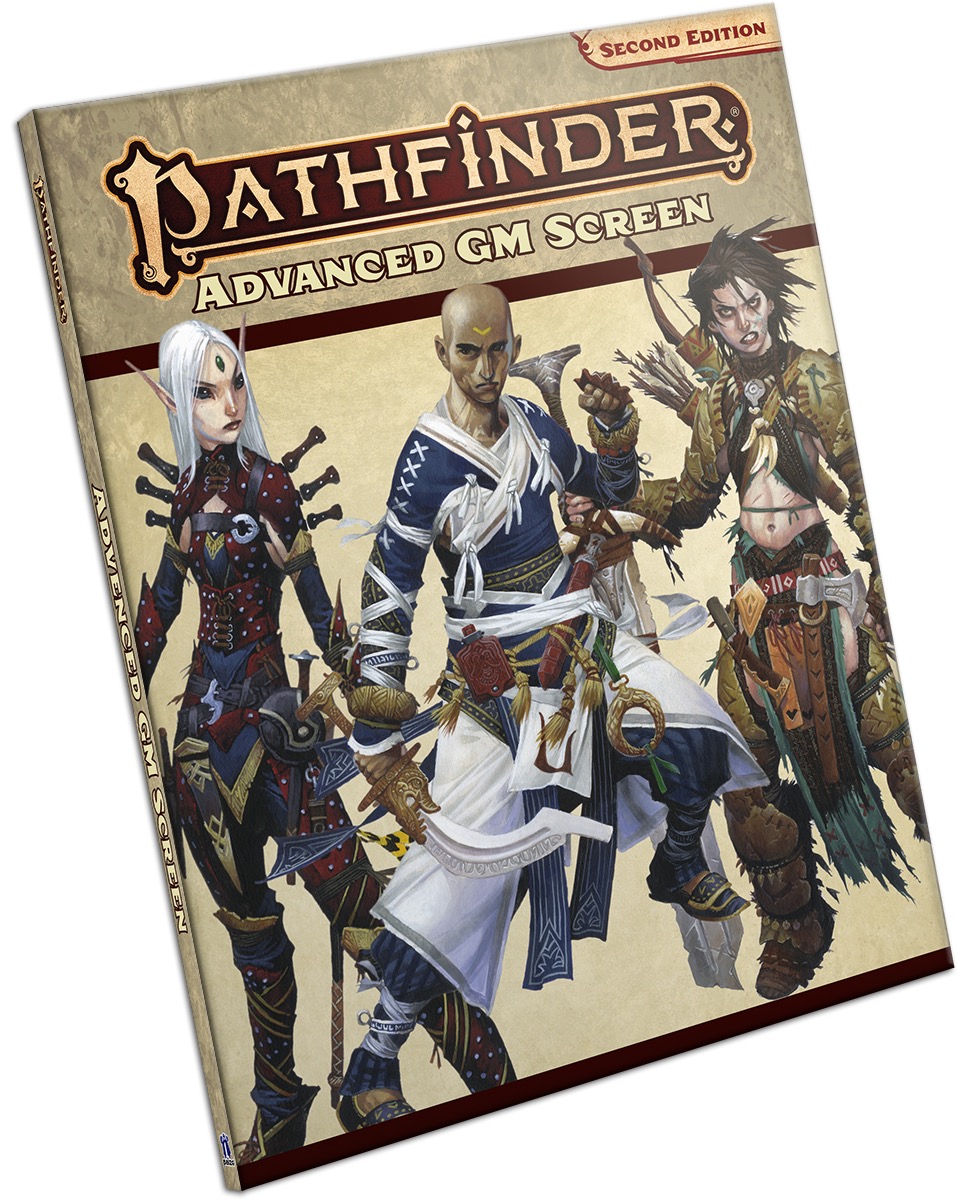 There can be a lot to keep track of while running a thrilling game of Pathfinder, but the right GM screen can make all the difference. This four-panel horizontal screen has a lavish illustration on one side and a wealth of useful charts and tables on the other, referencing a number of the advanced rules systems first presented in the Pathfinder Gamemastery Guide. This screen will help keep your secret notes and maps hidden from players, while making your job as GM simpler than ever!
---
The GM's screen is available in March, and the Pocket Runelords is available now.
Happy Adventuring!