"HE SAID YOU'RE THE BEST IN THE PARSEC… HE ALSO SAID YOU WERE EXPENSIVE, VERY EXPENSIVE." — THE CLIENT
The newest offering to the Star Wars universe, The Mandalorian, has stolen the hearts of thousands in recent months. With its action packed scenes, adorable and endearing cohorts, and cheeky one-liners, this show is sure to go down in the history books as one of the best modern takes on Star Wars. It should come as no surprise that some of the worlds most prolific cosplay artists are taking to the workshop, creating adaptations of this character that look like they came right out of the Galaxy. Today we'll take a first look at The Mandalorian by Jessica Nigri!
The Cosplay
Armor, bodysuit, accessories, all modifications made by me!
Helmet : Jango Fett Helmet that I modded heavily.
Heavily modded Kamui Cosplay breastplate pattern
3Dprinted Riffle+Blaster Finished+painted by me from Habiteer Workshop
The Child Jacket, body hands + paintjob by me! 3Dprint head: Habiteer Workshop
Foam: SKS Props

Photos: Martin Wong

A huge shout out to Ryan, Erick my brother and Martin for all their help during the on location shoot! They were so hands on with everything and helped me not fall on my face while I was bobling around in my armor hahah.
-Jessica Ngiri
Stranger: What's the Mandalorian about? Me:

Posted by Jessica Nigri on Monday, February 3, 2020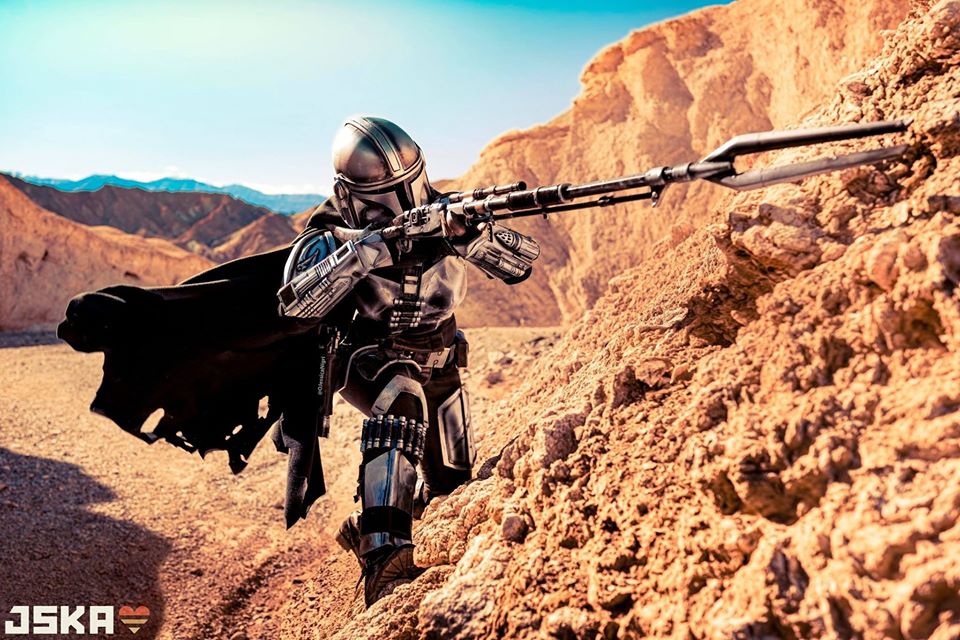 "I'M A MANDALORIAN, WEAPONS ARE PART OF MY RELIGION." — THE MANDALORIAN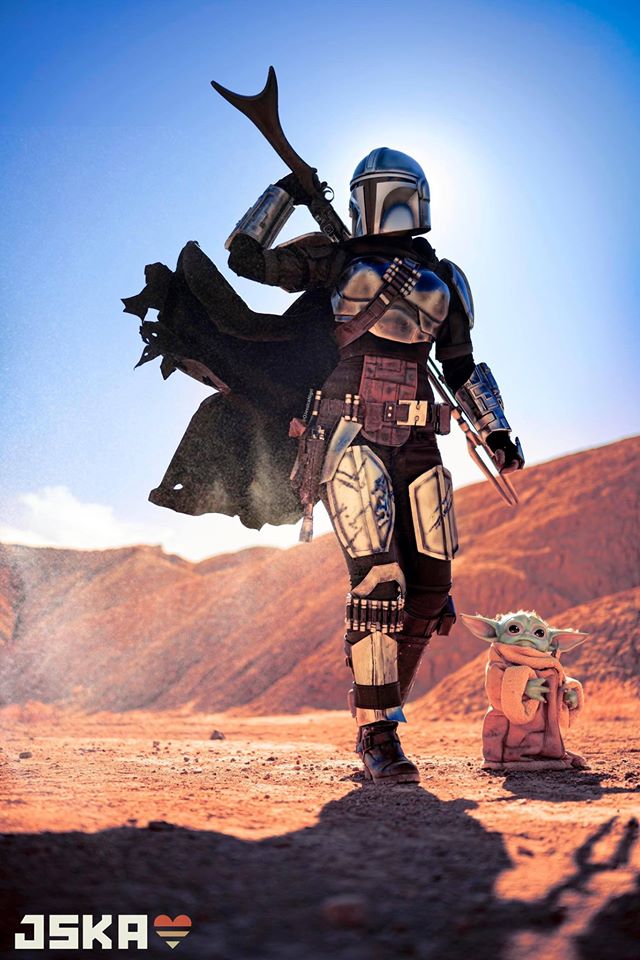 "WHEN ONE CHOOSES TO WALK THE WAY OF THE MANDALORE, YOU ARE BOTH HUNTER AND PREY. HOW CAN ONE BE A COWARD IF ONE CHOOSES THIS WAY OF LIFE? HAVE YOU EVER REMOVED YOUR HELMET? HAS IT EVER BEEN REMOVED BY OTHERS? THIS IS THE WAY."— THE ARMORER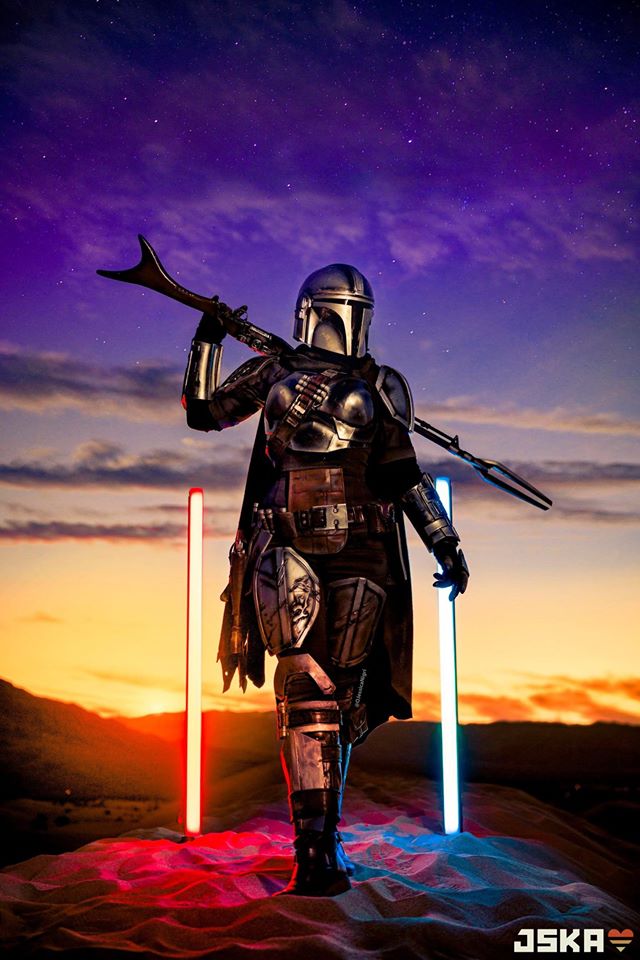 "I WAS A FOUNDLING. THEY RAISED ME IN THE FIGHTING CORPS. I WAS TREATED AS ONE OF THEIR OWN. WHEN I CAME OF AGE, I WAS SWORN TO THE CREED. THE ONLY RECORD OF MY FAMILY NAME WAS IN THE REGISTERS OF MANDALORE." — THE MANDALORIAN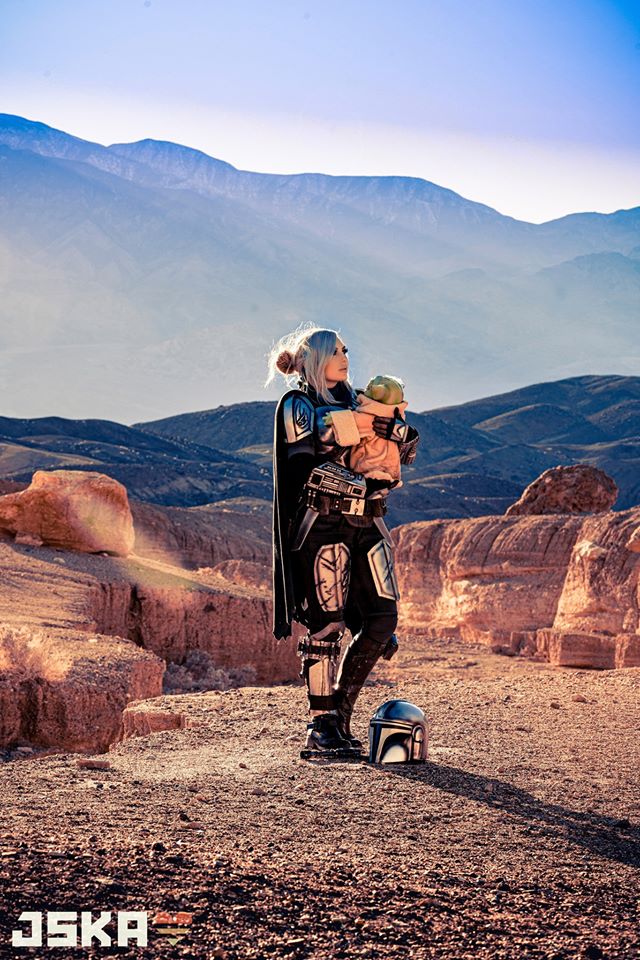 "THE KID'S COMING WITH ME." — THE MANDALORIAN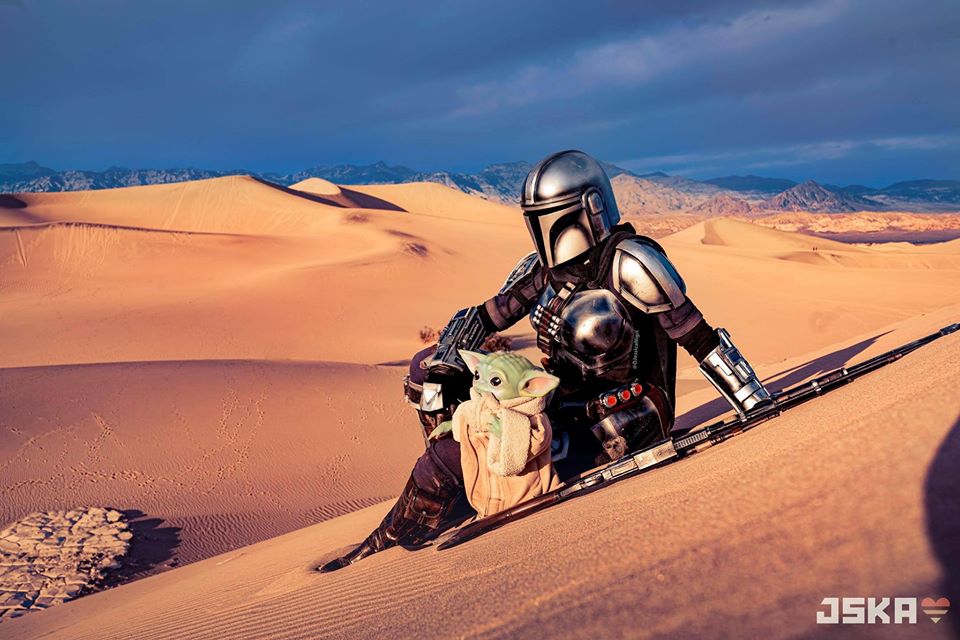 "READY TO LAY LOW AND STRETCH YOUR LEGS FOR A COUPLE OF MONTHS, YOU LITTLE WOMP RAT?" — THE MANDALORIAN TO "BABY YODA"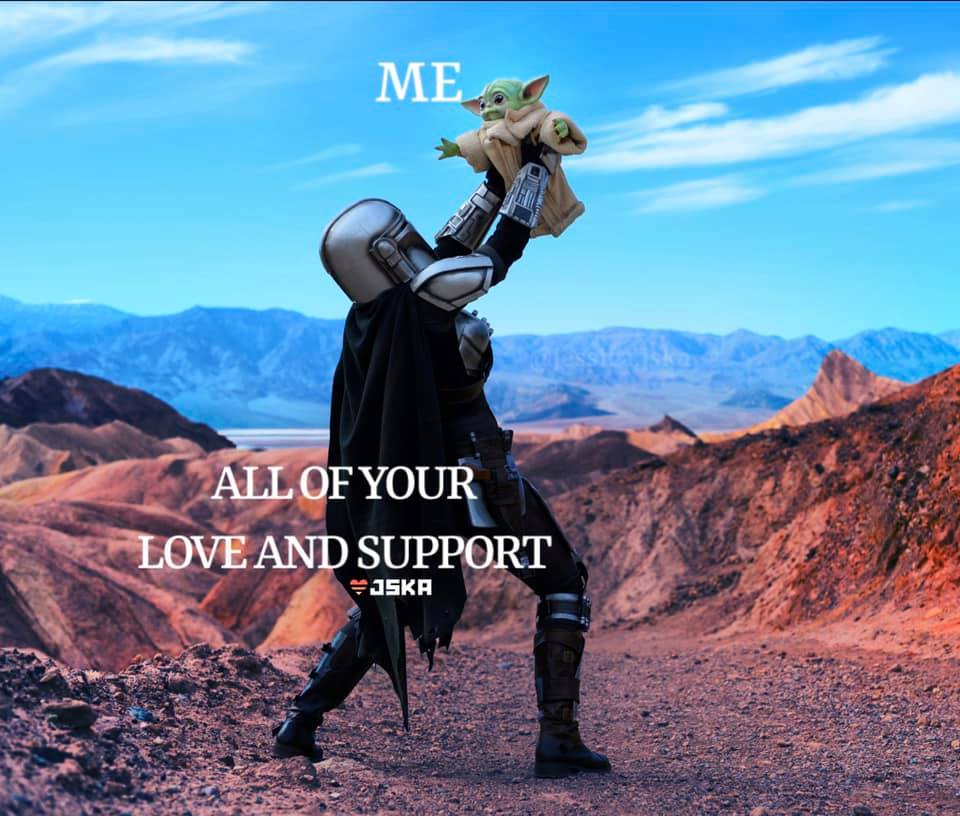 Where to Find Jessica Nigri
~Join us next week for more Cosplay Coverage~
Have a Cosplay question you would like Mayhem's Muse to answer?  Know a Cosplayer you'd like to see featured? Send an email here!
Learn more about Mayhem's Muse