40k's Final Sisters, Ghaz & Ragnar, Seraphon, plus Critical Role Munchkin & DUNE RPG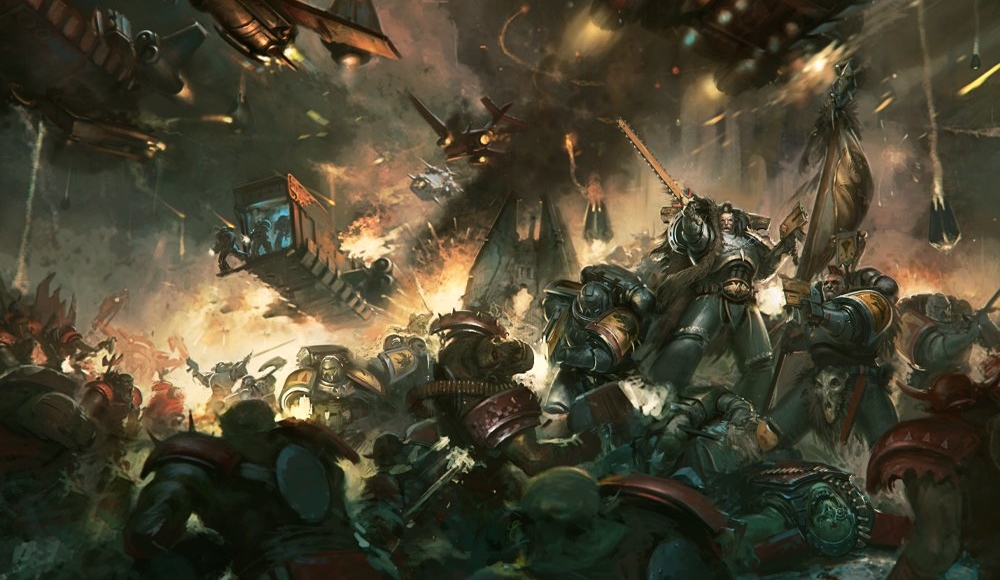 This weekend was jam packed with everything from the last remaining Sisters, to Ghaz, Age of Sigmar's Seraphon, plus Critical Cole gets a game and a peek at the DUNE RPG.
Take a look at what's coming up in the newest White Dwarf. Everything from a Space Wolves Index, to a Jokaero Weaponsmith for Blackstone Fortress.
I won't lie – the Spawn Toy Space Marine looks awesome. This came to me while driving into work one day – enjoy!
We've got our hands on the new Seraphon Battletome and also the new Realmshaper Engine – Check these out!
Netflix reaches across the pond for a new crime thriller that could entice Penny Dreadful and The Alienist fans.
And you thought this election season was dicey–here's a look back at the time that a local election was decided with a roll of a natural 20.
The Lizardmen just got an upgrade. It's the rise of the Seraphon from GW this weekend!
Critical Role and Munchkin, together at last, according to a recent announcement by The OP. Now there's even more reason to say "I would like to rage."
More details have emerged regarding Modiphius' new Dune RPG, thanks to an interview with the folks at Polygon. Come see what awaits on Arrakis.
The new Seraphon book is chock full of exciting new abilities and subfactions for everyone's favorite space dinos. Here's a look at the Fangs of Sotek.
Next week is a big one for the Sisters of Battle, with a new batch of models going up for pre-order. Zephyrs, Seraphim, two new tanks and a whole lot more.
Come and take a look at the newest trailer for the next Psychic Awakening book–see what the Beast will do when the Wolves are at his heels.
Subscribe to our newsletter!
Get Tabletop, RPG & Pop Culture news delivered directly to your inbox.