Total War 2, Industry Price Increases, D&D Dark Sun, Pathfinder, and GW's Next Seminar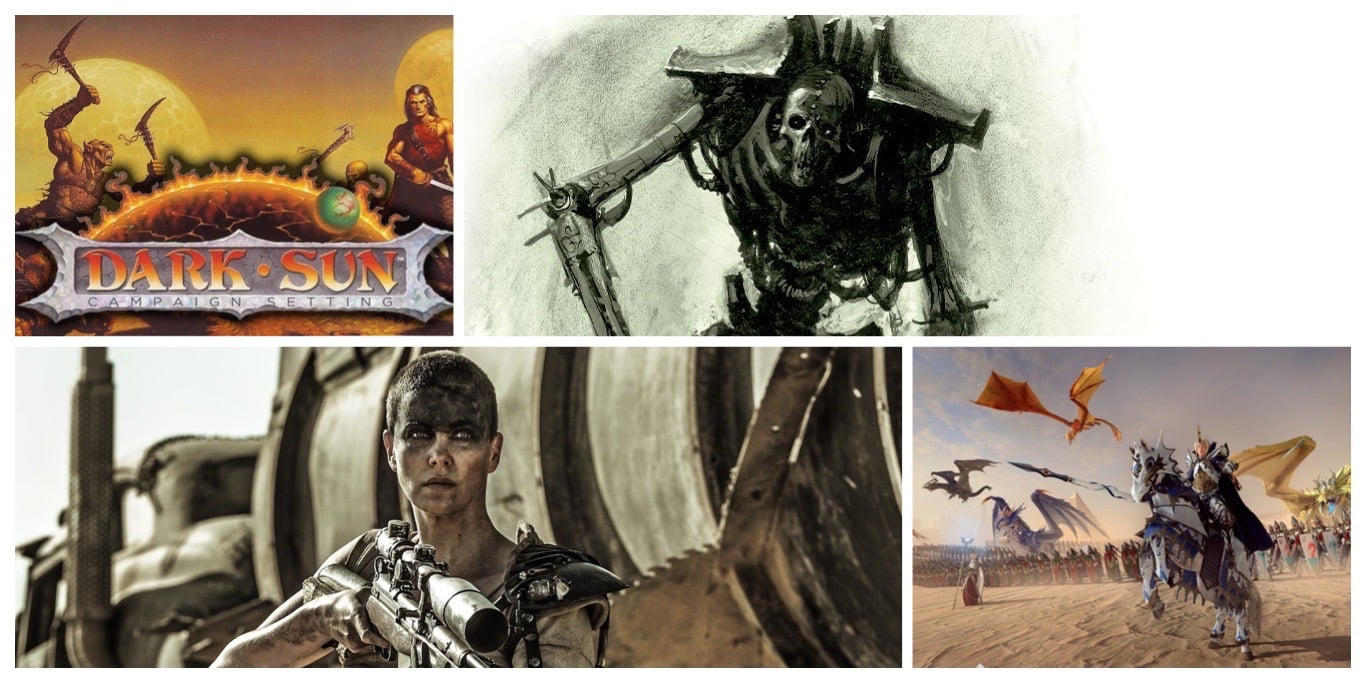 GW is talking about their BIG upcoming teaser seminar, some price increases are coming up, along with a guide to D&D Dark Sun, and Fury Road's Furiosa is back! Plus lots more.
Two new legendary lords are coming alongside Eltharion and Grom the Paunch, today we're taking a look at one of them: Imrik, Lord of Dragons.
Some of your favorite games might be a bit more expensive the next time you see them in your FLGS.
Only in death does duty end… But does it have to be so BRUTAL?
The director talked about expanding the story of breakout badass of 2015's Fury Road and his search for an actor that can follow Charlize Theron's amazing performance in a recent interview with the NYT.
A blasted desert wasteland dotted by bastions of civilization ruled by immortal sorcerer-kings. Welcome to Dark Sun.
Dinosaurs, circuses–the adventure started in Extinction Curse is really picking up steam. Come check out part 4: Siege of the Dinosaurs.
This is hardly the first time the Arthurian Legend has been adapted, but this version makes some interesting choices and is narrated by a central character that doesn't have much of a voice in the original stories. It's based on Tom Wheeler's best selling graphic novel that was illustrated by Frank Miller (yes, that Frank Miller).
Something big is coming to Warhammer 40K – a new preview has just been announced. Check out that and more, coming next week.
Ambushes can help set the pace of any D&D session. The next time you're looking for something to spring on a party of adventurers, try one of these.