Warhammer 40K: A New Edition Approaches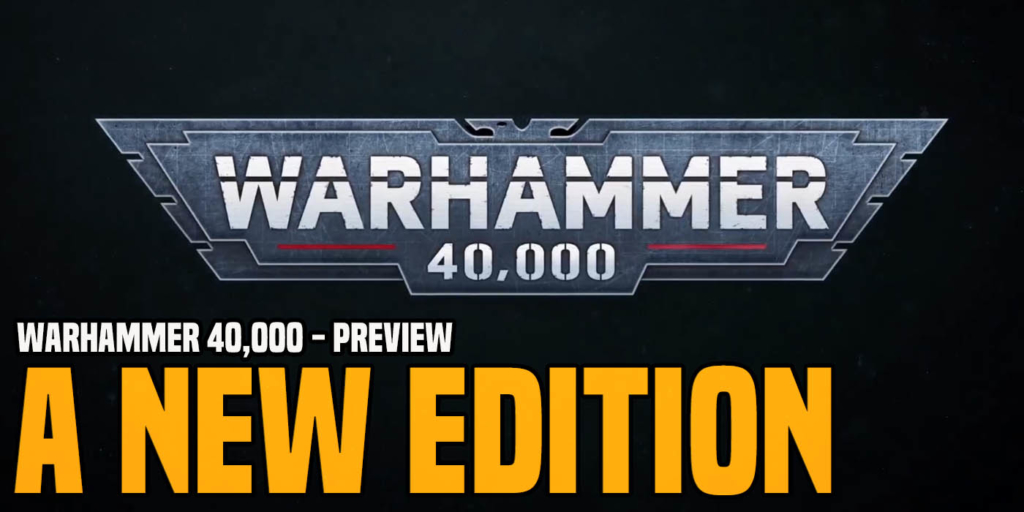 …And the big news from Games Workshop is – a New Edition Approaches.
We've all been waiting and it finally happened. There is a new edition approaching. Get ready for changes ahead…
So far, we're waiting to see what else is new for the edition. So far we know that there is a new way to play and collect your armies called "Crusade – new narrative spin on the game." But we're going to have to wait to learn more. But here's some good news…
Warhammer Studio Megaboss Pete Foley for the lowdown:
"I really can't wait for the new edition of Warhammer 40,000 to get into our hobbyists' hands. We've been working on this for such a long time, listening to what the community wants, and doesn't want, from the game and the galaxy. With all that information and a few exciting new developments, I believe we've made the game better than it's ever been.
The new edition works seamlessly with all existing codexes and Psychic Awakening books, which is particularly important as we still have three more Psychic Awakening books to go! They were all written with the new rules in mind, so you can explore these dark new events knowing all your existing rules will work when the new edition finally arrives."
So yes – your Codex will be still viable with the new edition!
Get ready for a whole new wave of Warhammer 40,000!
Latest News From BoLS: