The next Games Workshop Preview is slated for May 23rd – here's what we're hoping to see.
We asked over the weekend when the next preview would be. GW answered.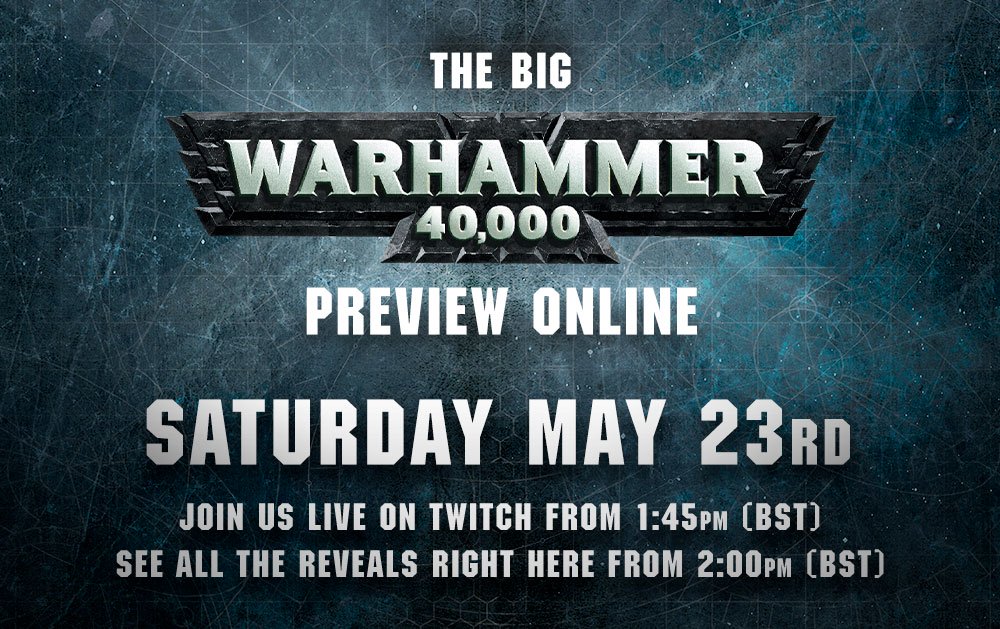 The next Preview has been announced and GW is going heavy on the Warhammer 40,000 previews. This one sounds like it's the big one for 40k – but what does that mean? Well, according to GW "There's so much Warhammer 40,000 goodness packed into this preview that we couldn't fit anything else in…" So this one is heavily focused on 40k – we know that much for sure. Now it's time for some rampant speculation on what they are going to show off!
The Silent King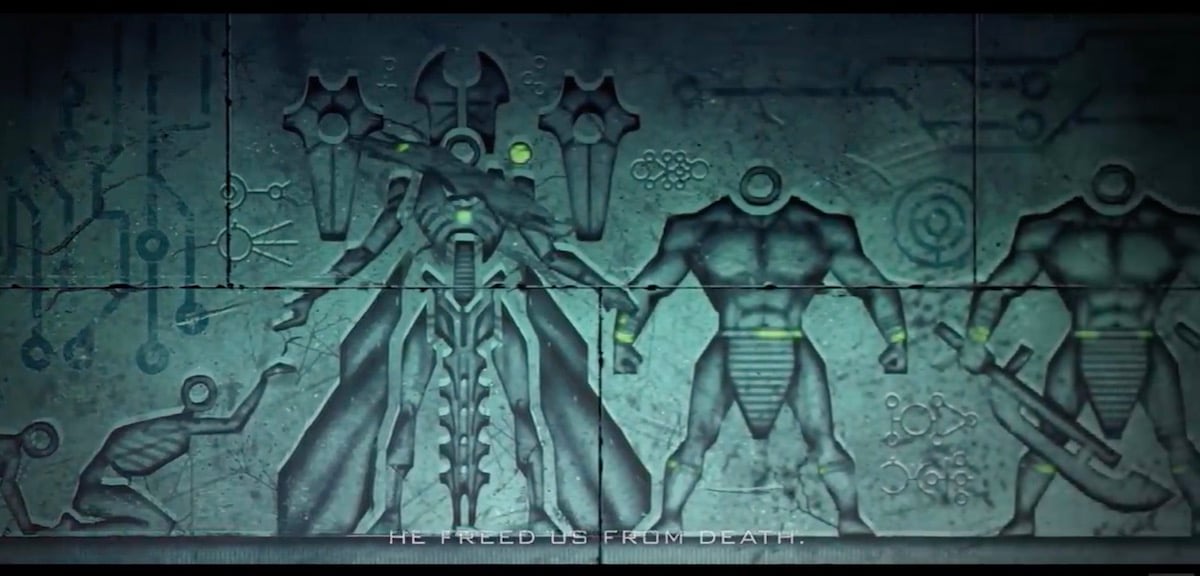 This one isn't so much rampant speculation as confirmed by GW. We know this is going to get some attention. But will it be a new model for the Silent King? Perhaps a new Lord of War or HQ? What about his extra-large friends? It's going to be something for the Necrons…we just don't know what.
More Primaris Previews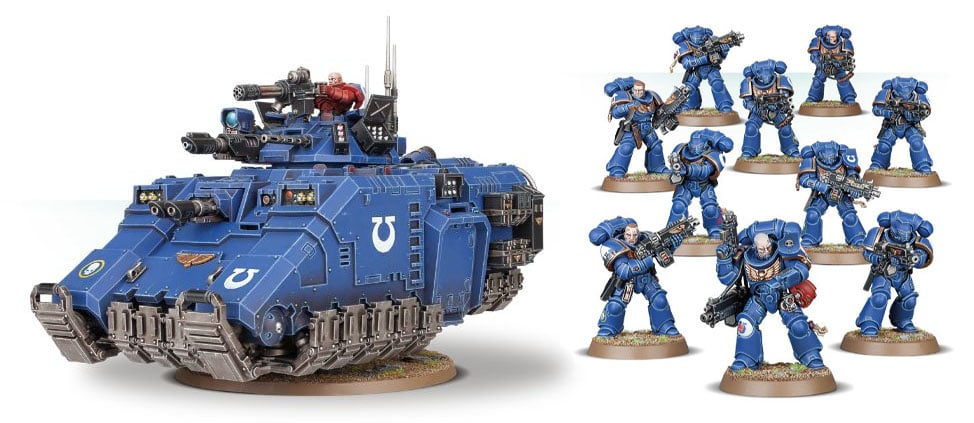 Are we going to see more Space Marine Primaris stuff? Probably – this is a Warhammer 40,000 preview, right? We're bound to see SOMETHING in Primaris duds show-up. Perhaps we'll finally get some answers about that mystery "Landspeeder and Bikes" we had last year. You remember: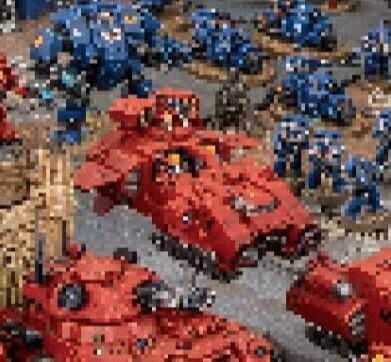 We're still wondering why it's a Blood Angel/Ultramarine force in this picture…Oh well. Here's hoping we find out on the 23rd!
A Post-Psychic Awakening World Universe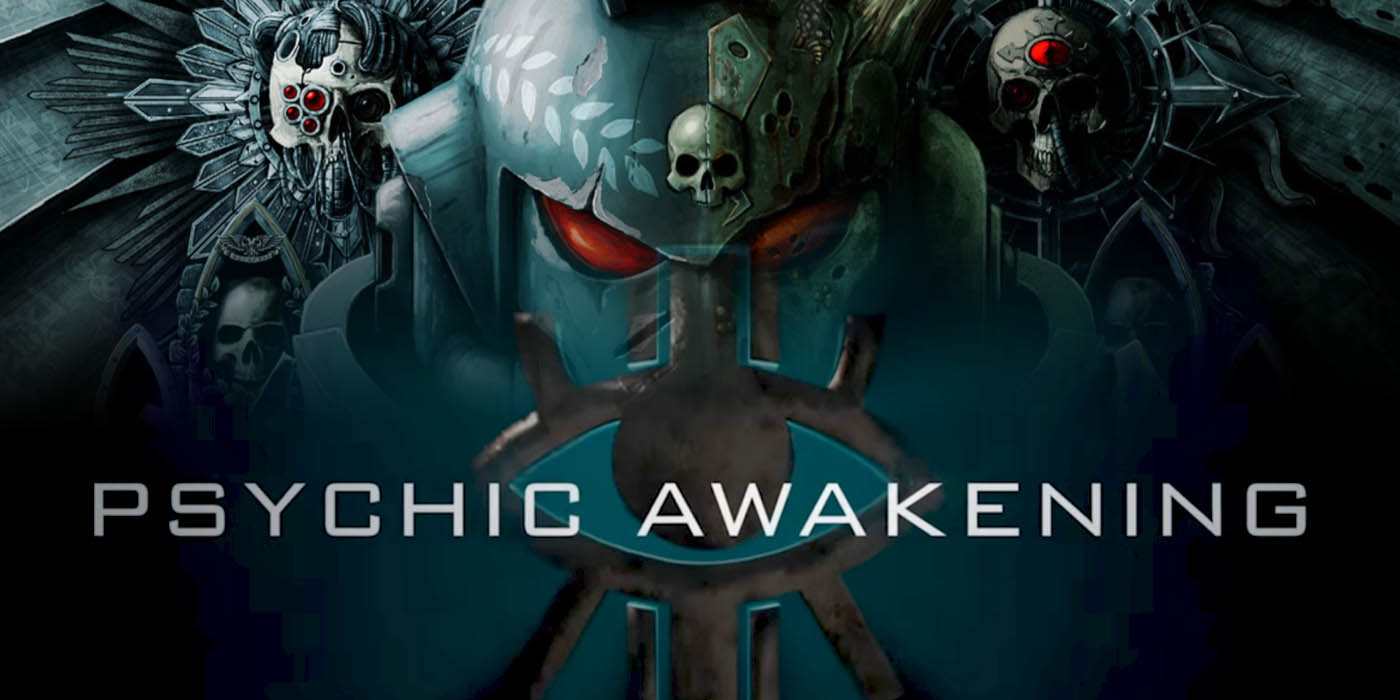 This is point, we've got everything either announced or out for Psychic Awakening. So what's next? This event has been a long build-up. We're all collectively waiting for the pay-off, too. Honestly, it's been a little too slow burn. We were promised an event that was going to rival the Horus Heresy in scope and impact on the setting…And I think we're all still waiting for that to happen.
Don't get me wrong as the lore has been building up quite a few things with lots of loose ends. At the same time, are we getting a Lost situation here? It feels kinda JJ Abrams-y with a whole lot of dangling plot threads out there. I'm just hoping GW sticks the landing and keeps moving through to the next chapter of Warhammer 40,000. I'd hate to see all those seeds get swept-up and relegated to the sands of time. Seeds don't really grow in sand…Just saying.
Lots of New Models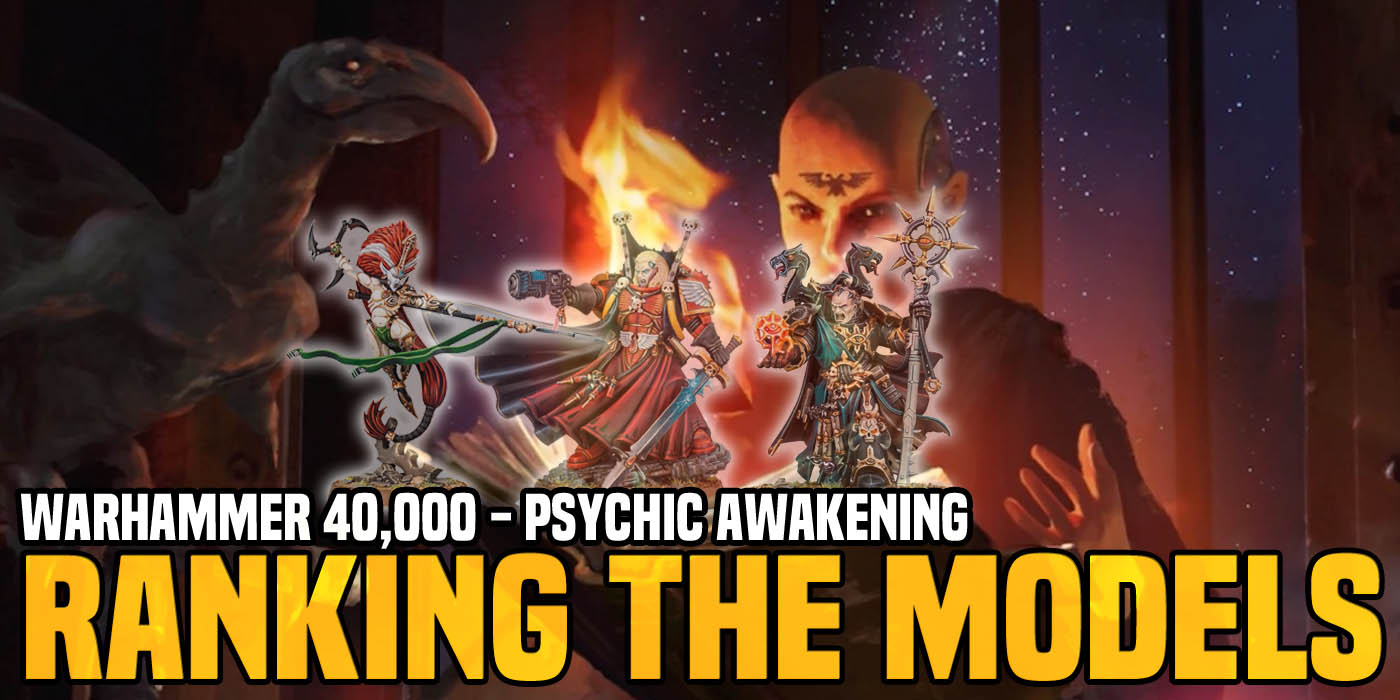 We Ranked the Psychic Awakening Character Models. Well, the ones that were out at the time. We've got some more to add to that list now…But the point is that GW has brought a ton of cool, new character models to the game via Psychic Awakening. That's definitely one thing they got right. It's kind of expected that GW will show off some more models – the real question is which factions are going to get some love?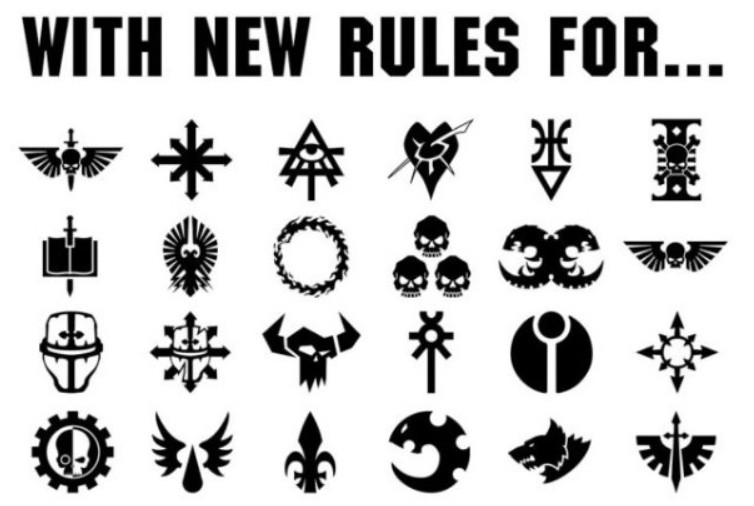 They all got new rules…but not everyone got new models…
A New Edition?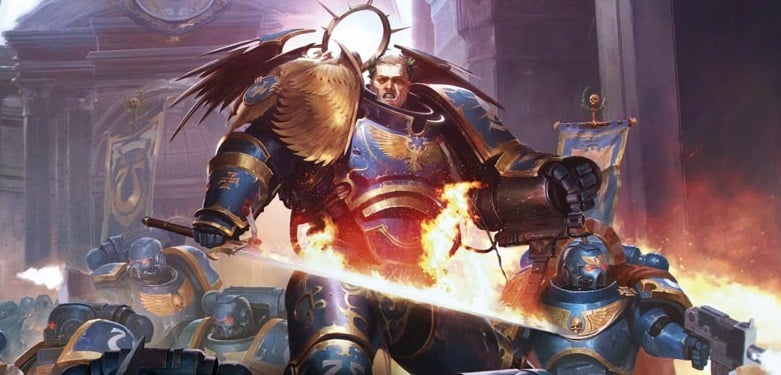 Okay, fine. Everyone was thinking it. Are we finally going to see Games Workshop announce a new Edition of Warhammer 40,000? Or perhaps "new" is the wrong word. Maybe just an update to the current rules…Heck, at this point we've heard so many thing who really knows any more. A new starter boxed set with Marines vs Necrons? Changes to the core mechanics? Nuke the Galaxy and start over? A new batch of index books so the cycle can start completely over!?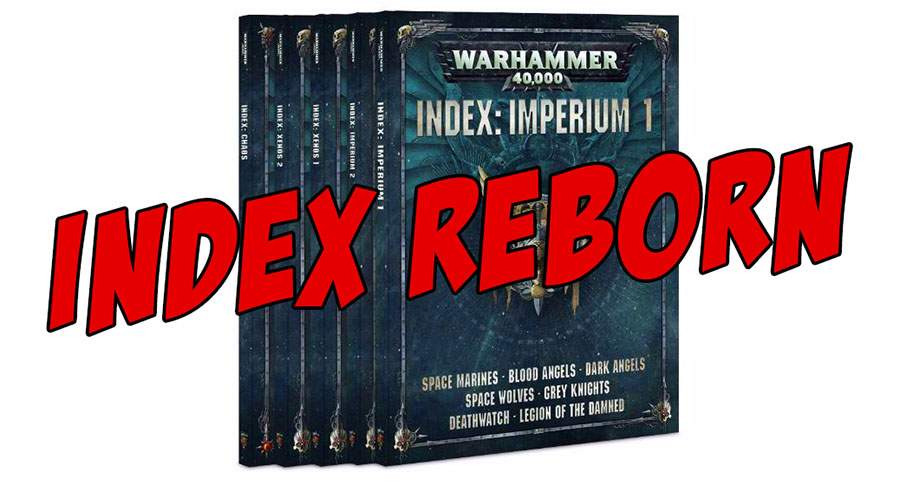 We'll have to wait and see on May 23rd if we're finally getting that long rumored update to the edition.
A New Plastic Tyranid Lord of War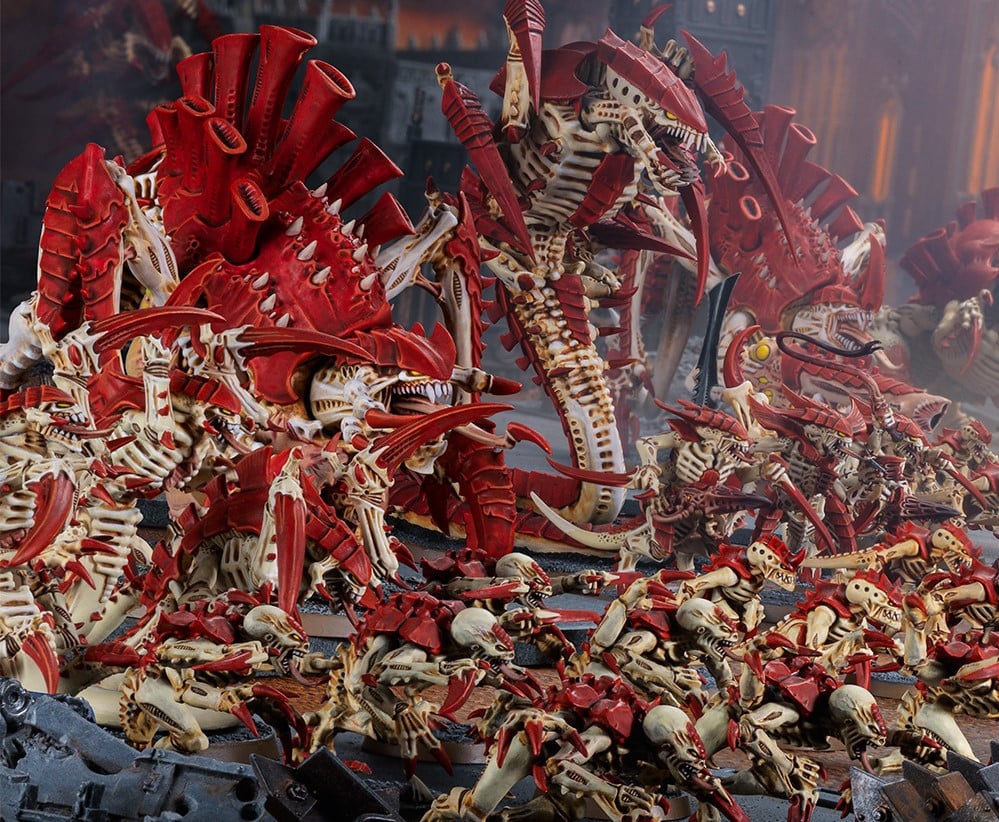 Hey, it's called "Things We'd Like To See" not 100% super accurate predictions.
What do YOU want to see from Games Workshop on the 23rd?