Move over Necrons and Space Marines – the Bad Guys are here to stake a claim in the next edition. It's Chaos Marine Time!
We've seen the Necrons and the Space Marine Faction Focus articles. Now it's time for a look at the Chaos Space Marines. Don't think they are taking a back seat this edition because they are sounding just as mean and deadly as they have ever been. Well, maybe not 3.5 deadly…anyhow, take a look!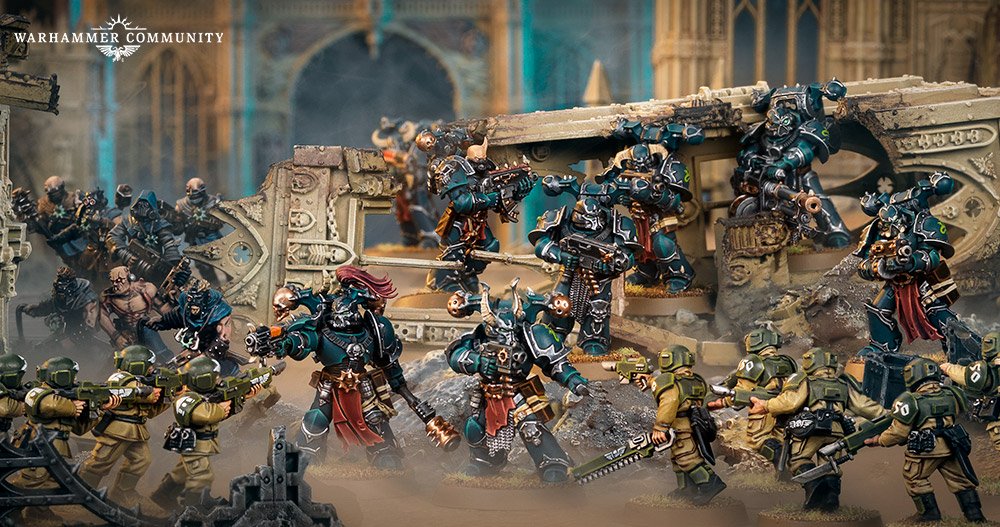 For starters, GW brought in Justin Curtis a chaos champion in his own right to talk about some of the changes to chaos. One of the big things he pointed out is that the new Detachment/Command Point system is a boon to Chaos Generals out there. Now players won't need to dabble with min-sized cultists squads in extra Battalion Detachments just to get some more CPs to spend. In fact, you'll be rewarded for not spending CP on additional Detachments can use all those great stratagems from Faith and Fury.
Speaking of Daemonforge, all of those vehicle changes are going to kick in for all your Daemon Engines. Shooting from combat, Blast weapons, and all those other juicy boosts are going to help out, too! Now you'll be able to mix in those close combat attacks with their Daemon Engine shooting and get to take advantage of both.
Justin also mentioned that the new Terrain rules will allow for Assaulty armies to get in there. No more hiding on a second story and avoiding a charge – the "gamey" parts of those rules have been overhauled and it's time to get down to business…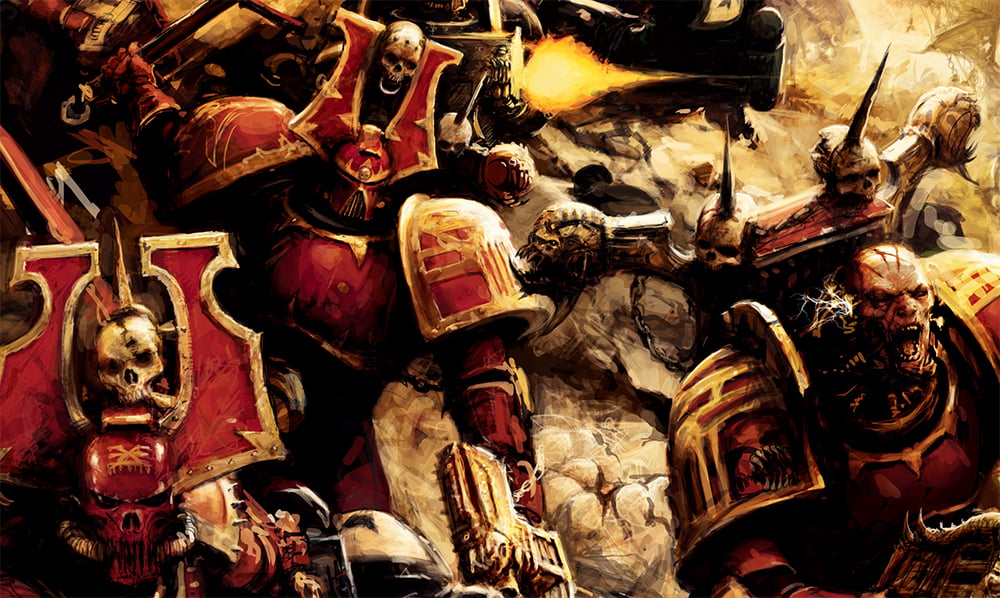 This could be time for those Khorne Berzerkers to really shine. They were already feared for their combat prowess, but now with the boosts to melee armies and the changes to Overwatch, look out!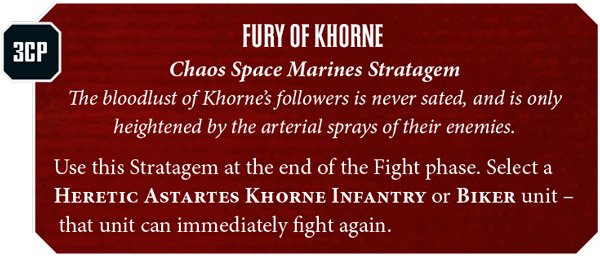 Defilers are also due for a comeback even though they've been here for years. The Defiler Claws combined with the options to add in some extra flamers make this Daemon Engine quite scary. And the Blast from it's Battle Cannon ain't a joke, either!

And if you're going to run all those Daemon Engines (because, why the heck not) don't forget to mount up with the Lord Discordant on Helstalker. Those guys are STILL bonkers. Plus, they look pretty darn cool, too.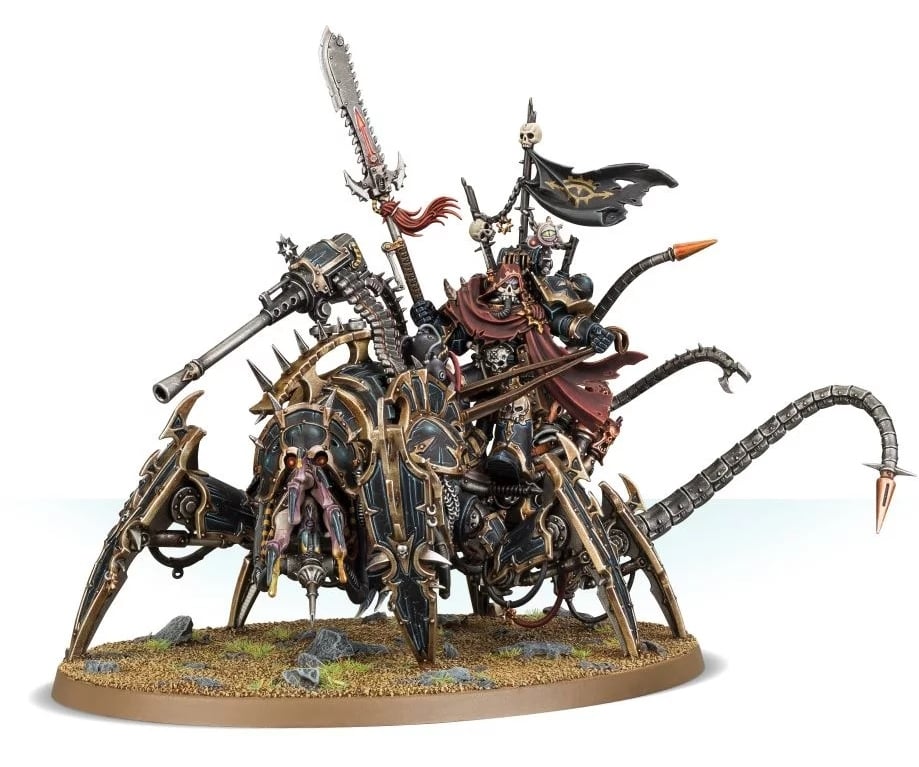 Not only do they buff your own Daemon Engines, they can cause enemies some issue of their own thanks to their Aura of Discord.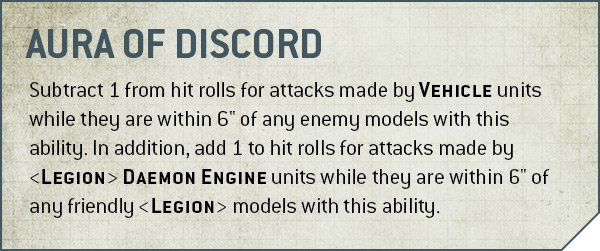 So yeah – Chaos is getting a boost this go around. Their basic rules haven't been tweaked a ton (at least not yet) but some old, classic units are getting a tune-up and this new edition is looking promising for the followers of Chaos. They were always good in 8th and had a moment in the spotlight – until those pesky loyalists got like 20 books in a row. I'm not bitter – you're bitter. We're just going to have to wait and see what sort of efficiencies we'll be able to pull out of the Chaos Space Marines in 9th!
I can't wait to see what dirty tricks will be uncovered when we get our collective hands on the new edition…