I'm worried about the new Primaris units.
With the advent of 9th Edition we've got a whole new wave of fun Primaris units hitting shelves and tables. Some of these are long awaited replacements, others are surprises that no one was really looking for. The new units seem somewhat of a mixed bag, they continue the Primaris trend of lots of focused units but with this latest wave I'm seeing some unexpected issues. A number of the new units either go against the general trend/aethetics of existing Primaris units or have roles that already overlap with existing units, leading to issues of unit redundancy. Let's take a look at the new units and examine these issues.
Assault Intercessors 
These are the simplest of the new units, being effectively just a weapon swap for regular Intercessors. Aesthetically they fit with prior Primaris units as nice clean, modern models. Role wise they seem to have a close overlap with Reivers. Indeed I'm not sure what these guys do that Reivers, or heck Veteran Intercessors, don't already do. I get why they exist – everyone wants the direct Primaris counterpart to the Assault Marine, but at the moment, they may have some unit role overlap issues with the current models.
Primaris Outriders
Like the Assault Intercessors I get why these guys exist. They keep the clean ascetic and act as the direct replacement for classic bikes. Now when GW decides to phase out Classic Bikes, or Assault Marines, they have a clear reason and a clear replacement. Still, even with in the Primaris only lineup these guys kind of feel redundant. We already have a fast 3 man Primaris scouting, rapid strike unit – Inceptors. These units, both in lore and on the table, have a ton of mission overlap and I can't help but feel like these didn't really need to exist. It's also odd to see the "all grav all the time" Primaris suddenly roll out the wheeled vehicles.
The Invader
Speaking of wheeled vehicles we have the Invader ATV (anyone else having issues mixing up , Invader, Invictor, Inceptor, Intercessor and Infiltrator, apart?). This model's unique design is already getting a decent amount of flak online, so I won't comment on it much. It does at least again keep the clean modern aesthetic, even if it's odd again to see the sudden use of wheeled vehicles. Why isn't this thing a grav craft? We know Marines like light strike grav vehicles, the Land Speeder has been around forever. Now I get this thing is again the direct replacement for the Attack Bike, even having a similar load out, but it still feels redundant and unexpected.
From a lore persective I'm not sure why I'd ever use two Primaris Marines to man one Invader when I could take two in Inceptor suits and have a lot more firepower and mobility. It also seems to be almost exactly in the same role as the Land Speeder. As it stands in the current Codex it is still competing with Land Speeders and Attack Bikes and doesn't really set itself apart, aside from being Primaris. Neither of those Classic units get used much these days.
Eradicators 
Overall this unit seems solid. It keeps the aestheticc and fills the role of heavy anti-tank Primaris have been missing. We will have to wait to see how good their rules are, but that's an unrelated issue. They could likely have been just a new weapon option for Hellblasters, but I don't mind GW going in this direction. Good job Nottingham!
Firestrike Servo-Turret
What even is this thing? I guess someone really wanted to make a version of a German 88, a WWII anti-aircraft/tank gun. I do kind of get what they are going for here, but its just all so weird to me. First off it doesn't carry unique or interesting guns, Accelerator Autocannons and Las-talons are already easy for Primaris to get, and on arguable better platforms. Neither is a weapon players are rushing to spam. The big thing here though is how this unit aesthetically goes against the rest of the Primaris line.
Marines in general, but especially the Primaris line are all about speed and mobile firepower. Primaris units tend to be either fast, or ultra-mobile, making a lot of use of jump packs, grav shoots or grav tech. A static, or semi-static, gun platform is the opposite of that concept and feels awkward. This guy also just seems to compete with Centurion Devastators as a tough super heavily armed semi-infantry unit.  If this is a rollout of some sort of artillery platform, like a new Thunderfire cannon, it could make more sense. We'll have to wait and see how this platform develops.
Bladeguard + New Characters 
I'm going to roll the Bladeguard and the new characters up together because my issues with them are generally the same. Now overall these are needed units. Primaris needed a heavy dedicated close combat unit, and one that could tank well since the get go. Bladeguard are clearly trying to fill that spot (if they will be any good, who knows, not really feeling Power swords as as top tier weapon). Likewise new weapon options for Primaris Lts and Captains is super needed. New models for Chaplains and Ancients are also always welcome. I don't know enough about the Judicator to know if its redundant or not. So great job on the unit roles!
However while the units themselves are needed the models have moved in a different direction.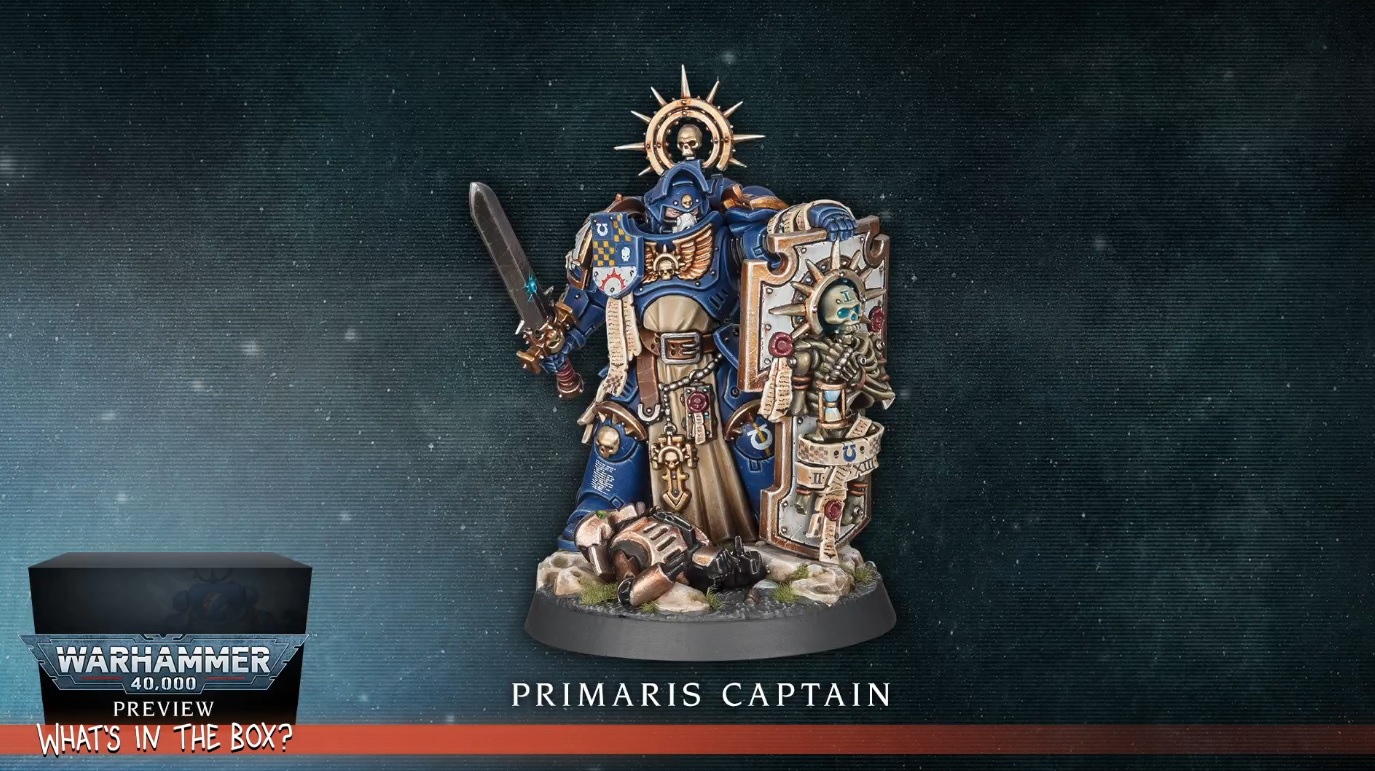 Remember how I talked about the clean, modern, professional even, look of the bulk of the Primaris line? Well these new units mostly abandon it, going for an over the top Gothic look, more fitting to a Classic Marine design. I'm really on the fence about this change. I know a lot of people didn't like Primaris when they first came out, heck many still don't like them. I do get this annoyance, and the older super over done Marines had their own style. Still I always felt the Primaris line really worked. It's a modern military, clean, hard sci-fi take on Marines. It worked well and served to really highlight how they stand apart from the rest of the Imperium. While other Imperial factions, Astra Militarium, Ad Mech, Custodian Guard, Sisters of Battle, oh man Sisters of Battle, get more and more baroque and fanciful, covered in devotion to the Emperor, the fact that Space Marines were moving the other way was cool and refreshing.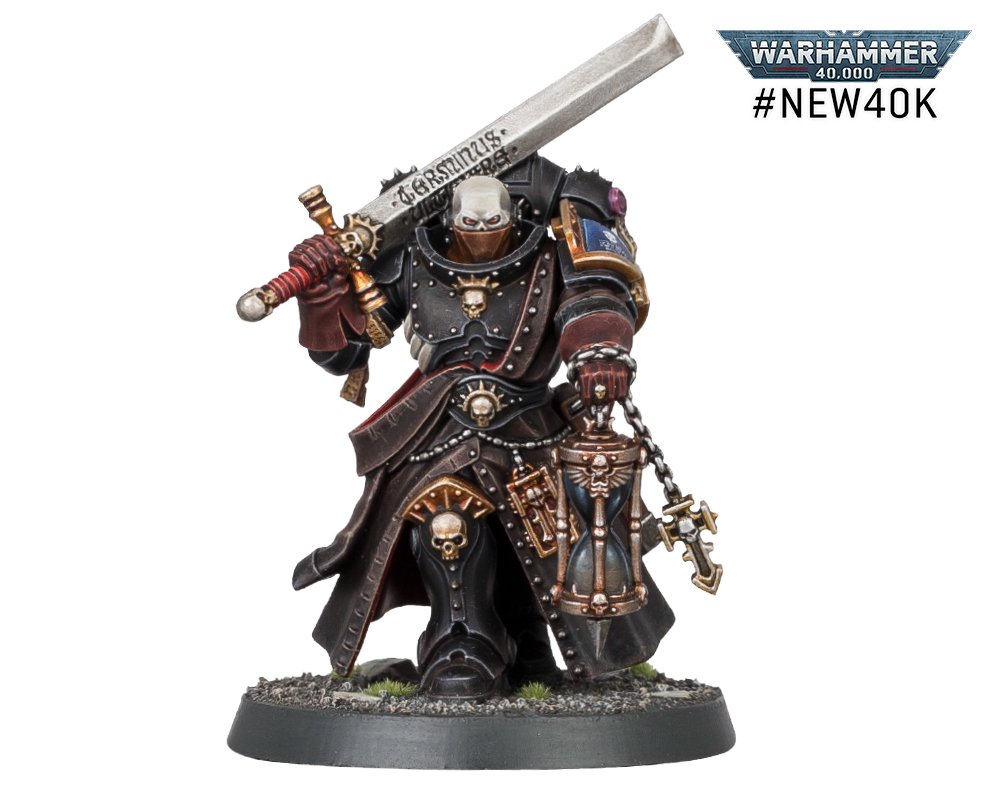 It also fit well with the lore. The Primaris Marines are Guilliman's version of perfection, his hope for the Imperium. We know Guilliman hates the current Imperium with all its arcane and baroque trappings. He's working towards bringing back a rational, enlightened Imperium and the Primaris Marines reflected that, with their clean lines and professional look. They stood as a visual representation of what Guilliman wants. The new Marines were a clean break from the Classic Marines, who themselves where fallen versions of what they had once been.  Now however I worry that's going away, likely in part to appease people complaining about Classic Marines, and their look, going away. It feels like these new Marines are slowly diluting, the aesthetic and philosophy behind Primaris Marines, while at the same time creating a host of new units with overlapping roles in the marine codex.
Hopefully my worries prove to be unfounded, but right now I'm worried that the near future just might see an Invader ATV jumping over a Carcharodon.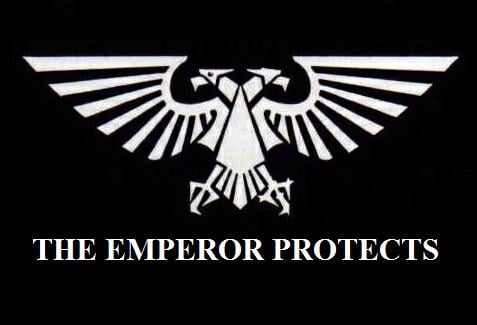 Let us know what you think about the new Marines down in the comments!