The Grimdark gets Noir with the new Warhammer Crime books coming soon from Black Library!
It's a big universe out there and there is lots of room to tell all sorts of stories. Black Library is going to produce a new set of books dubbed "Warhammer Crime" as they will explore both sides of the law in Warhammer. If you like detective novels or crime-based stories this one is going to be for you!
"Coming your way later this year, Warhammer Crime is a new take on the 41st Millennium. Set in the immense city of Varangantua, these stories will focus on the seedy underbelly of the Imperium, looking at the gang lords who profit from human misery, the hard-bitten investigators who doggedly chase down clues, and many more on both sides of the law. Refresh yourself on the concept with Black Library's atmospheric series premise."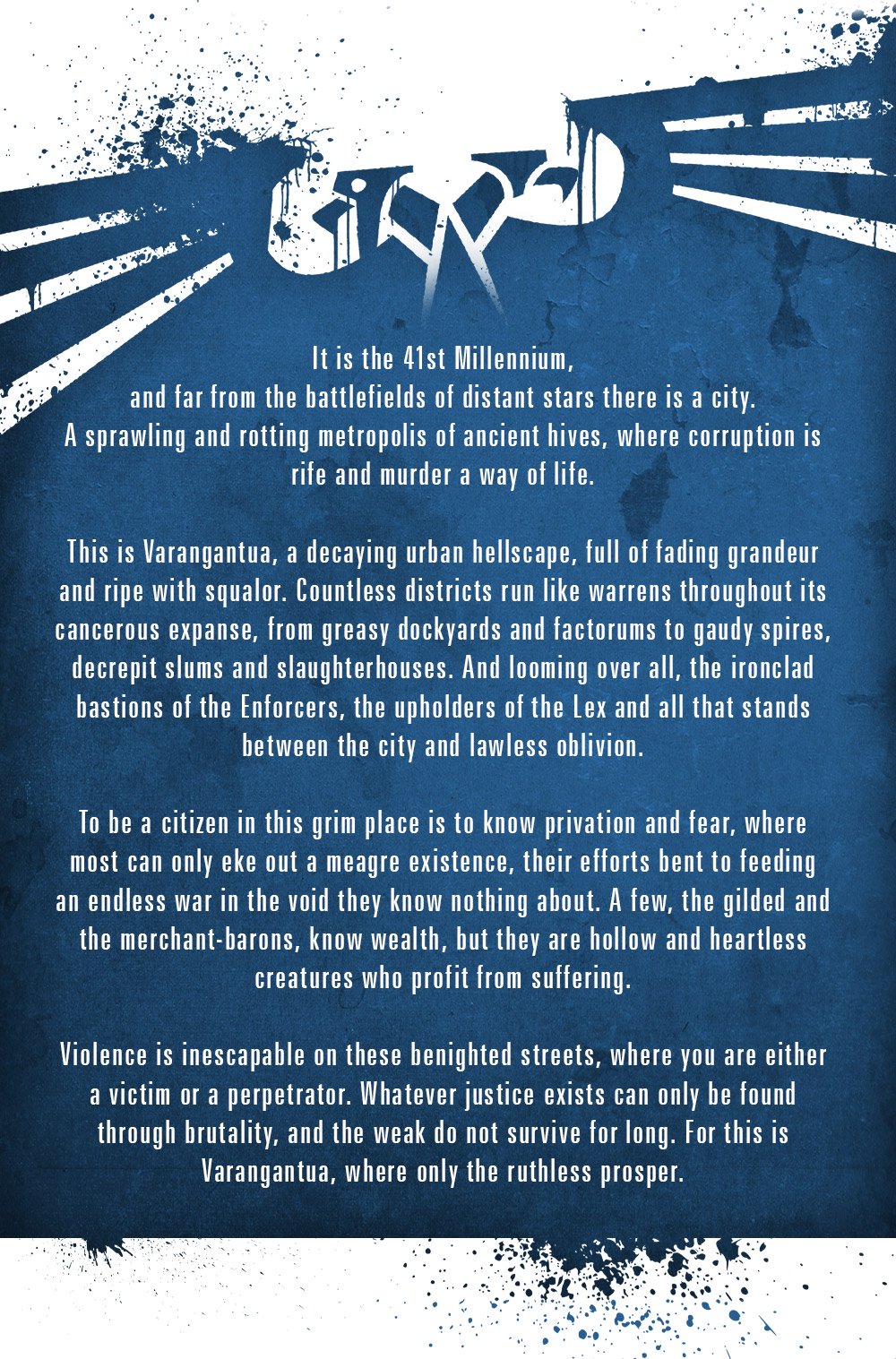 The Stories So Far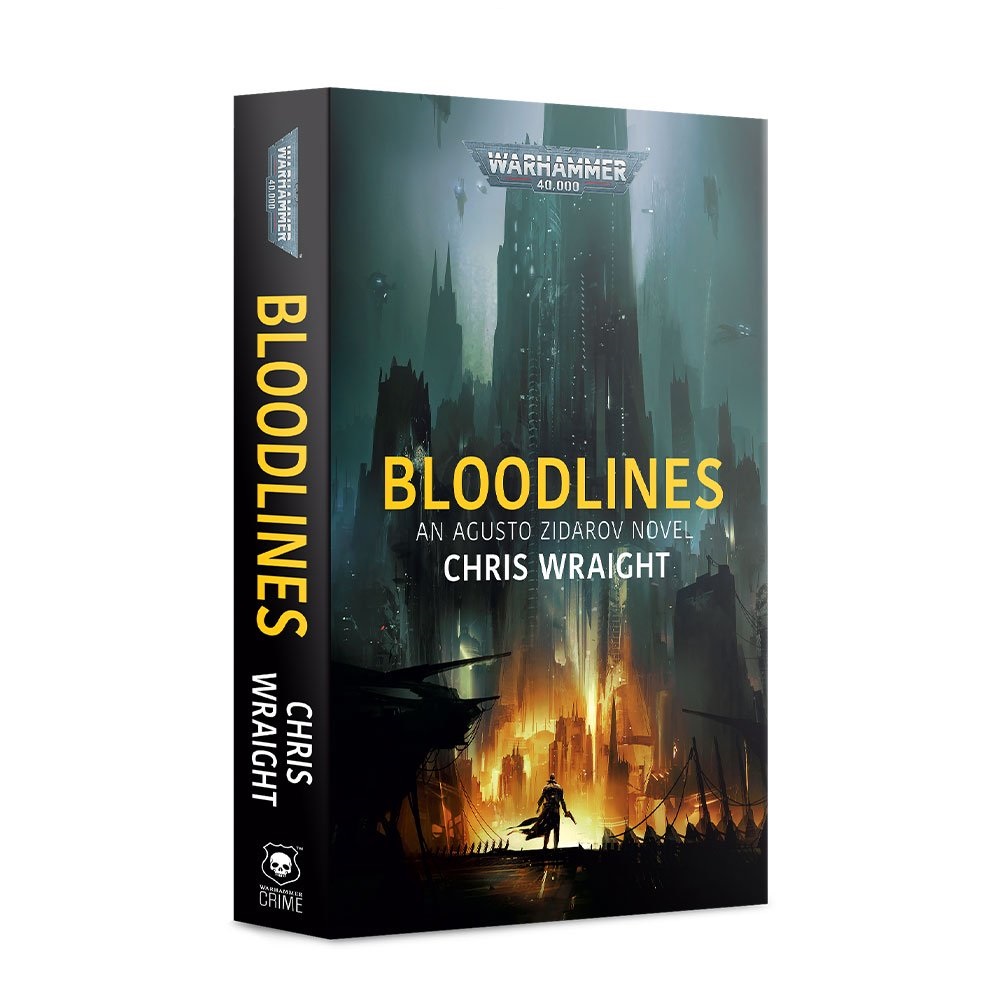 The first pair of stories from the Warhammer Crime series were announced back in March. We had Chris Wraight's novel Bloodlines and the audio drama Dredge Runners by Alec Worley. Bloodlines focused on an enforcer looking for a missing scion of a powerful family in the city while Dredge Runners was about an ogryn and ratling stuck between the law and a crime syndicate.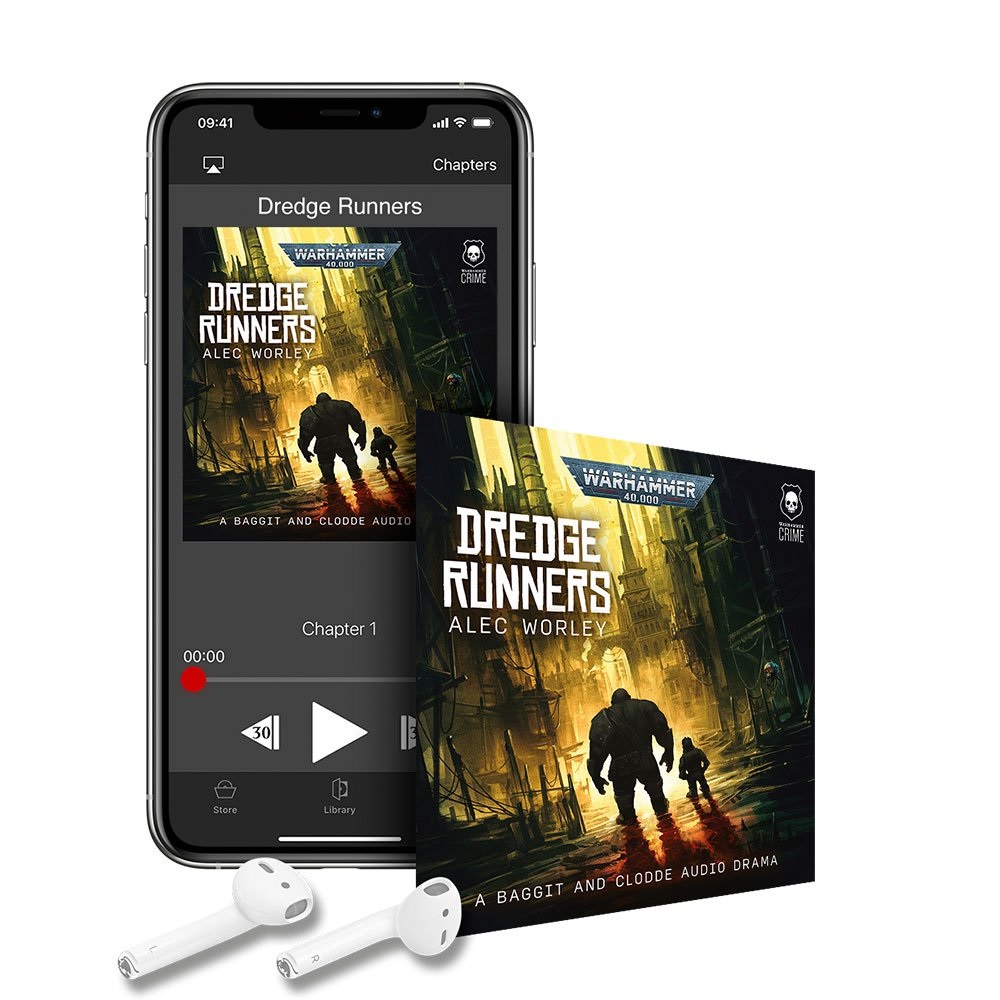 Today, we learned there were more books on the way. The first is called Flesh and Steel and is written by Guy Haley.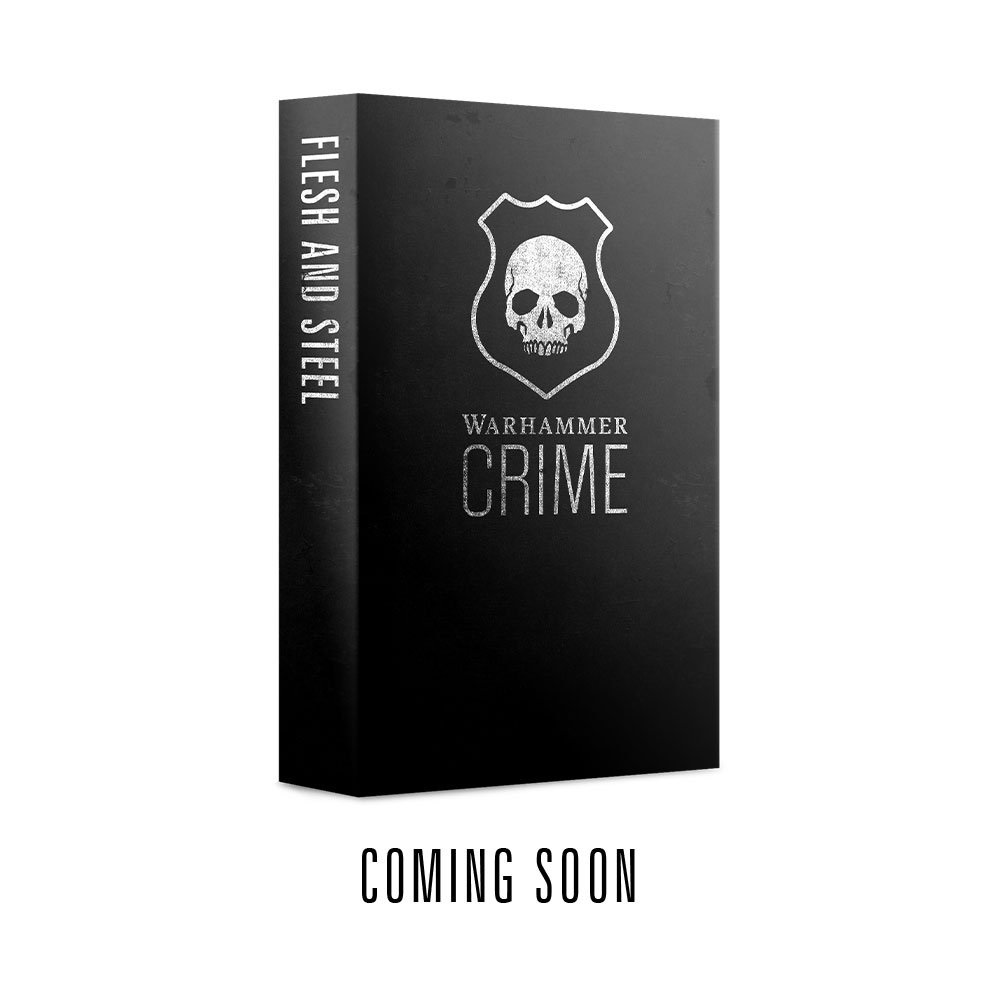 "Born into riches, Probator Symeon Noctis attempts to atone for his past sins by championing the powerless of Nearsteel district. But the sprawling city of Varangantua is uncaring of its masses, and when a bisected corpse is discovered in the neutral zone between Nearsteel and the Adeptus Mechanicus enclave of Steelmound, Noctis finds himself cast into his most dangerous case yet.
Partnering with the tech-priest Rho-1 Lux of the Collegiate Extremis, Noctis is drawn into a murky world of tech-heresy, illegal servitors and exploitation that could end his career, or his life."
Following that one we have an anthology called No Good Men which features short stories from many Black Library veterans: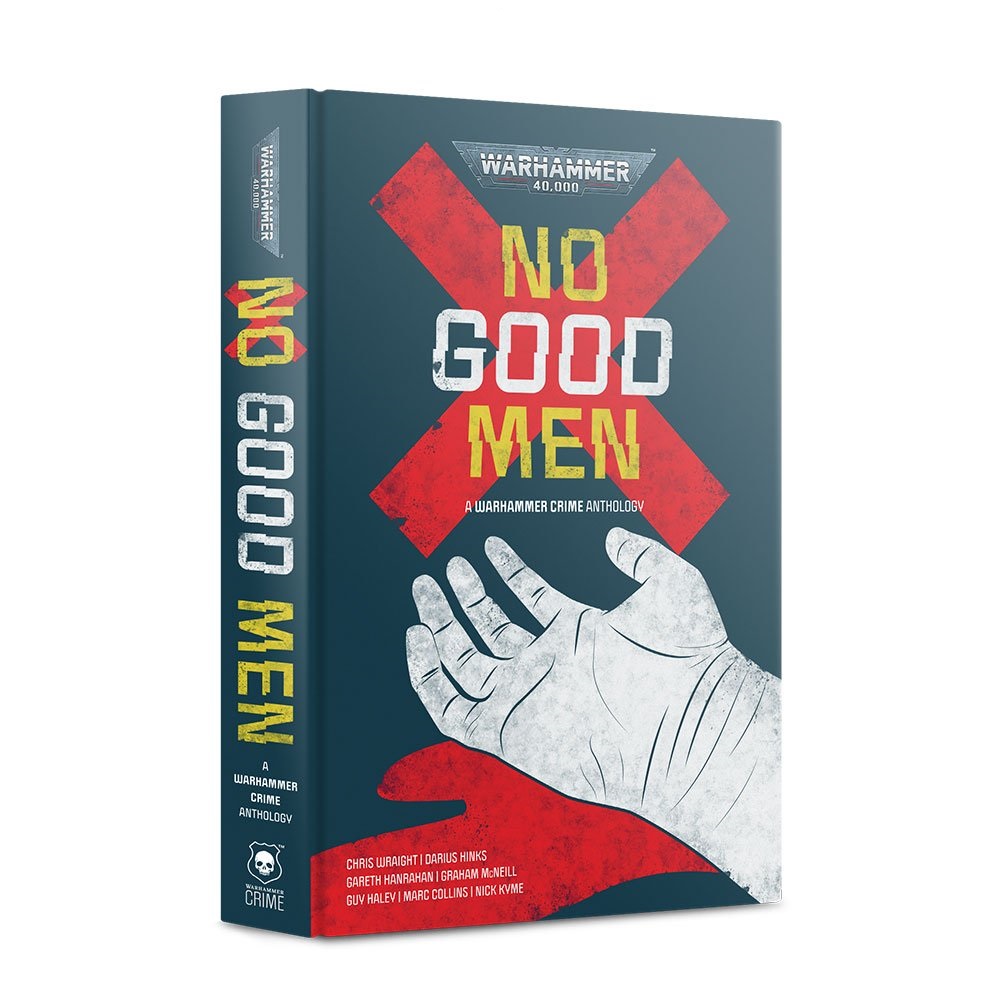 "In the grim darkness of the far-future, there is a vast city… An urban sprawl of murder and corruption. A den of vice and illicit deeds where the law is failing, and justice is fleeting. 
Glutted merchant-kings turn the wheels of industry, feeding the engine of war on distant worlds while the lowly dream only of survival. As the gilded prosper, hidden behind their fortress walls, the masses must find a place within the underbelly. But regardless of station, whether criminal or law-keeper, one fact remains true – this city is dirty, and no one escapes it without a little sin. For in Varangantua, there are no good men."
Exciting stuff! The Warhammer Crime books are slated for a launch later in 2020 so we'll be keeping an eye out for these new spins on the Grimdark!
If you've ever wanted to get a closer look at the gritty day-to-day life in the Grimdark, Warhammer Crime will take you there.