Zoinks! Like, We Gotta Get Outta This Spooky Overlook Hotel, Man!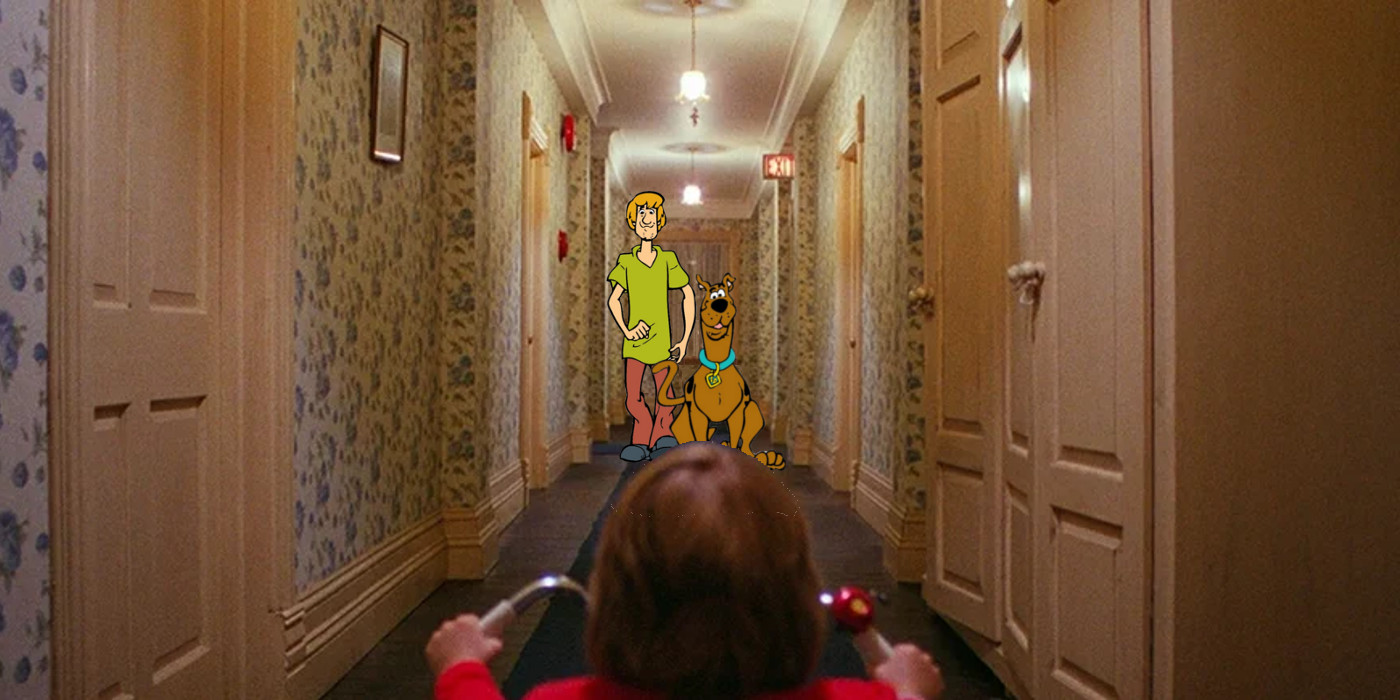 The Op is releasing two games for their Coded Chronicles collection of at-home escape room style games. Can you guess which two franchises they've chosen?
We've covered Scooby-Doo several times here at BoLS Board Games. That's no coincidence. I really like Scooby-Doo. I don't know why. But I've always loved it. It's the perfect blend of funny, mystery, and nostalgia. Plus the more recent series have been actually super good. I genuinely recommend Scooby-Doo: Mystery Incorporated.
And since we're talking about spooky mysteries, watch me swooce right into another beloved, silly and quirky spooky mystery franchise…
Finally, after years of waiting, I have some (albeit flimsy) proof for my fan theory that Velma has the Shining! And I can give my thanks to The Op, for creating these officially licensed games as part of their Coded Chronicles collection.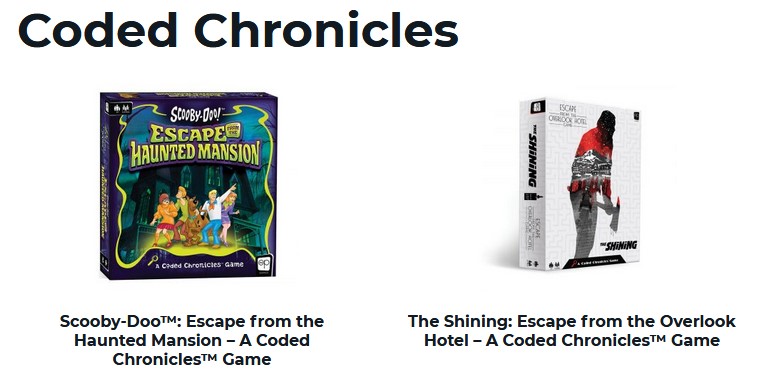 Each of these games features a gameplay system that simulated the escape room experience in your own home. They are (obviously) a little light on the inner workings but mentions that players will need to work together in order to solve over 50 clues and puzzles using a "unique code revealing mechanic". They promise each game providing a unique storyline and objective to provide a one-of-a-kind gameplay experience.
Also mentioned are unique player powers for example Wendy Torrance has some ability to look and using surrounding objects to get a better hold of helpful items and Danny's supernatural "Shining" to reveal hidden clues. The Op is still slowly revealing how the game plays on their social media platforms.

So we don't know a whole lot just yet. So get your Scooby Snacks ready and awaken those latent psychic abilities for more news in the coming weeks.
Step into the roles of Scooby-Doo and the Mystery Inc. gang as you work to solve the mystery in Scooby-Doo: Escape from the Haunted Mansion.

Subscribe to our newsletter!

Get Tabletop, RPG & Pop Culture news delivered directly to your inbox.
1+ Players
120 Minutes
Ages 12+
"Here's Johnny!" In The Shining: Escape from the Overlook Hotel, take on the roles of Wendy and Danny and work together to search for a way out! Use psychic abilities like "the shining" to solve challenging puzzles, but beware of Jack and the hotel itself, which are conspiring to keep the Torrance family captive. Can you get Wendy and Danny out of the Overlook Hotel while avoiding the axe-wielding Jack?
1+ Players
120 Minutes
Ages 17+
Hey Fred, maybe don't split up and search for clues this time around.