Board games are rarely published globally.You'd think a board game based on Mortal Kombat would have left Brazil, but nope!
Today, we continue our weird "retro board games based on retro video game" mini-series we're running. We're dropping Down to the next decade and look Up to see what's Left when the US and Japan Left A great opportunity Right where you'd least expect it, Down in Brazil.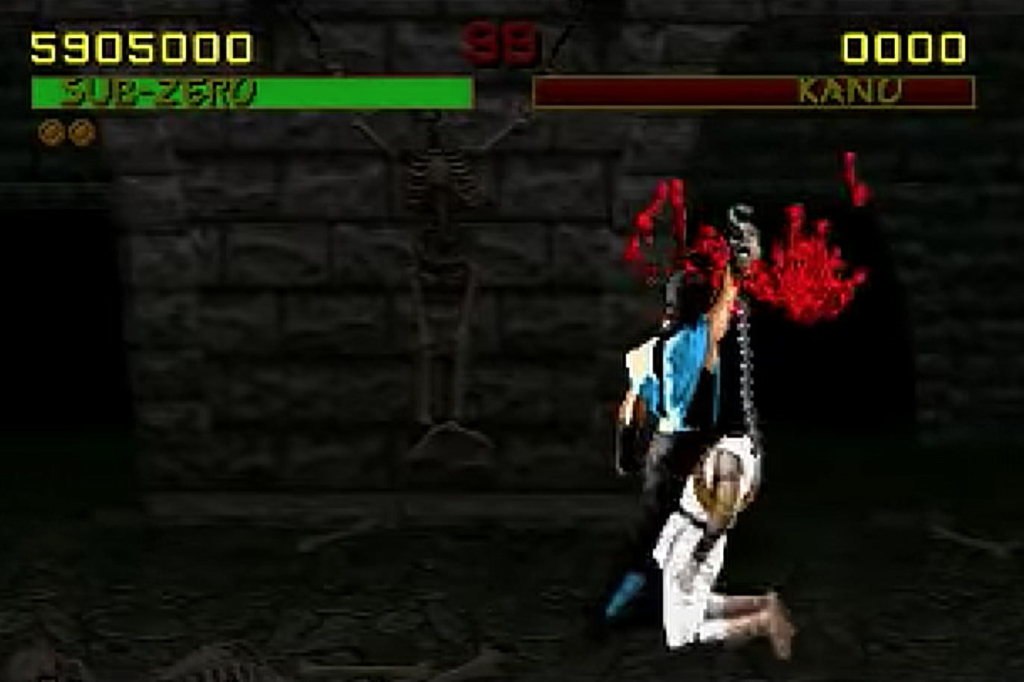 For all the non-hip, non-rad, non-90's kids out there, Mortal Kombat was a video game fighting series (technically is, but no one buys them), which gained infamy for being too brutal and bloody, as seen above. If only they knew where Doom Eternal would go 28 years later. Perhaps because of the violent nature, gaming companies thought it best to avoid any franchise with a familiarity with violence. But who can say?
Regardless, Estrela, a gaming company from Brazil, wasn't scared! And in 1995, with the release of Mortal Kombat 3, they released their Mortal Kombat Board Game!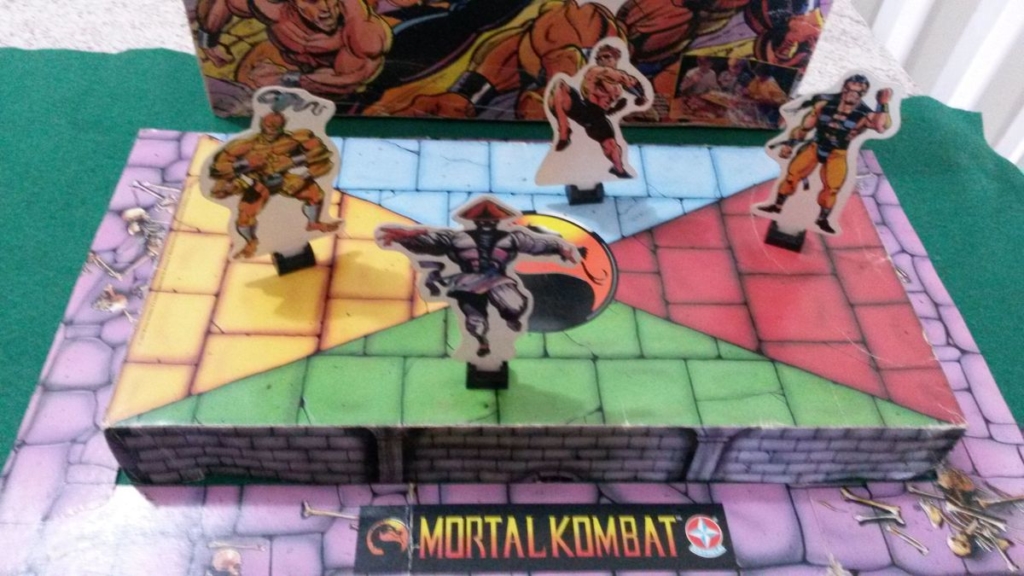 Clear rules for the game are difficult to find, but here's what I've been able to find. Each player chooses a character and places them anywhere in their starting region. Each character also has their own character card, which might have useful information on it, I can't be sure, I don't speak Spanish.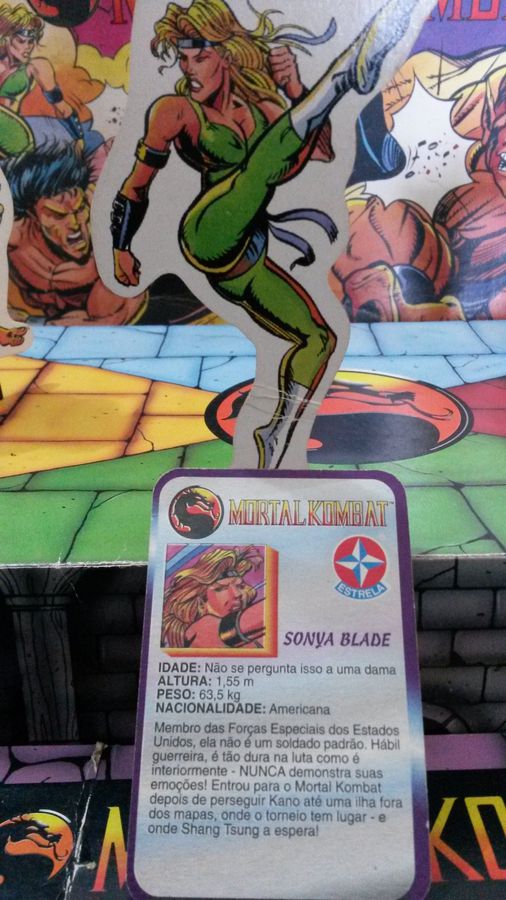 Players move around the board and if they move adjacent to another player, a fight begins. Combat works in a rock, paper, scissors sort with players alternating playing cards to determine attacks.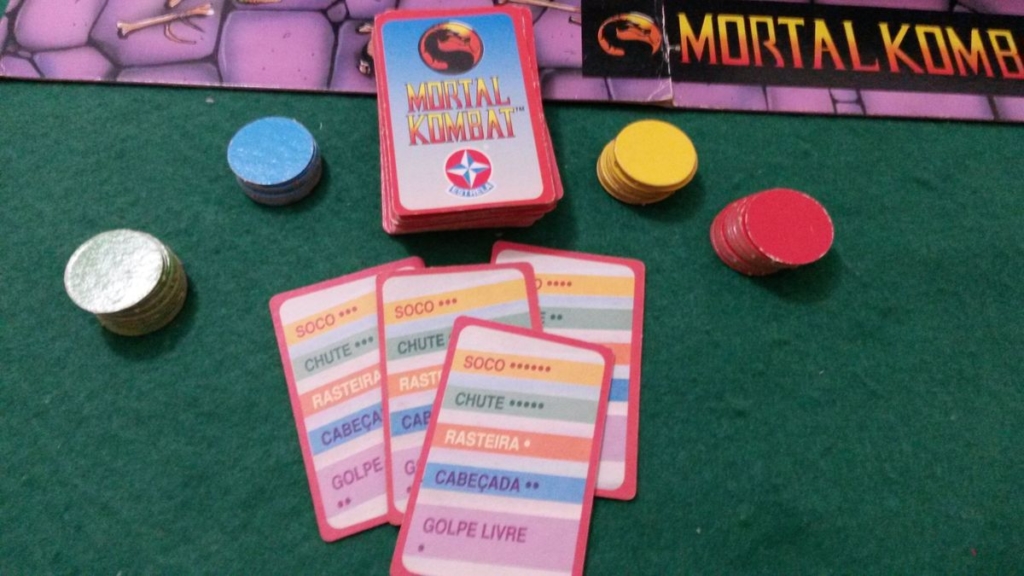 Each Attack card has 5 combat options, the attacking player declares one option and the defending player chooses their card. Both cards are revealed and whichever player has the most points (dots) in that option get a hit. Then the defending player choosing an attack and the cycle beings until one player scores 3 hits, at which point the combat is over and the losing player loses a life.
But, if a player scores 3 consecutive hits, they can FATALITY! The only set of rules I could find talk about spinning a spinner to determine if the Fatality goes off, but the unboxing video I saw doesn't show any spinner so… Your guess is as good as mine.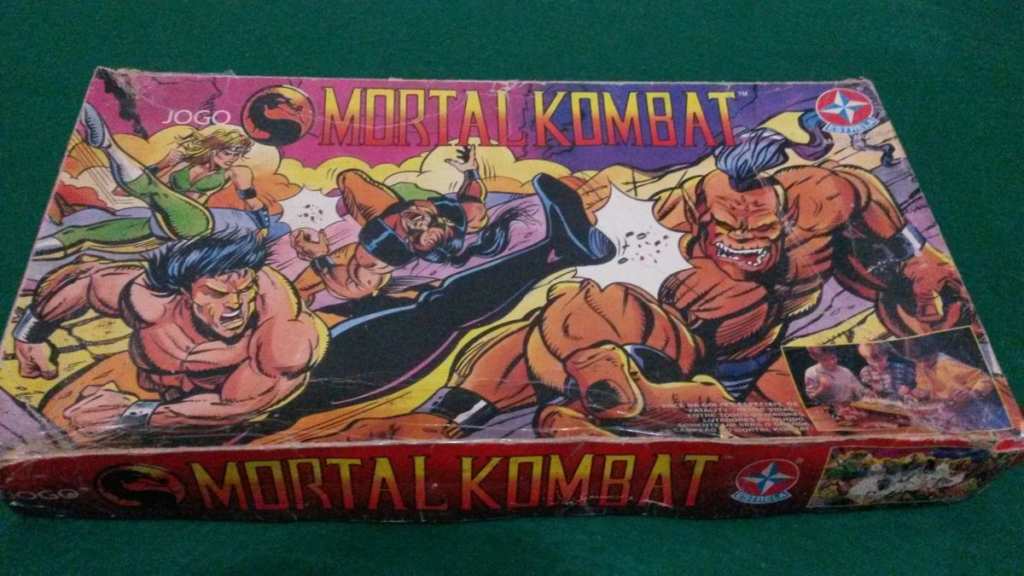 Who cares? Look at this rad as hell box art.
"Who loses all lives of the same color will also be eliminated." Again, your guess is as good as mine. Maybe each color of combat option is a life you can lose? Not a fan of that mechanically, but could be?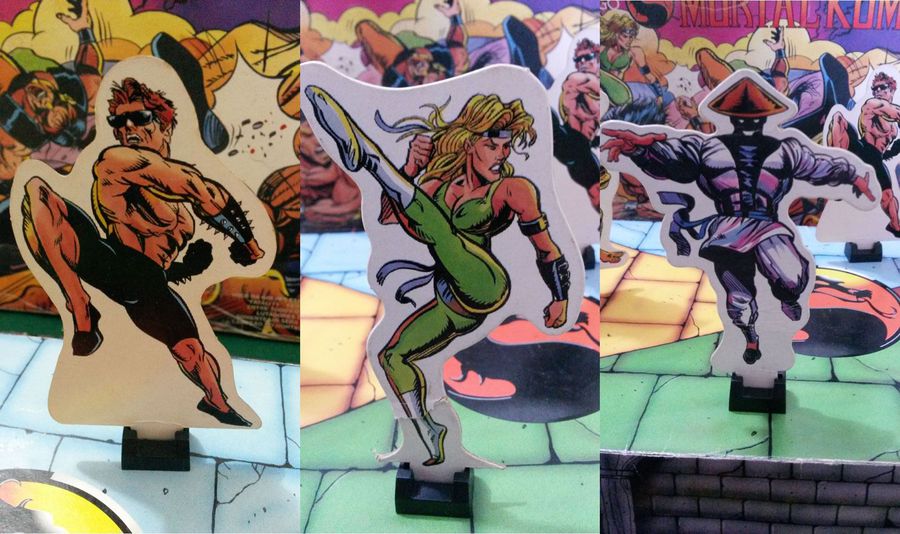 I wish we could know more, but I hunted for a while and couldn't find any better details. So the Brazilian Mortal Kombat board game will forever be shrouded in mystery!
Find neat that way though. Right?
Thanks for reading!