Warhammer 40K: App Improvements & A Free Month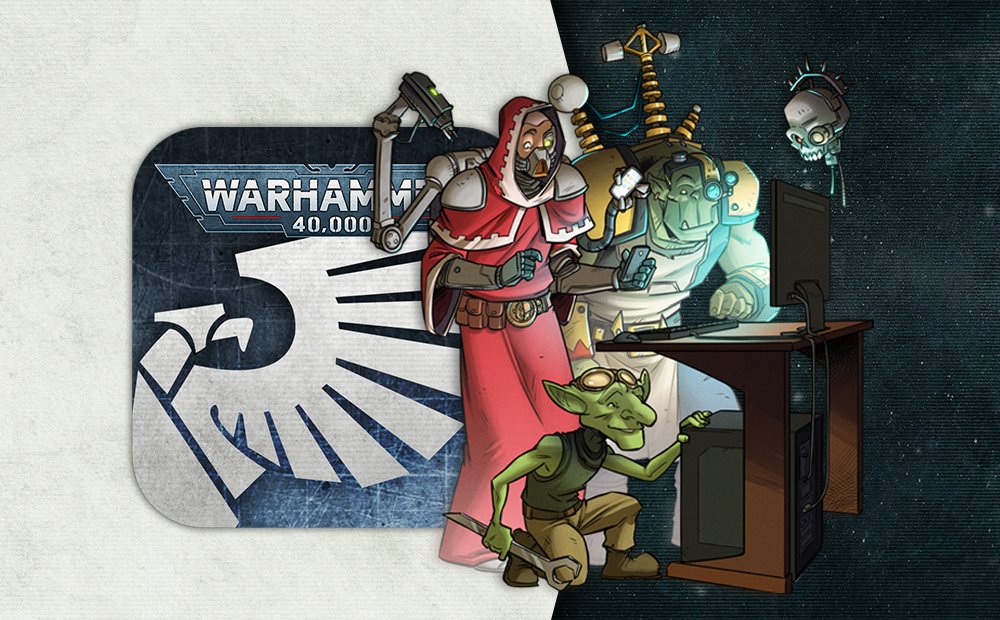 Games Workshop has some info about the new Warhammer 40,000 App – and folks are getting a free month along with some more updates!
The new Warhammer 40,000 App launched and we covered what was actually in the app and what wasn't in the app. All that said, it hasn't exactly been getting the best reviews online from users. It's currently sitting at 1.5 stars out of 5 with 2,732 reviews at the time of writing this article. That's not great…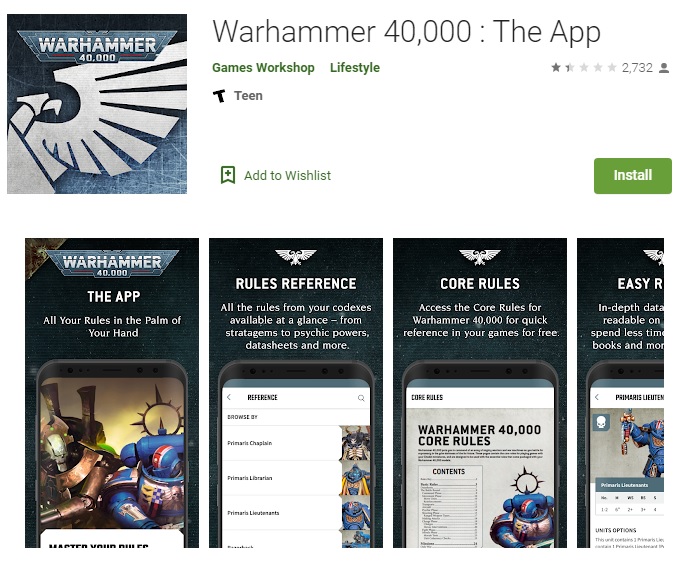 On the plus side, it seems that GW is hearing folks loud and clear. First up – iOS users will be happy to know they now have access to the App as well.
Download Warhammer 40,000: The App on iOS
Next up, GW has released a roadmap of new fixes as well.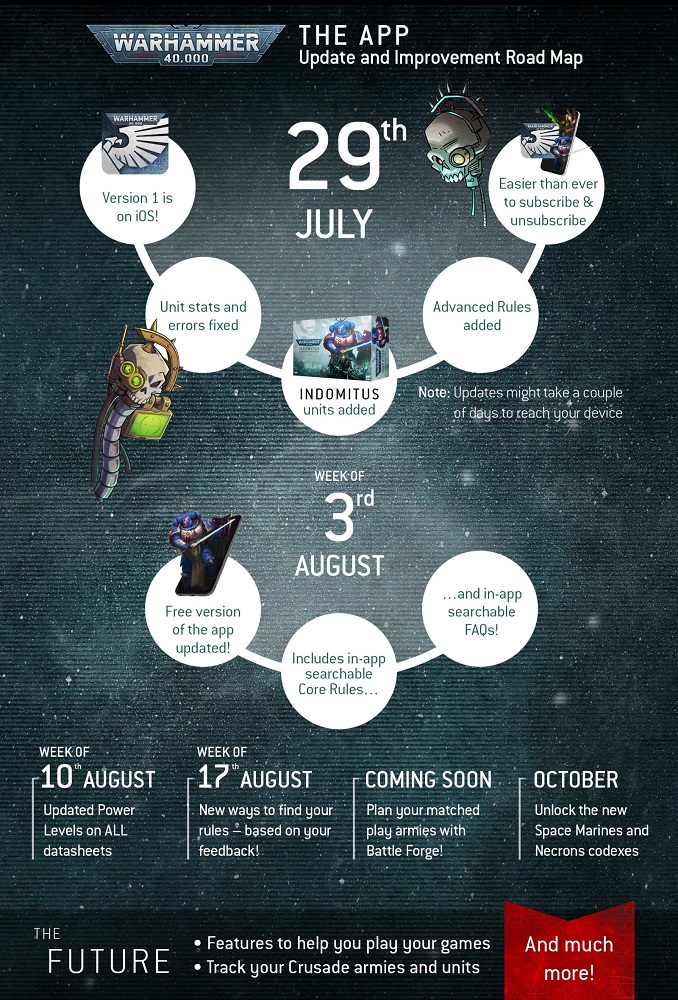 Now that the App is out for iOS and Android, GW really wants folks to put it through its paces and send them feedback.
"Now's your chance to help us put the app through its paces, and to let us know where we got it right and how you think we could improve it even more. Submit your feedback to our development team at [email protected] We'll keep you posted with the latest news right here, so keep an eye out to see when your favourite features get added. "
Free Month?
Because of the rocky launch GW wants to thank its first wave of users with a free month for subscribers. Here's how it works:
"Now for perhaps the best news – we want to say thanks to everyone who has subscribed to the app and got involved so far. If you took the plunge and subscribed already, or if you jump in and subscribe before the end of July (that's this Friday – how time flies!) we'll add an additional month to your subscription for free to show our appreciation. "
Subscribe to our newsletter!
Get Tabletop, RPG & Pop Culture news delivered directly to your inbox.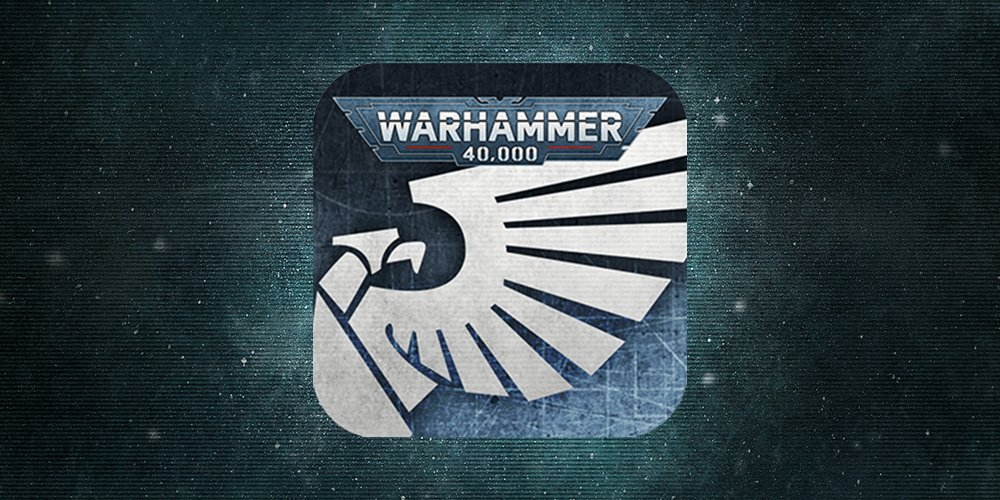 So if you're already a subscriber to their App, you'll get a free month. If not, you have until this Friday to sub-up and get an extra month for free.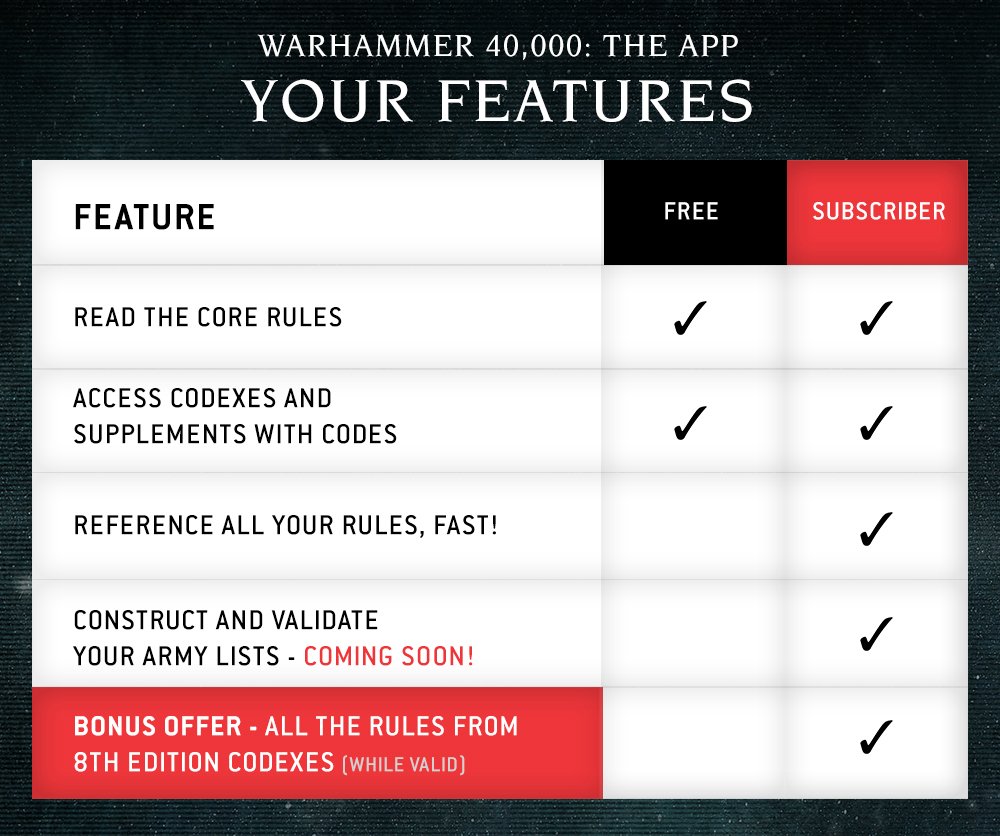 Warhammer 40,000: The App – They are working on it…