Take a look at the latest Terrain kit doing the rounds online.
We've all been waiting for the giant amount of Indomitus launch titles to arrive. But one was strangely shrouded.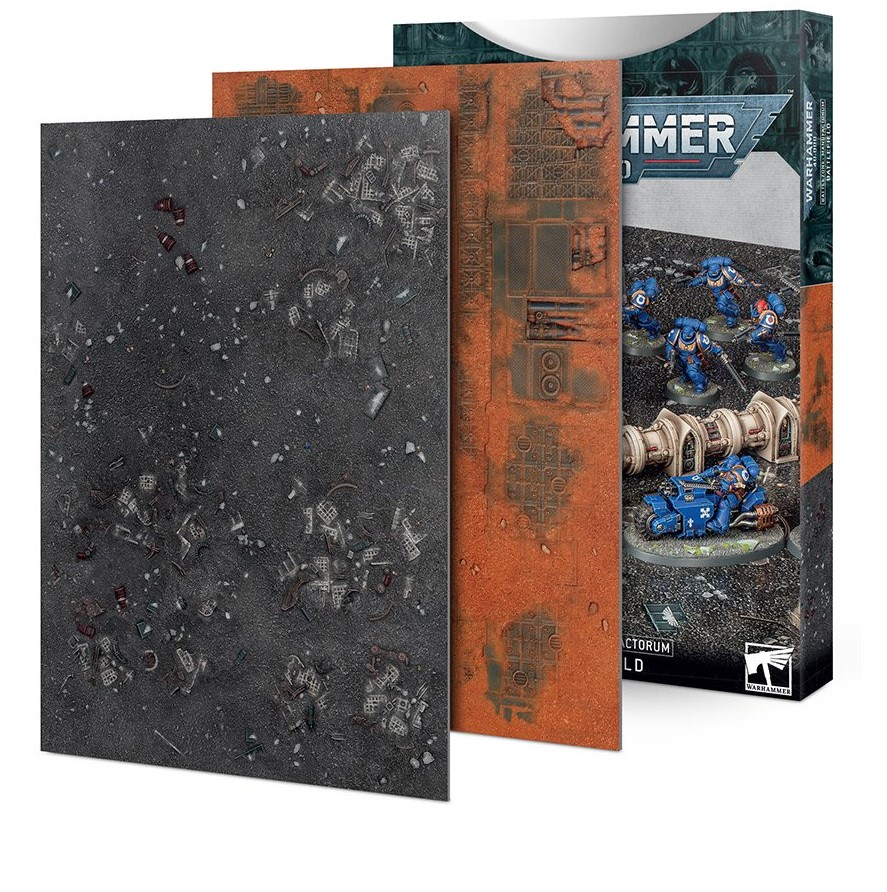 This is the Battlefield Manufactorum. I believe this set is only the heavy card boards up there, so you can make an official 9th edition sized table. But some folks were wondering why the box cover itself was blocked.
Look At Those Pipes!
Some stores have begun to receive their Indomitus orders, and of course that means pics are out and about.  Here's one that popped up online today that is doing the rounds. via B&C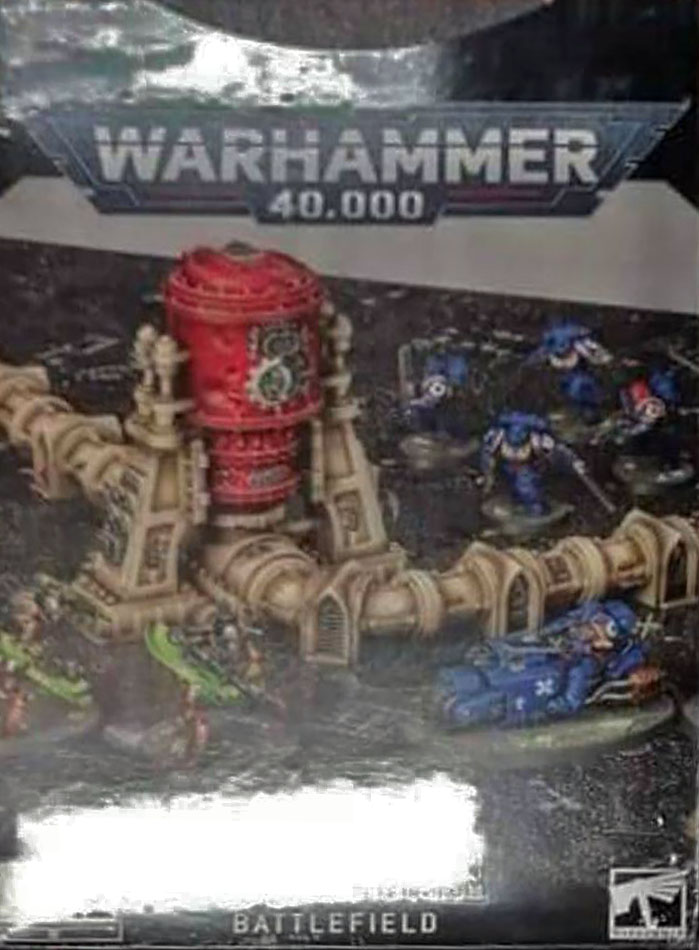 OK, that is definitely the Manufactorum Battlefield box. Look up and compare it to the high res box above.  But the reveal is a new style of terrain we haven't seen yet.  We don't believe the pipes are in the box, but simply a reveal of an upcoming terrain product. If GW sticks by their standard pattern I would expect a future boxed set to to arrive that will feature a lot of these, along with smaller a la carte boxes of the terrain.
Update: Here's a hi-rez pic from GW: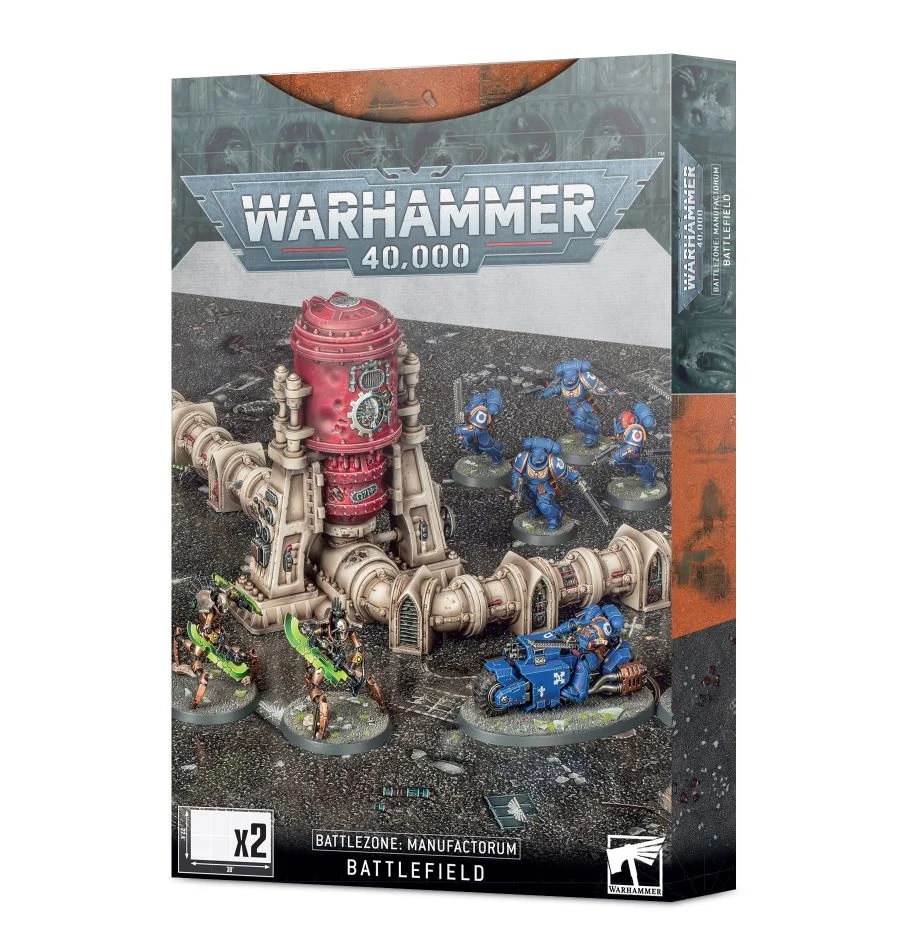 ~The Grimdark always has space for more pipes!