GW: Can We Talk About Those Three Video Games From Gamescon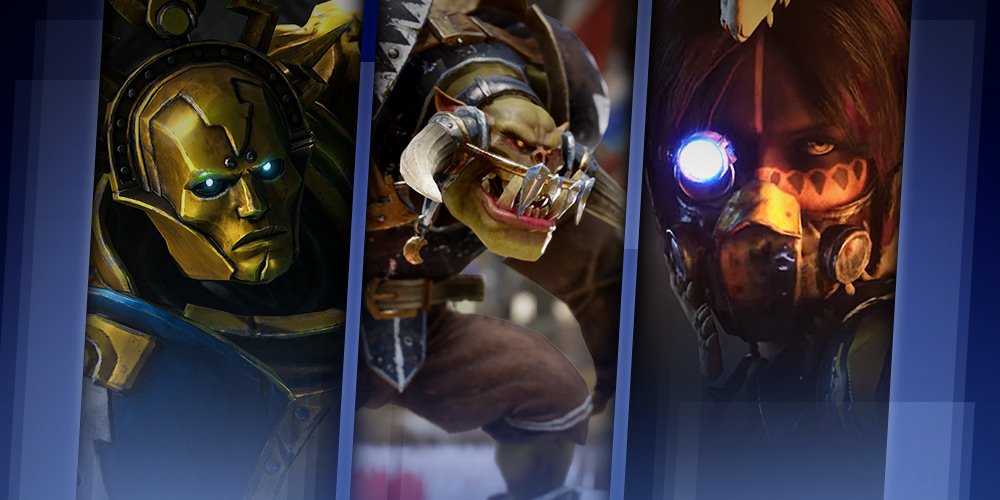 Gamescon's Opening Night Live event kicked off yesterday and GW had three Video Games in the mix – let's chat.
We covered the new Storm Ground announcement already but today we're going to get into all three games that were shown off from Gamescon yesterday. We've got fancy new screenshots and trailers as well so let's dive in!

Just to recap what we know so far this one is being created by a newer studio with veterans from Relic Games (Dawn of War) and Blackbird Interactive (Homeworld) so they have experience in the Strategy genre. We now have a website for the game and that has some more information as well:
---
Become the commander of one of the extraordinary factions of Warhammer Age of Sigmar – a dark-fantasy universe where immortal knights ride heavenly stardrakes to eradicate Death across a multitude of realms. This is Storm Ground, a world of legends, heroes, hellish creatures and fearsome battles.
Lead your highly-customisable force in this dynamic and spectacular skirmish turn-based strategy game packed with fast-paced warfare. Victories allow you to collect and upgrade new types of units, powerful equipment, and unlock devastating skills.
Explore all the routes in Storm Ground's non-linear campaign. During each new playthrough, overcome new odds to find unique units and gears. Build your legendary army and defy other players in epic online duels.
The first strategy adaptation of Games Workshop's epic Age of Sigmar
Spectacular and fast-paced tactical battles
Unlock, collect and upgrade dozens of units, equipment and skills
Play solo or online in epic 1vs1 battles
---
Additionally, we have some more screenshots that aren't from the trailer. These appear to show off some of the in-game battles, but that is currently unconfirmed. On top of that, if they are from the gameplay, these might not be final in-game graphics anyhow. But they do look cool: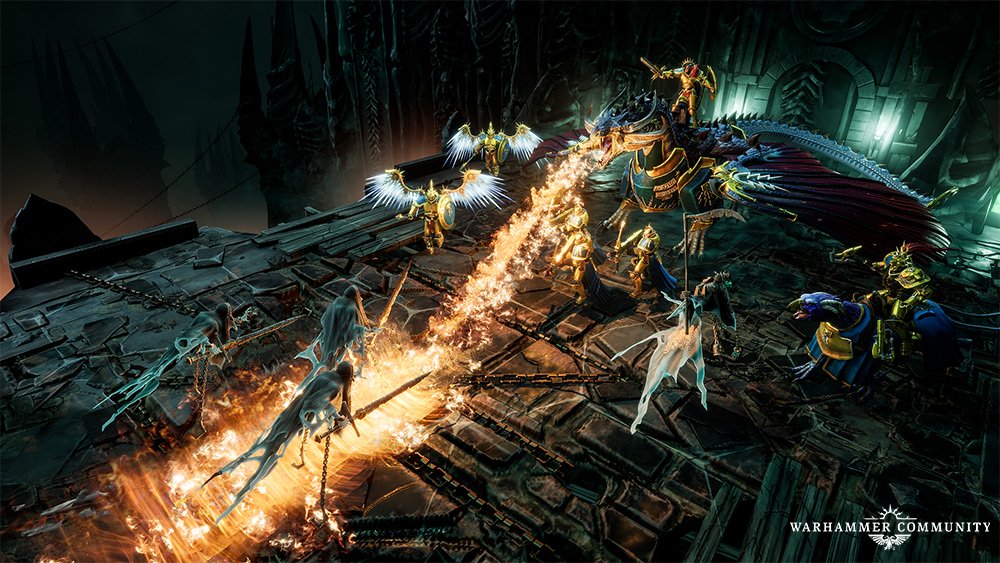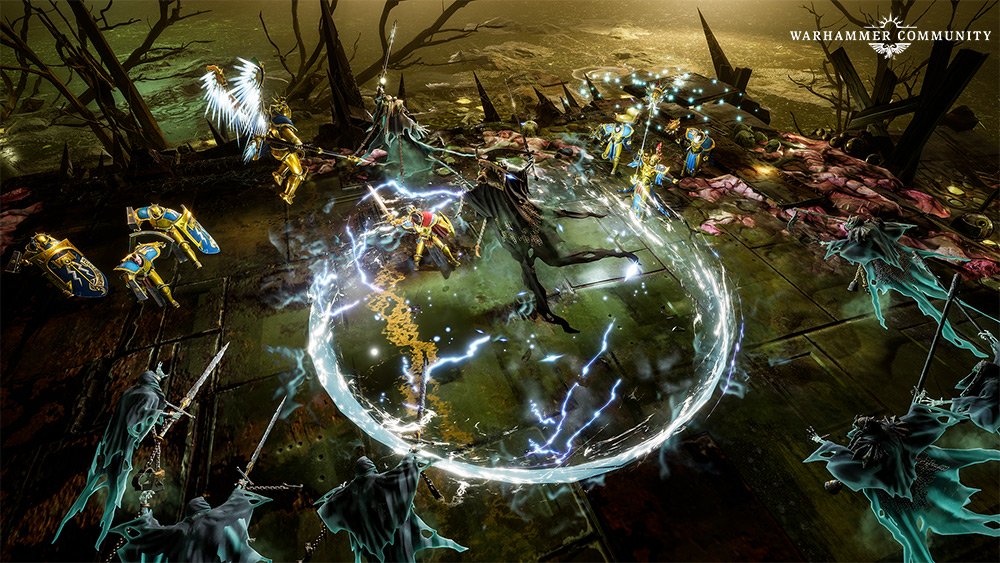 Subscribe to our newsletter!
Get Tabletop, RPG & Pop Culture news delivered directly to your inbox.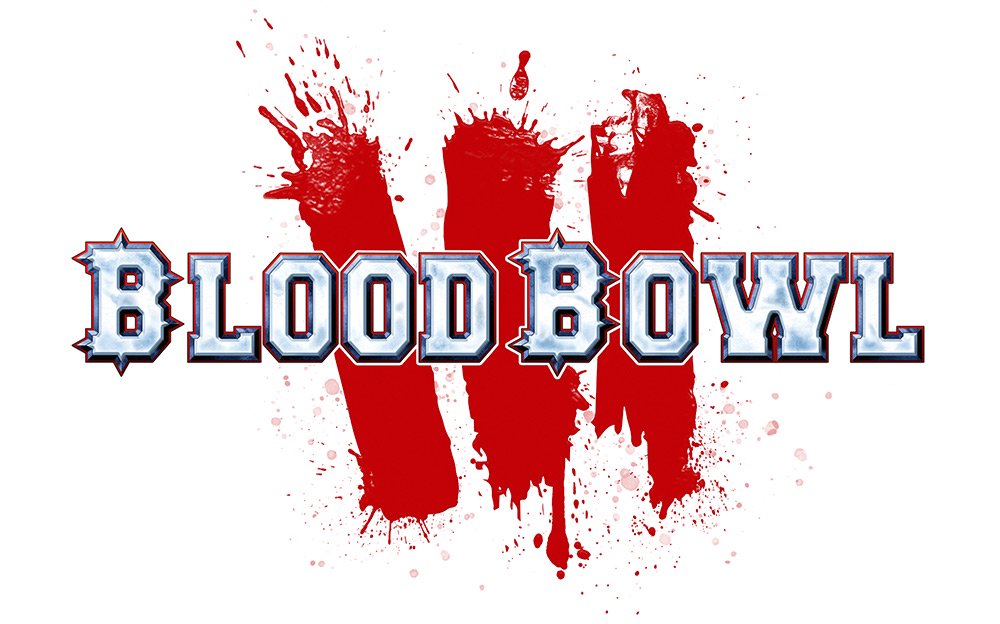 Blood Bowl III is coming in 2021 as well! This is another follow-up to the franchise and with it comes two brand new teams:  Imperial Nobility and Black Orcs.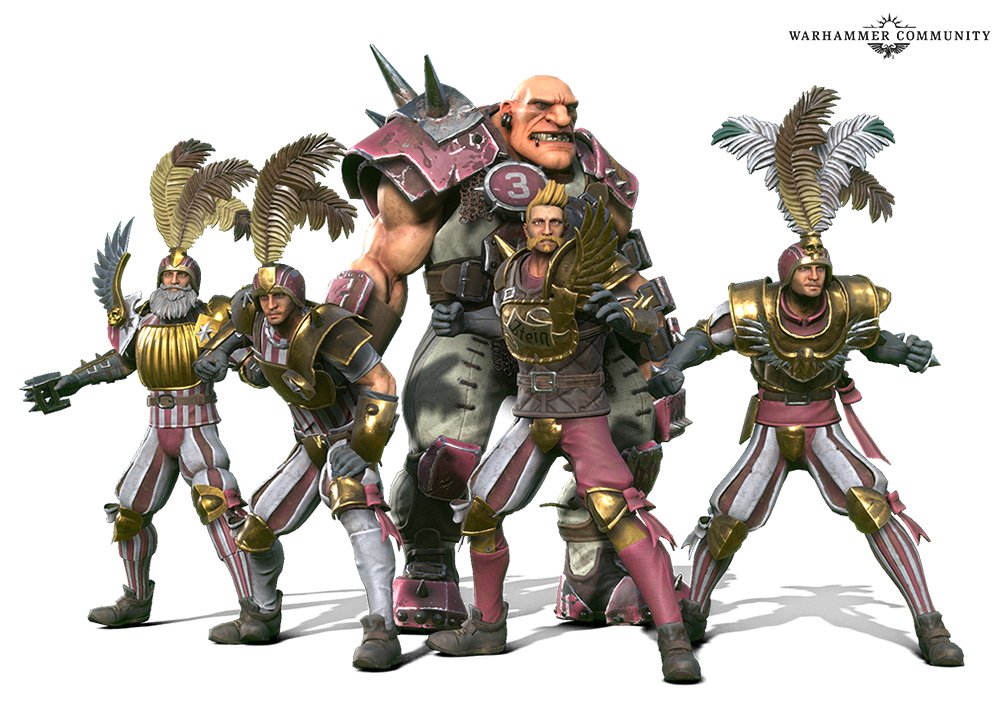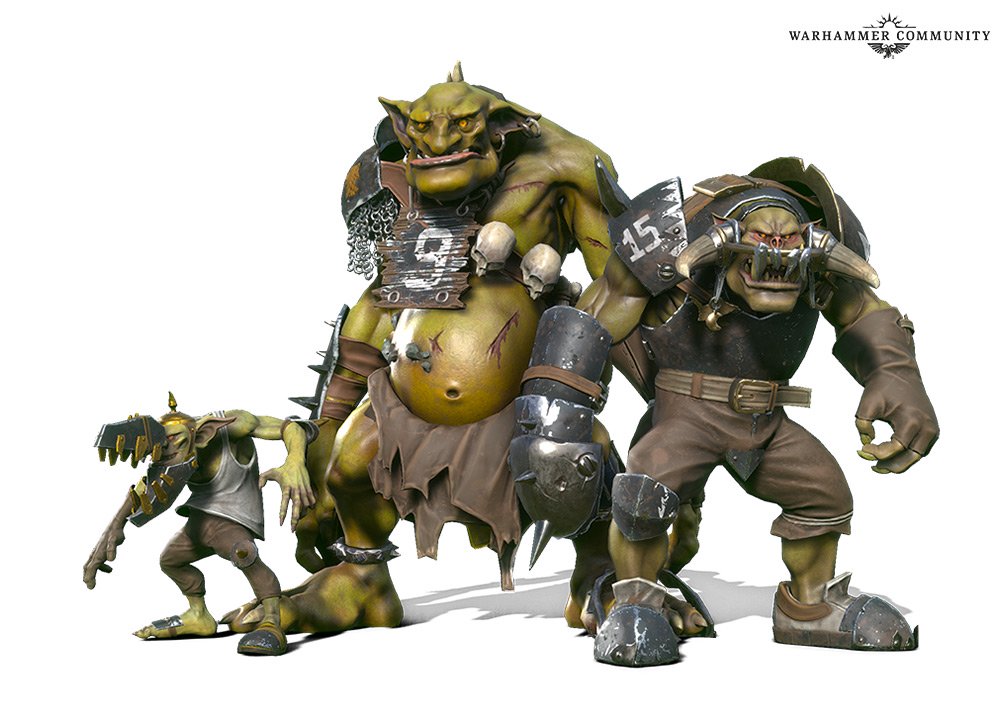 According the Warhammer Community there will be 12 playable teams at launch and each team will also have their own unique stadium, cheerleader squad, and "distinct playing style" – that all sounds good. Now, if you haven't been keeping up with the Blood Bowl series (either the games or the video games) you might be wondering why a new edition and not just an expansion for Blood Bowl 2? That's a good question considering the community that has built up around Blood Bowl 2.
Well, the last major expansion (not counting patches) was back in 2017 so it might be time for an overhaul. The game play is also going to be based on the new tabletop edition as well – so this isn't just a re-skin. It also looks like the graphics have gotten an update, too.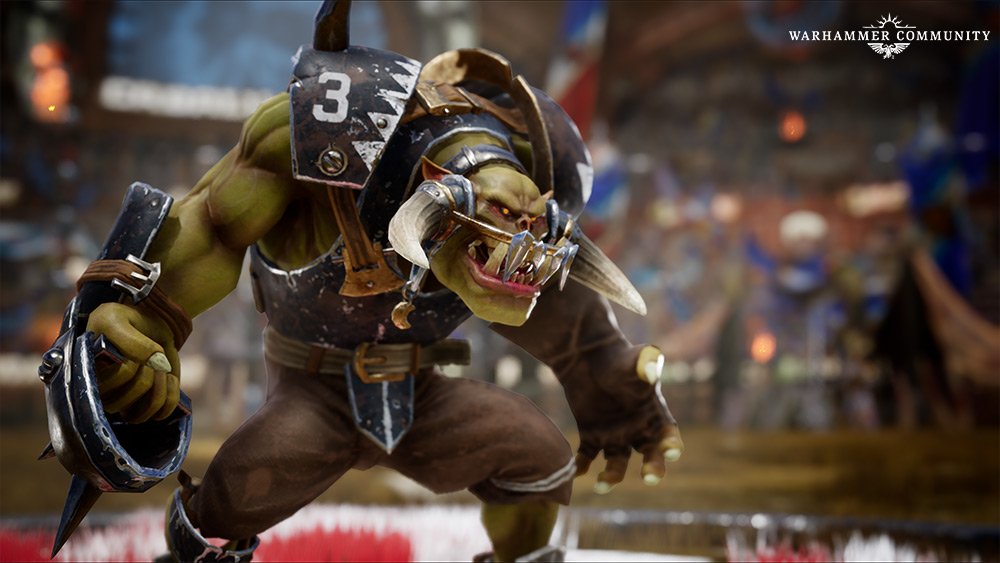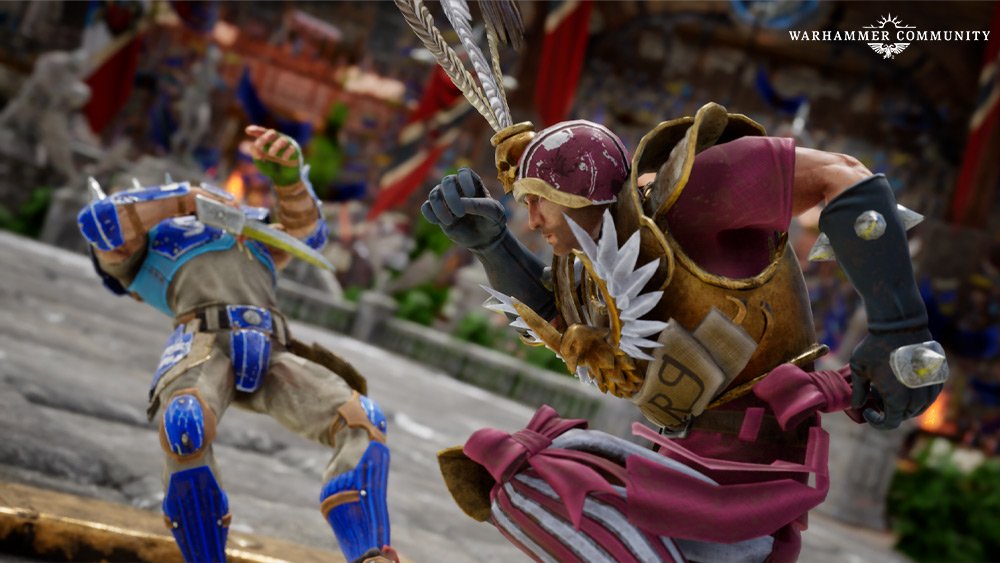 And lastly, we also have more news on the upcoming Necromunda: Underhive Wars. We already got a release date of September 8, 2020. And we know the game will start off (initially) with 3 houses to start your gang from:  House Goliath, House Escher, and House Orlock. This one is another Turn Based Strategy game as well.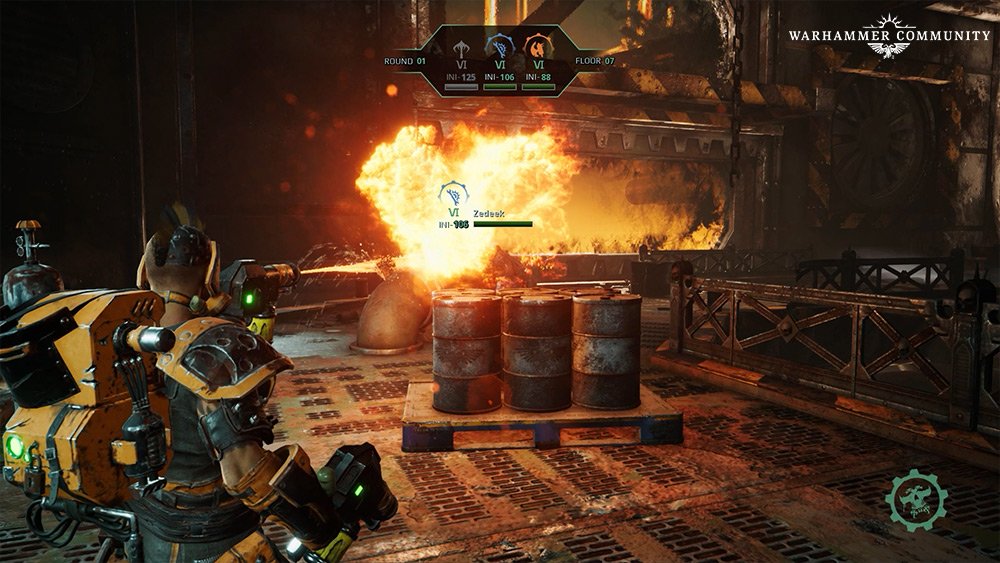 What you might not know is that you can Pre-order the game right now and get 20% off the full price. According to the Steam page, the promotion is going until September 14th.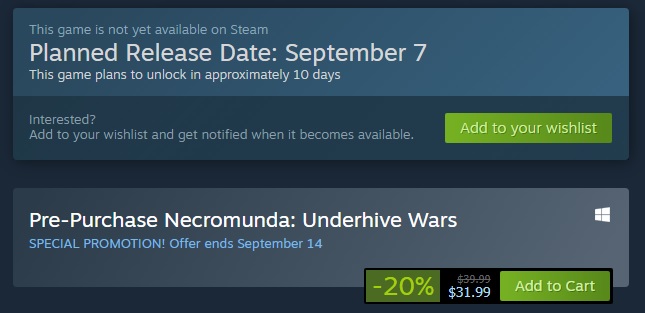 "Why is the planned release date September 7th here but 8th from the trailer? And why would the pre-purchase discount last after it's release?" I have no idea! But that's just what the info says on the Steam page. Either way, this one looks like it's got some depth to it with the Gang Customization and multi-level battlefields. So check it out!
So there you have it – three licensed video games coming soon to a multitude of platforms. I'll see you in the Underhive!