Next Week's 40K Starter Sets Pricing CONFIRMED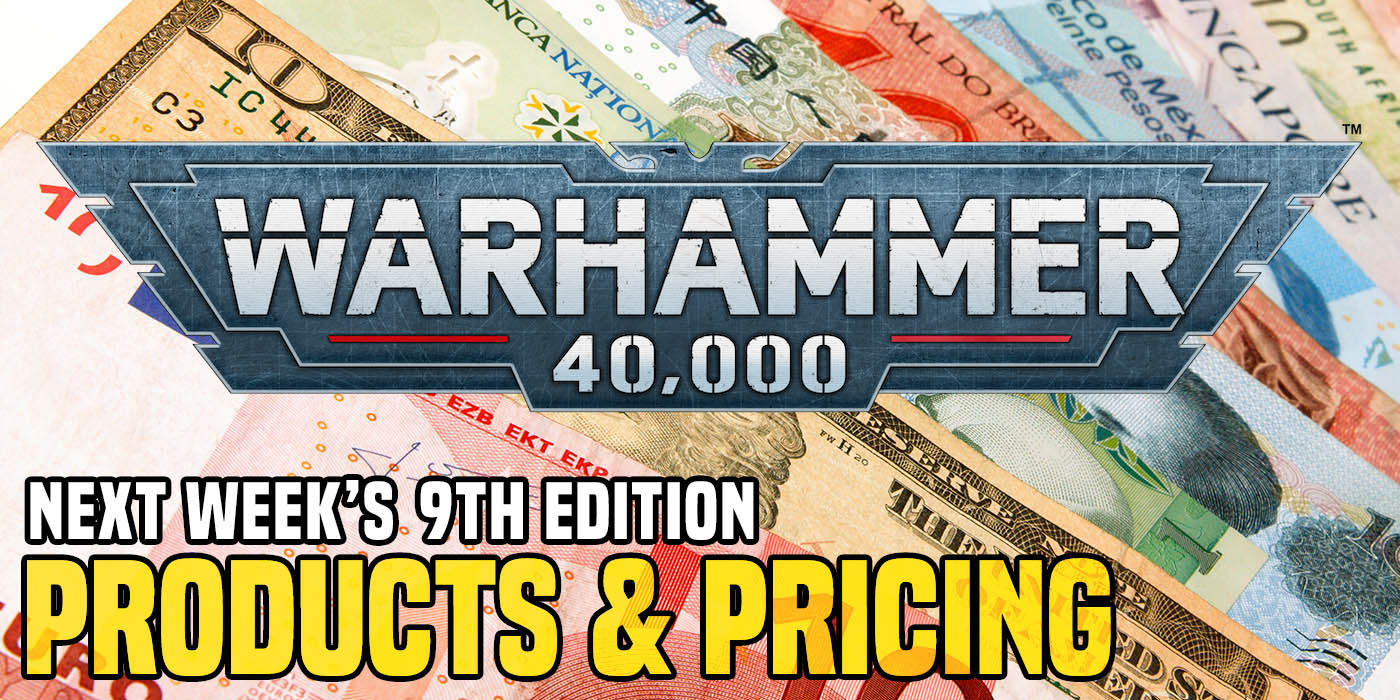 We are back with GW's latest 40K starter sets, and hobby products.
This week we are checking out the line of new 40K 9th Edition Starter Sets a range of edition launch hobby products.
Pre-order date on all these items is Saturday, August 8st. Street date is August 15th.
Warhammer 40,000
Warhammer 40,000 Command Edition
$165
Warhammer 40,000 Elite Edition 
$99
Warhammer 40,000 Recruit Edition
$50
Warhammer 40,000 Getting Started Battlezone 
$90
Warhammer 40,000 Paints + Tools 
$45
Space Marine Paint Set 
$35
Necron Marine Paint Set 
$35

Black Library

Dawn of Fire: Avenging Son (paperback) 
$16

Kal Jericho: Sinner's Bounty (paperback) 
$16
~What are you picking up?