The crew from Star Wars Battlefront are coming to the tabletop – It's Inferno Squad for Star Wars: Legion!
It's time for the Empire to get some special forces of their own with the introduction of the Inferno Squad. If you need elite boots on the ground call in these well trained and well motivated individuals.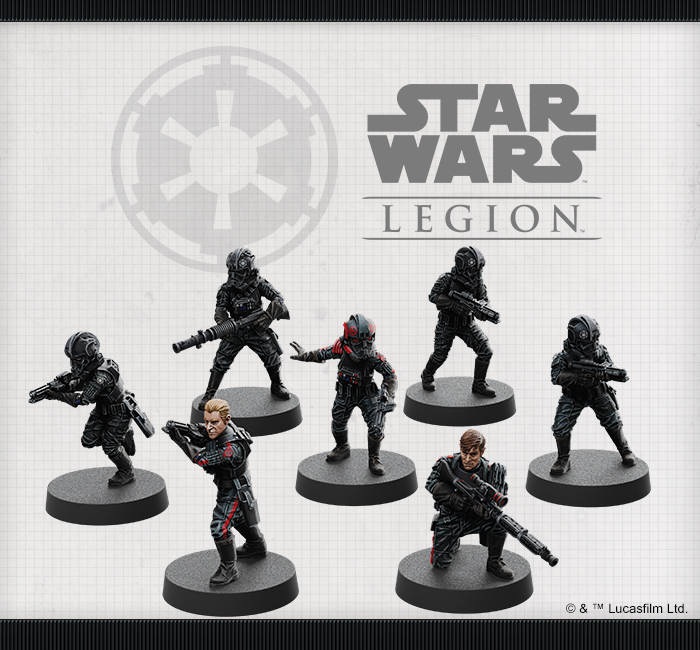 "The Empire must move swiftly to silence any who steal its secrets. While traditional troops like Stormtroopers can be mustered in large numbers during such crises, they cannot react with the speed—or efficiency—of Imperial Special forces. These ruthless warriors are trained to undertake any mission at a moment's notice and can quickly give the Empire the upper hand in any battle.
Specially trained for stealth, Imperial Special Forces units make their presence known precisely when they mean to, often taking their opponents by surprise. As such, they are the first Imperial unit that can infiltrate the battlefield and set themselves up in the most advantageous positions beyond range 3 of all enemy units. While beginning a battle in a forward position can leave them exposed to enemy fire, these agents are known for their reliability, and the surge token they gain at the start of the Activation Phase paired with their red defense dice makes them even more likely to stay safe from attacks."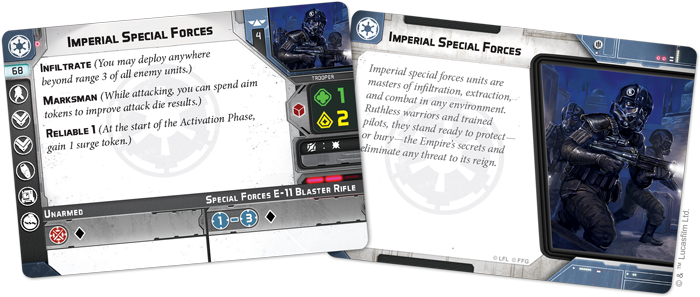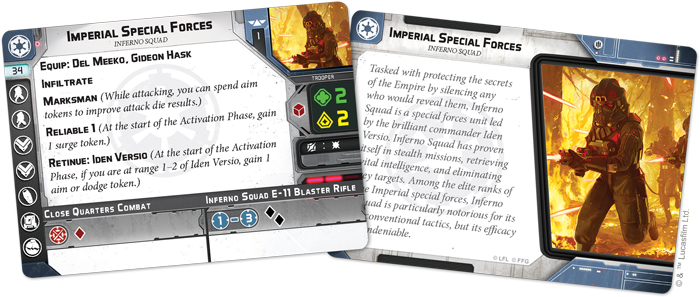 While you can run them as regular ol' Imperial Special Forces – why not take the Inferno Squad! They get more dice for the Blasters and have a red die vs a black die for Close Quarters Combat. They also gain the Retinue: Iden Versio rule which nets them an extra aim or dodge token when in range.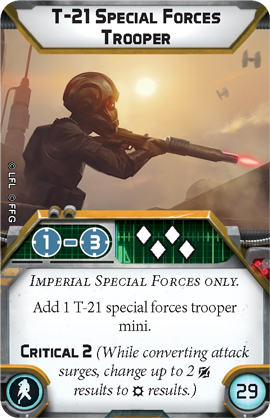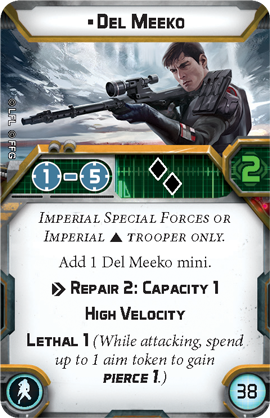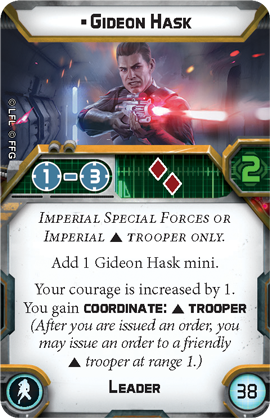 Additionally, if you want to specialize the unit even further, you have a few options for squad leaders or additional troopers. With the right load-out, this squad can be equipped to hand and missions you need them to tackle – or at least burn it all down on the way out!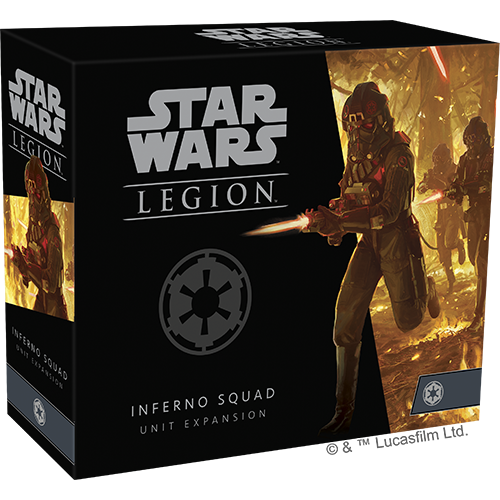 "Tasked with protecting the secrets of the Empire by silencing any who would reveal them, Inferno Squad is a special forces unit led by the brilliant command Iden Versio. Among the elite ranks of the Imperial special forces, Inferno Squad is particularly notorious for its unconventional tactics, but its efficacy is undeniable. 
This expansion adds seven finely detailed, unpainted Imperial Special Forces miniatures to your collection—enough for two distinct units—along with seven upgrade cards that invite you to kit them out for battle. In addition to the standard Special Forces troopers, you can also assemble Inferno Squad members Gideon Hask and Del Meeko miniatures with or without their signature helmets."
Bring the heat with the Inferno Squad!