It looks like Games Workshop at long last has find a solution to the Scout Spam that has been with us for multiple editions.
Since 7th Edition at least, if there was one thing you could count on in a Marine list it was a lot of Scouts. It wasn't always this way. While Scouts have been a TROOPS staple of Space Marine lists for decades, they have evolved. Back in the 2nd Edition Ultramarines codex, GW emphasized the "unfinished" nature of a Marine Scout, being both T:3 and BS:3. They really needed that veteran Sergeant to shepherd them along.
In more recent editions Scouts have moved to the foreground for different "gamesmanship" reasons, outshining even Tacticals and Intercessors. They are cheap as chips and filled out those mandatory Force Org slots. It didn't matter how well balanced they were in points or equipment – this was purely a play for maximum CPs for minimal cost.
As we come to the start of 9th Edition, we have hints that GW is finally looking to again evolve Scouts to a place that better reflects their abilities and roles. Let us put together what we've already seen.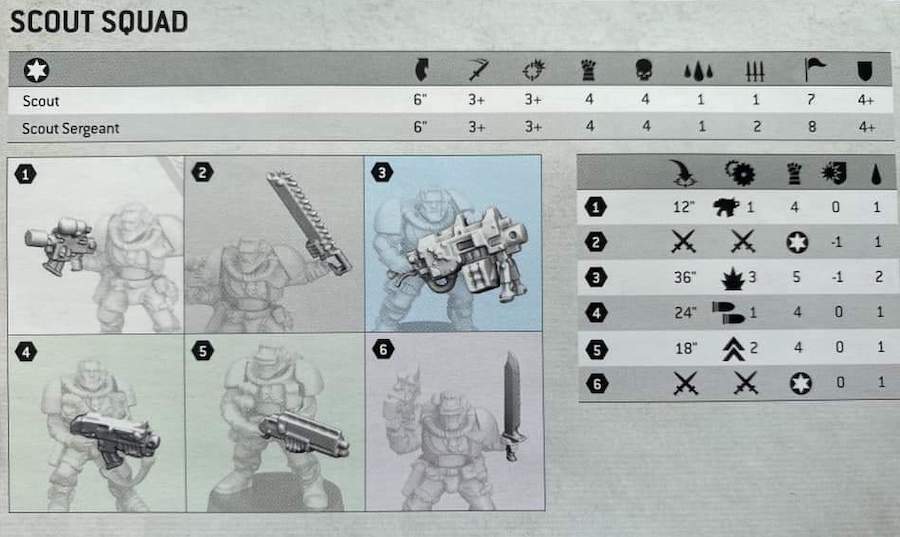 Single Wound
Based on the assembly instructions, it looks like Scouts are sticking to a single wound in a two wound marine world. That right there is a huge deal. Sure they might stay cheap, but those light skirmishers are going to go poof to even light incoming fire compared to the rest of your marine army. Exactly why the experienced Sergeant is still one wound is a mystery.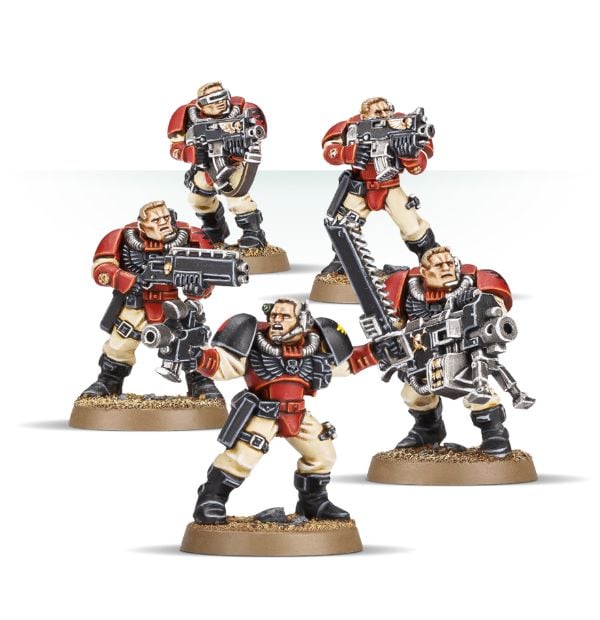 Better Shotguns
The big news is 18″ shotguns. These are a fantastic weapon and pretty much replace the need to use the bog standard 24″ bolter. I like this update because it makes the Scouts have a different vibe and feel from either Tacticals and Intercessors. You have a lightly equipped, mobile, and fragile unit that is good at skirmishing and going after other light infantry. The updated Shotgun is not a weapon that works well against Elite Infantry, which the other Power Armor Marines can go after. Again, anything that makes Scouts distinctive and not simply cheaper is a good thing in my book.

TROOPS to ELITES?
Here is the biggest one. People have pored over the table of contents from the upcoming Marine codex that GW teased with a magnifying glass and bloodshot eyes, and noticed something odd. The Scouts appear in this master list near other ELITES units, not the TROOPS. While this could all be incorrect, or a red herring, it's something from GW that points to an evolution of the role of Scouts in the Marine list. At this point there are plenty of other solid choices for TROOPS in the game from Tacticals to the various flavors of Intercessors, Infiltrators, and Incursors.
We will have to wait till October, but it looks like after 20 years, Marine Scouts may be poised to evolve once again.