Adam here to talk about the big changes coming for marines and how much they will really affect the game.
As everyone has seen or heard, there seems to be a big shakeup on the way in unit stats. From the 9th edition unit box pictures, now confirmed by Games Workshop, we are seeing that many units are getting some kind of buff to their stats, which we will be made when their codex is released in October. In addition to this, we also saw that many weapons are getting changes to their stats also. We are talking about changes to some weapons that have remained relatively the same for over twenty years. Along with the new round of FAQs, there is a lot of information to take in. This week though, we will be looking at these new changes and what they could mean for the new edition of the game.

Two Wound Marines
The first thing everyone is talking about is the fact that normal marines will now have two wounds. This brings them up a notch and now gives the marine player a bit of a quandary when it comes to what units to take. Almost all primaris units come with very little customization. Much like the legions of old, whole squads are given the same equipment, while the regular marines still have the ability to have different weapon options depending on the situation or what the player prefers. The extra wound for these old school space marines will mean that they have the same durability as a primaris marine, although they may be easier to hide out of line of sight since they are slightly smaller. The extra wound means that you can go full max small units(MSU) and still have a ten wound squad. This can protect you from the new blast rule and the new coherency rule. Now it seems like space marines are once again getting all the goodies but don't forget about the other information that Games Workshop dropped. The weapons.

Reworked Weapons
Along with the more wounds announcement we got more information about how a lot of the weapons in the game are becoming more powerful. Some are getting more damage output or longer range. There are probably some weapons that have both benefits. Combine this with a shorter board and the game has just become deadlier. The game was already deadly before, due to the shorter board. Many weapons with short ranges, depending on what they are attached to, can still connect with most of the board now. If many of these weapons get a range increase you may see more man portable versions of these weapons on the board instead of being on vehicles. This is also not just confined to marines. Games Workshop has said that the traitor legions and xenos armies will be getting the same treatment. So now something as simple as the heavy bolter will now auto kill first born/primaris marines since they will be damage 2 when the codex is released. But what does it all mean, really?

The Future?
I can't really say, to be honest. We are really only getting part of the picture. Many people are really excited about the new weapon rules but the question is, "When do they take effect?" Both the Space Marine and Necron codex drop in the same month. For the Necrons it's an easy question to answer because no one else really uses their weapons. For the Space Marine weapons it is a different story since a large number of weapons from their codex is also used by almost every other codex. All the Imperium books, Chaos Space Marines, Genestealer Cults, and Orks are all affected by the new stats. Will we get another book to buy that will tell us all the weapon stats or will it be a free PDF? Is it something each codex will have to wait for until their new one is released. Games Workshop hasn't said just yet but I am hopeful there is something to cover the other books until their new codex is released. If I were to be pressed for an answer, I would have to say that not much would change. As I mentioned already, the increase in deadliness practically offsets the added wound. I think that it will really come down to what weapons they actually do upgrade and how. Units that have abilities like disgustingly resilient may be even more valuable as they can negate some of the extra power from these new stats. Well we won't really know until the codexes are released but it will be an interesting month and a half until then, that's for sure.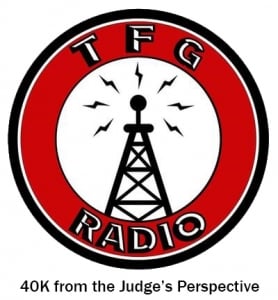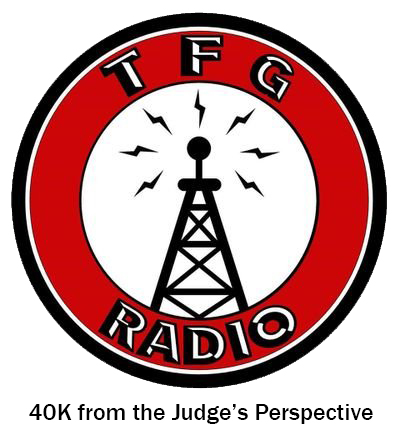 ~That's all for this week. I hope you enjoyed the article. Let me know what you think, and what you think the effects of these new rules will be, in the comments section below.